Cari Champion is a role model for many people, especially, women of colour. This outstanding woman confidently claimed her place in a world of sports broadcasting journalism, a sphere that used to belong only to men. We can say a lot about her career and her way to success. However, what do you know about the more intimate details of her life?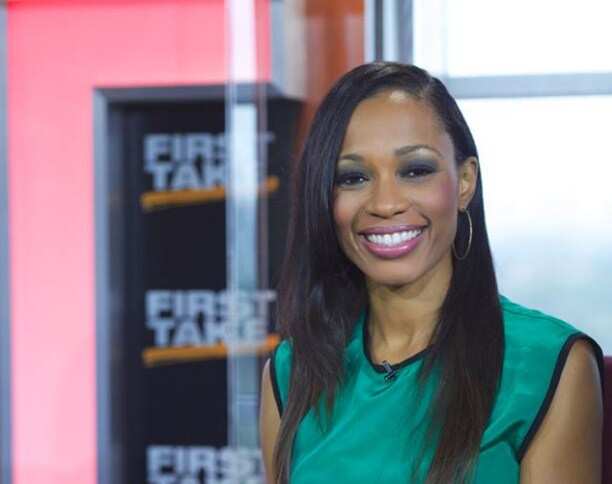 The celebrity attracts a lot of attention from the media as well as from her fans. If you are from the second category of the curious people, then you may have such questions as "Is Cari Champion married?", "How much money does she make?" and "What is her net worth?" Luckily, we have all the answers you are looking for.
Who is Cari Champion husband?
Every loyal fan of any given celebrity wants to stick his or her nose in the idol's personal life. Celebrities, on the other side, either reveal every single detail of their private life or choose to conceal it by any means possible. Unfortunately for us, Cari ESPN belongs to the latter category of famous personalities.
Nevertheless, we still know some titbits about the TV star. Thus, if you ever wondered who Cari Champion spouse is, we have an answer to this question. The TV personality has neither husband nor wife. Was Cari Champion married? The answer is still negative.
"If a woman is not married, then she definitely has to date someone," – you might think. Maybe, you are right. The TV star is a gorgeous and successful woman who surely attracts a lot of attention from men. It would be no surprise if she were seeing someone.
However, the celebrity remains frustratingly tight-lipped about her relationships. She frequently mentions her past relationships in interviews; however, the woman never reveals the names of her partners. Thus, for the lack of trustworthy information, all we have is some rumours and speculations.
Nevertheless, if the woman ever gets married, she will not be able to conceal this fact. However, with her attitude to her career and relationships, a wedding may not take place any time soon. As she said during one of the episodes of the Steve TV Show:
I'm under the impression that I've always put a relationship to the background for my career. And I think that in a lot of ways, that is for me, it has paid off.
However, her further words are a little bit reassuring:
If you know that you have somebody who will support you and love you, you wouldn't have to put your career to the side.
She thinks that if it as true love, nothing will stop it. This means that she has not yet met a man worthy of her. Being such a prominent woman, she definitely deserves a love that will not make her choose between a career and a relationship.
What is Cari Champion ESPN salary?
The TV star is strongly associated with ESPN. Being an active member of ESPN's team, she makes around $1 million a year in this role. This cool Cari Champion salary makes sense if you take into account that, currently, she is a co-author and a host of SportsCenter Coast-to-Coast on ESPN and a host of a podcast Be Honest with Cari Champion, which airs on espnW.
READ ALSO: Aisha Atkins biography and facts
You may find that an income of $1 million is a very impressive sum; however, Champion has a perspective to earn even more. For instance, some of her colleagues from ESPN show off salaries that will blow your mind. For example, Chris Berman ears $5 million yearly, and Jon Gruden made a stunning $6.5 million a year when he was working on ESPN.
What is Cari Champion net worth?
The woman is a popular and successful TV personality. Therefore, you expect her net worth to be a solid one. Thus, a sum of $2 million sounds legit when we speak about this stunning woman's net worth. However, this figure may increase this year as the celebrity hosts a brand-new TV show called The Titan Games together with Dwayne Johnson.
Top facts about Cari Champion ESPN
She is a loyal fan of the Lakers.
At the end of 2018, Cari went to Ghana, which is the motherland of her ancestors.
The TV star was once fired from WGCL-TV due to accusations of speaking profanity while on air. She was later acquitted and hired again.
She loves tennis.
The celebrity acted in a number of TV series and movies: Grown-ish (2018), Zoovie (2017), The Bling Ring (2013), CSI: Miami (2012), Cinema Salvation (2010), Sympathy for Delicious (2010), The Young and the Restless (episode #1.9220, 2009), Lie to Me (2009), Eleventh Hour (2009), Dirty Sexy Money (2008).
Cari Champion is an outstanding TV personality that has made a name for herself in the men's world of sports broadcasting. She does not reveal any details about her personal life, but we know that she is not married yet. Stay tuned, and we will keep you updated about the life of the celebrity.
READ ALSO: Grace Randolph bio: birthday, age, husband and photos