Heidi Rhoades bio: age, net worth, partner and photos
Heidi Rhoades is a world-renowned yoga instructor, although her private life facts are covered with top exciting secrets. Until she gained her popularity, Rhoades worked as a music manager, but today she is famous for a totally different profession. It is no surprise that so many people have become so interested in many facts about her age, income and personal life.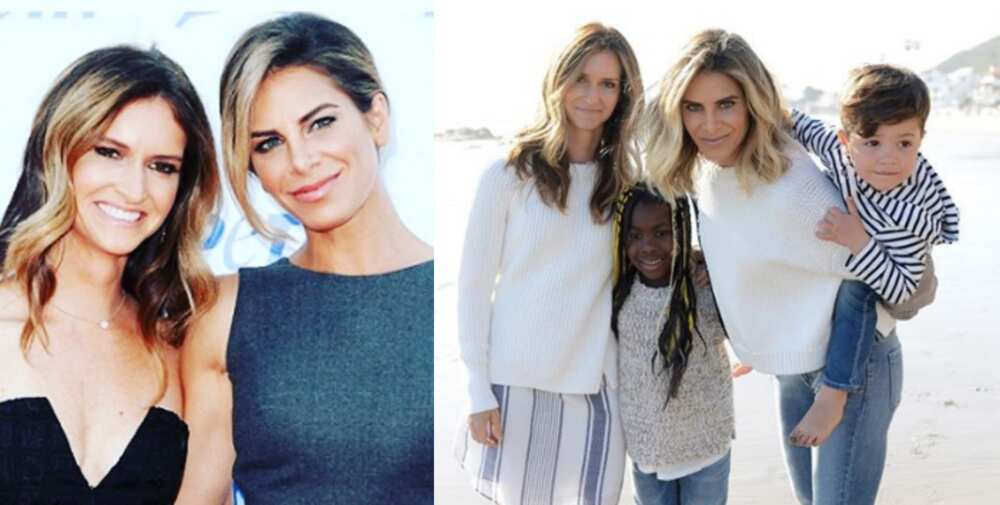 Heidi Rhoades is a slightly open public person. Nevertheless, this does not mean that she is entirely open to the public. However, there are some facts available to the public about this lady.
Heidi Rhoades bio
Although Rhodes does not give extensive interviews for media, it is generally known that she was born in the USA in 1982. At one time, the future elegant mother of two children received higher education in marketing at the State University of Pennsylvania (1998-2002).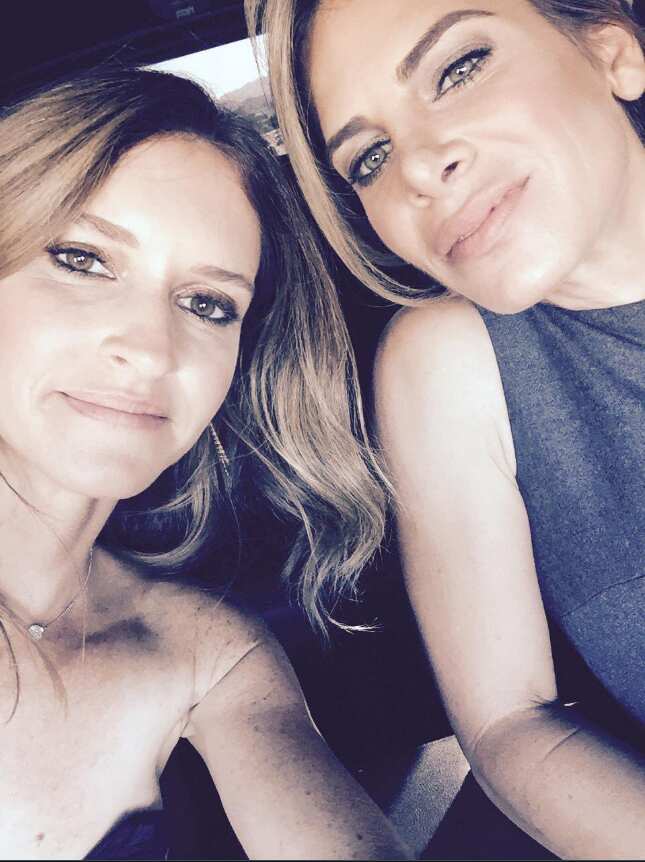 At the beginning of her career, Heidi worked in the music sphere as a promoting manager, and this, in turn, brought Heidi many benefits for future accomplishments. She managed to make acquaintances with many celebrities as well as work in this business, having achieved outstanding results. At one time, the lady even collaborated with Canadian classical pianist Chantal Kreviazuk.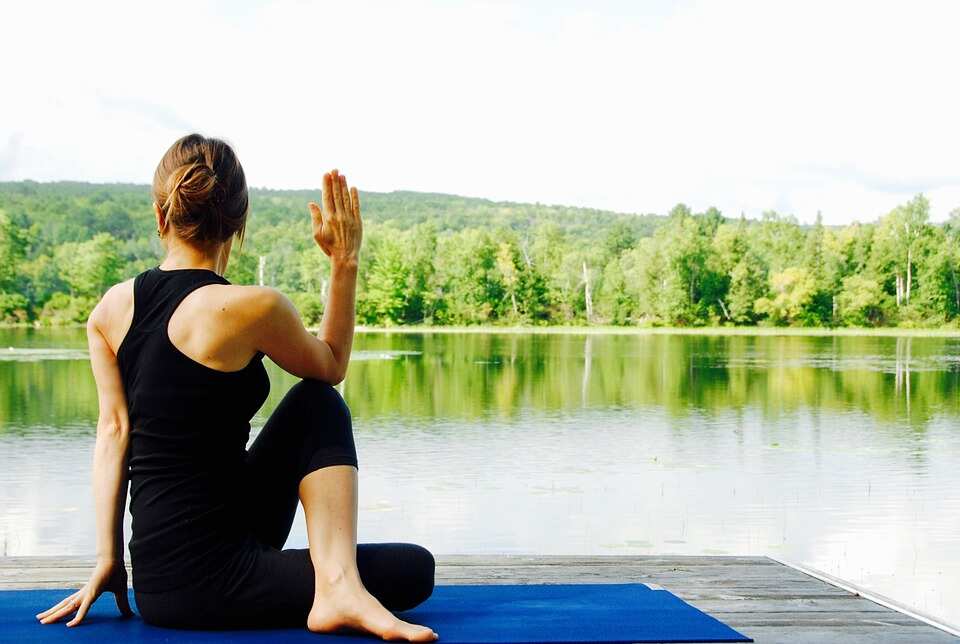 Subsequently, when she completed a career in music, Heidi Rhoades decided to try her hand at something that she really liked and in which she felt 100% free: as you most certainly figured it out, it was yoga.
Later, she also decided to expand horizons and went to yoga training courses which were taught by excellent experts and teachers like John Gaydos and Rachael Simmons. Working as a yoga trainer, she was able to achieve such popularity as well as fame throughout the world.
Heidi Rhoades partner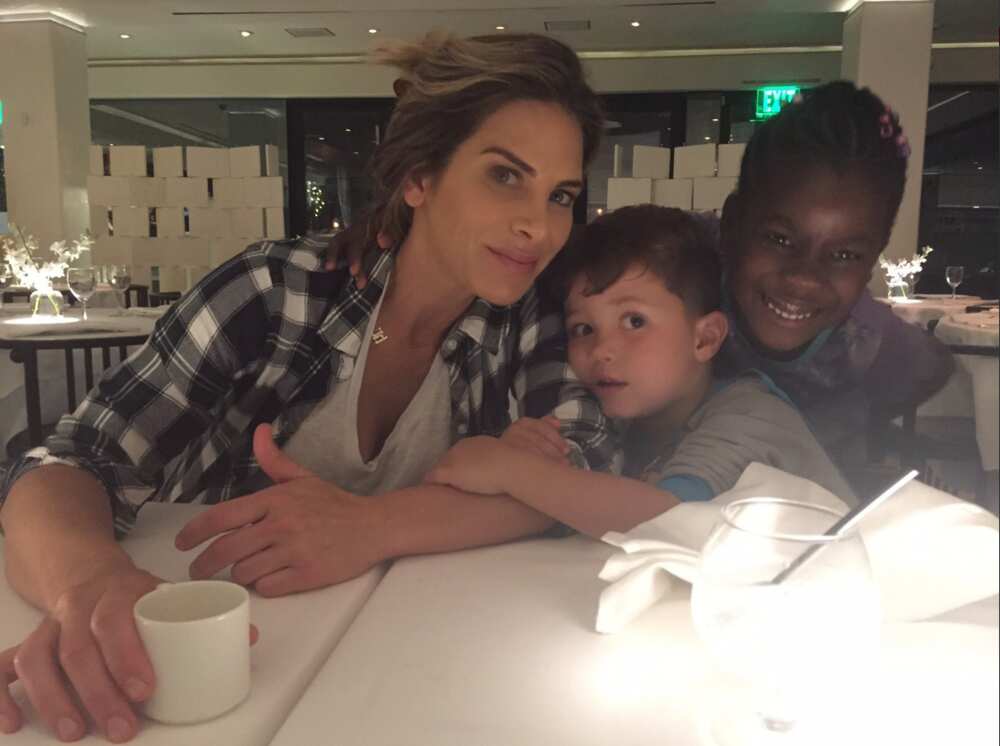 There have been many rumours about the relationships of Heidi Rhoades, but she never concealed her preferences. Heidi's second half is even more popular, she is Jillian Michaels.
READ ALSO: Christian Okoye: wife, son, net worth, highlights and football life
Jillian Michaels has gained high popularity being a fitness model and a top-rated media personality. She became famous in the USA thanks to NBC channel film called "The Biggest Loser." Many viewers also found out about her after participating in her own show "Losing it With Jillian." Today, Jillian Michaels is a very successful businesswoman as well as the author of different books on maintaining good health.
The relationship of Heidi Rhoades and Jillian Michaels began in 2009, and many assumed that this couple had secretly gotten married. However, as it later turned out, this was nothing more than rumours.
In 2012, they decided to add a child to their family and they adopted a little girl, who was named Lukensia.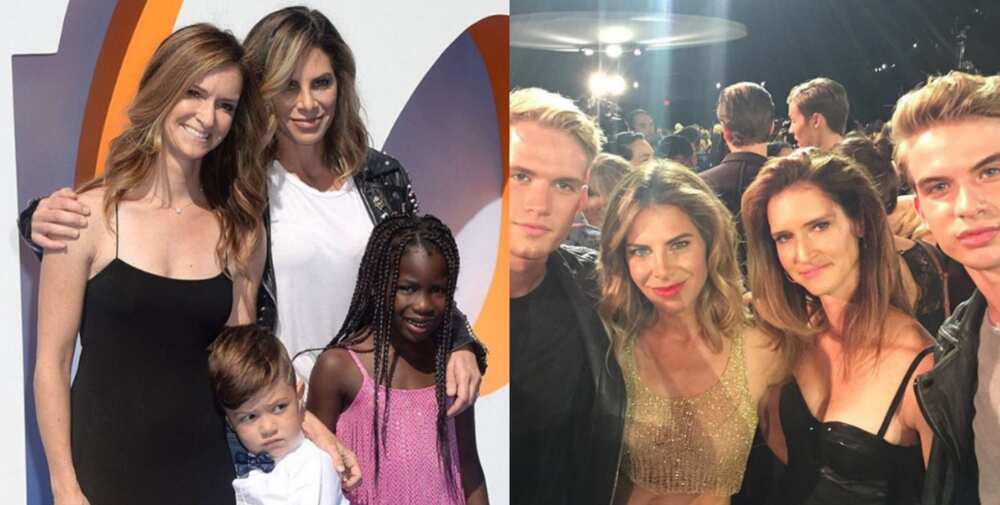 According to the article in usmagazine.com, Heidi Rhoades and Jillian Michaels got engaged in December 2015. At first, they tried not to divulge this information, so they often replied to questions from journalists by saying that they still live together and this is the most important thing for them.
Today, they still have the right to joint custody of the two children: nine-year-old Lukensia as well as six-year-old son Phoenix.
Heidi Rhoades net worth
This information, like everything related to the celeb such as Rhoades's age as well as the parameters of her figure, is still unknown to anyone. Rhoades, like her partner, is a very successful woman who can easily afford to live on a ranch near Malibu, California.
As for the appearance of Heidi Rhoades, she is rather tall and has medium hair. In her accounts in popular social networks, she sometimes hints that she likes to watch TV as well as cook delicious dishes. We hope that now you know a little bit more the lady who is a popular yoga trainer, successful lady, and baby momma of Jillian Michaels.
READ ALSO: Ali Nuhu net worth
Source: Legit.ng