Annie Verret bio, parents, college and relationship with Jordan Spieth
Have you heard the name Annie Verret before? If not, you need to know that she is an interesting personality who deserves to be talked about. So if you want to know who this woman is, go on reading!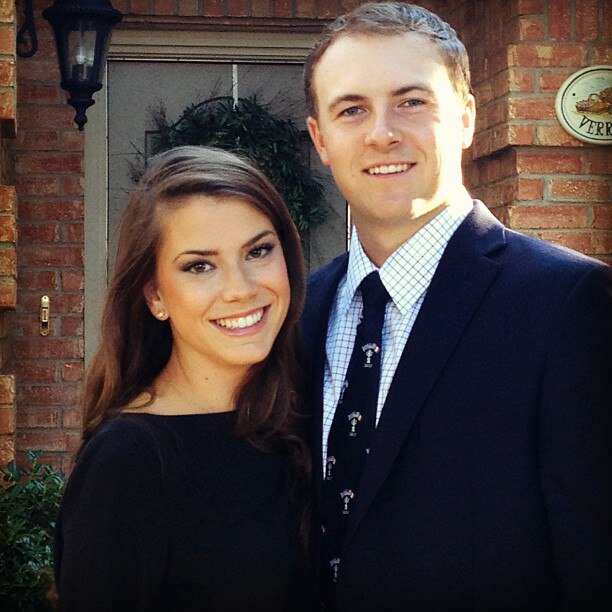 The most exciting fact about this young lady is that she has no active public life. It is really challenging to spot her on social networks, but despite this fact her input into social life is noticeable. What does she do? Read below.
Who is Annie Verret?
Annie Verret's bio is inseparable from the life of the famous American golf star Jordan Spieth – the owner of eleven PGA Tour victories because she is his wife. But this young lady is worth talking about not because of her famous husband. The matter is that she does socially essential work.
The young lady worked as an event coordinator for The First Tee of Greater Dallas from 2015 to 2017. She worked with children with limited financial abilities to take up golf. She performed the most important function: dealt with fundraising projects and sponsorship. She is also the Director of Development for the non-profit The Birthday Party Project that organises birthdays for homeless people in 11 U.S cities. They work with children from 1 to 21 letting them dream from a higher perspective. Annie gathers volunteers around herself, who help to organise such parties. She also worked in such organisations:
The American Heart Association where she was a human resource intern;
The First Tee, where she was a Community Outreach Intern who planned and organised 100 hole golf marathon for 8 local ClubCorp American clubs that helped to gather more than $48,000;
She is also the salesperson who had dealt with optimisation and displaying technical ski wear and sportswear of high quality.
This woman is actually a philanthropist, but at the same time, she maintains reserved activity on public and mainly appears only on the Instagram page of her husband or on the golf court.
What was Annie Verret early life?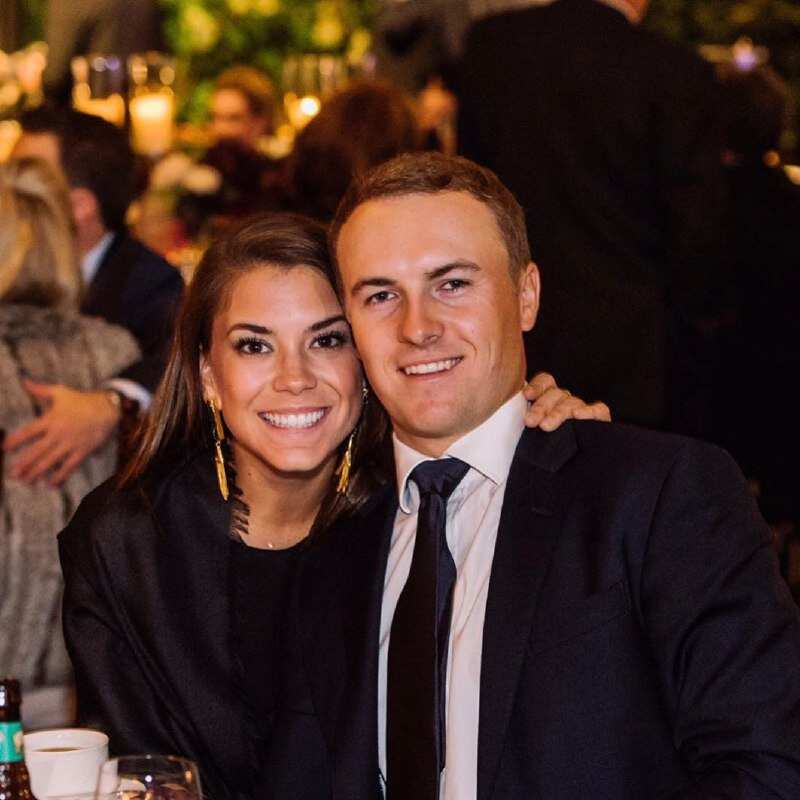 The young lady was born in 1994 in Coppell, Texas, the United States. Annie Verret parents are both Americans. Therefore, she belongs to American ethnicity. Her husband commented in one of his interviews:
"My brother was in town, and her sister got in town, so we had our families there afterwards, and it was a great night, really excited."
Therefore, the woman has also a sister.
Annie Verret studied at all-girls school of Ursuline Academy in Texas. Annie Verret college was also situated in Texas. It was Tech's Rawls College of Business.
READ ALSO: Sofia Balbi biography: age, height, husband, children
What is Jordan Spieth and Annie Verret love story?
Wise men say that happiness must remain in silence. These two lovers, probably, took these wise words too close to heart and had been confiding their romance from the public for some time. The matter is that the couple met at a quite young age, in school, and started dating before graduation.
Both of them studied in Texas and later attended different colleges. But the couple let the cat out of the bag only in 2015 when Annie kissed Jordan after his new victory. Reporters spotted the kiss, and they went on noticing this mysterious personality at other Jordan's games.
It is essential to admit Jordan's positive attitude to Annie. In the interview for ASA Sports, a golfer was asked about priority ranking. The answer was as follows:
"[Golf] is not No. 1 in my life. And I'll have a family of my own, and that will be – golf will be fourth. So as of now, you know, my relationships I have with my best friends and my family, and my girlfriend are second and golf's third."
The interview took place in Summer 2017, and a more exciting event happened on Christmas. You might have already guessed what was that. Annie and Jordan got engaged on Christmas day! All Internet users who followed Spieth's life found it out due to the post on Spieth`s Instagram page where the golfer hugged smiley Annie wearing a ring on her ring finger. However, the fact about the engagement was left not commented by any of the partners for some time.
The couple got married in November 2018 and celebrated their wedding in Dallas, Texas. The ceremony took place in the circle of family and relatives. Unfortunately, it is difficult to spot pictures of the celebration. However, Erin Walker (Jimmy Waker's wife) posted a photo on her Instagram account where Jason Dufner, Zach Johnson, Daniel Berger, Jimmy Waker himself and other people from Spieth's golf surrounding were spotted.
At the same time Francie Kaufman (the wife of a golfer Smylie Kaufman), invited to the wedding party, also posted a picture and wrote:
"We celebrated one of our favourite couples all weekend long and had an absolute blast! We love you, Annie and Jordan!"
Before the celebration, the golf player granted an interview for PGA Tour where he confirmed their engagement:
"If we don't have celebrations of different things that we're able to accomplish in life, whether it's a wedding or it's a great year, or whatever it is, then you're going to look back in 20 years and say, I just worked my whole life… If we have the luxury of being able to go out and do that, then I think we'll enjoy doing so."
Because of Annie's unavailability in social networks (her Twitter page and Instagram account with about 700 followers each are closed), there is no other option but to guess about the colour and style of her wedding dress. The major source of her non-public photos remains her husband's Instagram account.
As it is known today, the spouses dwell in a big five-bedroom mansion with a pool, 12-car garage, basketball and golf courts. There are no many details on their private family life.
You will not see numerous selfies and photos of Annie Verret on Instagram, but you may notice her name among charitable or fundraising organisations. Being the wife of a famous golfer, she prefers to stay in the shadows and lead a private life. Who knows, maybe it is a way to keep family happiness from envious eyes.
READ ALSO: Muyiwa Ademola's wife
Source: Legit.ng