How to marinate chicken and other awesome marinade recipes
A lot of people prefer chicken meat as their main course, so, today we are going to see how to marinate chicken. Marinading is the easiest way to make chicken tastier. It also takes just a short time and it is definitely worth the result.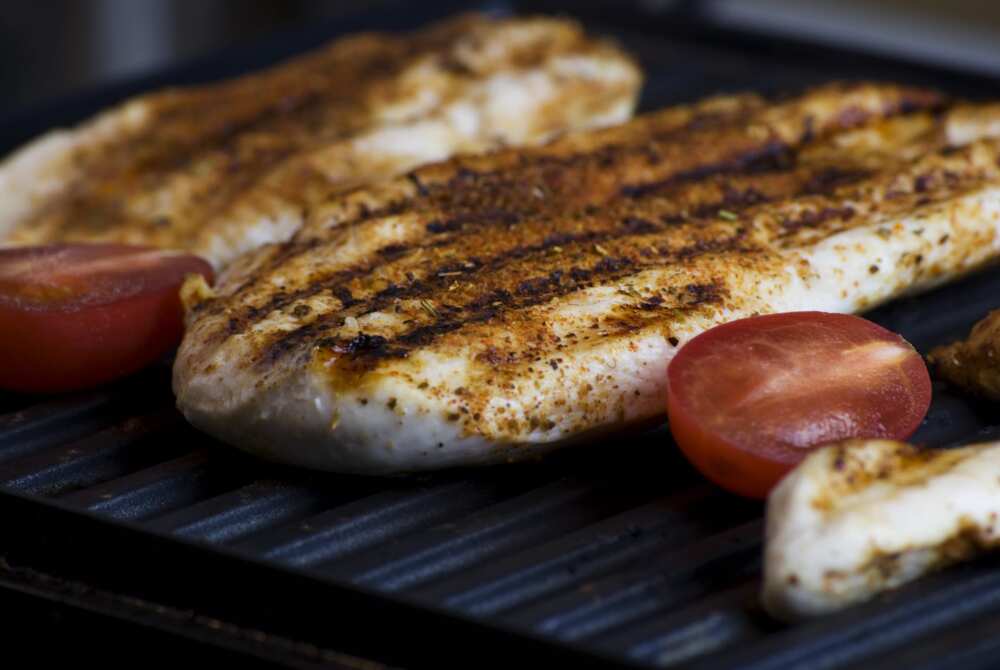 Although chicken meat is one of the most popular food in the world and a lot of people enjoy eating it, there are too many different ways on how to "improve" its taste. And it has some logic. You can not eat one type of food all the time, even if you love it so much, because it becomes boring with time.
That's where such a thing as a marinade can be a very good idea to make your food taste better. Today, we are going to see a few examples on how to marinate a chicken and we are sure you'll love them.
Teriyaki marinade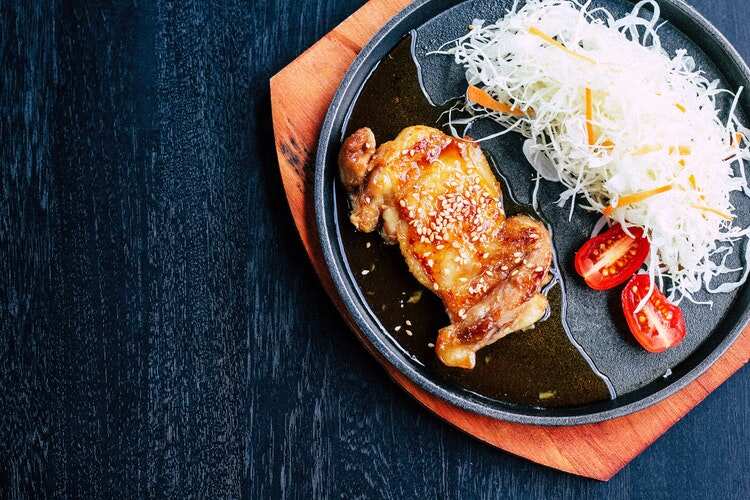 If you have ever tried teriyaki and you like this flavor, you'll probably love this recipe. It will take only 10 minutes to prepare it, so make sure that next time, your dish will have have the teriyaki marinade.
Ingredients
1 cup of soy sauce
½ cup of water
¾ cup of brown sugar (or it can be white sugar in case you don't have brown)
1 tablespoon of distilled white vinegar
1 tablespoon of vegetable oil
3 medium-size green onion (we have to mention that both white and green parts are included)
4 cloves garlic (minced)
Method
Put all the ingredients in a medium bowl and gently stir all of them together until all the sugar is completely dissolved.
You may use the formed mixture just after the preparation or you can cover it and leave for 6-7 hours in the refrigerator.
Some tips to remember: chicken needs from 2 to 12 hours to be marinated enough, the same scheme works for other poultry as well. If you want to marinate beef, pork or lamb, that requires from 4 to 24 hours, while fish and all the seafoods require only 1 hour.
Also, you may use this marinade as a sauce. Just bring all the ingredients to a medium simmer and put it on heat for 5-6 minutes. The sauce is ready.
Red wine and Worcestershire sauce chicken marinade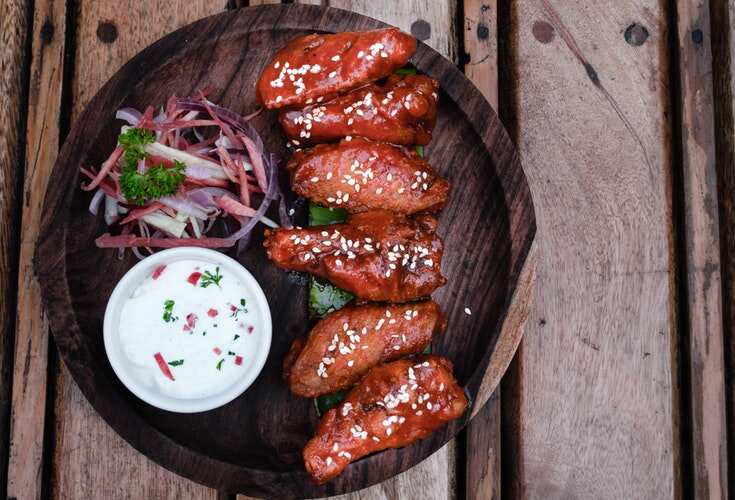 This recipe works very good for chicken and all its parts. It is a perfect balance between sweet, salt, and tangy acidic flavors. It contains a lot of aromatic things like ginger, for example, which makes the smell and the taste of the chicken meat so unique. You have to try it at home.
Ingredients
2 cups of dry red wine
½ cup of olive oil
¼ cup of soy sauce
4 sliced scallions
1 or 2 minced garlic
2 tablespoons of brown sugar
1 tablespoon of Worcestershire sauce
1 tablespoon of freshly grated ginger
Method
Combine all the ingredients in a saucepan. Let it boil for one minute and simmer for about 8-10 minutes.
Remove from the heat and let it cool completely.
Marinate chicken in this mixture for 4 to 12 hours.
Some tips: If you want your chicken to have a "strong" marinade flavor, be patient and let your mixture stay in the refrigerator for some hours.
In case you want to make a sauce, follow all the instructions above, but simmer it over medium heat for 15 minutes.
Lemon pepper marinade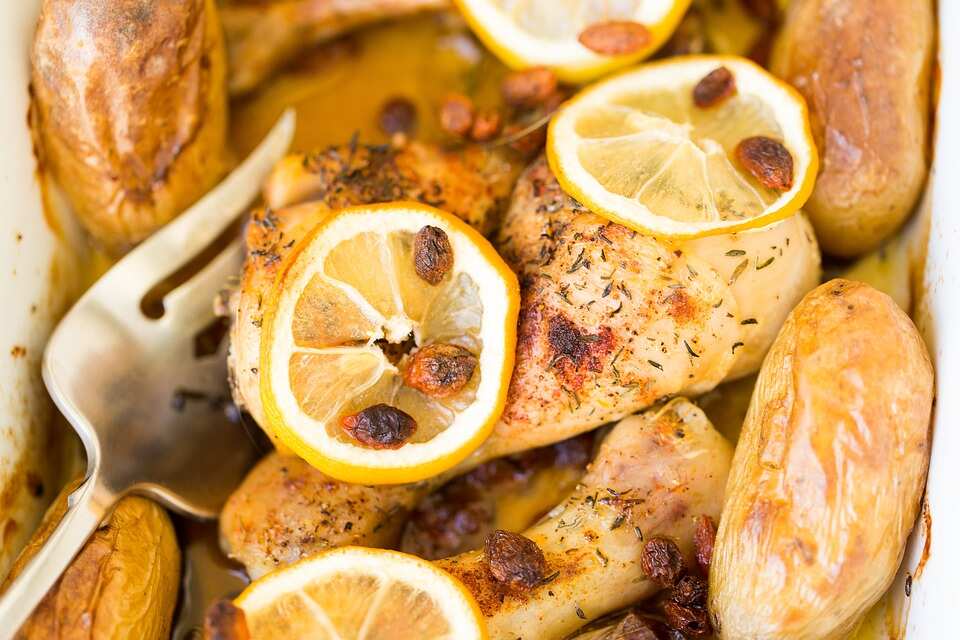 READ ALSO: How to cook Nigerian stew with tin tomatoes
We all know that lemon fits chicken meat very well. Here is a light and easy marinade recipe based on lemon juice. You may use it for chicken in the oven or on the grill.
Ingredients
½ cup of lemon juice
¼ cup of vegetable oil
½ teaspoon of black pepper
2 tablespoons of water
2 teaspoons of dill (chopped)
1 teaspoon of salt
1 clove of minced garlic
Method
Put the lemon juice in a bowl and whisk the vegetable oil in until it is all well combined. Add all the other ingredients and continue whisking.
Let the mixture stand for 10 minutes before adding the chicken.
Chicken legs need 2 hours, turkey legs and whole chickens need from 4 to 6 hours to properly marinate..
Lemon and rosemary marinade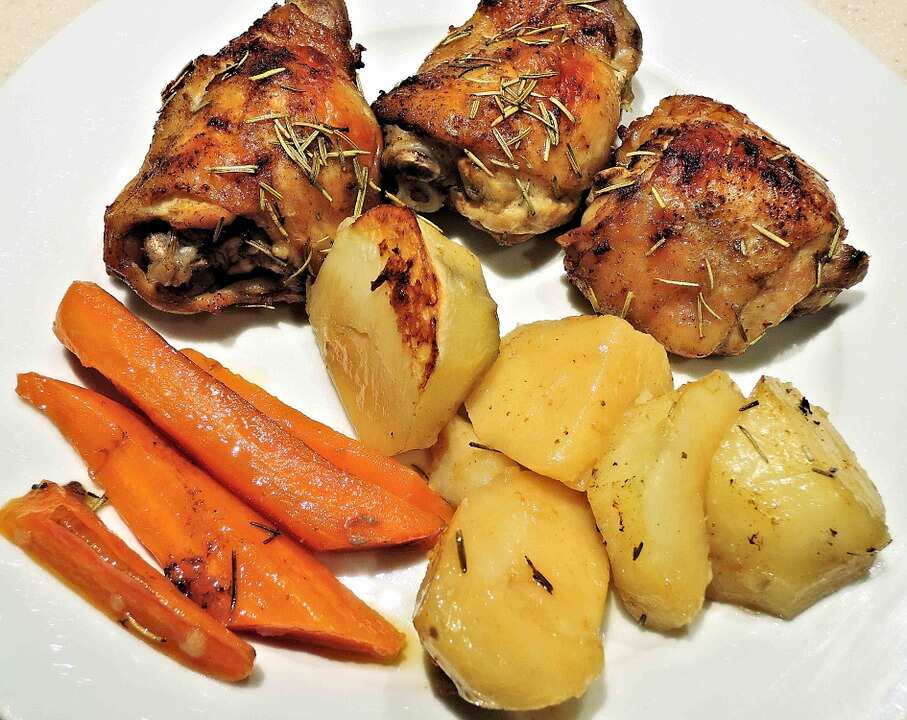 As we have already said, lemon is one of the best ingredients for marinating chicken. And if you combine it with rosemary, that will be a perfect match which will add some aromatic flavor to the meat. As a plus, this taste will be perfect for pork too.
Ingredients
3 large lemons
¼ cup of fresh rosemary or 2 tablespoons of dried rosemary
¼ cup of olive oil
1 minced garlic
2 teaspoons of salt
½ teaspoon of white pepper
Method
Cut your lemons in half and squeeze out all the juice into a plastic or glass bowl.
Add all other ingredients to the juice and mix well.
Marinate the meat for 1 or 2 hours.
As always, you can keep the mixture in a refrigerator for about one week or in the freezer for about 3 months.
Orange and onion marinade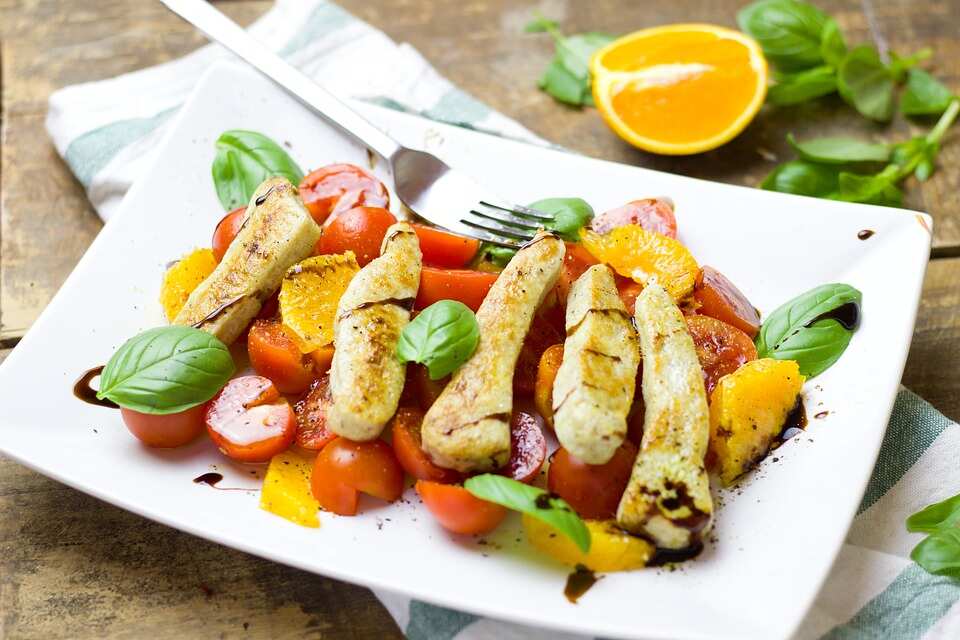 Citrus fits chicken meat so good and it's not only about the lemons. Orange can be used as well. It makes the meat become juicy and have a very nice flavor.
Ingredients
¼ cup of orange marmalade
6 green onions
¼ cup of white wine
1 tablespoon of olive oil
1 tablespoon of cider vinegar
1 tablespoon of water
1 teaspoon of Worcestershire sauce
½ teaspoon of soy sauce
¼ teaspoon of salt
¼ teaspoon black pepper
Method
Heat the olive oil in a saucepan on medium heat.
Add green onions (only white parts).
Cook over medium heat for 2 minutes until the onion is soft.
Reduce the heat and add marmalade, water, and white wine. Simmer for 1-2 minutes. Then add all other ingredients.
Remove the marinade from heat and let it cool for 20 minutes before using.
These were some examples of the best chicken marinade recipes. Choose the one you like the most or try all of them. All of them can make your chicken meat juicy and soft and add some flavor, which will make you enjoy the meal even before you start eating it. We hope this article was useful for you and that you will try at least one of these marinade recipes.
READ ALSO: Easy Nigerian pancake recipe to start your day
Source: Legit.ng