How to make guava leaf tea
There are different natural ways of treating various health conditions, losing weight and becoming healthy. Drinking tea made of natural leaves is one of the most popular methods nowadays. It is loved by Nigerian women and enjoyed by men. Let's learn an easy way how to make guava leaf tea to enjoy all the benefits of this homemade drink, how to dry guava leaves, and use the fresh plant for your beverage.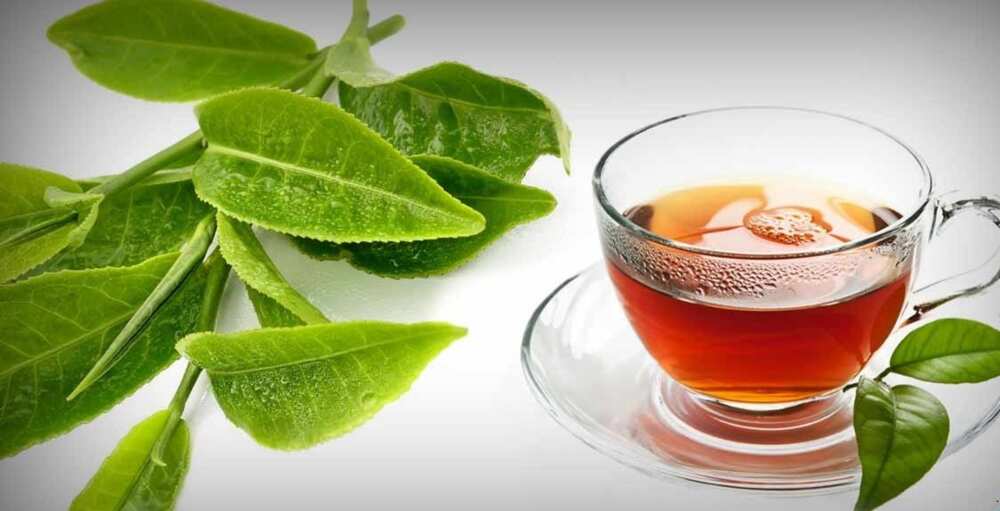 Photo: organic-family.com
Guava leaves
We all know that guava is a useful fruit that is rich in vitamins, antioxidants, potassium, fibers and various elements that are good for human skin, hair, normal blood pressure and can be used for incredible weight loss effect.
Well, guava leaves are nearly as useful as the fruit itself. That is why you have to understand how to make tea of guava leaves and create yourself a beneficial drink for every day of your life. Firstly, the guava leaf tea is delicious. Secondly, guava leaves give you all their magical powers through a cup of tea. Thirdly, you can improve your health and well-being by this affordable and easy-to-prepare-at-home drink.
There are two popular methods of how to prepare guava leaf tea. You can either use fresh leaves to enjoy the vitamin C and fresh antioxidants or figure out the best way of how to dry guava leaves for tea. The fresh plant is great, however, not everyone grows guava in their yard. Dry leaves can be stored for a long time, thus you can prepare guava leaf tea in the cold winter evenings and throughout the year.
READ ALSO: Health benefits of guava leaves tea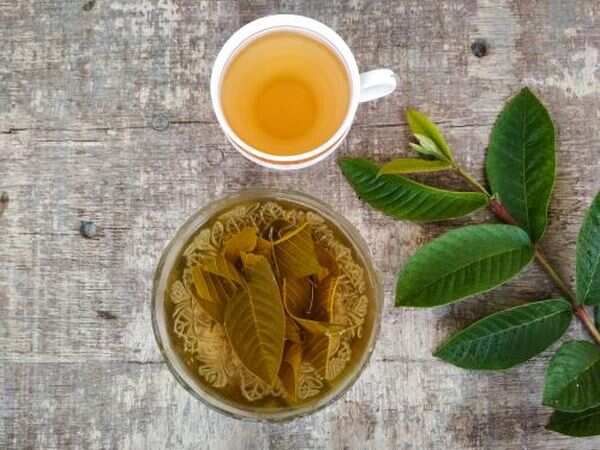 Photo: physiquetea.com
How to make fresh guava leaf tea
If you are lucky to have fresh guava leaves right in your yard or sold in the nearby street market, you can follow our short guide on how to make tea of guava leaves. This is simple and quick if you follow several steps:
Step 1. You need 5-7 fresh guava leaves.
Step 2. Make sure the leaves are washed really well to remove all possible dust and dirt from them.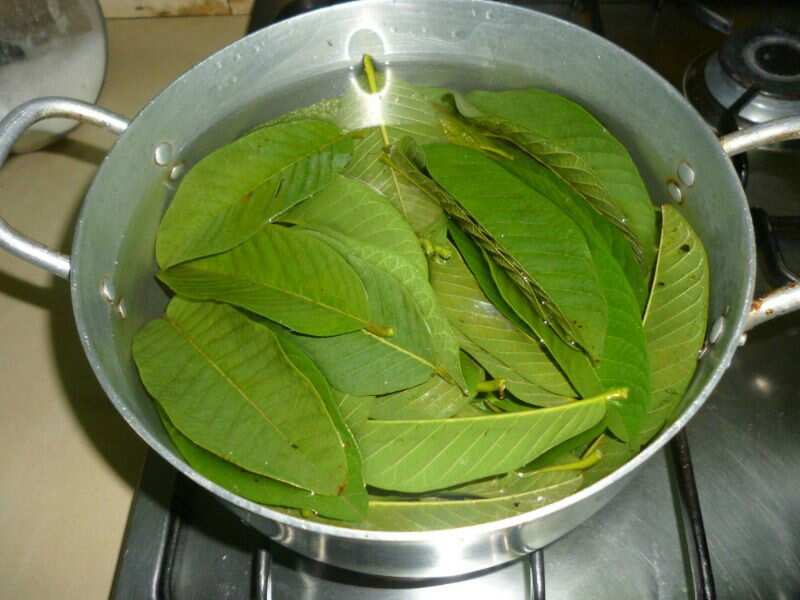 Photo: stethnews.com
Step 3. Take a pot and add a liter of cold water inside. Place the leaves into this pot and boil them for no more than ten minutes.
Step 4. Filter the water as you don't need the leaves in it anymore. You can use this water as your beverage. Add a spoon of honey or some sugar, and your fresh guava leaf tea is ready to enjoy.
P.S. Some people don't like to boil fresh guava leaves. Instead, they pour hot water into a cup and add 1-2 fresh leaves inside to make their tea. When the leaves soak wet, you can remove them and add some sweetener to adjust the flavor of your beverage to your personal taste.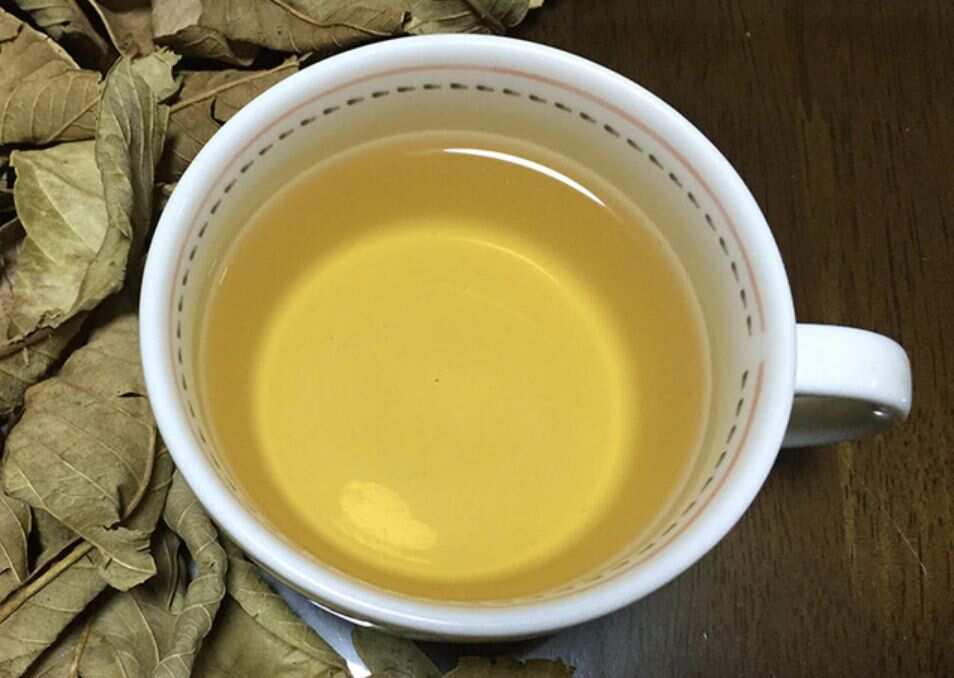 Photo: aliexpress.com
How to make tea of guava leaves (dry)
This is another method of making a wonderful healthy guava leaf tea from dry leaves. It is also simple to follow:
Step 1. Take a couple of dried guava leaves and crush them. You'll get a powder.
Step 2. Add 2-3 teaspoons of guava leaf powder into a cup with boiled water.
Step 3. Let it rest like this for 5-7 minutes.
Step 4. The dry guava leaves tea is ready to drink. People who like to have their natural tea with honey or sugar can add their favorite sweetener now.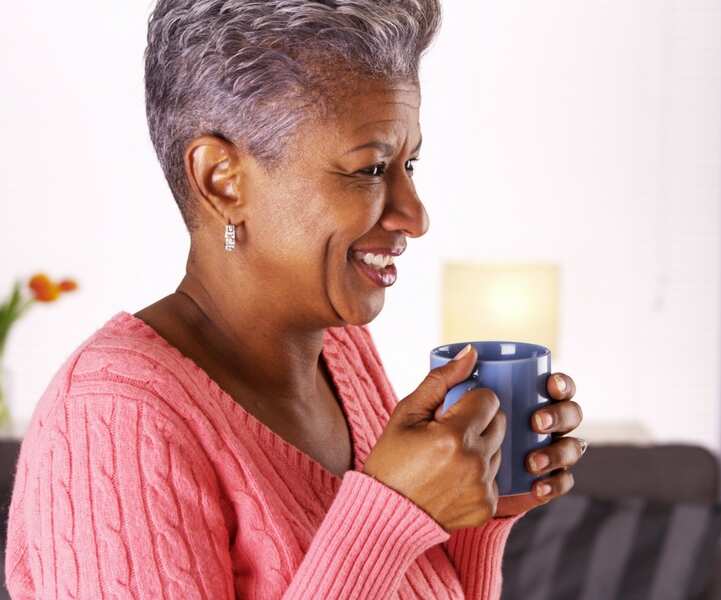 Photo: 1md.org
How to dry guava leaves for tea
Here is a quick instruction on how to dry guava leaves to enjoy your tea later on. You need to pick up fresh leaves from guava fruit. It is better if you can do this yourself in May or August because it is believed that during these two months the leaves possess higher free radical scavenging property. However, you can always purchase them at any time of the year, if necessary.
Find a cool shady place in your home (on a window screen) or outside in the yard. You need a towel or a piece of cloth, on which you will put the washed guava leaves. Let them dry slowly in the shade until they become crusty, which usually takes about 3-4 weeks. Don't let them stay in direct sunlight.
Store your dried leaves in glass bottles.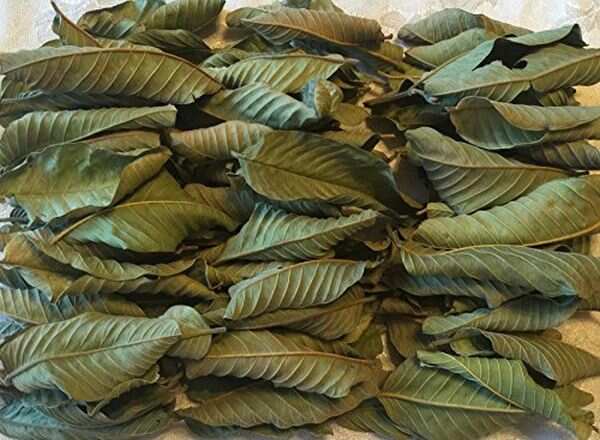 Photo: bahrain.desertcart.com
You have learned how to make guava leaf tea from dried and fresh leaves. This tea is rich in antioxidants and vitamin C, thus it can be drunk several times a week for you to feel better, get enough positive energy for the day, and enjoy natural herbal treatment against overweight and other health problems.
Just remember to talk to your doctor before making guava leaves tea just in case you might be allergic to this plant or its components.
READ ALSO: How to use guava leaves for weight loss
Source: Legit.ng