How profitable is paint production in Nigeria?
When we speak about paint production in Nigeria, we mean a very lucrative business that has become a source of huge incomes for those who are not afraid of undertaking this type of business. In this post, you will find not only the profitability of this business but also the actual steps to take to make your own paint production cost efficient.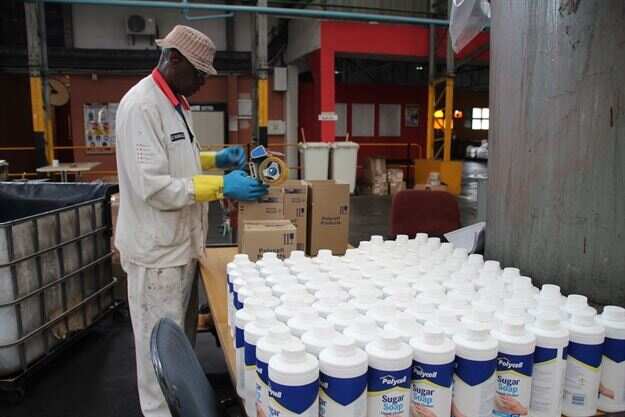 Thinking about profitable paint production in Nigeria
Pain production in Nigeria has a big future and can bring you a lot of money even today. Paints of a high quality are required all the time. They are needed for external and internal decorations of buildings and constructions and the higher their quality is, the better the demand for them is, too. If you have ever made some renovations, you do know how much paint is needed to create a great finish.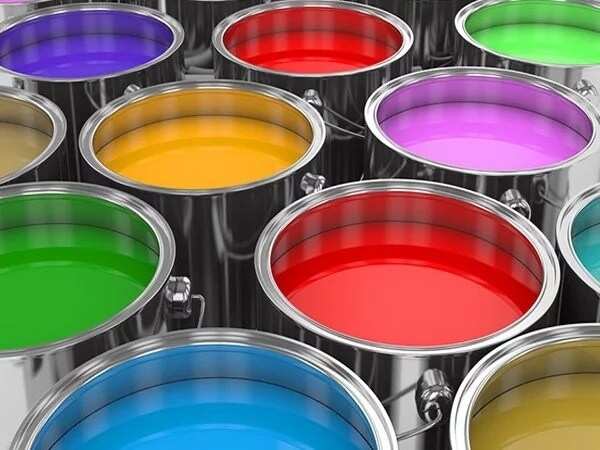 READ ALSO: Tissue paper production business plan in Nigeria
At the same time, paints are rather an expensive treat. A gallon of a high-quality paint can cost up to several hundreds of naira. This is enough to make the manufacture of paints a lucrative business, isn't it? Many recent studies have showed that this is an enterprise, which certainly deserves your investments and any efforts you give to its establishment and development.
The average costs of a big 20-litre package of paint lies somewhere between N14,000 and N25,000. A lot depends on the company that produces it and the quality: colors, durability, the ability to dry fast, etc.
Even if we take the lowest price, N14,000 per a bucket, a production that gives about 100 liters of paint per day will bring you N70,000 every day. You can easily calculate that in a month, such a production will give you about N2,000,000. N22,000,000 in a year are a good reason to start paint business in Nigeria!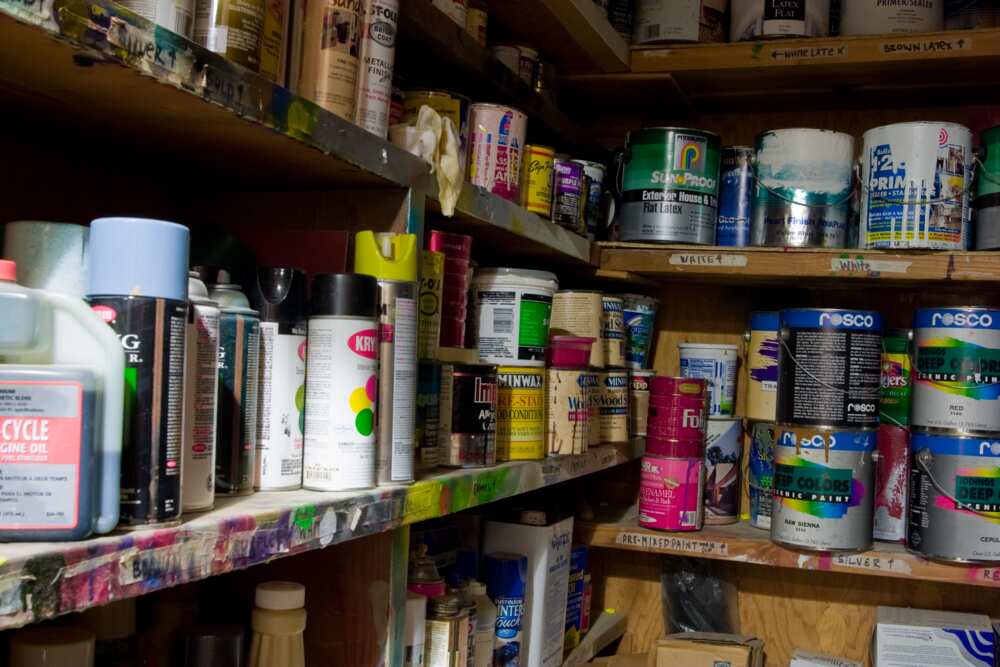 Let's take a look at several possible modes of production and your possible incomes in this field.
If you are not into making huge amounts, you still can start a small-scale business and produce small quantities of paint. You won't need a whole factory to produce a little paint. It's even possible to do without electricity. You will need only some money to purchase the ingredients and a lot of devotion to mix them together and receive the product for sale.
If you don't want to waste any resource at all except the money spent on the purchase of the necessary components, you can do the mixing by hand. If you don't mind spending some electricity, you can buy a special electrical mixer and save your own physical efforts.
The starting capital you will need to invest in the business will hardly make more than N200,000. This is a little compared to the amounts people dedicate to their businesses at the start. Still, you can develop your business and expand it with time when you see how good it is for you. Make sure that the quality of your product is flawless and start selling it!
READ ALSO: How to start cosmetics business in Nigeria
A medium-sized enterprise
What do we mean by saying "medium-sized"? Well, this is an enterprise, which produces enough paint to need a truck to carry it to customers or retail spots. If you want to handle such amounts, you will definitely need some kind of a small factory with a little equipment.
The equipment you will need will include a sand mill, a good mixing tank, and a special filter machine. All this is required to produce considerable amounts of paint within the shortest time possible and in such a way that the quality is not affected. Besides that, you will need several people as employees. You alone will hardly be able to manage the entire production process.
Such an enterprise will be much more profitable than a small one but it will also require significant starting investments. If you have about N2,000,000 to N10,000,000, this is an option for you. After all, the equipment you buy should also be of a high quality. Tools are not the thing to save on.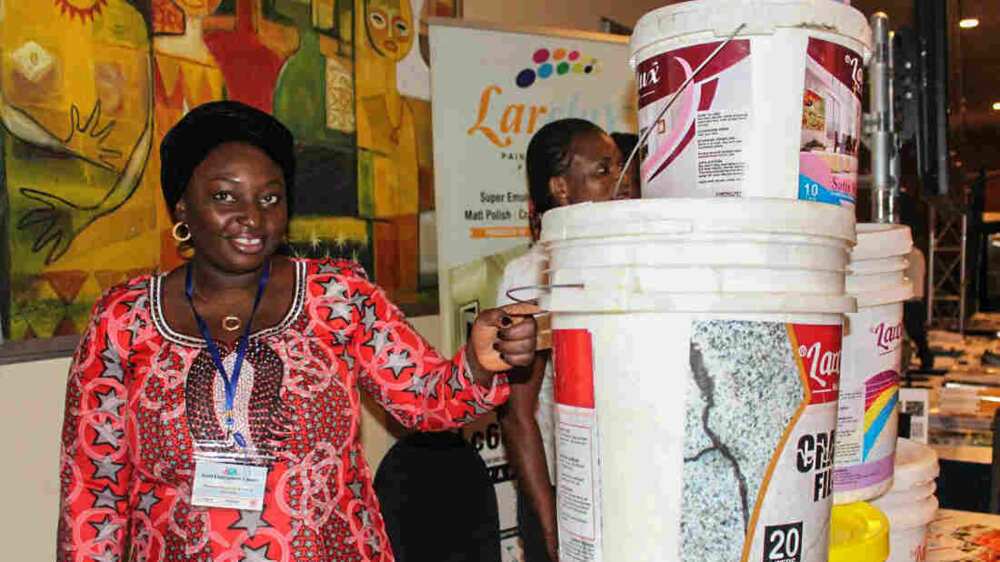 It's all simple here. If you are into producing plenty of paint, you simply need to purchase or equip a factory that will have all the necessary equipment. All the tasks that can be done with the help of machines should be done with the help of machines. This quickens the production process and increases the quality of paints you make.
The starting cost of such size is about N15,000,000. Such big enterprises normally pay for themselves in no time, especially if the goods you produce are in demand.
Several key points to start a paint business in Nigeria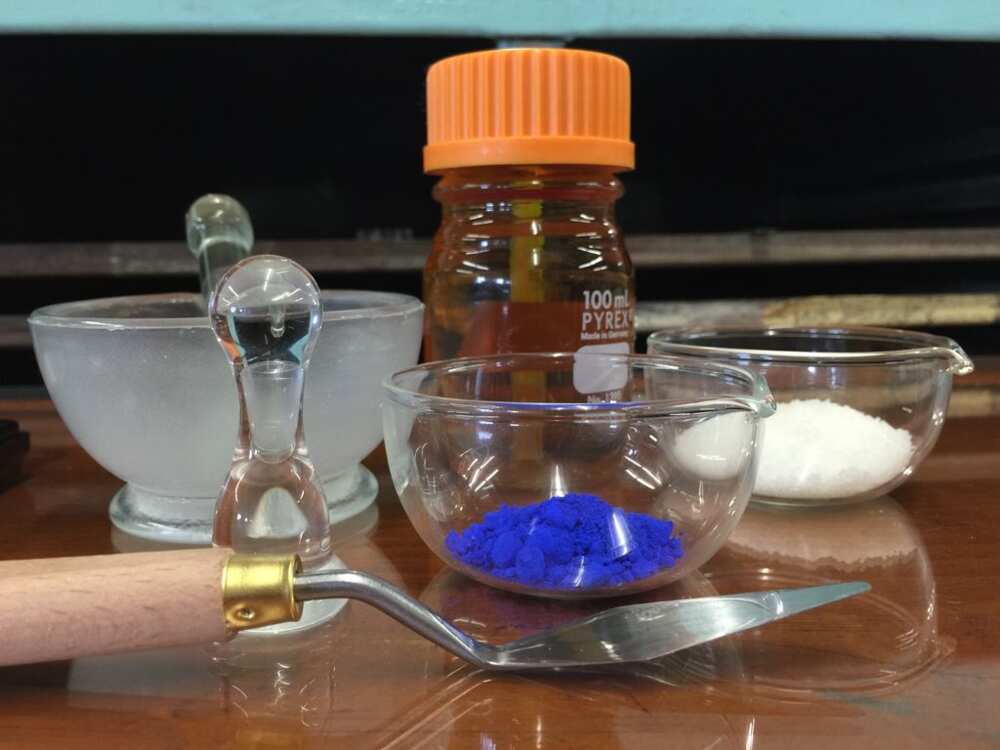 READ ALSO: List of profitable businesses in Nigeria
There are several essential things that you should keep in mind if you have decided to dive into the business of paint making in Nigeria. What for do you need them? Well, as your key goal here is to earn some money, you definitely need to know all this for the most effective production and the most profitable retail.
This should be done with the Corporate Affairs Commission. Register your business as a Limited Liability Company. Hire a lawyer who knows this area of law well because some confusion may spoil your life easily.
Find a place for your factory
It's better to find a place as close to the retail market as possible. It doesn't matter where you are going to sell your paints but the closer you are to that place, the faster you will manage the necessary deliveries and the less you will have to spend on the delivery costs. As you already know, the size of the place where you are going to produce your paints will depend on the size of the enterprise you initially choose.
Know the required chemicals
The production of paints requires a whole set of chemicals that make the essence of paints and give them their characteristic features. In Nigeria, there are four main types of paints: the ones for gloss ones, emulsion and textured paints. You will need certain ingredients when you make up your mind which paints you want to produce.
The average list of chemicals used for paints includes about a dozen of names. You don't need to know them all by heart, you only need to find out which are used in the paints you are going to produce. Besides that, you need to make sure that the components you are putting into the paints are not toxic or dangerous for humans and animals.
The ingredients are easily purchased in Nigeria; some of them are produced in Nigeria. You should find reliable distributors who agree to retail you the amounts you need for the enterprise of your size.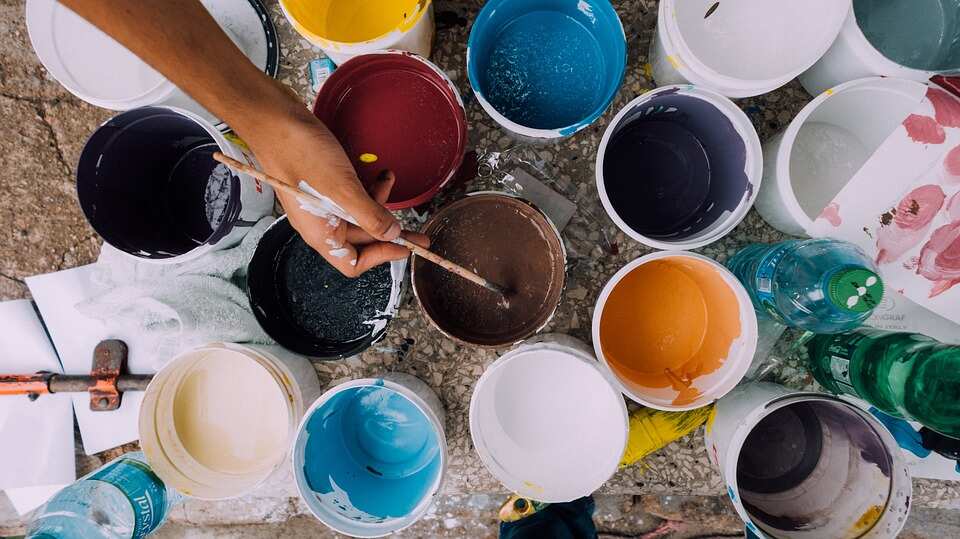 Learn the rules of mixing them
It is very important in case you are not going to specialize in white and black colors only. There are many diverse hues that are added to paints and you need to know how to combine them properly to receive the colors you need. Maybe, you will want to produce the hues that nobody produces, so you will need to keep in mind all those rules.
It's also important to know how to dissolve the colors before you add them to the paint. In case you don't do this or do not thoroughly enough, the paint will bear stains of color instead of an even smooth hue. Unless this is a desirable effect, you need to know the rules of dissolving colors, too.
This is what you need to know about the basics of paint production. As you can see, this is a very profitable business. Of course, you will need diving deeper into the subject to become an experienced producer of high-class paints, but even now you already have an idea of what it's like.
READ ALSO: How to start charcoal business in Nigeria
Source: Legit.ng