How to open Bet9ja account
In this article we want to tell you how to open Bet9ja account. Bet9ja is the best bookmarking platform for sports fans in Nigeria. We have prepared some easy guidelines for you, so you would not find it complicated to register on the site.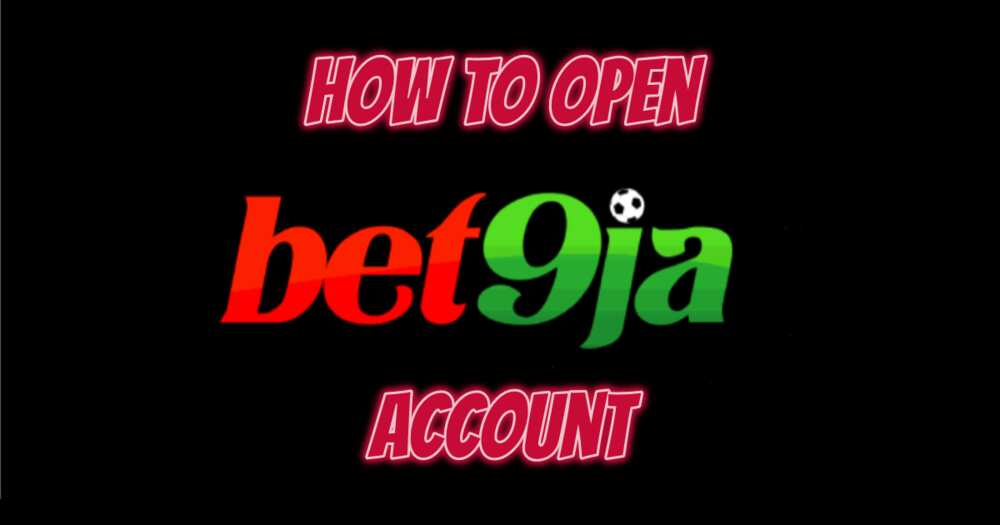 Guide on how to open account in Bet9ja
There is a variety of bookmarking companies that make their websites so fans of different types of the sport could easily bet online. For the present day, Bet9ja is the most popular wagering website in Nigeria. Today, we are going to tell you in details how to open Bet9ja account online.
Step 1
First of all, to create and account On Bet9ja, you need to go to the official Bet9ja website. You can use this link https://web.bet9ja.com. Click the link, and on the opened page you should click on one of the register button, shown on the picture below. Notice that you can use both desktop and mobile interface. It all depends on your preferred device.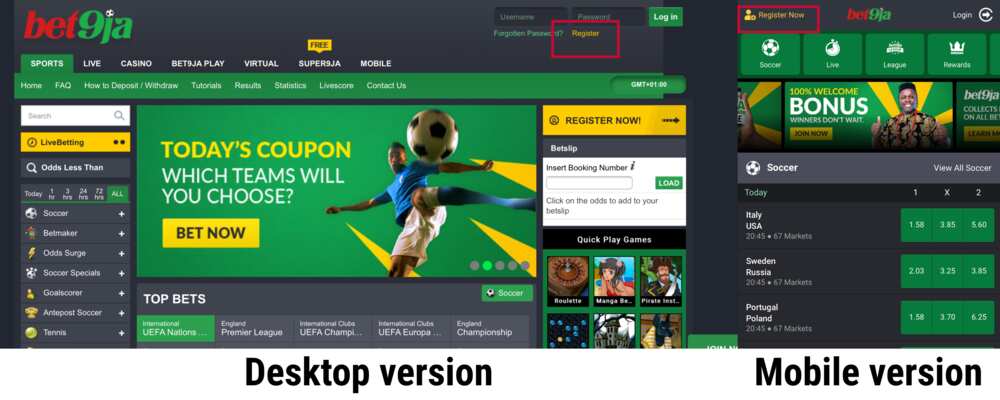 READ ALSO: Bet9ja latest winner in 2018
Step 2
Everything is as simple as the first step. Here you need to fill in your personal information such as your valid e-mail address. As you can see in the picture, you need to fill in the first gap with e-mail, next you need to write it again to confirm it. Also, you have an opportunity to use a promotion code if you have one. Next, you have to accept the privacy policy and terms of use of the website, confirming that you are already 18 years old. And finally, click the REGISTER button.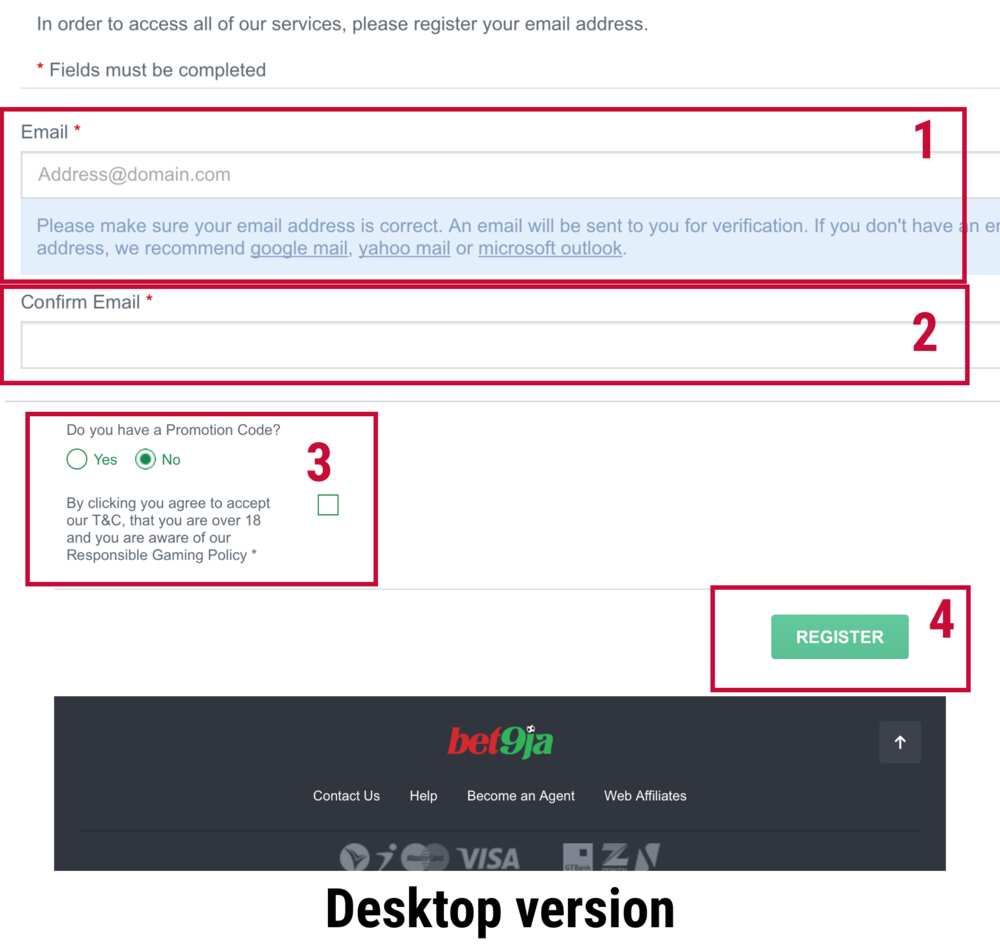 READ ALSO: Bet9ja booking codes in 2018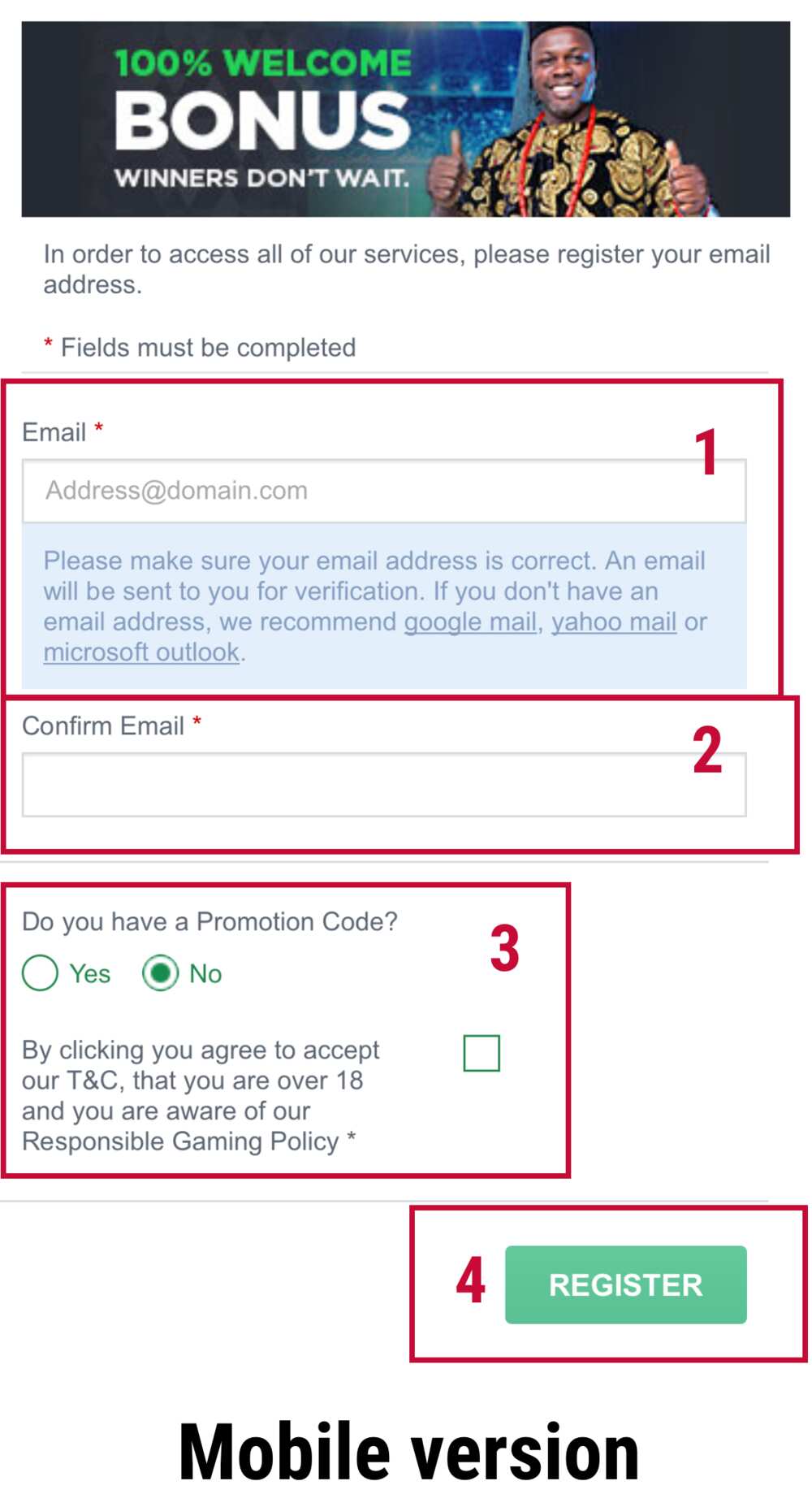 Now the question is how to activate bet9ja account. When you finish all these operations, you will receive an e-mail letter, so be ready to check your inbox. You will need to click the lick in this letter to confirm your e-mail and activate the account.
Step 3
After you have followed the link from the e-mail, you will be redirected to the Bet9ja website page, where you will need to specify your personal information:
preferable username under which other users can see you;
create a strong password (it is recommended to use letters (including uppercase) and numbers);
first name and last name (these should correspond to the information mentioned in your bank account; otherwise you will not be able to make transactions).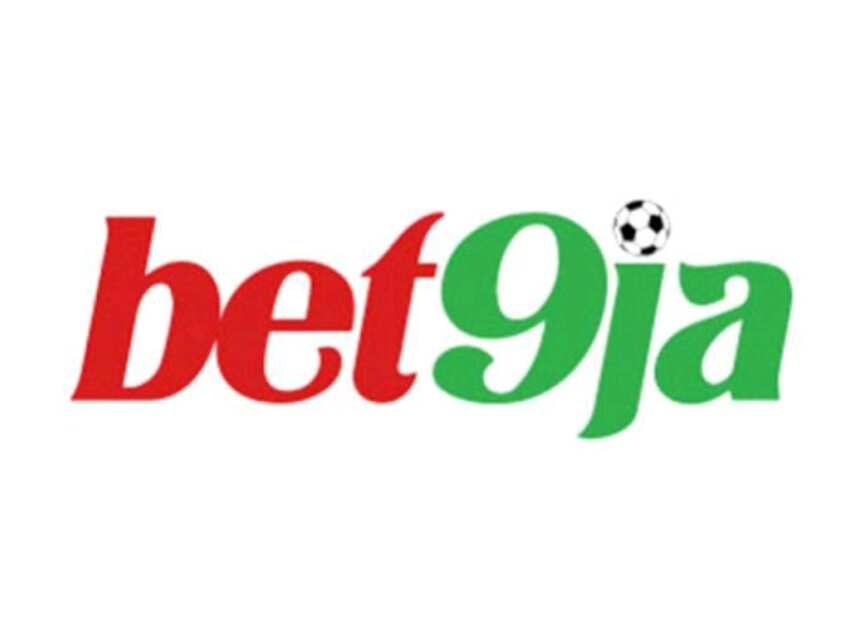 Also, you will need to enter your password twice in order to confirm your choice.
There are other options to customize your profile such as date of birth and age, gender, religious beliefs, an area where you live and phone number.
Having given the previous data rightly, you will need to accept the website's terms and conditions one more time. And now you need to click the FINISH REGISTRATION button to accomplish the procedure. Also, you will be able to use Bet9ja mobile app to get access to your account at any time.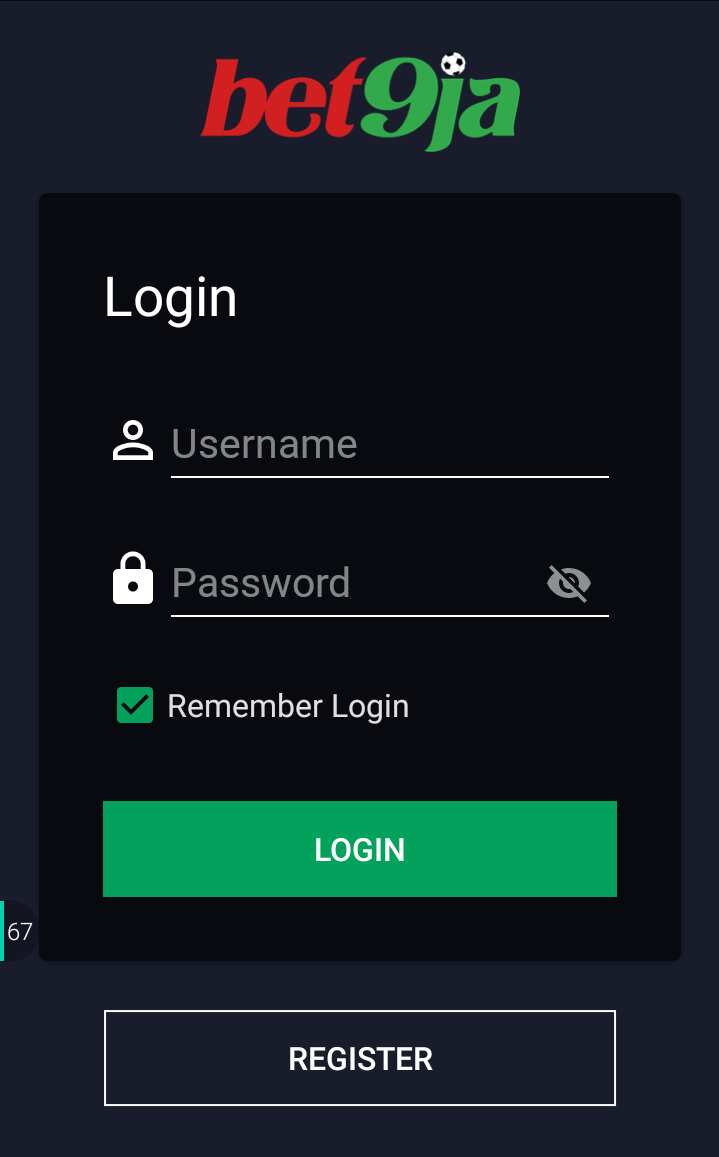 Photo: learnbetting.blogspot.com
As soon as you accurately follow all the steps of the registration process mentioned above, you will get another e-mail letter from Bet9ja website, that will inform you that you have become a member of the community.
Step 4
The last step is loading your account with the particular amount of money. The necessary amount is 100 Naira. As for the maximum amount it is 10 million Naira. You can use such transfer systems as FCMB, UBA, PayPal, Paycom or Zenith bank.
READ ALSO: How to play Bet9ja virtual soccer on phone?
Source: Legit.ng