How to get health insurance in Nigeria
Healthcare is essential for everyone, which is why we want to tell you how to get health insurance in Nigeria. Find out how you can register for NHIS and what benefits you can expect from it. You have no idea how easy it is to register!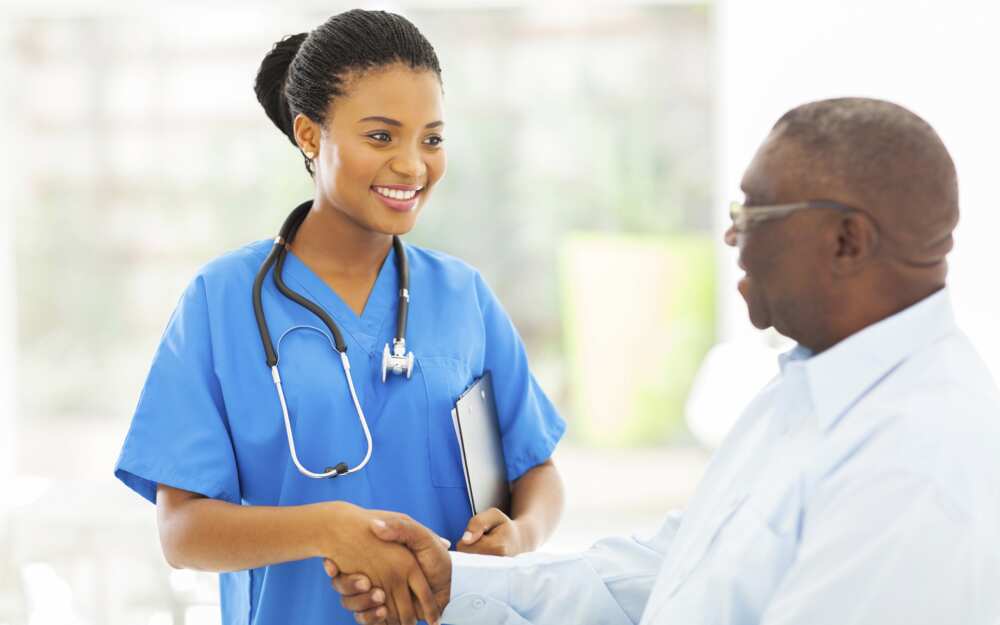 Photo: ebony.com
Of course, National Health Insurance Scheme is not the only way to get health insurance in Nigeria. There are multiple health insurance companies in Nigeria that offer their services to the public. That said, we cannot tell you about each and every one of them in enough detail to fit into one article. For that reason, we are only going to be focusing on NHIS registration and benefits.
If that is something you are interested in, then continue reading, and we will tell you all about it!
How to register for National Health Insurance Scheme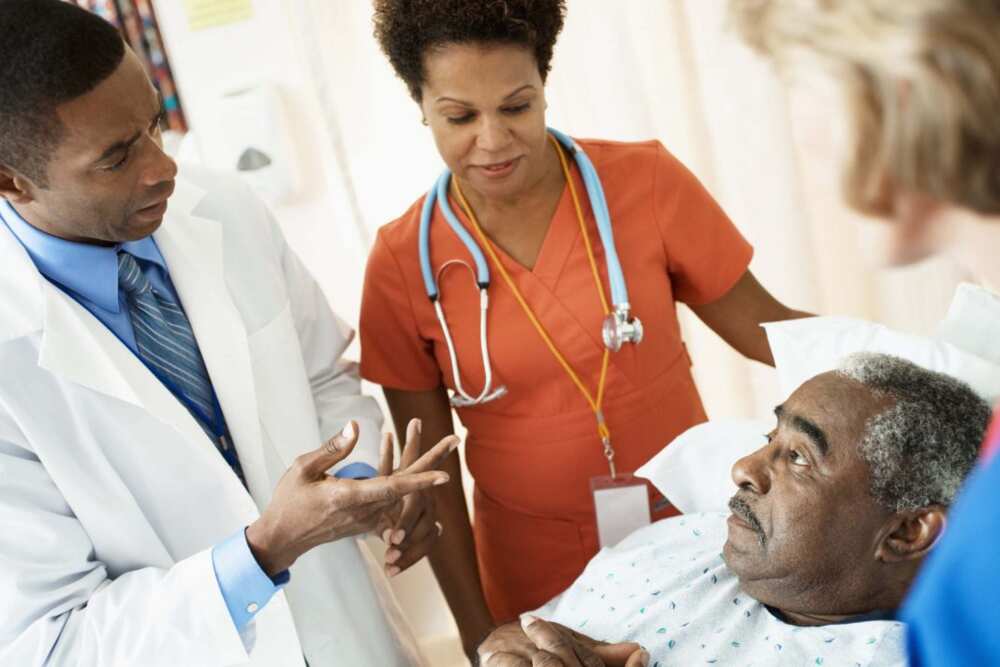 Photo: theoklahomaeagle.net
READ ALSO: How to register for NHIS in Nigeria
Let's start with the good news: chances are, you do not really have to register for the NHIS yourself, as you have probably been registered already! See, if you are an employee of a company with 10 or more people (or their spouse/underage child), a member of uniformed services (police, armed forces, etc.) or a student of a tertiary educational institution, it is the responsibility of your organisation to register you for the scheme.
What you can do, though, is make your life easier by registering an online account with NHIS. It lets you manage your account and view the details of your dependants. If you want to have an account on NHIS website, here is what you need to do:
Go to the official website of National Health Insurance Scheme Nigeria (www.nhisonline.com.ng).
On the home page that appears, find the button that lets you register as a member and press it.
Enter the information required (your NHIS number, surname, date of birth and randomised code) and press Submit.
You will then be able to create your account by providing the necessary details, such as your e-mail, login, password and more.
After you have done that, your registration is complete. You are now successfully enrolled into NHIS online. Now you can access your account by entering your login/email and password in the login section of the website.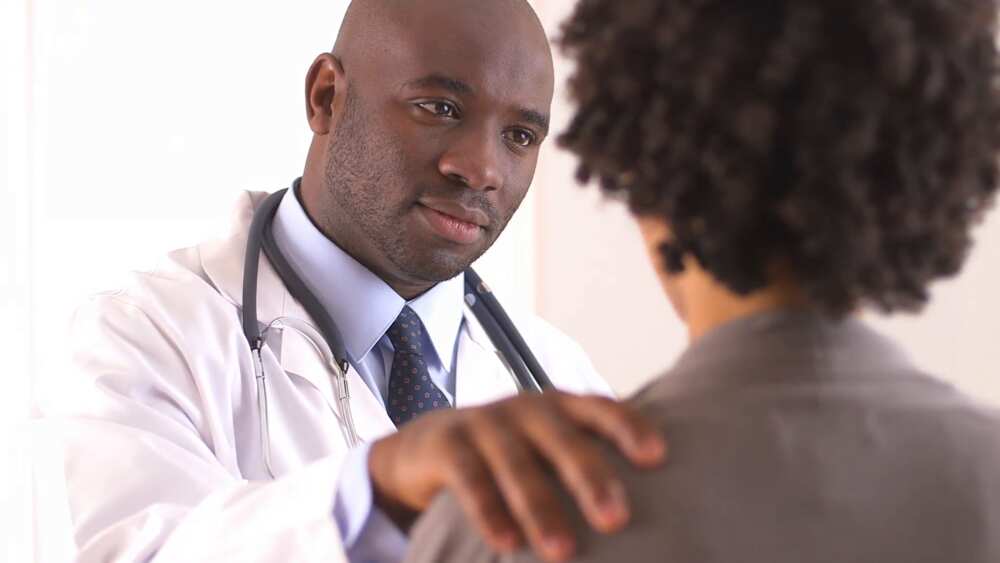 Photo: videoblocks.com
READ ALSO: 10 best HMO in Nigeria
The procedure we have outlined above is for people who belong to the formal sector (meaning employees and others). If you are not an employee (or a student, for that matter), but you still want to have insurance, you can register as a voluntary contributor. For that, you will need to follow these steps:
Find a participating Health Maintenance Organisation (HMO) near you and purchase a voucher. Alternatively, you can skip this step and use Remita payment instead further along.
Go to www.nhisonline.com.ng and find the button in the top right corner that says Voluntary Contributors.
Press the button, scroll down until you find the link for registration and click it.
Fill out the form that appears before you (make sure you fill everything correctly).
By the end of the application, you will be asked to provide your state and LGA, and that will automatically limit the amount of healthcare facilities you can choose from. Select the one that is most convenient for you. If none are, try choosing different LGAs or states.
At the very end, you will be asked to select your payment method. If you have a voucher, you will need to provide its details on the next page. If you choose Remita, you will be taken to a website where you can complete your payment.
Once you have finished your application and paid the necessary fees, you should be enrolled on the scheme.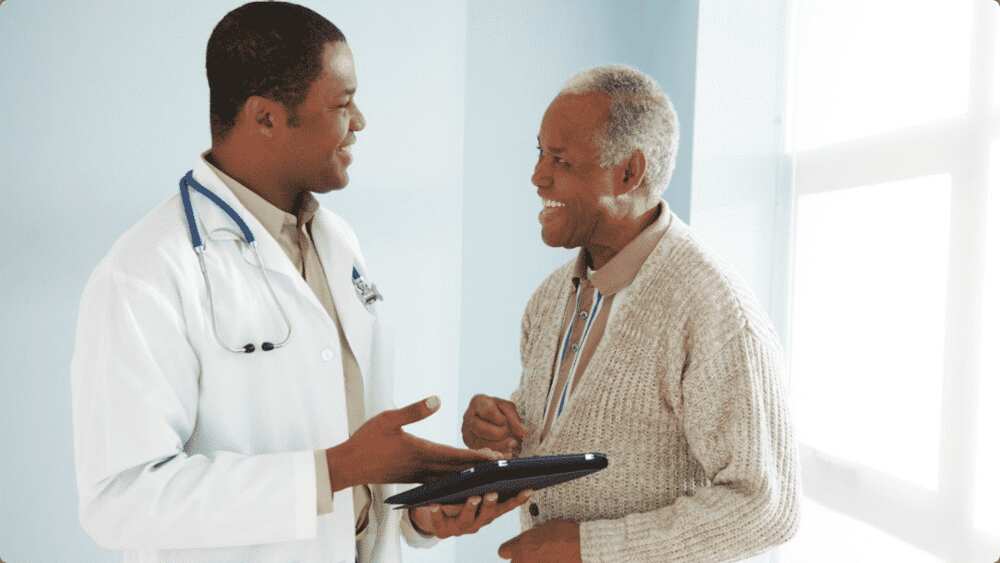 Photo: medbit.co.ke
Another way of registering for NHIS is perfect for people who might not have Internet connection, but they have a mobile phone at their disposal. In order to register for the scheme, dial *616# (your mobile operator does not matter), and you will see a menu appear on your screen. Find the information you need from the list of options, fill in the form and submit it. If your registration is successful, you will receive a text that contains your personal e-ID.
If you do not trust technology (or yourself with it), you can always do this the old-fashioned way by going to your local HMO and registering there. This works only for people that belong to vulnerable groups and the informal sector. You can find more information about this in the NHIS Guidelines.
Benefits of NHIS Nigeria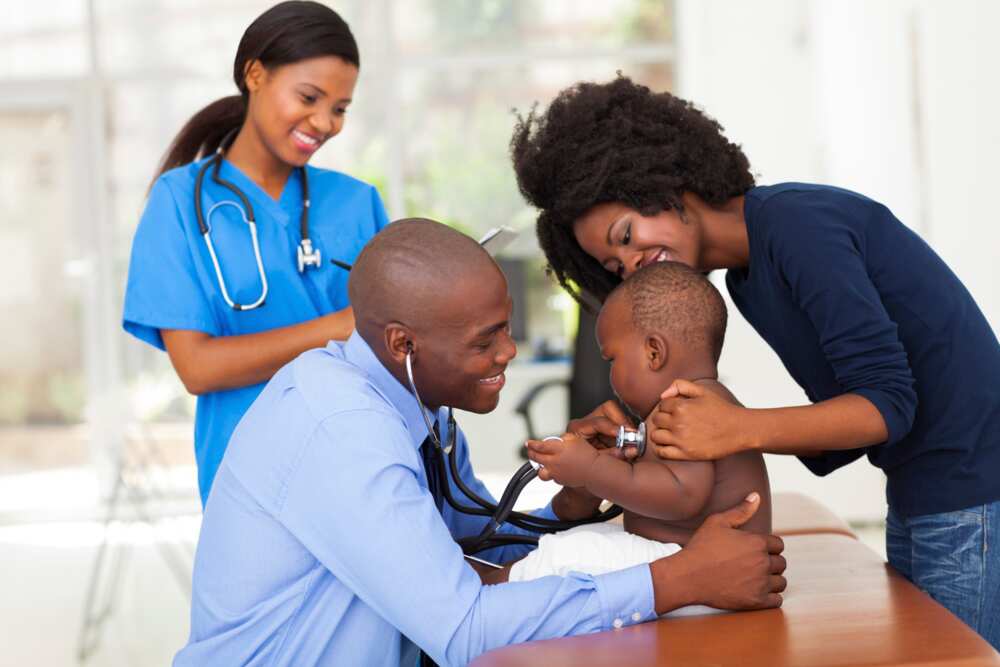 Photo: nhscnj.org
READ ALSO: NHIS accredited hospitals in Abuja
Now that we have told you about how you can register for the scheme, it makes sense to tell you what you can get from it. Here are some of the benefits of registering with the NHIS:
21 days per year of hospital care while staying at a standard ward;
Maternity care for up to 4 live births for all insured contributors;
Specialist consultations (paediatricians, gynaecologists, physicians, surgeons, physiotherapists and so on);
Participation in the National Immunization Programme (preventive care immunisation);
Emergency first aid, health education, ante- and postnatal care, family planning (counselling);
Outpatient care with necessary medicine.
These are only some of the benefits you can expect from the NHIS. For more information on the scope of your health insurance, we recommend you visit your HMO.
As you can see, there is nothing complicated about getting health insurance in Nigeria. Most of the time, you are already enrolled in the scheme, and if you are not, it is easily rectifiable. So go ahead, register for NHIS, create your online account and, most importantly, stay healthy!
READ ALSO: Three tiers of healthcare in Nigeria
Source: Legit.ng