Wasiu Alabi Pasuma biography: age, net worth, house, children
Famous Fuji musician Wasiu Alabi Pasuma's history is filled with many interesting facts. Read the article below to know the most interesting facts from Pasuma's biography.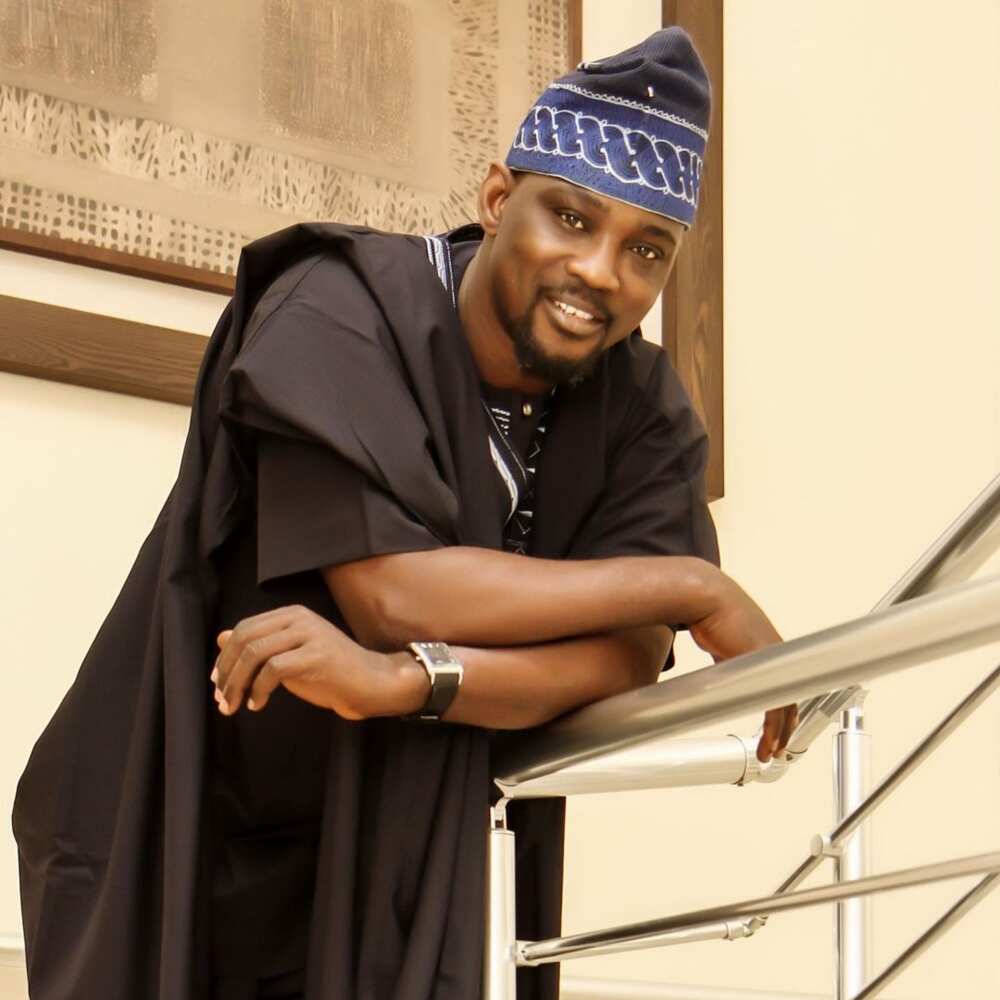 Are you ready to learn the full biography of one of the most prominent Fuji musicians in Nigeria and beyond? Read attentively to learn many interesting facts you probably didn't know before. Here is all you need to know about Wasiu Alabi Pasuma Oga Nla.
Profile summary
Date of birth: November 27, 1967
Wasiu Alabi Pasuma age: 53 years old (as of 2020)
Birthplace: Mushin, Lagos State, Nigeria
Star sign: Sagittarius
Nationality: Nigerian
Occupation: Actor
Pasuma's early life and background
Wasiu Alabi, born on November 27, 1967, also known as "Oganla", is a Nigerian film actor and Fuji musician. The Oganla of Fuji was born to the Odetolas and became a successful musician everyone now is calling Pasuma.
He was born at Mushin in Lagos State, which, as he once said, had a great influence on his career. Later, he was brought up in Kwara State, western Nigeria.
In 1973, Pasuma enrolled at Muslim Mission Primary School, and 6 years later, he moved to Nigerian Model High School to pursue his secondary school education.
When talking about his childhood, Pasuma said that he went through hell and suffering. There were days when he only ate once a day. Then, his mother would ask him to eat at night so that he would not go to sleep hungry. Wasiu Alabi's mother would sometimes tell him:
"As you are eating this food o, make sure you finish it o because you're not going to eat anything again until later in the night"
How old is Pasuma?
Pasuma birthday is on the 27th of November. He was born in 1967, meaning that he is 53 years old as of 2020.
Who are Pasuma's father and mother?
When Pasuma was nine, his parents got separated. Since then, he was single-handedly raised by his mother.
Wasiu Alabi's father wanted him to be a medical doctor as he himself was a well-educated man. He wanted his children to have a good life and the career of Fuji musicians was not associated with good earnings.
His mother didn't accept his decision to be a Fuji musician as well. She said to him:
"Do you want your father's family to think I don't know what I am doing, that I am not taking care of you? Do you want your father's words to come to pass?"
But Pasuma told her:
"Mummy don't worry, I will survive it".
Once his mother realized that he had chosen his path, she started to support him. His mother wanted him to succeed because she wanted to be proud of her son.
Pasuma music career
When Pasuma was young, he dreamt of success. Mushin was known as a town of rascally people before Pasuma made it famous:
"There is something about Mushin that people run away from. Being a Mushin person, people don't usually want to associate with you or give you things. When someone asks you where you are from and you say Mushin, they don't want to have anything to do with you".
Pasuma had a dream of becoming hugely popular, and it came true. He couldn't begin his career somewhere else, and he actually decided that he wanted to get out of the place and make a difference.
The artist started singing when he was in secondary school. While his friends were participating in sports, he and some of his friends would pull themselves aside and sing.
In 1984, he started writing songs. The young artist was inspired by K1 De Ultimate, who released an album titled Talazo 84 that was greatly accepted by fans.
Wasiu Alabi realized that if someone could create something like that and it could became a big hit, that he could do the same or even something better. Wasiu started his musical career at the young age of 17, but his first album was recorded in 1993.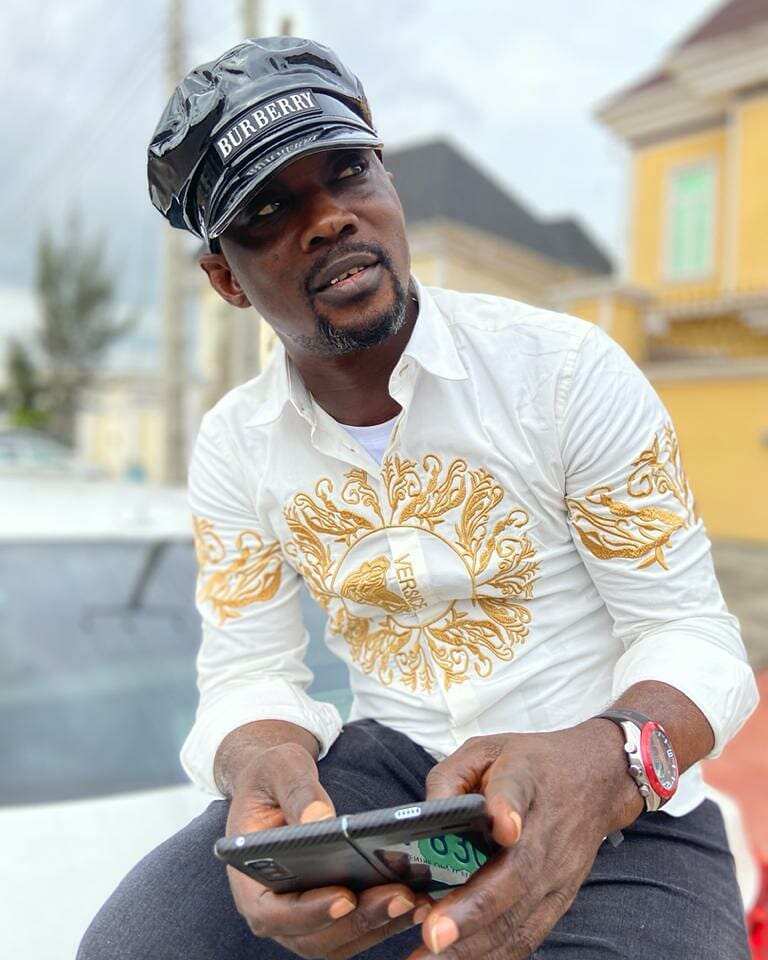 He started working with Eru Owa Records. This is how his first album called Recognition was recorded. It was Eru Owa Records who called it Recognition to make people know about the new Fuji musician in the industry.
After he finished his secondary school education, the musician evolved significantly. After the first album was released, Pasuma's fame grew within and beyond Mushin.
Next year after the first album was released, his second album Choices was recorded. The artist picked this title because he recognized that there were a lot of Fuji musicians on the streets of Mushin but only he was chosen to be a new musician in the town to become famous all over Nigeria.
The next year, a subsequent famous Orobokibo album came. It earned him an award as The Best Fuji Artiste at the FMA awards. Before the release of this album, Wasiu Alabi Pasuma was like any other Fuji musician in Mushin.
At that time, he was just playing music and didn't know what the future held for him but he always dreamt about huge fame. He once said:
"After the release of Orobokibo, my whole life changed, though it did not come to me as a surprise. I knew from the beginning that God's plan for me had been finalised and l was destined to become big, but when? I did not know. In my early days, there were pointers to what God had in store for me, as I was loved everywhere I performed".
As for the third album's title, this was a slang word Orobokibo which was created by one of Pasuma's backup vocalists who used it during one of the rehearsal sessions.
The musician asked the fellow about word's meaning, and he told him that it was just a slang word he heard somewhere. Originally, the slang word Orobo means 'fat women'.
Orobokibo was the album that brought him to the limelight. This album led him to his first ever concert at Benson in 1996. That was how he started his journey.
From 1997, Pasuma started performing at Lekki Sunplash. First, he played before bigger stars like Orits Williki, Femi Kuti, Raskimono would perform. He had a few minutes to do his job and leave. People didn't want to listen to any rising stars, they were waiting for big artists.
One year later, everything changed for Wasiu, and he became a recognized brand in the music industry.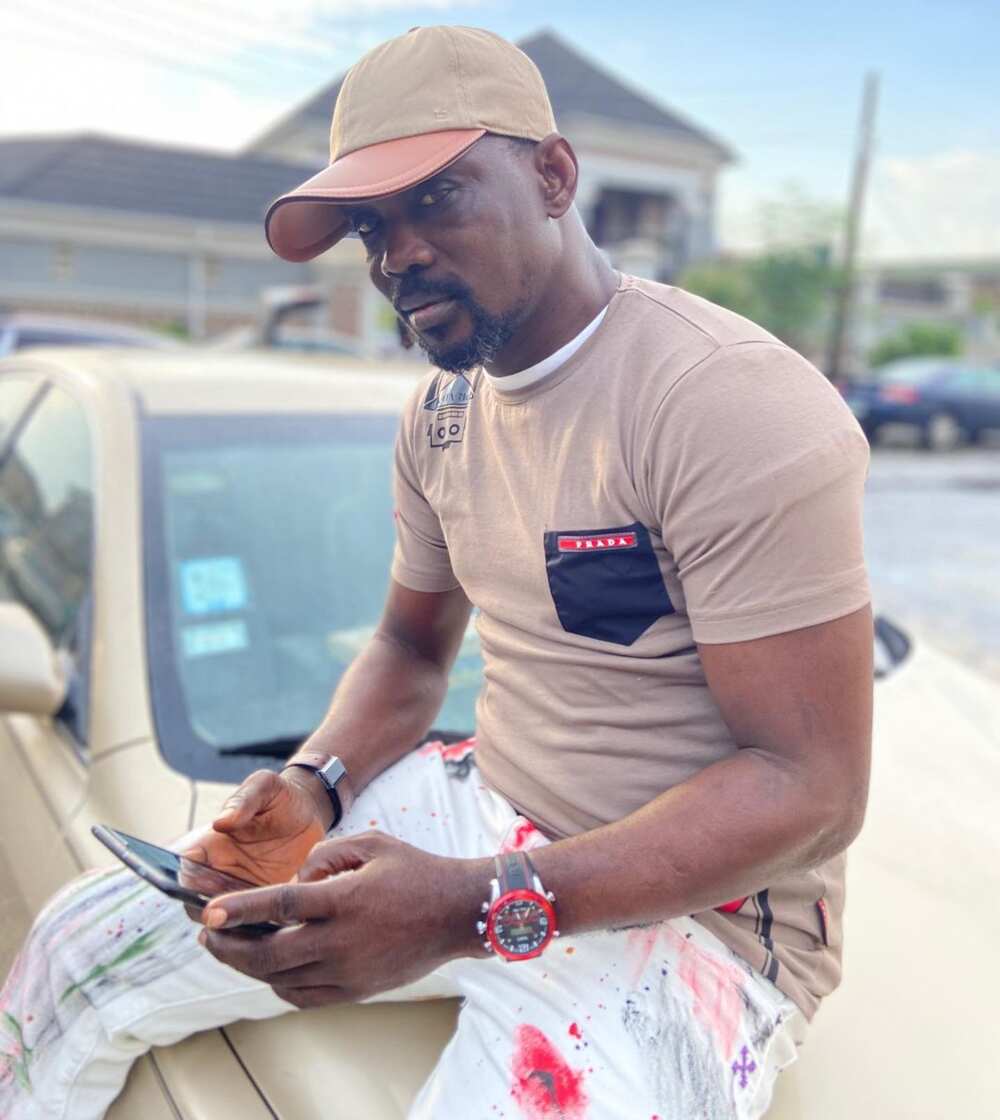 In 2015, he surpassed many artists like Olamide, Phyno, and Flavor, becoming the winner of Best Indigenous Artist of the Year award at the Nigeria Entertainment Awards. That was how his successful career started, and these are his memories from that time:
"I was very very happy at the event when they called my name alongside that of industry giants like K1 De Ultimate, Adewale Ayuba, Pasuma Wonder and they said and the winner is…I nearly passed out".
The musician did not even think that he would beat such music giants. While Alhaji Wasiu Ayinde was reigning on the music scene being still young and hot, Pasuma was nominated for the first time.
In 2016, he was nominated for the Best featured Non-Islamic Artiste in Islamic album. He has collaborated with many famous Nigerian artists including Saheed Osupa, Bola Abimbola, King Sunny Ade and other.
When talking about his career choice, the singer once revealed that he could have been a footballer:
I could have been a footballer, a professional footballer. I was part and parcel of Kodak 1985 Under 17. I couldn't travel with the team, they dropped me. Only God knows why that happened. Maybe if I had gone I would not have been the successful musician I am today. They had to go to World Cup then. They dropped me. So, I was part of the Kodak Under 17 World Cup team made up of Fatai Atere. Thank God they dropped me. If not that they dropped me, I wouldn't be a musician today. No regrets. I don't regret becoming a musician. Its been a blessing.
Wasiu Alabi Pasuma songs and albums
Throughout his music career, he has released a great number of Fuji music albums and 1 hip-hop album. Despite working within one music genre, Pasuma has proven to be very versatile and fruitful.
Sometimes he could do 1 or 2, and sometimes 3 albums in a year. Here is the list of Pasuma's most significant albums:
Recognition
Choice
Orobokibo
Computer
The man
Confidence
London experience
London Scope
African Puff Daddy
Entertainer
American
Extervanganzer
Desperado
High and Joker
Judgment
Unique and Superior
Fuji Motion
Maintain and Sustain
Initiator
Importer and Exporter
Stability
In and out
Infinity
Role Model
Feel it
Ability
Yankee Party Time
Sure pass
Influential
Purity
December tonic
Torin tilu
My World (Hip-hop album)
Me, Myself and I
Undefeated
Compatibility
Goodness and Mercy
Wisdom and Maturity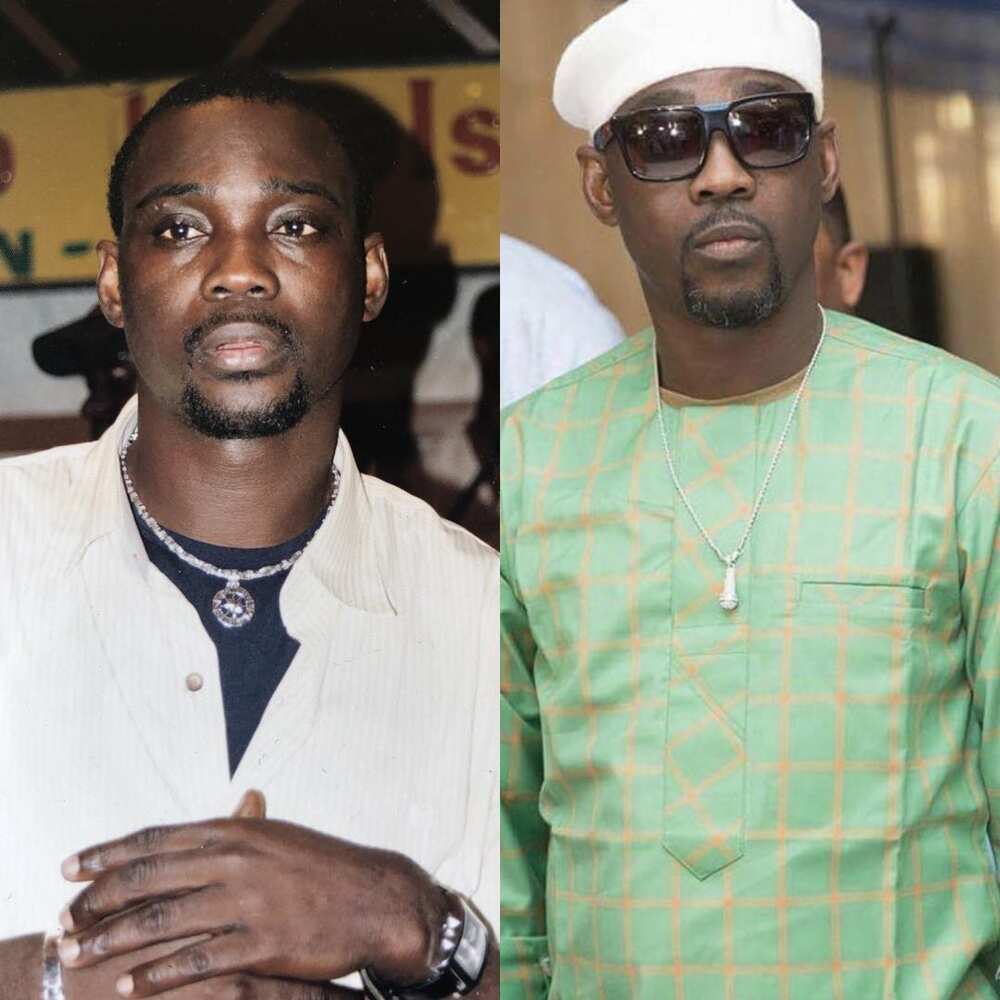 Some of his most popular songs are:
Iseju Meji (Ft 9ice)
Whyne am
Kowale
Change
Action (ft Olamide)
Quality
Olorun Oje (ft Q dot)
Am on fire (ft Phyno)
Labe igi (ft Oritshe Femi)
Oruka
Our Lagos (ft Patoranking)
Ife (Ft Tiwa Savage)
ogede ti pon
Abo
Oganla (ft Olamide & Lil Kesh)
Amen (ft Davido)
The story of his stage names
Pasuma's fans know that this is not his real name. He got it in 1997 from his friend and CEO of House of Heavy Sounds Temitayo Adeolokun, who saw him being so energetic on stage. After watching Wasiu Alabi on stage, he called him aside and said:
"Jibola do you know that the way you bounce and jump about on stage, reminds one of a guy I know who uses a brand of energiser called Pasuma strong?"
Since the artist had never heard of the name, he became curious. After the chat, he spent several nights thinking about the name of this product and in the end decided to adopt the Pasuma name, replacing Strong for Wonder.
Most often, Pasuma is called Oganla, or Oga Nla, which means Big Boss. The artist wanted to use the English version but when he realized that most people who buy his albums are Yoruba, he decided to stick with the Yoruba language.
This was the best way to make people know where he was coming from. Pasuma has also been given other names like Ijoba Fuji, Anabi Omole, Omo Ijawo Anabi, and others.
Filmography
He has also featured in Nigerian films such as Iyanje and Alenibare. He recently played a major role in a ghetto-inspired movie titled Ogo Mushin. The movie features big names like Femi Adebayo, Adebayo Salami, Wasiu Alabi (Pasuma), Mercy Aigbe, Tayo Odueke, Ibrahim Yekini, and Kelvin Ikeduba.
Pasuma net worth
The musician's net worth is guesstimated at N555 million.
Wasiu Alabi Pasuma house
Wasiu rented apartments for about 15 years until 2018 when he bought two mansions in Nigeria.
In November 2017, the musician, together with 27 friends and colleagues in the industry, opened a new mansion, a 60 million Naira mansion in Lagos.
He also owns a 150 million Naira mansion.
Wife
The musician is married to actress Jaiye Kuti, who was born in Ilaro, Ogun State, on the 19th of July.
Wasiu Alabi Pasuma children
The famous Fuji musician has 3 baby mamas and 10 children (8 girls and 2 boys), including Wasilat Odetola , Oyindamola Odetola , Aaliyah Odetola , Opeyemi Odetola , Amirah Odetola , Rookebat Odetola , Wariz Odetola , Junior Odetola , Farooq Odetola .
His first child and beautiful looking daughter, Wasilat Ajibola is known to have studied at Lead City University, Ibadan, Oyo State. Wasilat once revealed that her father is the best father in the world because he helps his children in making good career choices and always encourages each one of them.
During one of Wasilat's birthdays, the singer posted a photo of himself with his daughter and captioned it,
HBD to my lovely Daughter Opeyemi, May God protect & keep u on this special day & throughout d coming year. May it be a year filled to overflowing with His richness, goodness and grace! Age with grace Omo Daddy
His other children are Barakat, Wasbar, Amirah, Opeyemi, Sultan, Waris, and Aliyah. The names of 2 of children are not known.
Pasuma, who had humble beginnings, has earned recognition in Nigeria and abroad as well. Throughout his career, he has made a difference in the Fuji music industry.
READ ALSO: Fireboy DML biography: Age, real name, girlfriend, Apollo album
Legit.ng recently covered the story of Fireboy DML, one of the fast-rising Afro-Life singers from Nigeria. The musician became popular following the success of his single titled Jealous.
The celebrity is only 24 years old, but he has made significant achievements in his career. He recently released his sophomore album, Apollo. Apollo was released on August 20, 2020, under the YBNL Nation record label. The 17-track album comes after the success of his debut album Laughter, Tears & Goosebumps, which was released on November 29, 2019.
Source: Legit.ng News