In Nigeria, it is not possible to vote without INEC voters card. What do you know about this card? Is INEC voters card online registration possible?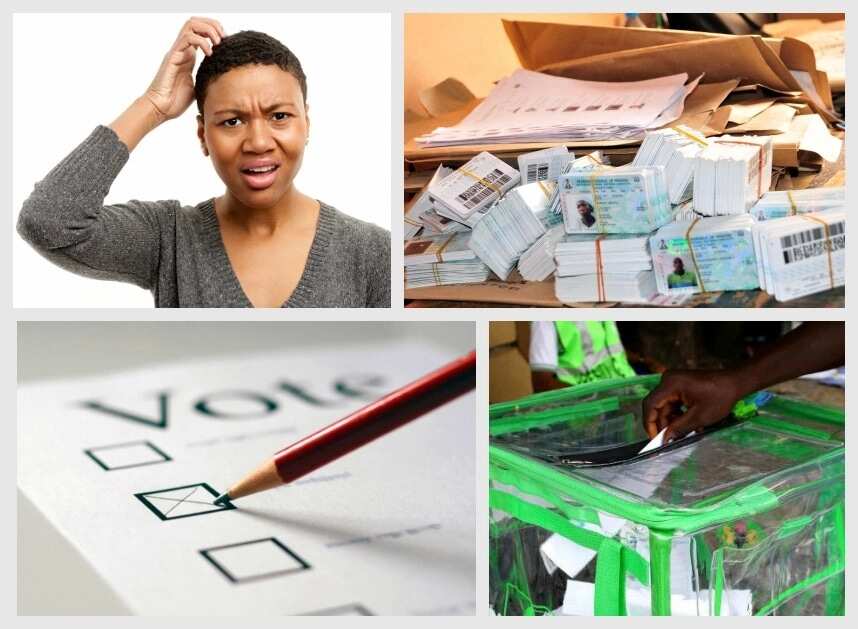 Elections are one of the most fundamental components of modern politics. Election allows the people to get that government, which they consider the most effective and responsible concerning the affairs of the state.
INEC voters card registration
Voters registration is a process by which individuals are registered into the electoral body's voters register and then given voters card. Then voters receive identification cards that allows them to vote.
To be registered as a voter you have to:
Be a citizen of Nigeria
reach the age of majority
have a full legal capacity
Attend the voters registration center personally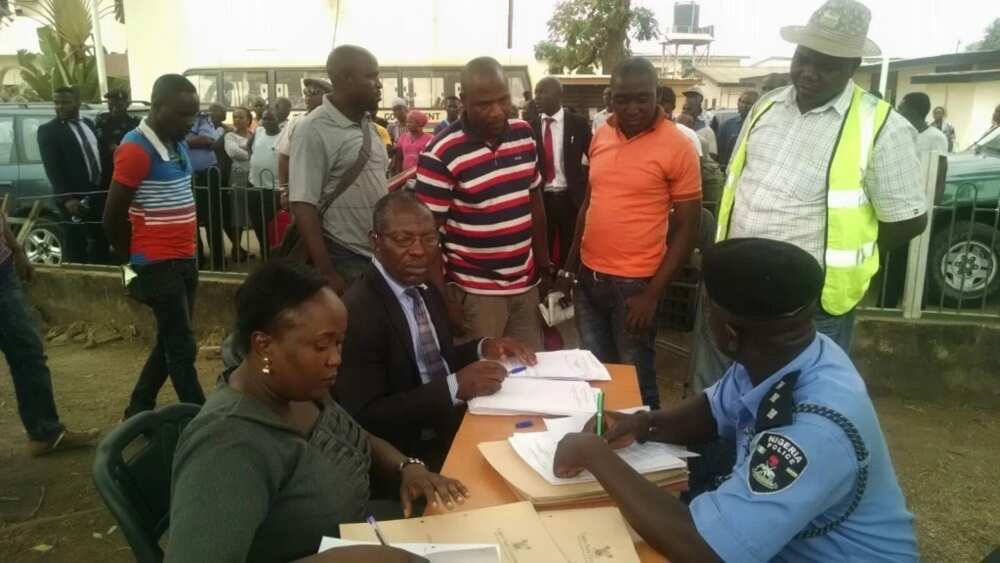 During the registration, the following information about the voter should be provided:
Current voter address
Passport information and photos of voters
Name of the voter
Full details of the voter, including gender, date of birth, profession, etc.
INEC registration of voters is carried out at the centers of Independent National Electoral Commission.
Also online registration of voters in Nigeria is not done. This is done to make the process of the registration as legal as possible and to avoid corrupt practices..
After the personal registration, you can check the status of the registration online, but we repeat again online registration for elections is impossible. Nigeria voters card is given after registration.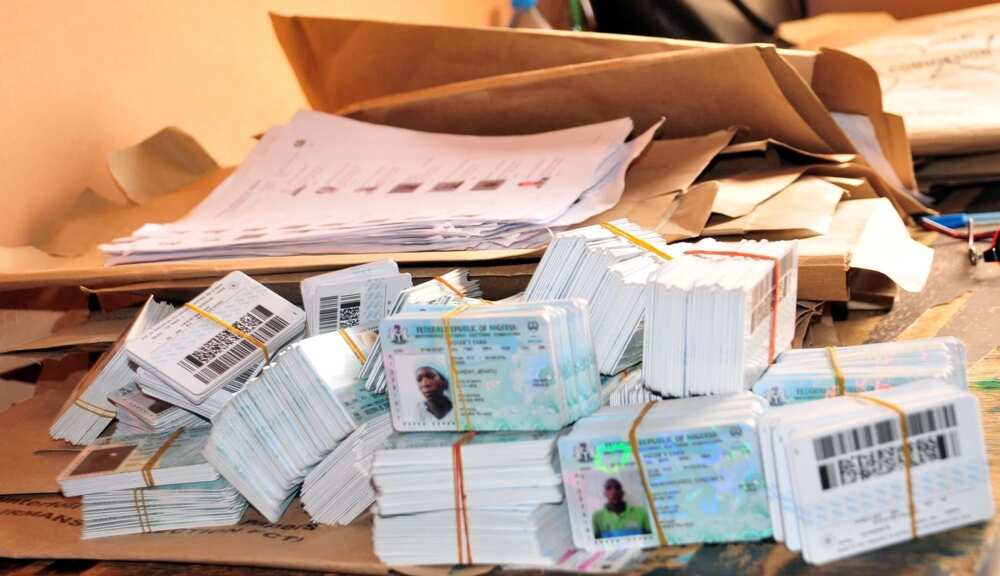 How to check INEC voters card registration status
Now there is a system for checking the status of a voter online and offline, provided by INEC. If during the registration you made a mistake and you want to check the accuracy of your data or check your registration status, you can do it on the official website of INEC.
Step 1. Go to the INEC official website by clicking HERE.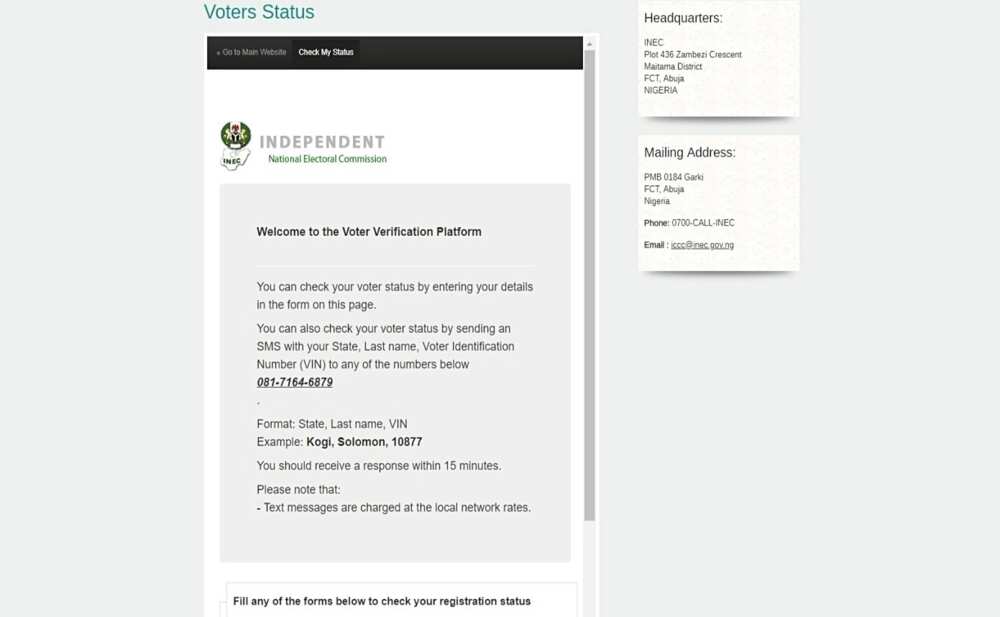 READ ALSO: Reasons for political apathy in Nigeria
Step 2. Choose how you want to check your registration status. For example, by using VIN.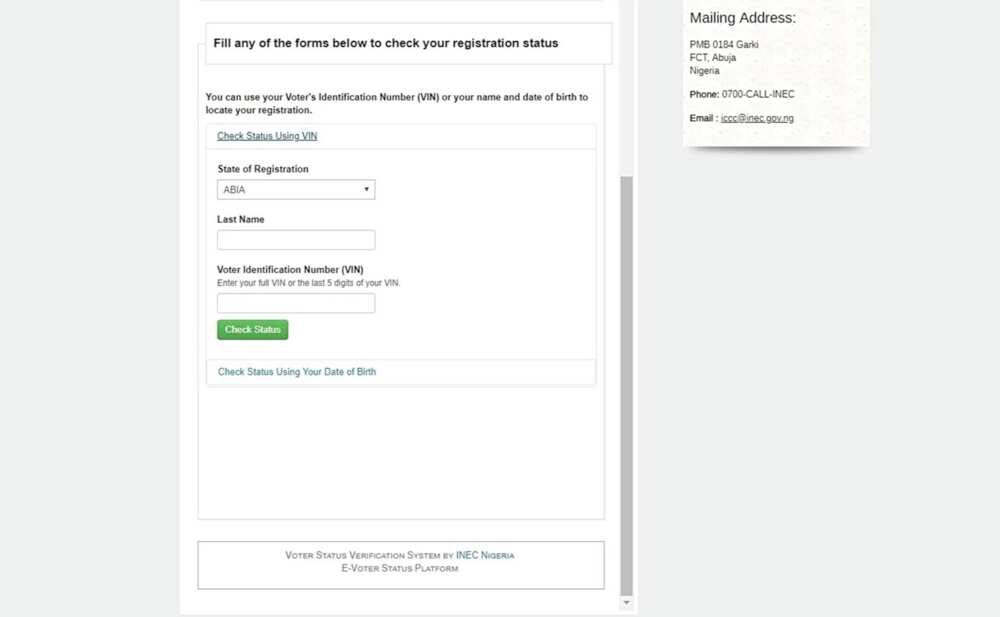 READ ALSO: Forms of political apathy in Nigeria
Step 3. Or by using your date of birth.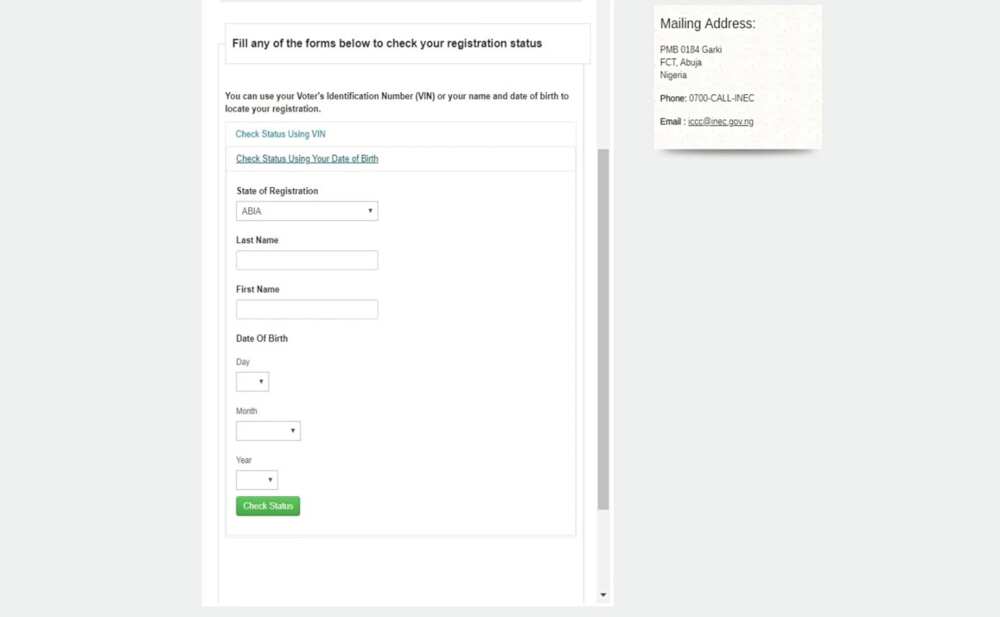 You can also check your voters status by sending an SMS with your State, Last name, Voter Identification Number (VIN) to the following number: 081-7164-6879
Format: State, Last name, VIN
Example: Kogi, Solomon, 10877
You should receive a response within 15 minutes.
So, now you know what is the process of the voters card registration, and with the help of our simple guide, you can check INEC voters card registration status easily and quickly.
Some will be disappointed that there is no online registration for INEC voters card, but we must agree that the personal registration makes the process more transparent.
READ ALSO: History of political parties in Nigeria since 1960