10 facts about Auchi Polytechnic
Auchi Polytechnic is one of the leading Nigerian polytechnics, in one of the most vibrant and cosmopolitan towns in the country.
It is a federal polytechnic located in Auchi, Edo state, Nigeria. It is also one of the first four polytechnics established in Nigeria.
With 10,000 students enrolled in business, technology, environmental and arts courses there are many reasons why you might choose to study here.
For undergraduate programmes, postgraduate taught programmes, both Business, Technology and the Arts, Auchi Polytechnic is committed to investing in the student experience.
READ ALSO: JAMB cut off mark for 2017-2018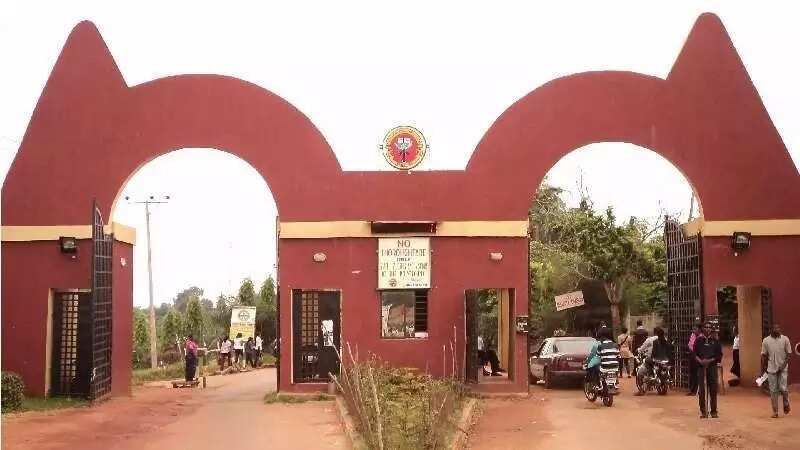 In 1994, the federal government took over the polytechnic from the Edo state government.
Below are facts you need to know about the institution:
1. Auchi Polytechnic was founded in 1963, a technical college which was a gift of the British government to the then midwestern region.
2. Auchi Polytechnic strongly supports continuous reviews and updates of curricula to meet current national and global challenges. This thinking is to enrich the curricular and re-orientate students too be self-employed and create jobs on graduation.
3. Since 2009, Auchi Polytechnic has consistently been rated amongst the top universities in Nigeria by Webometrics. It came number eleven in 2009 and in 2010 it moved to the 10th position. By 2011 it became number two.
4. Amongst the polytechnics, it has consistently remained the first in Nigeria, in West Africa, and the second in the whole of Africa.
5. The graduates of the school have distinguished themselves in their chosen fields, including business, finance, engineering, science, art and design.
6. Auchi Polytechnic embodies the Federal Government's commitment to providing entrepreneurial skills to students, as both short and long-term solutions to unemployment and under-employment. The institution has been designated a centre of excellence for entrepreneurship studies.
READ ALSO: Unilag cut off mark for all courses 2017
7. With 6 schools the polytechnic offers courses only up to the Ordinary Diploma level in limited areas of engineering and business.
8. Auchi Polytechnic welcomes more visitors to its' campus annually, whether you live in the neighborhood or coming from far away, we look forward to seeing you here.
9. The polytechnic has institutionalized the culture of inaugural lectures which requires qualified chief lecturers to give a summation of their experience and research interest in their respective disciplines.
Source: Legit.ng