Latest female hairstyles in 2021 for curly natural hair
Do you know what are the latest Nigerian female hairstyles? We do! Easy natural look or sophisticated and chic? What would you choose this season? Learn all the details here!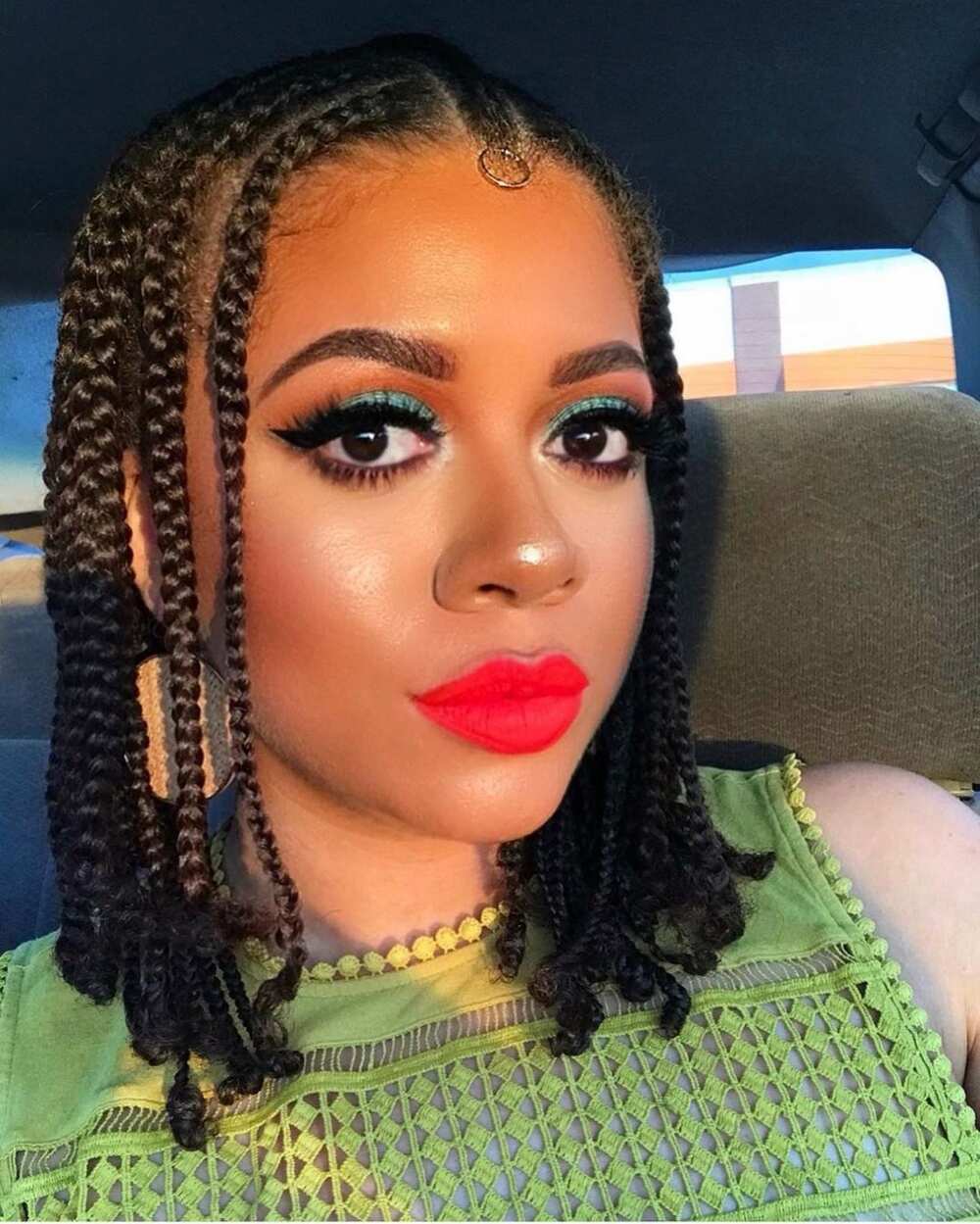 Latest female hairstyles in Nigeria: Braids
Braids are totally African hairstyles that have deep roots in the history of African hairstyles.
There are so many types of braids to do! Among them: Havana twist, micro and mini braids, box (janet) braids, French braiding, cornrows, fish and fishtail braids (yes, they are different types), Dutch braids, lace braids, yarn braids and many others.
Year by year they do not go out of fashion. They only change their form and some peculiarities, but be sure that braids are always universal hairstyle for women that will be fashionable in any season.
They look different depending on the length of the hair, its structure and type of weaving. You can weave two wide braids or make a hundred of small ones. It one of the African hairstyles that gives huge opportunities for imagination applying.
Stiff braids
One of the latest hair styles with braids is four long tight braids. It looks fashionable and coolly. You can use this latest hair style every day and for special occasions.
Posh bun
This is the latest latest hair style you definitely have to try. Chic and elegant – it is a great choice for any event and routine wearing.
Braid with the bun is the starting point for many latest female hairstyles in Nigeria. You can move the bun from the center to one of the sides of closer to the face.
You can create two buns for playful and coquettish look or take up all the hair and make a big elegant bun.
A ponytail made of braids is one the most popular variant among African hairstyles. Some girls go further and make a braid from… braids!
Short braids
Short braids have some special classy look. They do not demand much attention in caring: simple and super stylish at the same time. Just have a look at this young mod girl, who definitely knows about latest female hairstyles!
Locs braids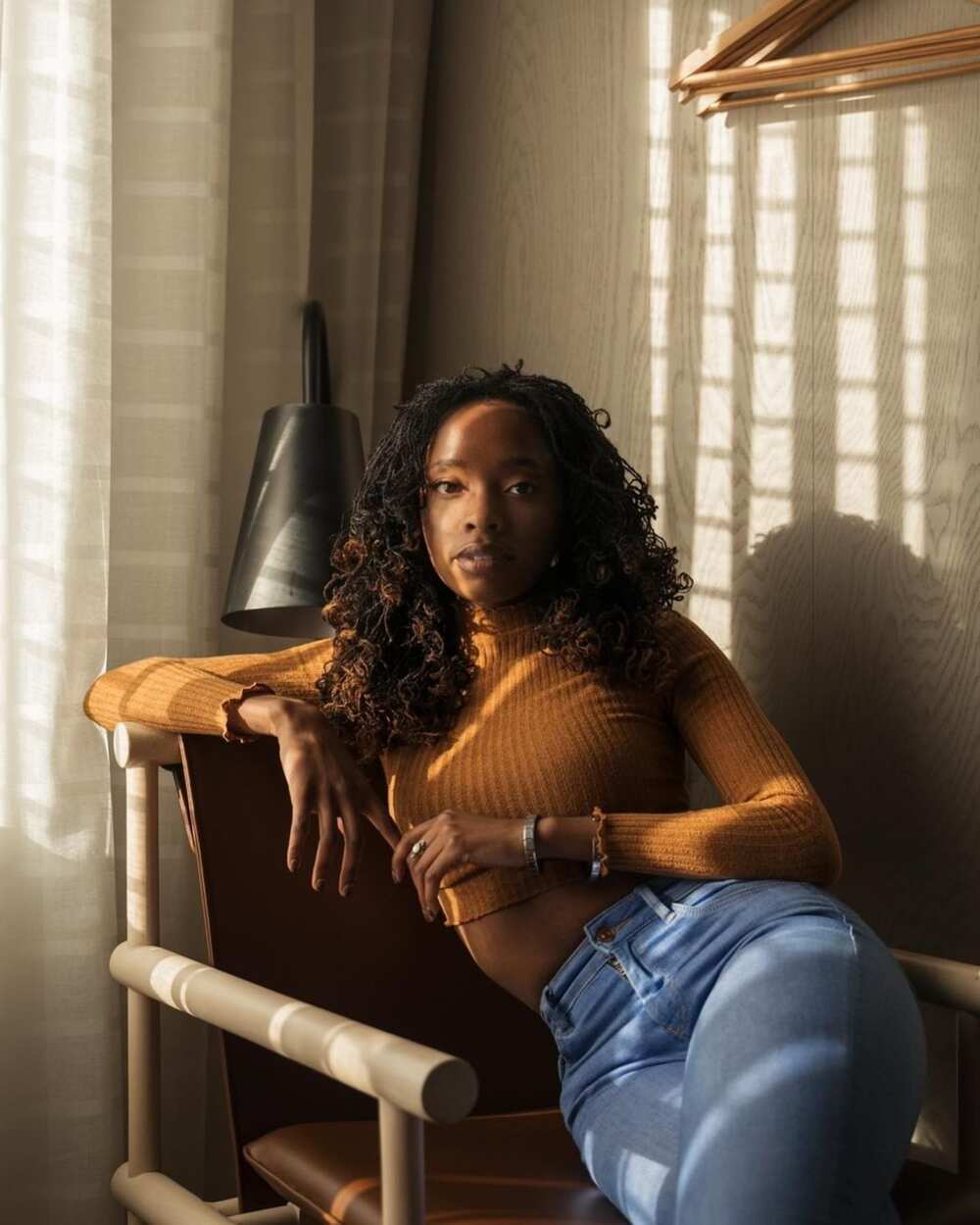 This latest hair style can be worn from a month for a whole year. Great economy, isn't it? It is made mostly with natural hair and is proven to be useful for hair growth.
This hair style takes much time to be created, but the effect is long-lasting.
Wool braids
Be it braided or wrapped into a yarn to resemble faux locs, this is one of the favorite latest female hairstyles in Nigeria. The stylists make use of Brazillian wool or Kneading wool which can have different colours.
It takes about 3 hours to create this hair style. It looks well for about one month and then you need to untwist them.
Puffy Curls
Afro style is also among latest Nigerian female hairstyles. Do not hesitate to create as much volume as you can.
Firstly, you have to pull your shortest curls forward to the forehead to pretend having bangs. Then rake and put some gel over your edges and underneath your hair before scooping your curls up to the crown of your head. Tying them off with a hair band.
Rolled and pinned Locs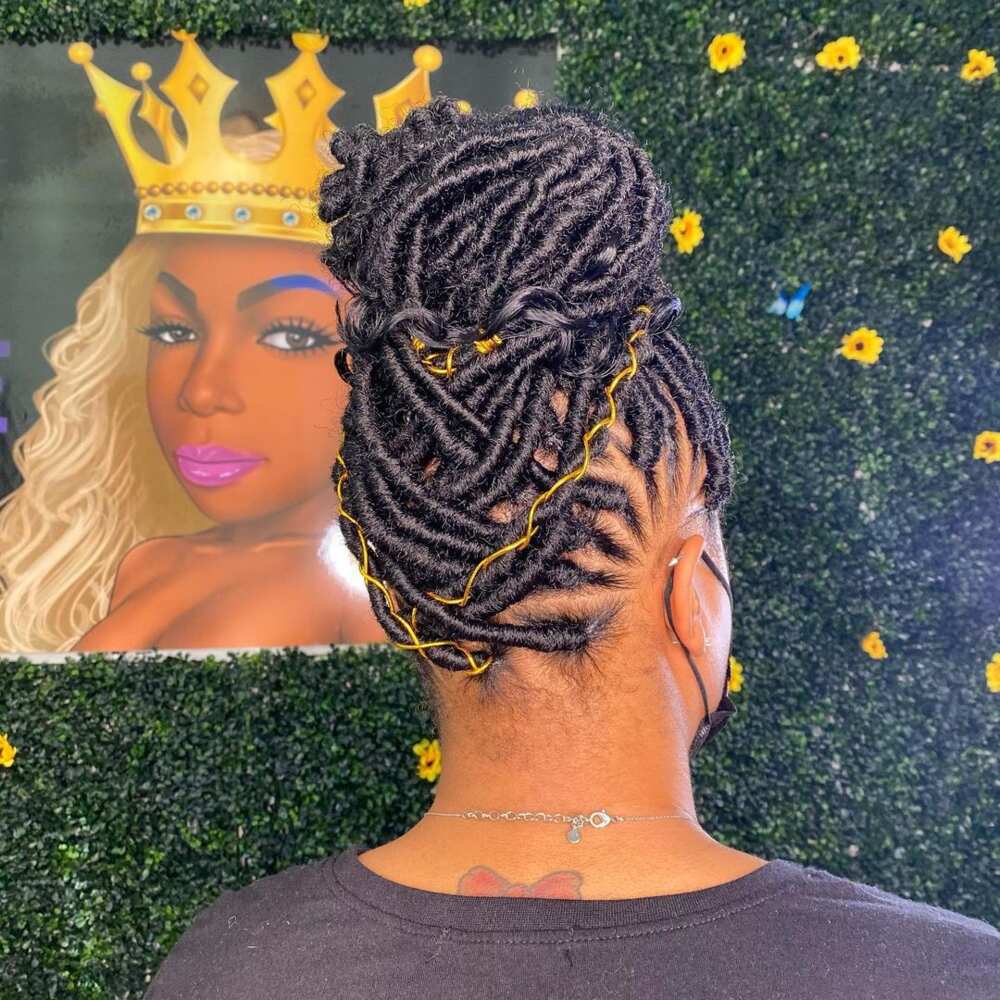 When the weather is very hot and stuffy and your thick locs are falling heavy down your back, this rolled updo will save the situation.
Just gather your hair in a ponytail and tie off the ends of your hair, but not tightly.
Then take the ends and scroll them up and over themselves. Roll and thrust your locs until you get the bottom of your hairline.
Pin the roll in place reliably, then add some hair decoration: bobby pin or hair ornament.
Chic Ponytail
You will always find ponytails on the list of latest female hairstyles. Depends on the manner of creating this style can be equally relevant at school, university, work and romantic date. It is cool for meeting with friends, to go to the party and even for doing sport. All these - are different kinds of ponytails!
Recipe for fashionable latest hair style: looped ponytail. To create this haistyle you need to scoop your hair into a high ponytail and tie with a gum. On the last twist of your hair tie, pull the hair only halfway through to form the loop. Clamp a bobby pin around the base of the whole loop—or, if your hair is too thick, just clamp it around half of the loop, and let the ends fall down.
Natural Afro look
Naturalness - is the feature that will never become outdated in fashion. Сarefree looks as if you just have waken up and brushed your hair, in fact, have a lot of ''backstage'' work.
Hair has to be perfectly clean. Choose the hair cosmetics that add volume. Put a bit of gel to the most disobedient strands. This fresh hairstyle which is perfect with natural make-up, will make you look younger.
Thread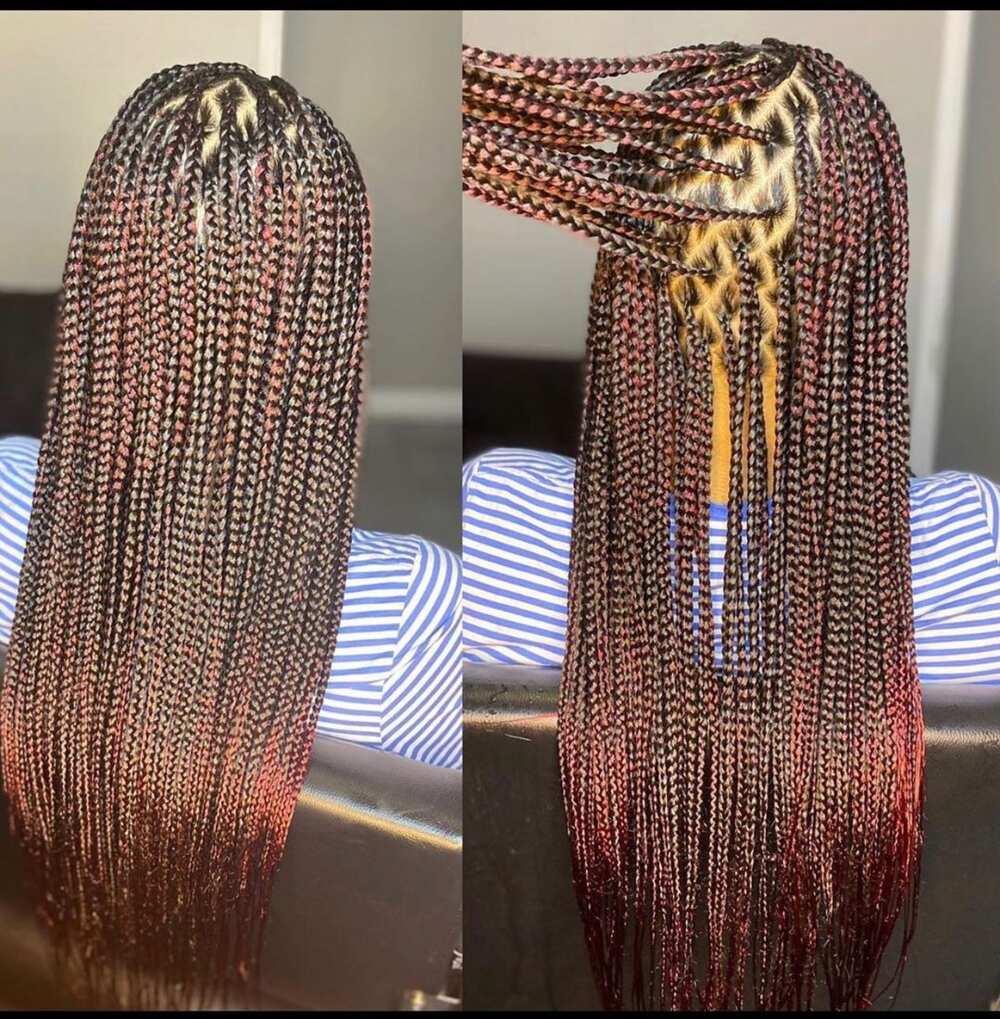 Before the emergence of faux locs, Nigerian women use 'made in China' threads to create their hairdo. Despite being stressful and very painful these African hairstyles were thought as an effective mean for faster hair growing.
Time passed by and people began to use wool - not as painful as using threads. Nowadays this style is among the latest female hairstyles in 2021.
This style will fit well for natural thick and curly hair as it softens the hair's hard texture. Depending on the hair length this style could be worn in any form you can imagine.
Light Waves
The same as braids become popular all over the world, there are some western hairstyles for women spread around the planet. Light romantic and tender waves look natural and feminine.
But this hairstyle only looks simple, in fact it demands a lot of efforts. This style can be made both of short and long hair.
Sometimes latest Nigerian female hairstyles with waves are made with the help of hair extensions. In general, African women like to use artificial hair, threads and wool to diversify their hair looks. With the help of different materials they can add color or lengths to their hair, to make forelock or fabulous curls.
Source: Legit.ng