7 places to visit in Ghana for honeymoon
Are you planning unforgettable honeymoon? Then look through these places to visit in Ghana. We strongly advise you to choose one of them. Any of these attractions will make your romantic pastime amazing and very classy.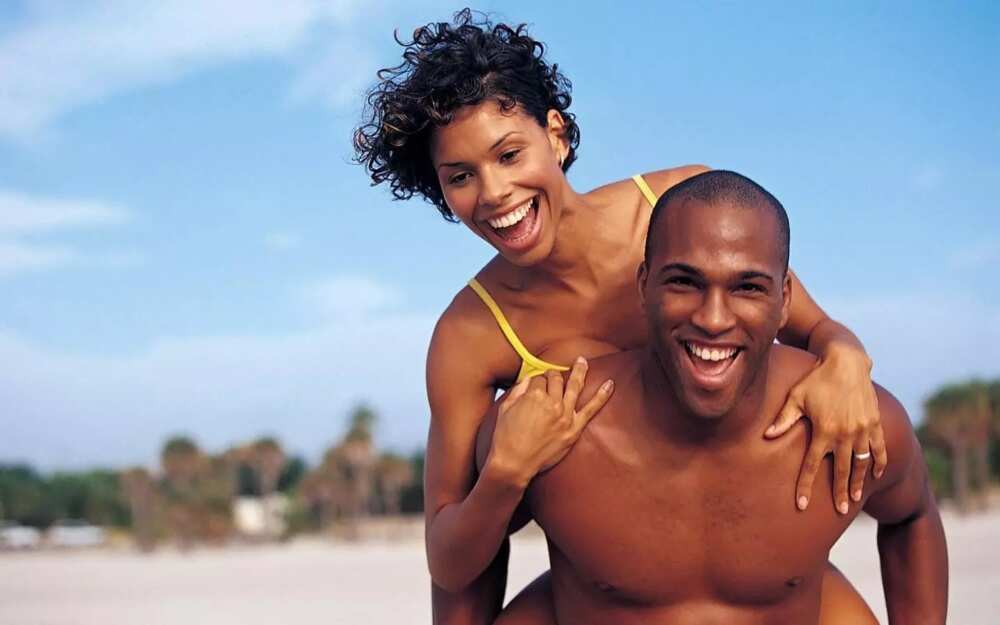 Honeymoon is the time when you can slip away from the madness and fuss of this world. Finally, you can seclude with that person who will share your joys and sorrows throughout life in a special place. Any honeymoon is meant to be unique, exciting and romantic. This is a great start in the life of two people. These memories should inspire you and strengthen your love.
Actually, the choice of interesting places in the world is huge. However, everyone wants to choose something special for their and get unforgettable memories. There are many beautiful places in Africa where you can go with your partner. However, we recommend you to pay attention to one of the most favorite place of all newlyweds over the world. So, what are the best places to visit in Ghana? Read on and enjoy these amazing romantic places.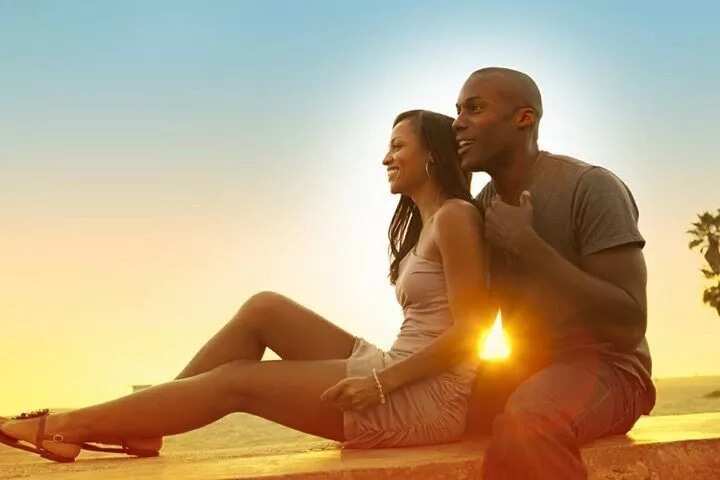 Nice places to visit in Ghana
Ghana is a country in West Africa, formerly known as the Gold Coast. Ghana has a lot of tourist attractions. It's perfect if you are not able to travel outside the country.
Zaina lodge
This is the first place in Ghana we would like to recommend to you. Zaina lodge is perfect for all the lovers of safari. If you want to visit this amazing place, you need to go to Northern Ghana. You can find it at Mole National Park. It overlooks the beautiful and great savannah and also two vivacious waterholes.
Here you can meet many different animals and it's also possible to take a vehicle and to look at the tourist attractions in Ghana. If you are the admirers of hikes, you can just walk around this place. It's better to engage some guide who perfectly knows this place. There is also classy pool that is one of the most favorite places of all tourists including married people. Visit also outdoor bar or restaurant and order the best African delicacies and drinks. Here you enjoy with the exciting places to visit in Ghana.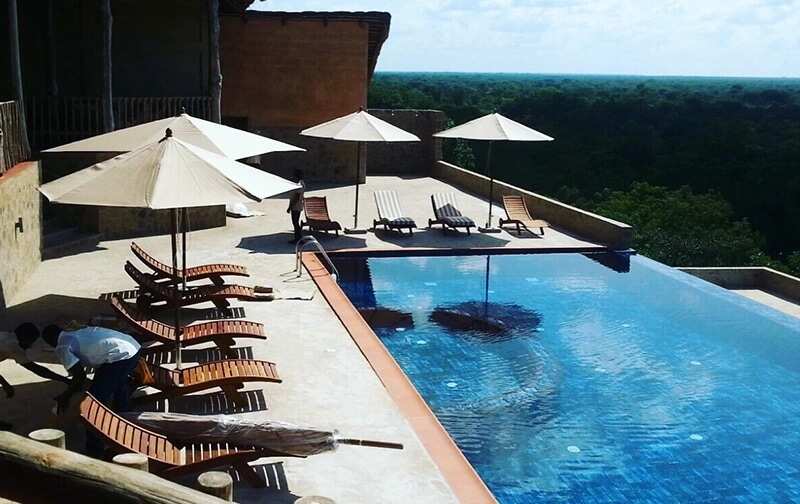 Coconut Grove Beach Resort Hotel
This is the second exciting place to visit in Ghana. This complex provides the best entertainments for two people to relax. This is located in the Central Region of Ghana. Coconut grove is that place where you can spend your romantic time like in the movies. The Beach Resort will give you different services to your liking.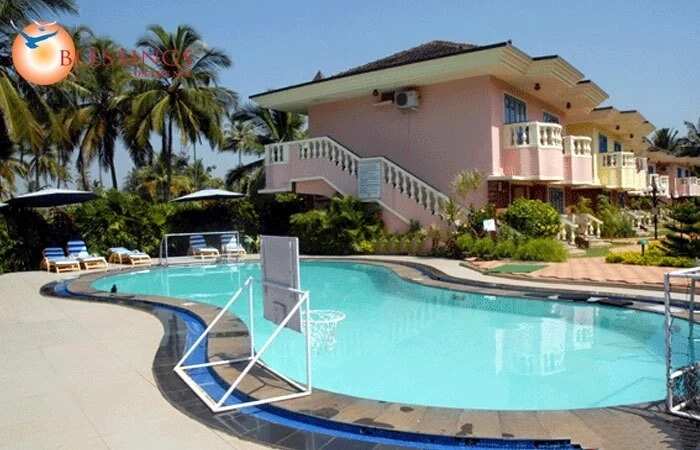 To spend nice time in the evening, visit bars and restaurants located close to this hotel. They also offer different types of games including golf course. Maybe you want something more extreme? Then ask them to show you pond with crocodiles. This place will definitely make your honeymoon special.
Elmina Bay Resort
The next tourist attraction in Ghana is Elmina Bay Resort. As you understand by its name, this place is also located in Elmina. We recommend that you to visit this perfect romantic place for your honeymoon. Now you will understand why. They offer a lot of nice and luxury services such as:
amazing swimming pool
good Beach-Side Bar
table tennis and volleyball
sea-view balcony
air conditioners
En-suite bathrooms and many other nice services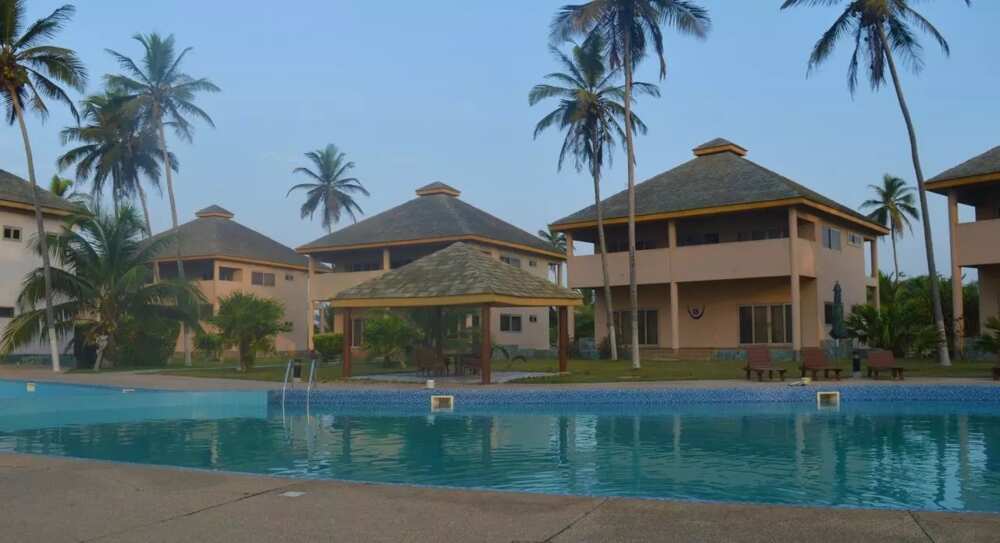 READ ALSO: Marriage certificate in Nigeria: registration and cost
Busua Beach Resort
This is the next place in our list of nice places to visit in Ghana. Its location is in Busua Township. This hotel is favorite not only for two lovers but also for a whole family. It seems that this place is not much different from many others. However, here you get a secluded environment with your soulmate and enjoy all the delights of African nature.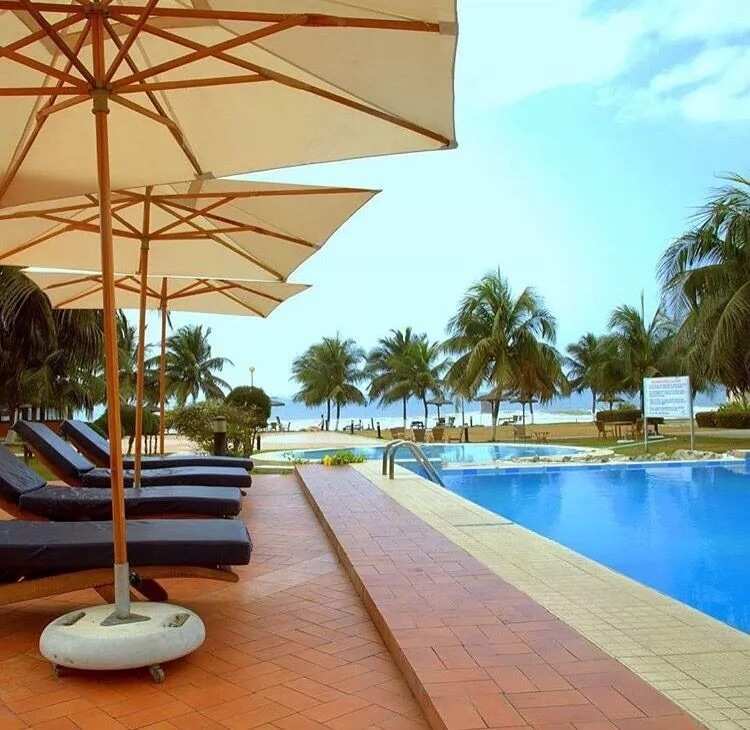 The Royal Senchi
This is four-star resort located in Ghana, Akosombo. It's also near Atimpoku. There all facilities for different tourists. It has a beautiful complex right next to the Volta River. Here you can order a lot of services, for example, boat cruise. Many vacationists also order professional massages.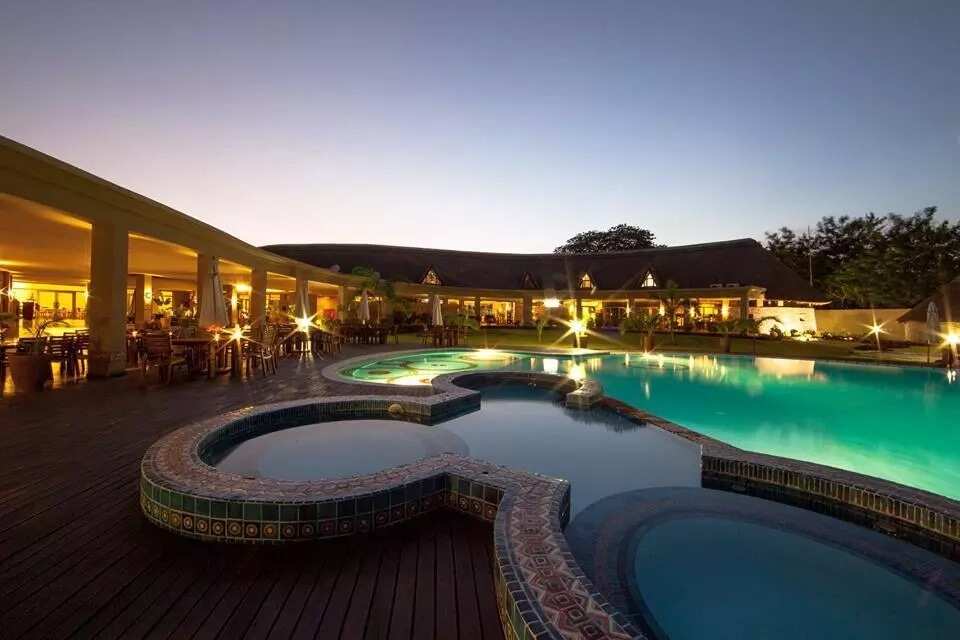 Some tourists note the distance between the hotel and the airport, but this insignificant disadvantage is nothing in comparison with all its benefits. Perfect and super modern pool, beautiful nature, high-quality service, free WiFi and parking, air conditioners and many other things. Anyway, visit it and see for yourself.
Holy Trinity Spa and Health Farm
Many of newlyweds are very satisfied with this place. Young people and those who are older can find the best things for their pastime. If you want to visit it, you need to go to Sogakope in the Volta Region. This is a place where people can get the services in relaxation. They offer rejuvenation procedures, such as massages, spa, sport activities etc. There are also some events and measures that help to revive married couples.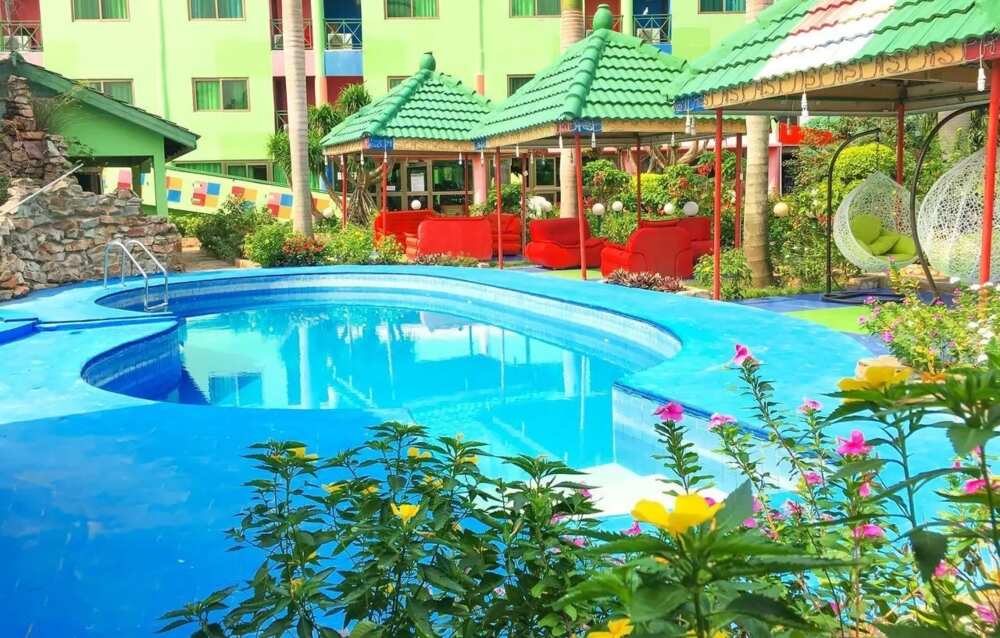 Visit this amazing place and get horse riding, complete and healthy breakfasts, Volta lake cruises, different games. Here you can feed different animals just from your hand. This is a perfect place for anyone who like to spend time outdoors.
Aqua Safari
Finally, this is the last nice place on our list of romantic places in Ghana. If you visit Aqua Safari in Ghana, you will get peaceful and calm rest. To get over there, you just need to go to Big Ada. This resort will give the best outdoor relaxation. Guides offer lake cruises and walking. Here you can also visit restaurants and bars to have romantic dinner. Aqua Safari offers free WiFi and parking, breakfast included, air conditioners, sea facing rooms, luxury swimming pools and so on. Visit this place with your soulmate to have unforgettable time.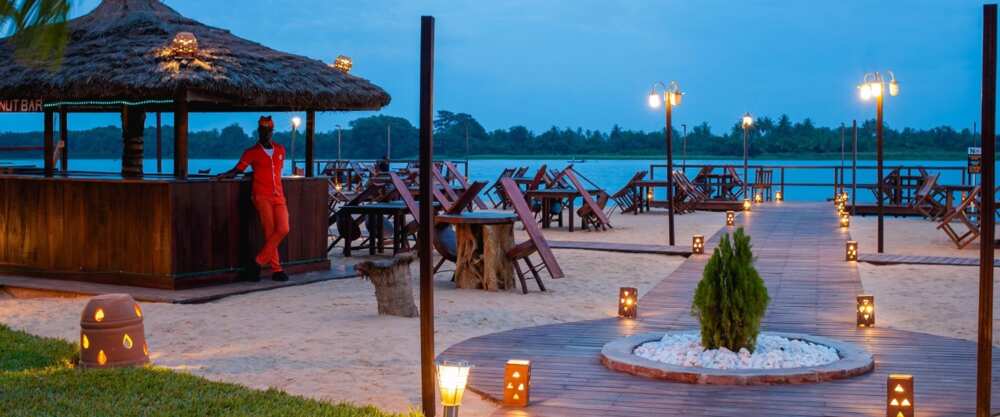 Honeymoon is the most joyful time for newly married couples. Most couples think about this event and the place to visit in advance. We think that these seven places in Ghana are perfect for anyone. They are good for both romantic and passionate spouses.
READ ALSO: Fun places in Victoria Island Lagos
Source: Legit.ng