Ward congress: Kwara APC hails members for peaceful conducts
- The All Progressives Congress (APC) in Kwara state was hitch free
- This has made the leadership of the party in the state happy
- The Kwara state chapter of the APC is growing in harmony while the same cannot be said of so many other states
The APC in Kwara state has congratulated the newly-elected party executive members in the 193 wards of the state.
In a statement sent to Legit.ng by the party's publicity secretary, Alhaji Sulyman Buhari, the party urged the new party officials to immediate settle down and face the onerous task of mobilising voters for the 2019 general elections.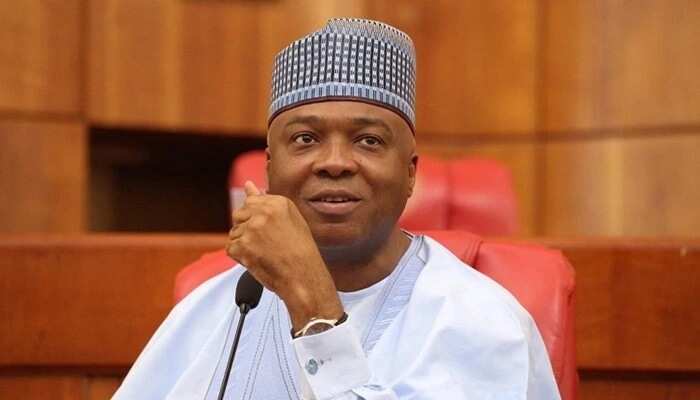 READ ALSO: One killed as irate youths vandalise APC secretariat in Rivers
Part of the statement read: "Today, democracy was celebrated across the 193 wards of Kwara state. The leadership of APC in Kwara state is satisfied with the fact that Kwara APC remains a benchmark for inclusive and participatory democracy in Nigeria.
"Before the ward congress, we assured party members of level playing ground. We strictly adhered to the assurance and also ensured the entire process was fair and credible."
The party commended all its members in the state for the impressive turn out and their peaceful conducts before, during and after the ward congress.
The party also acknowledged "the commendable roles played by all security agencies in Kwara state to maintain peace and orderliness before, during and after the ward congress."
The statement further noted that "Kwara APC remains united and formidable under the leadership and guidance of the Senate President of the Federal Republic of Nigeria, Dr. Abubakar Bukola Saraki, CON," adding that "the contributions of our leader towards the success of the ward congresses cannot be quantified. We shall continue to stand by our leader through thick and thin."
While the APC in Kwara state is in celebratory mood, the same cannot be said for the party in Enugu state.
On Saturday, May 5, thugs snatched the materials meant for the congress of the party in the state.
PAY ATTENTION: Get more videos on Legit.ng TV
According to a party source who chose to remain anonymous, the incident was masterminded by the zonal vice chairman of the party, Emma Eneukwu.
Eneukwu has been accused of sabotaging the popular will of party members by imposing chieftains loyal to him. Also, other party faithful have been allegedly prevented from obtaining forms for any of the positions available for contest.
Nigeria is practicing Oligarchy (Nigerian Street Interview) on Legit.ng TV
Source: Legit.ng