Basic features of culture in Nigeria
Nigerian culture is a connection of different ethnic groups and cultures. More than 500 languages which consist of more than 1000 dialects are spoken in Nigeria. It's a real miracle how so different people live under the idea of one nation and even one civilization. Let's take a look at the basic features of culture in Nigeria.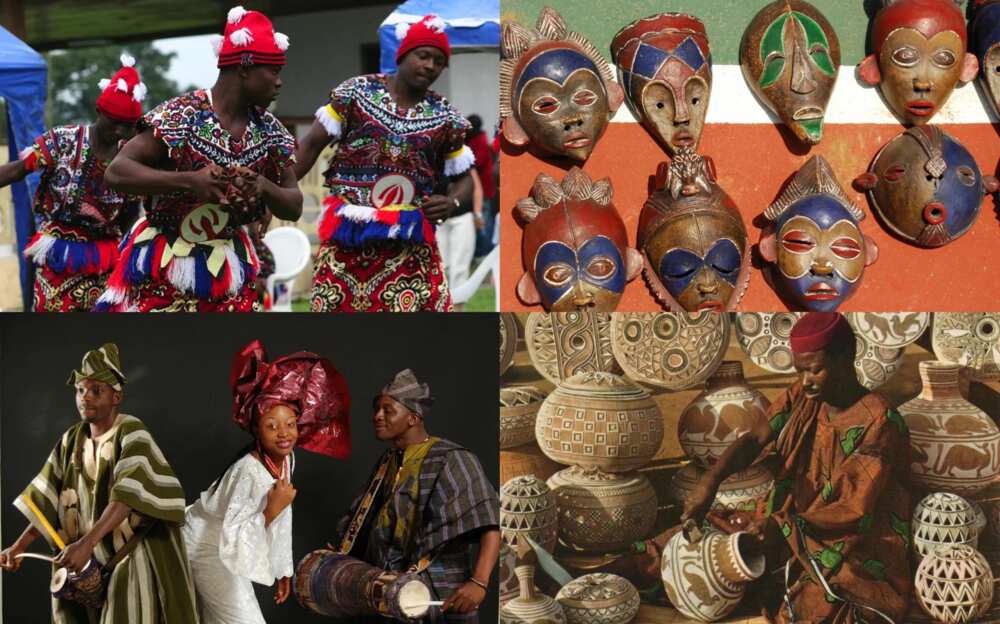 Nigerian People Overview
The six largest ethnic groups create the very basis of the Nigerian nation. These groups are the Fulani and Hausa (North), the Igbo (South-East), Yoruba (South-West), Ijaw and Efik-Ibibio (South), Edo (situated between Igboland and Yorubaland). The last group is also followed by Efik/Annang/Ibibio people.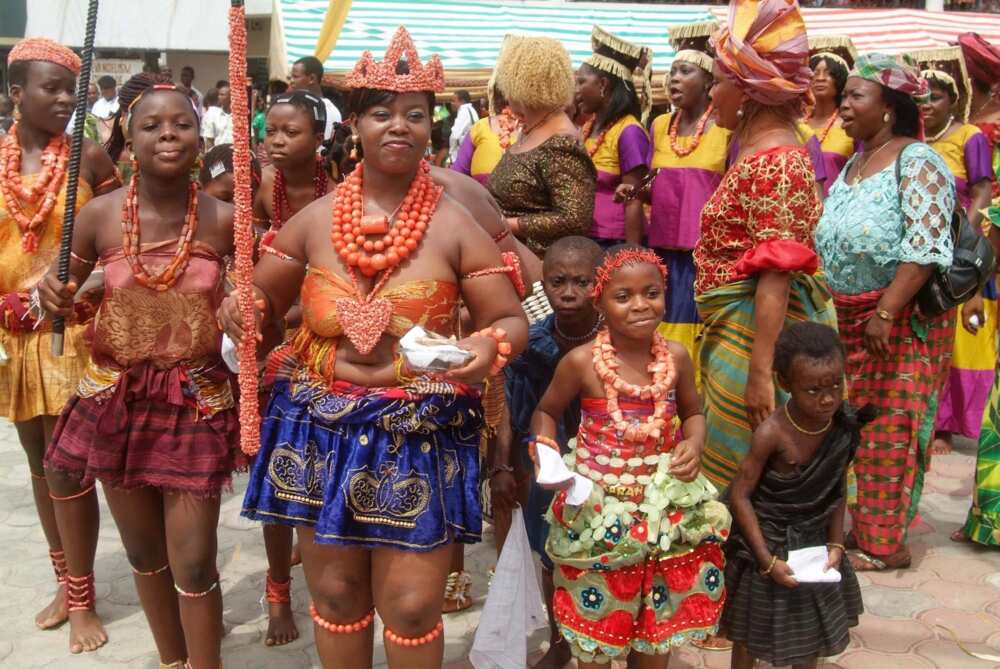 READ ALSO: Which state has the highest local government in Nigeria
Nigeria's other ethnic groups are sometimes called minorities. They are found through all the country, but most of them are situated in the middle belt. The Nomadic tribes of Fulani can be traditionally found throughout all West and Central Africa. The Hausa and Fulani Tribes are mostly found to be Muslims, while the majority of Igbo Tribe are Christians.
National Pride of Nigeria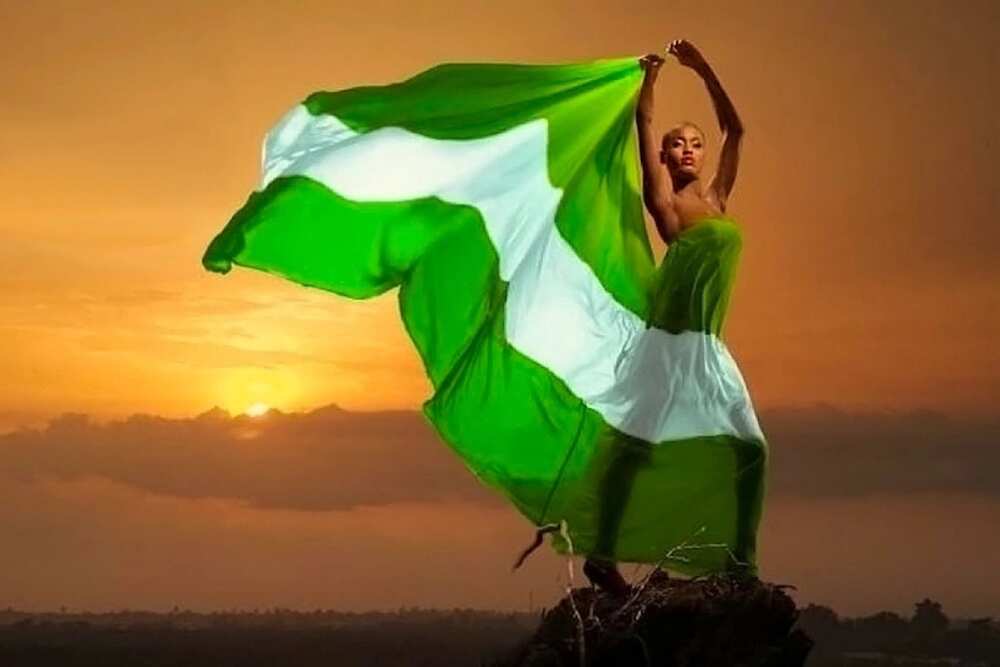 Nigeria is considered to be one of the superpowers in Africa. Most of Nigerians are very proud of their nation for this fact. Nigeria has the largest population in whole Africa. It's also the sixth largest oil producing country with a large number of different natural resources. You can also find many expressions that describes Nigeria's position in Africa, one of the popular ones is: "When Nigeria sneezes, the rest of Africa catches a cold."
Hierarchy in Nigeria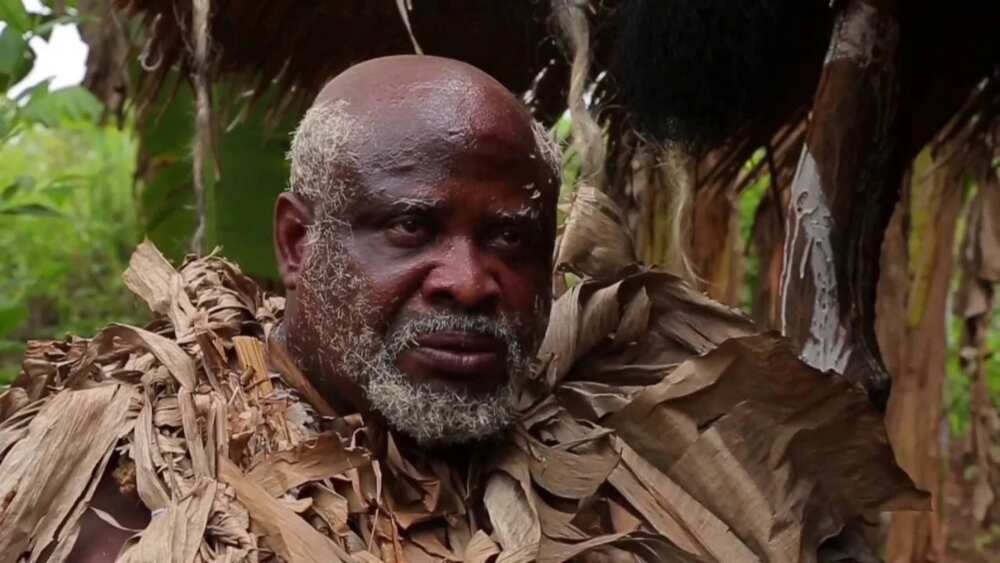 One of the main features of culture in Nigeria is its hierarchical system. Age and position always demand great respect. Age is believed to be the main wisdom of the nation. Therefore, old people are always granted respect. In return, most senior citizens have the responsibility to make various decisions on behalf of ethnic groups.
Nigerian Literature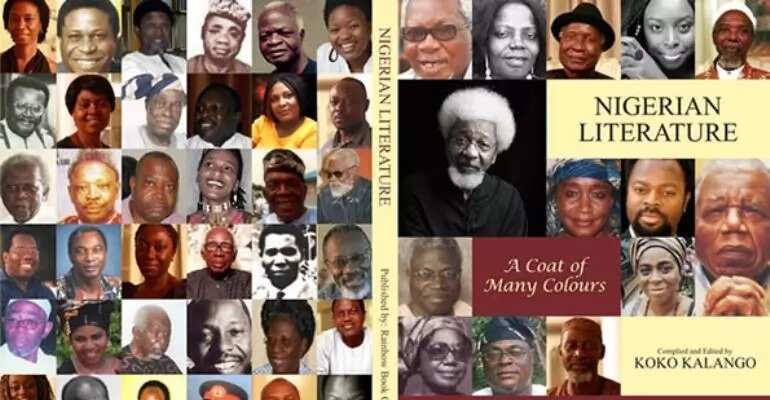 Nigeria is famous for its colorful literature written in different Nigerian languages, Hausa, Yoruba, Urhobo, Igbo, English, etc. Nigerian authors have won various international prizes and awards for their work, including the Nobel Prize in Literature.
The most famous books of Nigerian literature include Things Fall Apart written by Chinua Achebe. It's one of the most important books of African literature. More than eight million copies of this book are sold worldwide, it has also been translated into more than 50 languages, which makes the author of the book one of the most translated authors in Africa.
Nigerian author and Noble laureate Wole Soyinka is one of the greatest authors not only in Africa but the whole world. He is also the first black African to win the Noble Prize in Literature.
Nollywood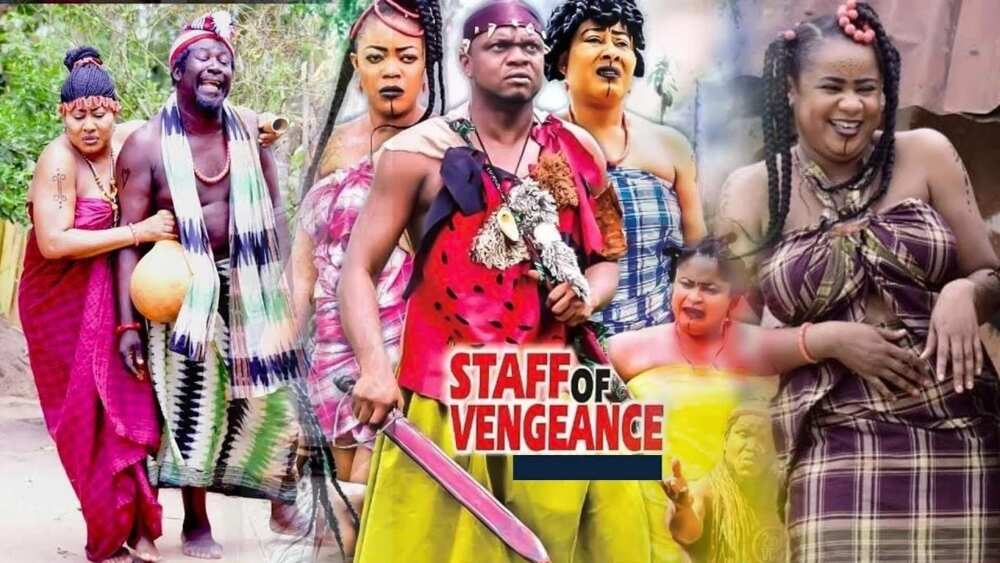 It's another cultural phenomenon that is known in the whole Africa. Since the late 80s, the Nigerian movie industry has become a fast-growing cultural force of all Africa. Almost 90% of movies from Africa come from Nollywood. The greatest influence of this sector of culture was made by the West. However film production in Nigeria began many decades before the 90's
Nigerian sports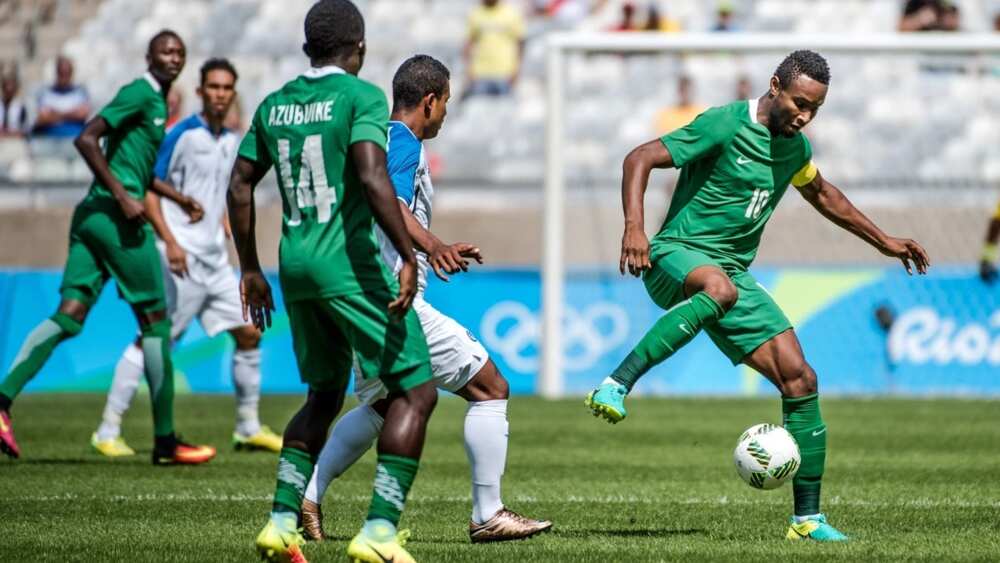 If you are a supporter of English football clubs, like Chelsea, Liverpool, Arsenal and Manchester United, then you might know that a lot of famous Nigerian footballers play in these teams. Football in Nigeria is one of the most favorite sports. According to FIFA, Nigeria holds the 22nd position in national football teams ratings.
Nigerian food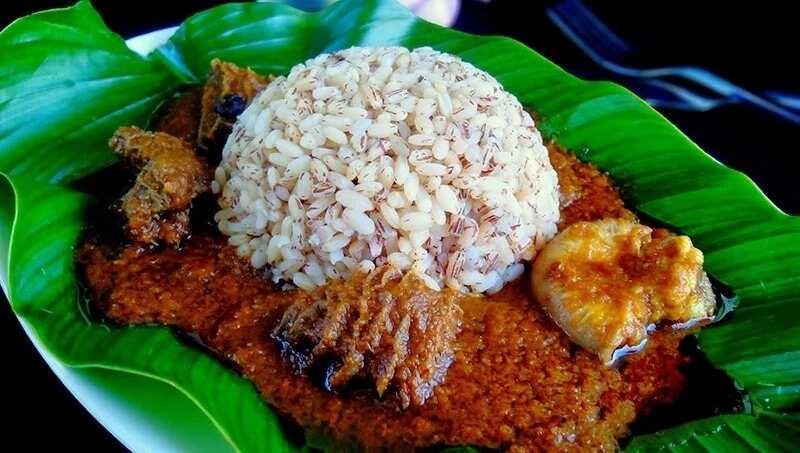 Nigerian food is something that you need to try at least once in your life. It's often combined with traditional African carbohydrates, like cassava and yam. Maize is another crop which is commonly used in Nigeria for various dishes.
Nigerians also love to cook dishes like, Coconut rice, Tuwo Masara, Akara, Moin Moin, Ekuru, Okpa, Ewa Aganyin, Gbegiri, Tuwo shinkafa, Nkwobi, Balangu, Kilishi, Tsire, Suya, Banga Soup, Miyan Kuka, Afang, Maafe and so on. Nigeria is a very big country and cuisine in different states can vary a lot.
Nigerian music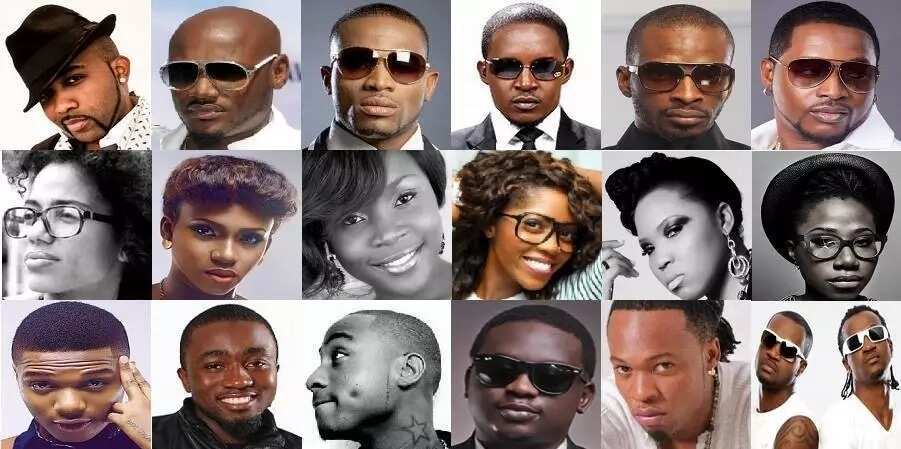 The music of Nigeria includes a lot of different genres of music from folk songs to popular music which is known worldwide. Styles of folk music can vary differently depending on the ethnic group in the country. Each group may present their own technique of presenting the music.
Fela Kuti is one of the most known icons of Nigerian music. He was also a social activist who fought for the democratic freedoms and freedom of speech. Traditional music instruments of Nigerians include Gongon drums, Kora and Kakki. Music in Nigeria has always been a part of various masquerades and festivals across the country.
Nigerian clothing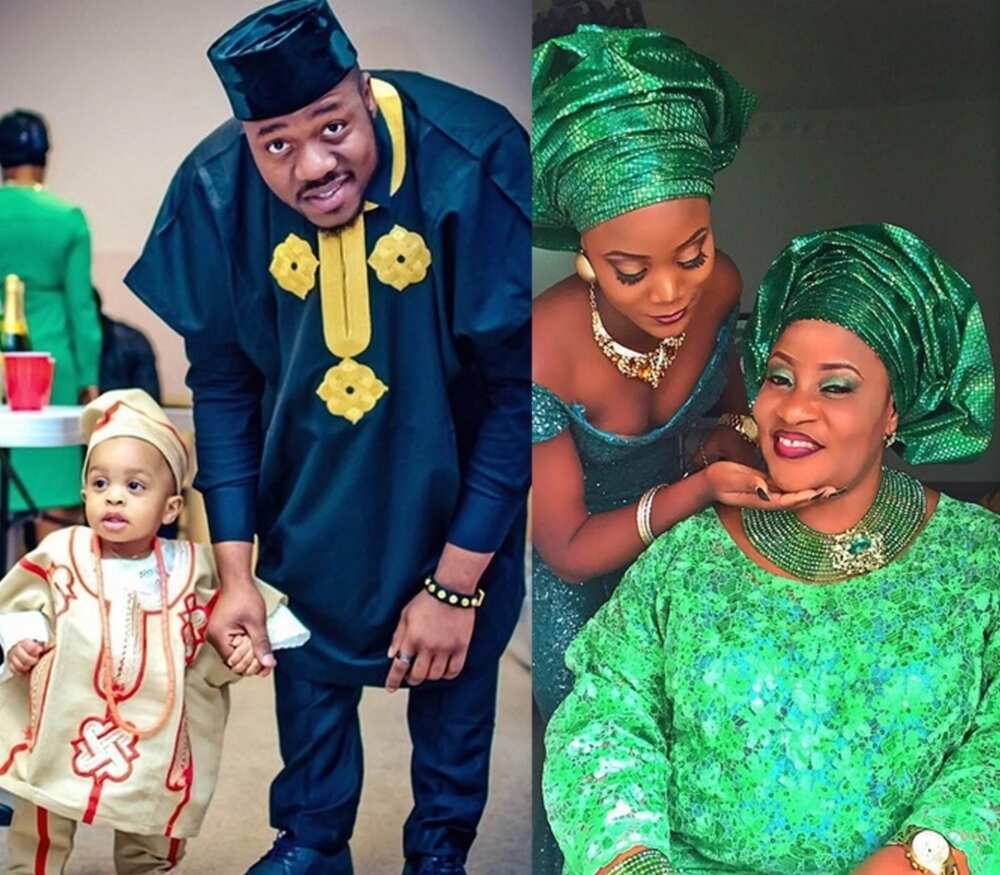 Clothing is also one of the most important features of culture in Nigeria. Women usually wear traditional long flowing in Ankara styles, but western types of dresses are also welcome. People in urban regions of the country prefer to dress in western and traditional style.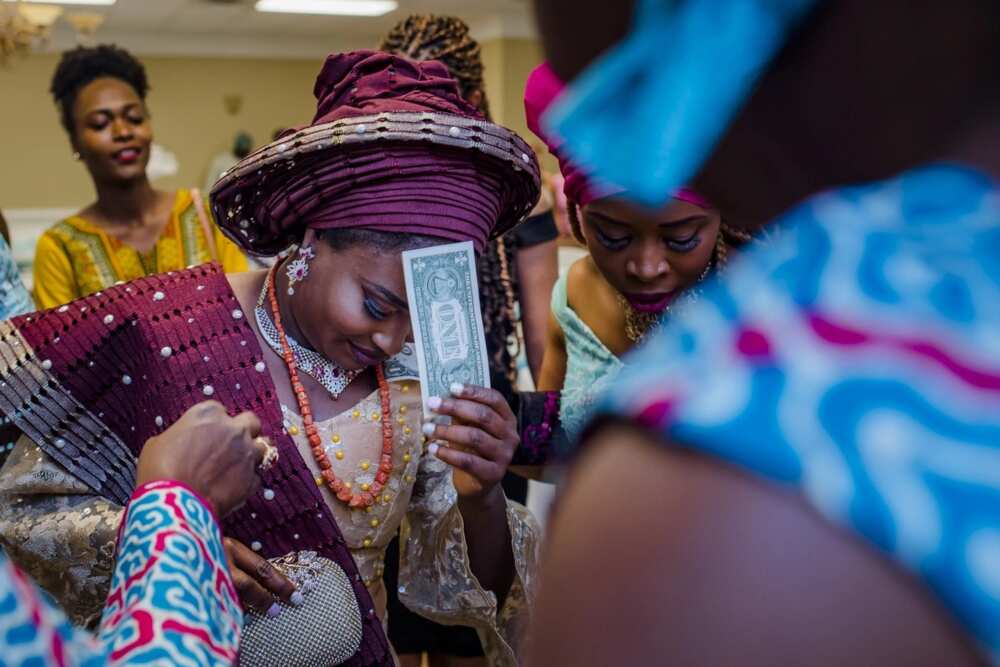 Nigeria is one of the biggest countries in the world with the largest population in Africa. This country has influenced the overall culture of Africa in many ways. The unique consistency of more than 500 tribes provide the exquisite features of culture in Nigeria which can't be seen in any other nation.
Nigerian music and movies are well-known not only in Nigeria but the whole world. Nigerian authors are praised for their great investment in world literature. Moreover, Nigeria is a country of carnivals, festivals, and masquerades which are often accompanied by traditional folk music. Frankly, Nigeria is a beautiful country with a lot of cultural events that everyone should visit.
READ ALSO: First private university in Nigeria and its story
Source: Legit.ng