Native wears for guys are always trendy in Nigeria. Remember: you never have a second chance to make the first impression. It concerns your clothes as well. Browse through to look great at any occasion.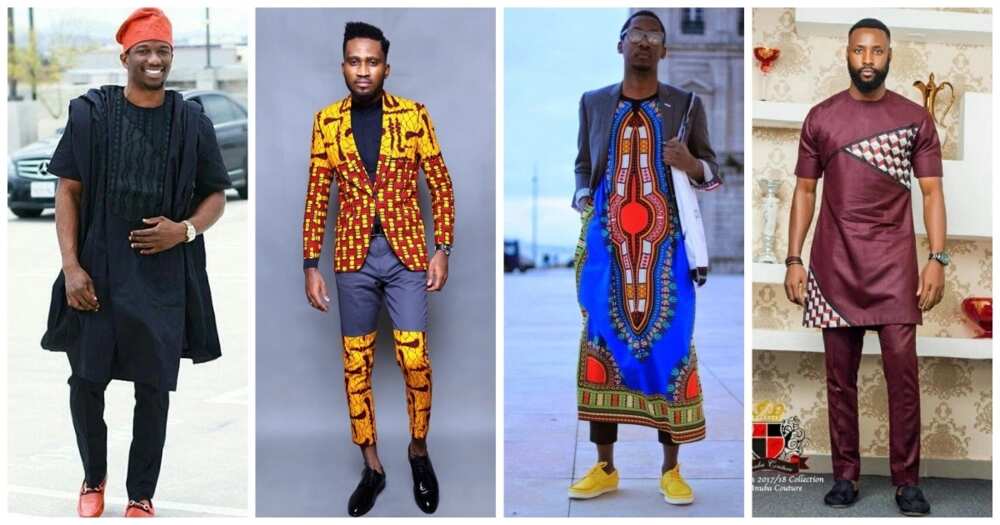 Introduction to Nigerian men's traditional fashion styles and tips
Preparation for an upcoming occasion is troublesome. Lots of question arise, and the first one is "What will I wear?". Let's start with a simple rule. Your clothes should be made of good quality material. Otherwise, you'll end up at the party being sweaty and irritated.
As a rule, guinea, ankara, linen, lace and trouser are perfect for male Nigerian outfits. Latest native styles for guys are all made of the materials mentioned earlier. Another essential rule to look smart is a good tailor. No matter how much your fabric cost, it will never be impressive if not well tailored. Search for an experienced one and avoid cheats. Therefore, good quality fabric and skillful tailor create your perfect look.
READ ALSO: Agbada styles for gentlemen and ladies to rock in 2018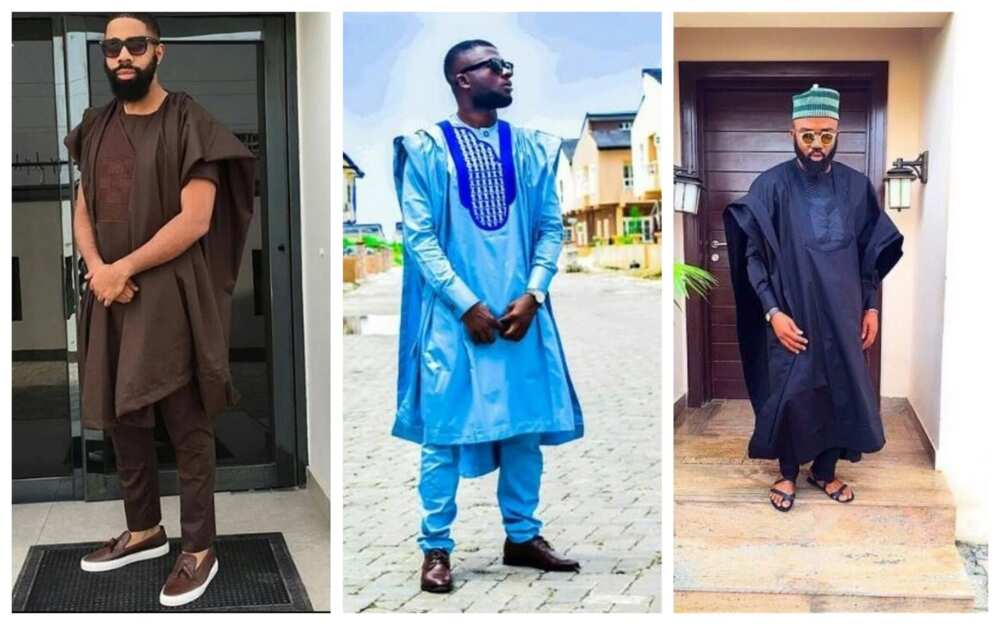 Agbada styles mixed with western trousers
It is hard to imagine Nigerian native styles for men without agbada. In recent years, agbada style has been influenced by other cultures. Thus, it is fashionable to combine it with western trousers, caps or shoes.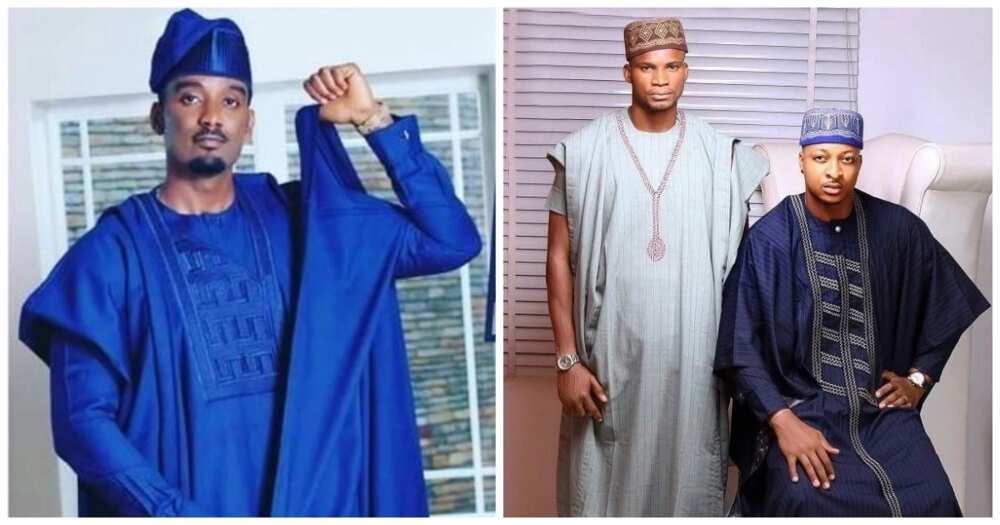 Loose sleeves are comfortable and trendy at the same time. It is a nice choice for a party or wedding ceremony. The selection of agbada style clothes is wide, mainly it concerns colors and length. Young guys prefer shorter lenght to longer ones. Longer sleeves are popular among older men.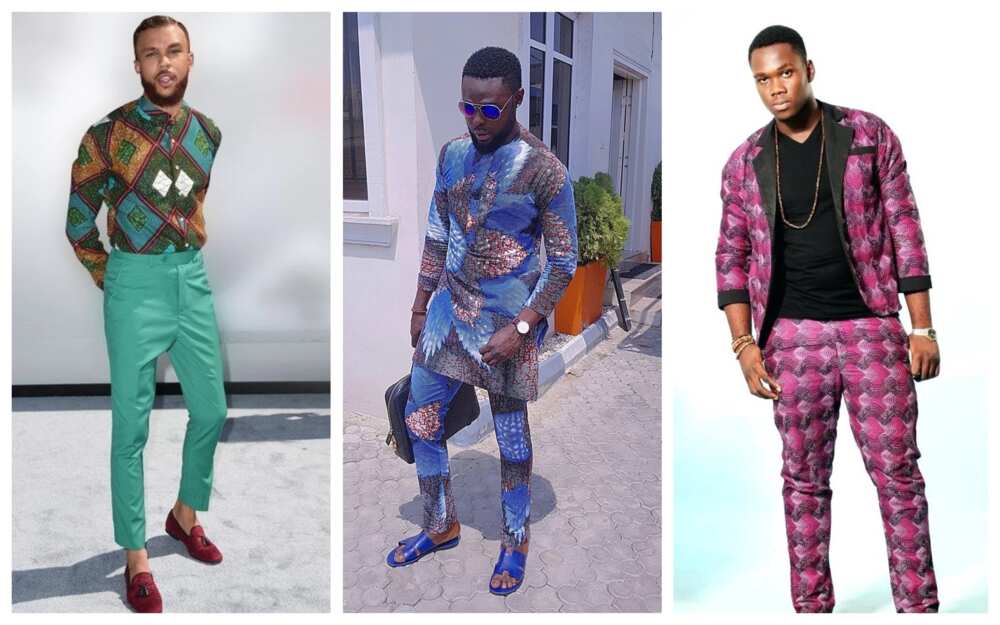 Ankara styles for men
Ankara is a colorful fabric of pure cotton with eye-catching prints on it. For many fashion-followers, ankara is an embodiment of native styles because of tribal-like motifs. It will be a right choice for any event, especially for family occasions.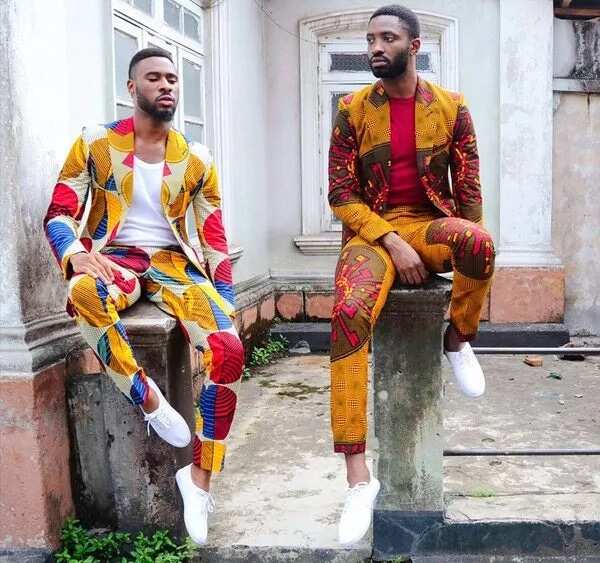 Ankara style offers a great variety of suits, shirts, trousers, and ties. The choice of colors and patterns is huge. Combine your suit with one tone shoes to look impeccable.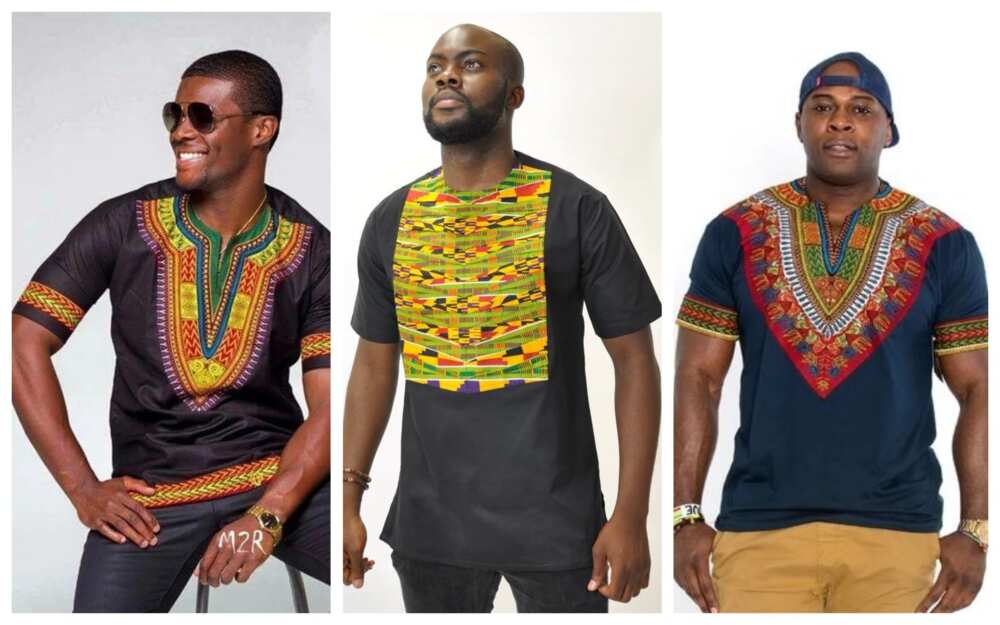 Danshiki styles for stylish guys
Danshiki is making a comeback not even realizing how far it will spread. This year, it is popular with men as well. A loose-fitting pullover with embroidered cuffs and neckline attract more and more guys daily. The sleeveless tunic truly reflects native styles for men in Nigeria. Those thinking "it is for the old only" are wrong. Nowadays, danshiki is fashionable as never before.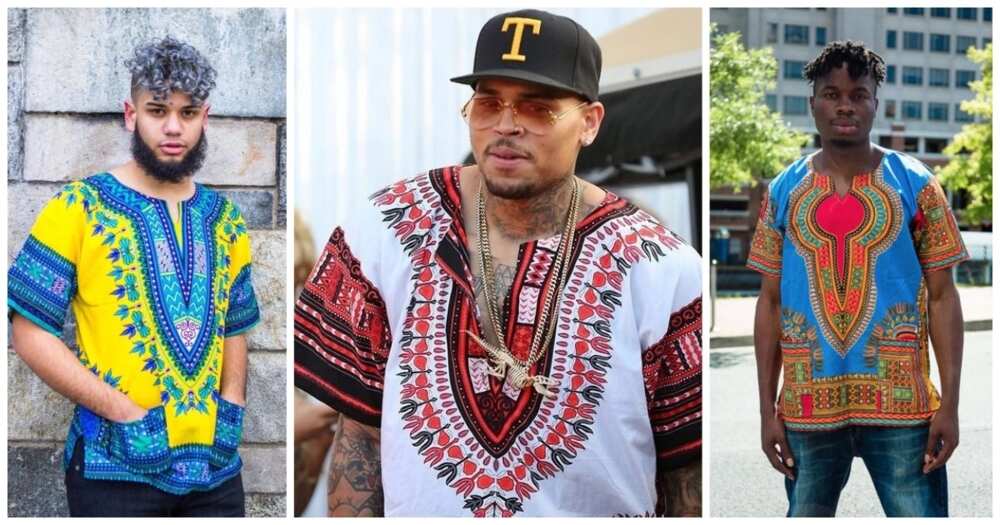 You will look cool at parties or during an ordinary day. Choose a pattern you like and wear a danshiki shirt with any trousers. Add a nice cap to your style and put male accessories on your wrist..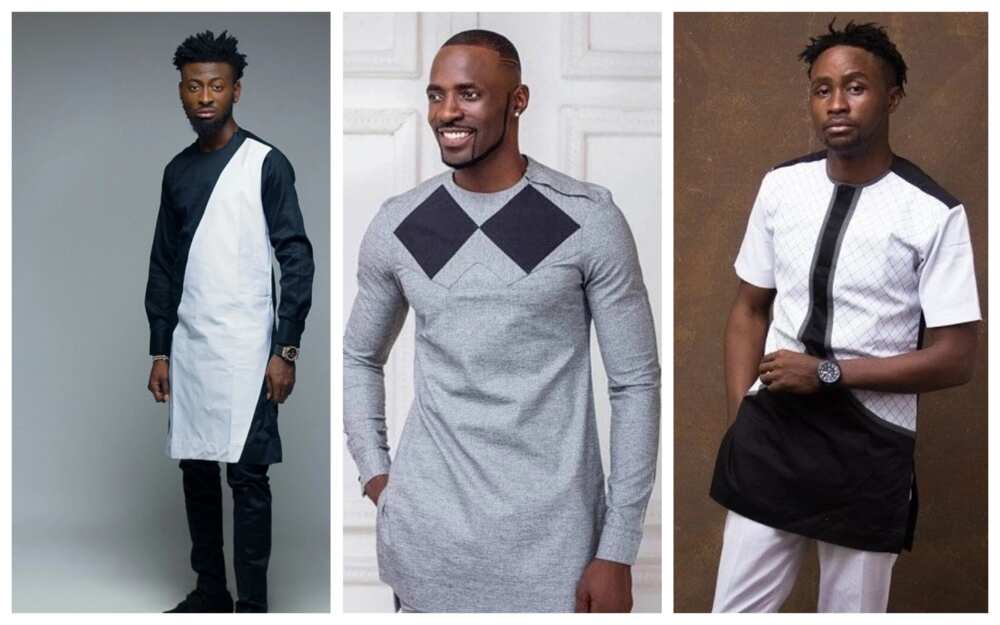 Senator styles
It is the youngest native wear among all. It became famous in 2000 thanks to Senator Anyim Pius Anyim. The cstyle is made of trouser material with petty trifles peculiar to the senator style. They mainly concern a thin line on the chest. It can be placed in different directions: upwards, downwards or in the middle. Another cool modification is a button at the end of the line. Senator style is considered to be a formal one. That is why you will look appropriate at a meeting or conference dressed like that.
Now you see how native male styles are perfectly combined with latest fashion tendencies. You can choose an option for any occasion and look really stylish.
READ ALSO: Meet Afro-fashion "magician" who makes dresses in minutes