Attitude quotes for Facebook status
Attitude quotes used for Facebook or WhatsApp statuses are a great thing. If you are searching for good words to say what you want to say, these quotes are going to help you a lot. Check out this selection of lovely and witty attitude sayings.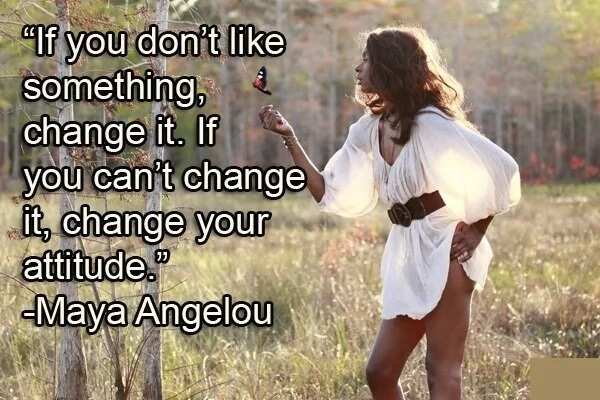 What are the best Facebook attitude statuses?
The best one for your page is the one that conveys your thought to the fullest and the one that is laconic and bright at the same time. You don't need long texts, you need something really witty and even humorous, which will make people think about the depth of this saying.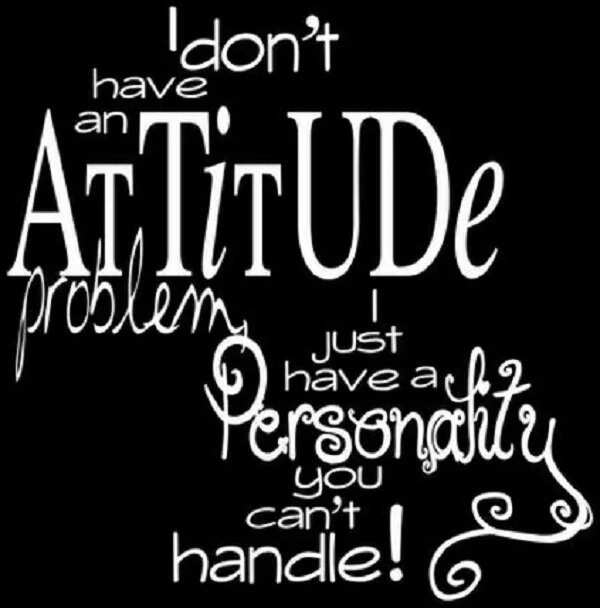 READ ALSO: Best birthday wishes for oneself
Below, you will find a selection of attitude sayings meant for Facebook, WhatsApp, Instagram, or any other social network where you have an account. They are smart and meaningful and convey plenty of emotions. This is what a good quote should be. Check these short attitude quotes for Facebook out and use them as you like.
Fabulous WhatsApp and Facebook quotes with attitude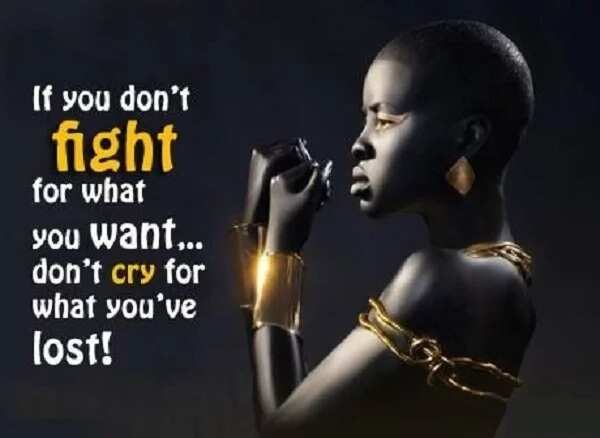 If people like me, it's great. If they don't, it's great. I like myself. It's the only thing that matters.
I have lived up to a point when I don't try to impress some people. If they like the true me, that's great, if they don't, well, they lose a lot.
I would like to thank everybody who has ever told me I can't. You have made me prove I can.
Don't even try to compare me to any of your next girls. There's no second one like me and that's it.
I'm not mad. I just have a quick negative reaction to the stupid people.
You love me, so that's great. You hate me, so that's even better. Don't like my face – don't look at me. Think that you can judge me – remember, you have no idea who I am.
I'm not better than others, I'm just doing my best to be myself. I've done something I'm not proud of in my past but I'm proud of what I'm doing today. Love me the way I am, otherwise, you will see me go away from you.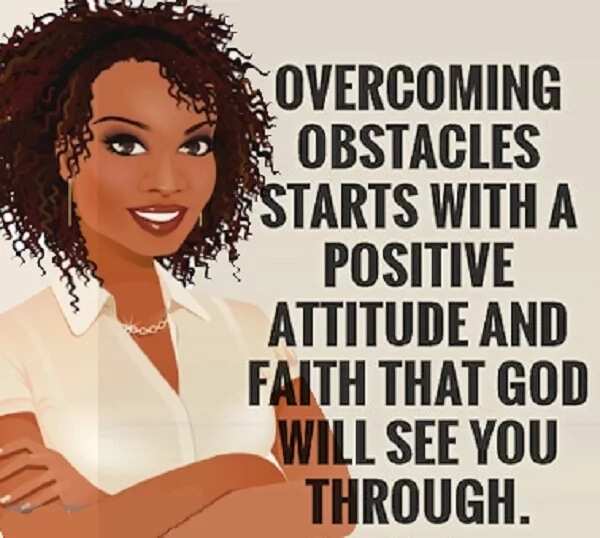 I will shine. I will be a star. Haters gonna hate.
A negative attitude brings negative results. Live positive.
Don't try to change me and make me be what I am not. You either take me or leave me.
I don't care about what people think of me. It's in their heads, not mine.
Your own negative attitude is the reason why you don't succeed. Don't block your own love, happiness, and blessing.
What I say is my word. What you hear is your understanding.
I'm always keeping my face up towards the sun to see no shadows ever.
Don't care what people say or think of me… unless they say I am gorgeous. In this case, I say, go on guys, you're right!
I am your mirror. You're good with me – I'm an angel with you. You're mean to me – I'm a hell for you.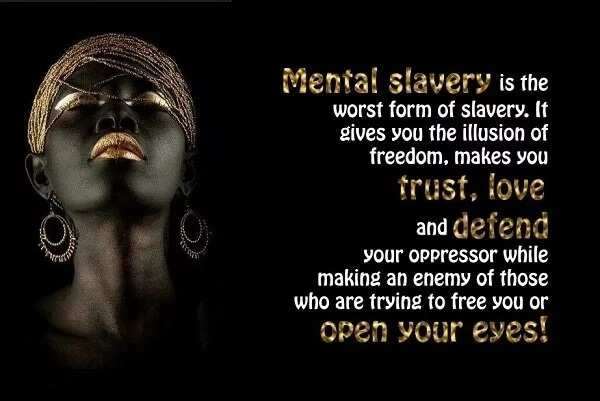 If you're into playing games with me, I'm gonna show you how this game is played!
I'm not into running after people who are avoiding me.
If you don't like me, it's your trouble. If you can't stand me, then sit down. If you can't face me, then turn around. If you think I ever care, you'd better think again.
I don't recommend you to ever get my attitude or my personality twisted. That's because my personality represents myself and my attitude purely depends on you.
That's not a problem with my attitude, that's a problem with how you percept it.
Fake has become a new fashion trend. I prefer to trust nobody.
If you dare to judge me, I will soon prove you're wrong. If you hurt me, I will become even stronger. Each time I fall I become harder to break.
Don't you ever try to order me. My boss is me and I'm the only one who commands what I should or will do.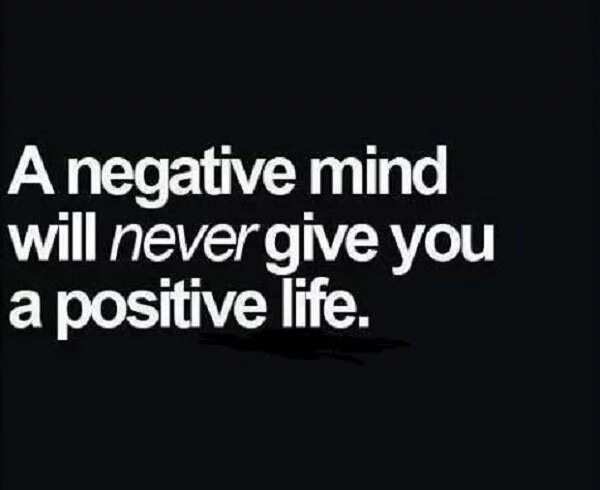 No matter what the life throws into your face. Just stay strong like nothing has happened. The strongest walls can shake but they never collapse.
There's the only thing that can keep me down and it's called gravity.
May my haters motivate me for new achievements.
You should accept me as I am. If you don't, you'll watch me walk away from you.
Please, leave me alone when I ask for it. I'm stronger than any one of you may think of me and I will cope and not be defeated.
Hate my attitude? Well, it simply reflects the way you treat me.
The only thing a person needs is a so-called "can-do" attitude. It acts as a bridge between a fail and a success.
If you bend your head, how can you look into the eyes of the world?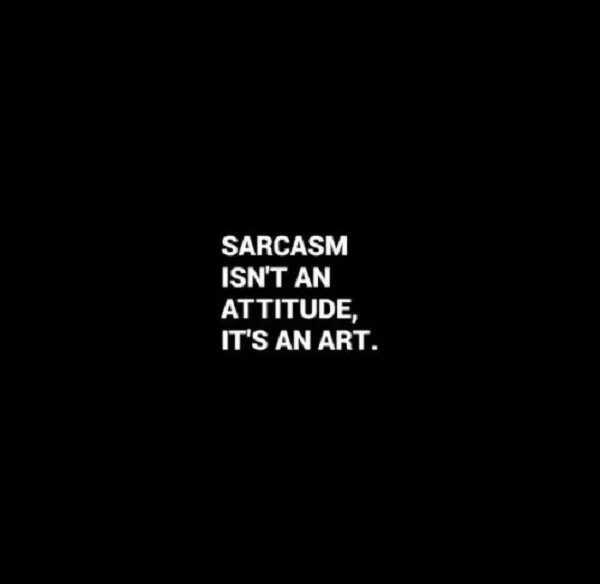 Want to make your dreams become true? Train your positive attitude.
I don't pretend to be the very best and I don't want everybody to love me. I am who I am and this is why I am special and unique.
Want a simple advice? Treat me like you would have me treat you.
Have problems with my attitude? Send a report to whocares.com
Those who are not attracted to you by your natural charm should be repelled with your attitude.
Your attitude towards the right and the wrong shows what you are deep inside you.
Surely, you have your opinion. And I have mine, this is my right, you know. And my opinion says that your opinion is disgustingly stupid.
You may love me, you may hate me, yet, you will never force me to change.
I am hated by many people. I am wanted by plenty of people. I am disliked by several people. I am confronted by none.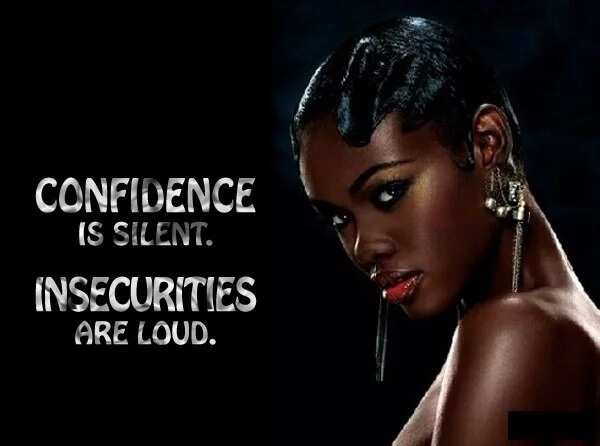 Your attitude is like a cough. You may hide it for no matter how long but it will come out one day.
All the birds hide in their nests from the rain when it falls. Only eagles choose to fly higher than clouds. This is how your attitude can change the situation even if the problem is common.
I am who I am and you will hardly find another person like me.
Your attitude is everything. No matter how desperate you are, never let yourself get satisfied by less than you deserve.
Those whose attitude is pessimistic see troubles instead of a chance. Those whose attitude is optimistic see a chance in every trouble.
It's not my problem that not everyone on this earth loves me. I was not born to entertain the surrounding people.
I'm not concerned with the things people say about me unless these things are true.
If you have a bad attitude, it's like you have a flat tire. You need to change it, otherwise, you won't get anywhere.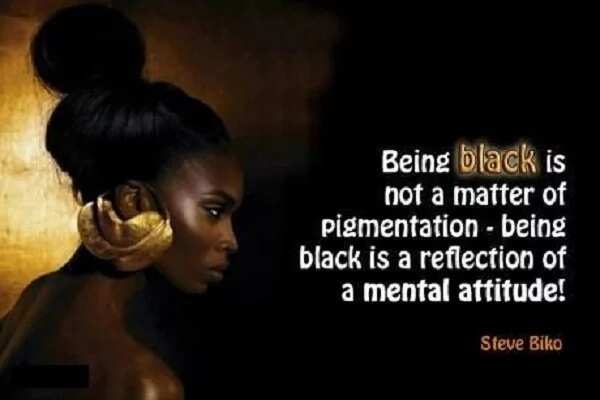 You know, there's always somebody around you whom you just hate for no obvious reasons.
I'm not gonna care what other people think because my attitude says they are stupid.
A deaf person is deaf for everyone while everyone is dumb for the deaf person. Everything is in the attitude.
There are no problems. There's your attitude towards the problems.
Well, this was a huge collection of the best Facebook caption about attitude. You may like them or not but remember that it's all about your attitude!
If you liked the selection of quotes, share them with your friends and decorate your social media account with wise, witty, and sharp words.
READ ALSO: Top 10 hustle quotes by rappers
Source: Legit.ng