Bead designs for traditional wedding in Nigeria
There are so many different types of bead designs that look incredible at the wedding ceremony. Nigerian brides look gorgeous wearing pretty gowns and traditional accessories. What are the perfect bead designs for traditional wedding in Nigeria? The choices are so huge that we want to share some of the best photos of the beads for the most important day of your life.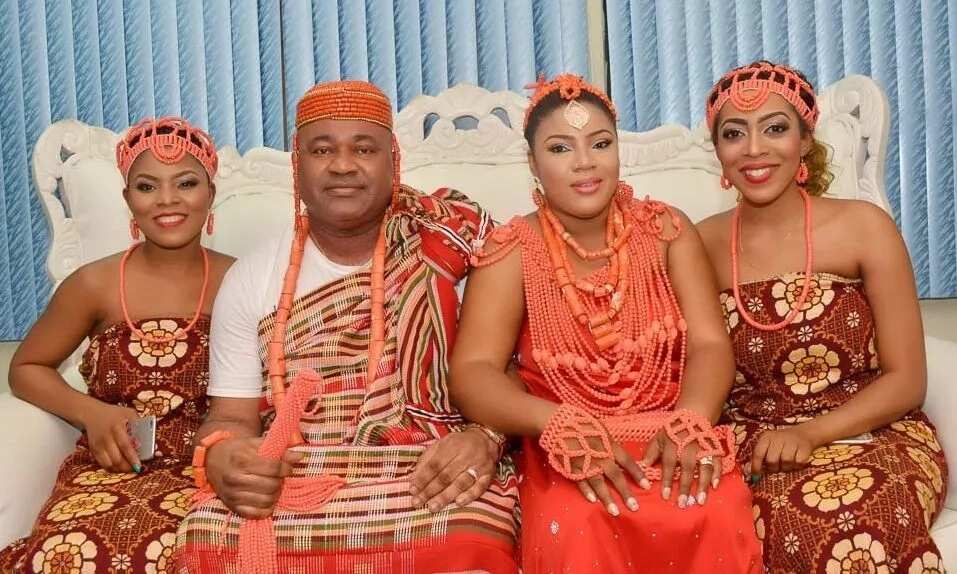 The latest bead designs are hand-made with love and true care. The designs look overwhelming and unique. Each accessory is original and can become the pearl of the wedding impressing all the guests and the happy couple.
Nigerian traditional wedding beads
The fashionable pieces of jewelry look great with any wedding dress. The traditional ceremonies are popular among modern Nigerian couples. Women dress up in traditional attires and choose the beads based on the latest trends, chosen style, and color combination for a wedding. Some of the beads are really expensive and others are affordable.
Brides always look exotic with 3D beads.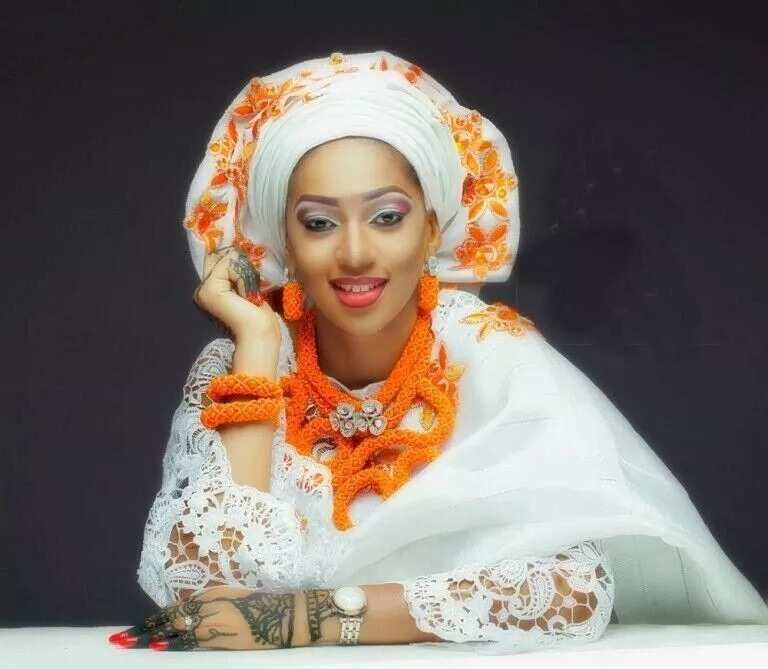 If you are not sure about the color you'll love, go with gold jewelry. This is a win-win colour in any situation.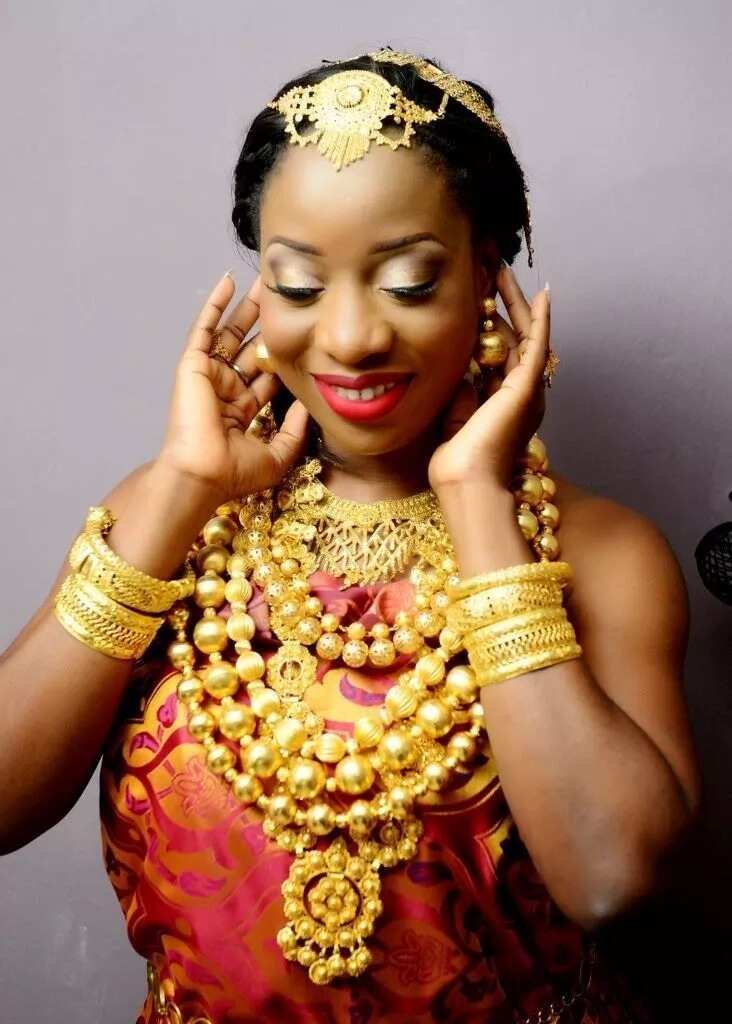 Other beads are of pretty coral color. Igbo brides, actually, have tons of variants when it comes to coral beads. Wedding beads can be of varying designs.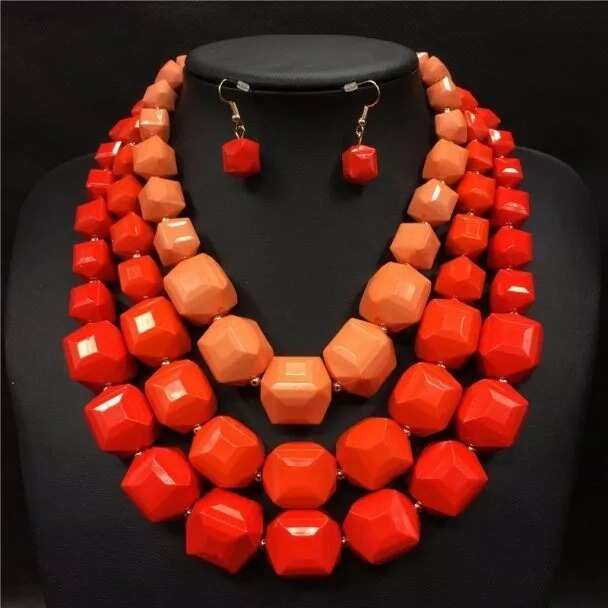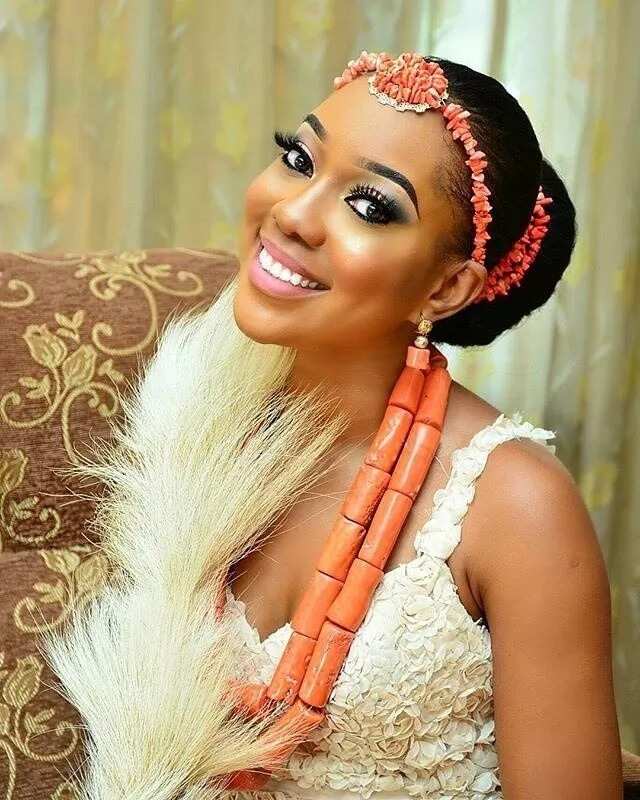 Also, some brides choose very sophisticated designs that can adorn any attire.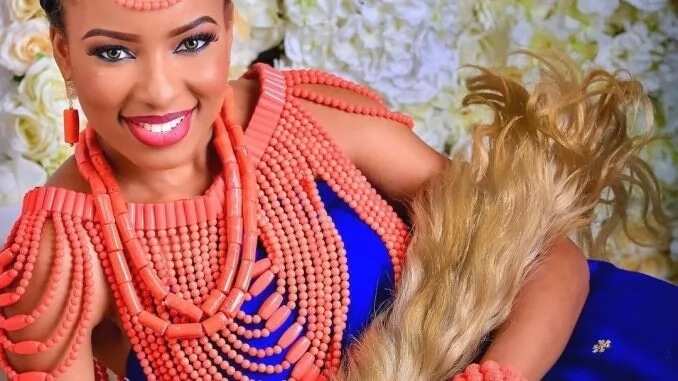 Wedding bead designs
These pretty accessories look wonderful at the engagement and during marriage procedure. Nigerian ladies who wish their wedding to be bright should consider adding a lace of beads to their look.
If you are not sure about the combination of colors to use for your amazing necklace and earrings, think of red and gold that always look lovely together.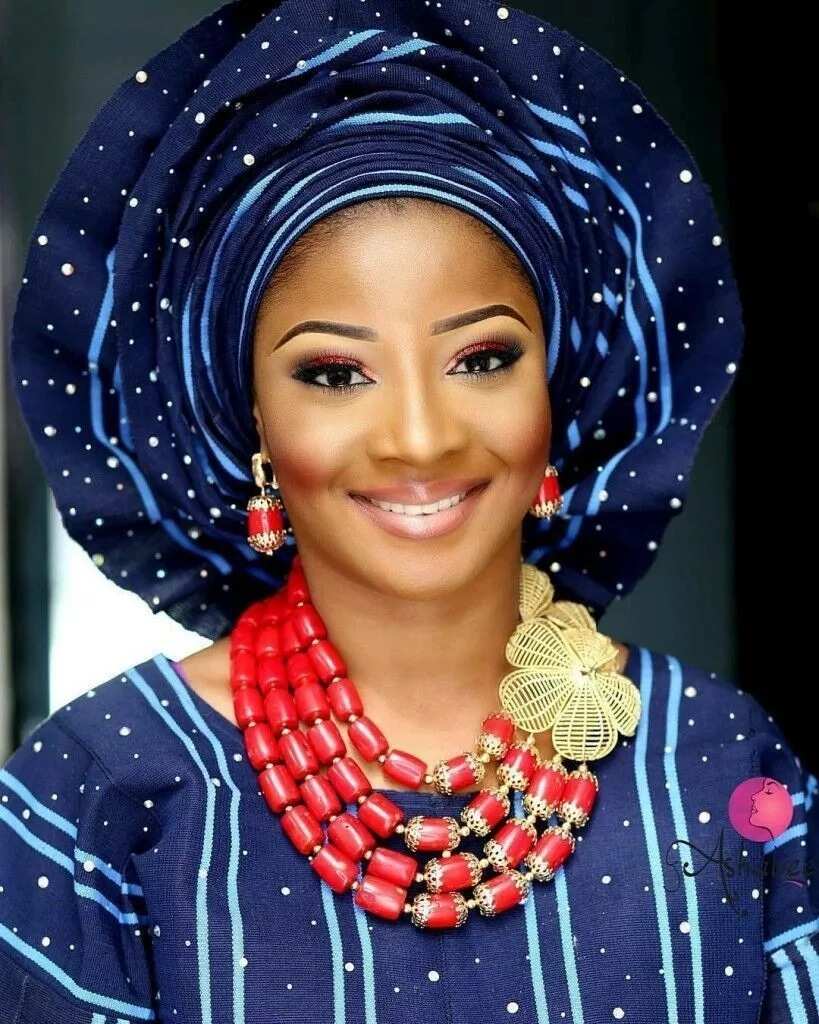 You can make the bead jewelry look even more impressive by adding some butterflies to your necklace.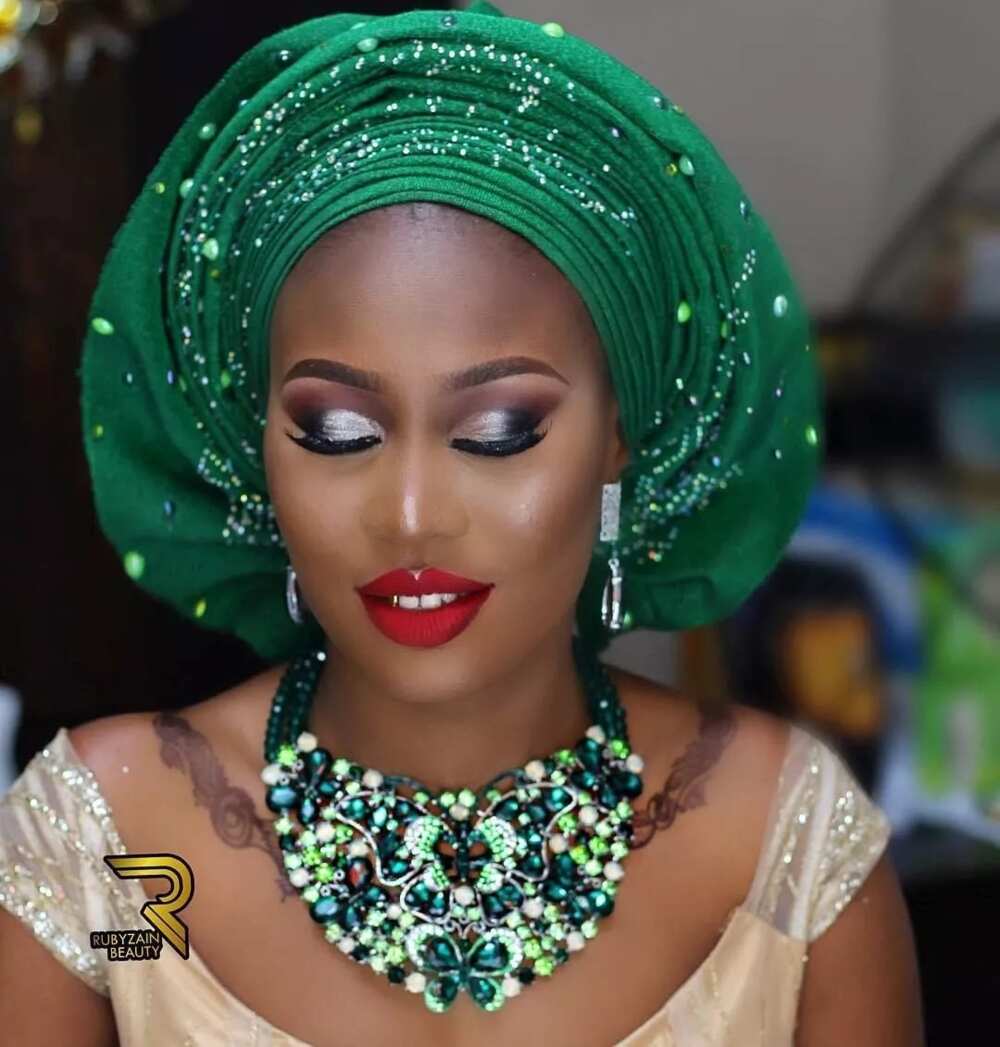 Several strings of beads can outline your makeup. Just use the bright yellow or other color and you will shine like a sunny princess. By the way, a combination of black and yellow look extremely stylish and brave fashionistas choose this color combination for their wedding attires and beads.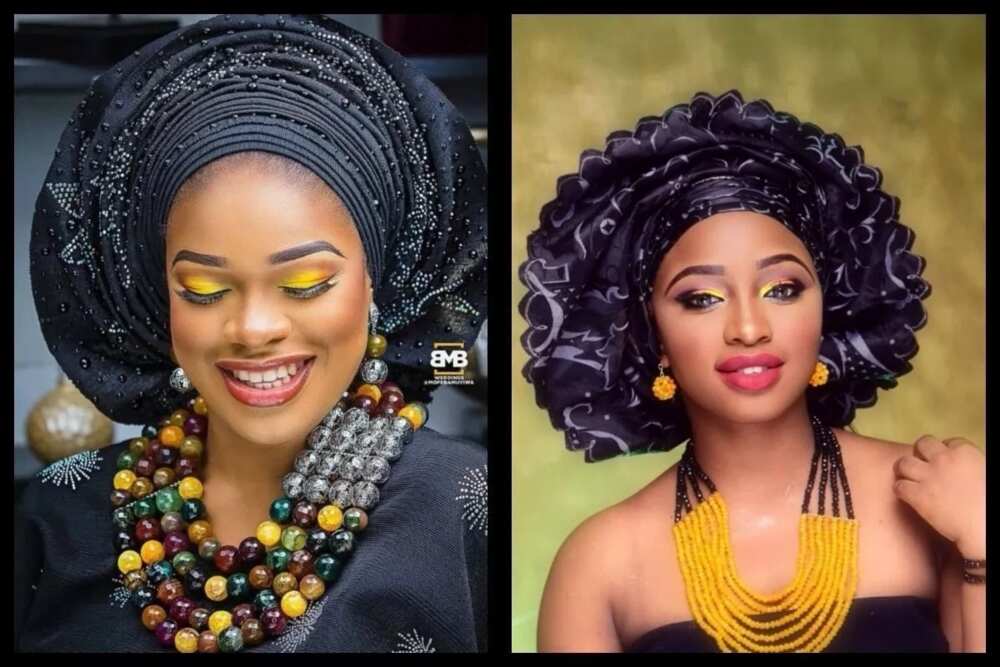 The colorful red or blue accent can make any woman look like a goddess: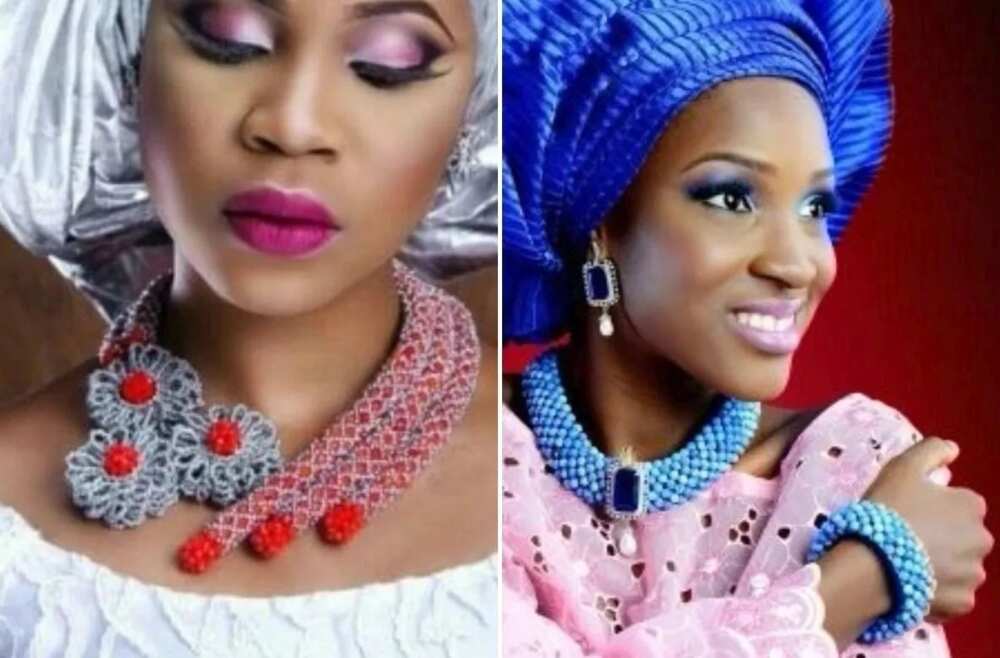 It is up to you, which style to wear. It could be just a plain string of red coral (or another color) beads or an expensive pendant. It could be jewelry with a brooch or gorgeous accessory covered with Swarovski crystals.
The popular colors are red coral style, golden, red, blue, green as they always look amazing. This color and style is a tradition that is passed from generation to generation and would add glamour to any wedding ceremony.
READ ALSO: Traditional Yoruba engagement ceremony
Do you think, we have finished with interesting ideas to propose for your wedding look? We still have something to show you so you can get inspired. Just look at this pretty purple collection. If purple is present in the colors of your wedding attire you can opt this idea for making your wedding look colourful.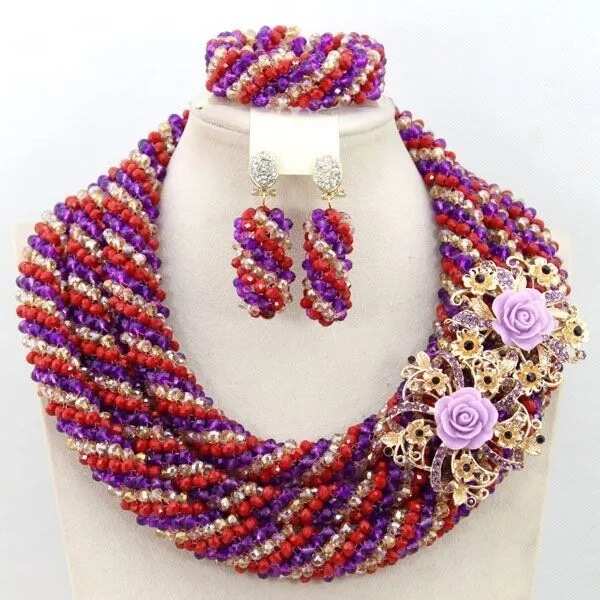 Gold and white colors are always popular. They look gorgeous when combined with the green.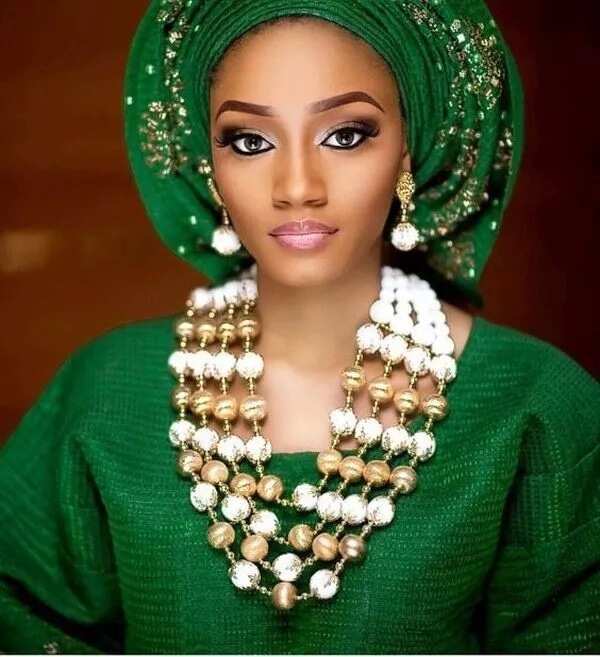 The floral design looks very delicate on the open neckline. The main thing is to choose soft and calm colors.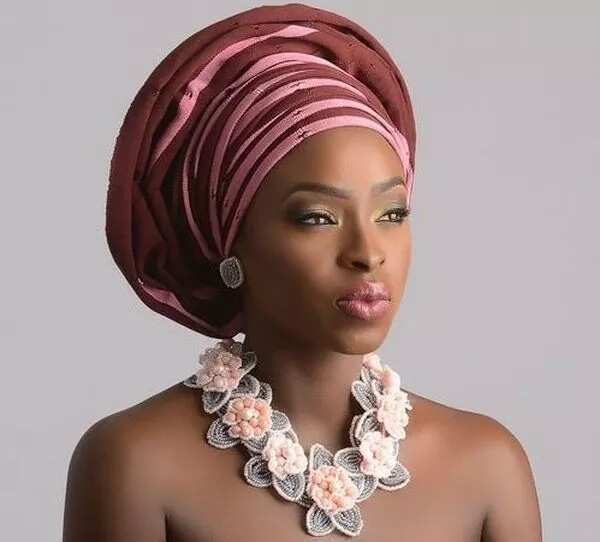 Sometimes brides wear jewelry made of plastic beads and such style is gorgeous. Some women choose glass beads. There are brides who select pearl jewelry to enjoy the pearl-inspired wedding and sometimes they only want to wear crystals. What if we will tell you that plastic, glass, pearl beads, and crystals can be combined in one extremely stylish jewelry? Take a look at it!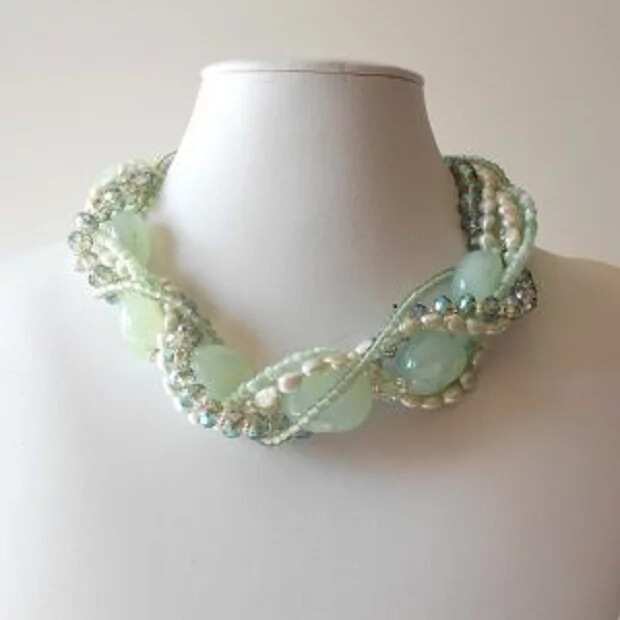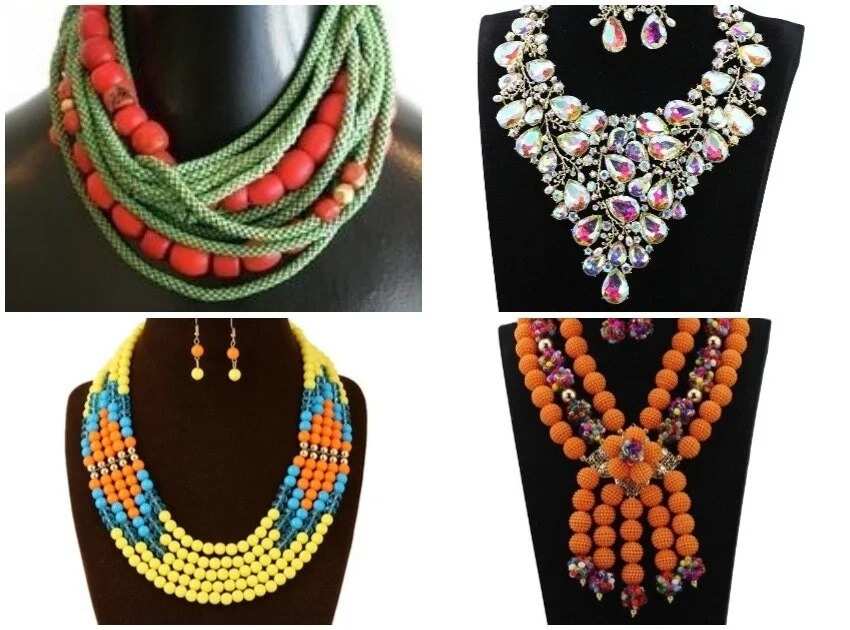 Wearing strings of beads add elegance and royalty to any marriage. Looking amazing and pretty is what every bride wants to be on the most awaited day of her life. Even one piece of jewelry (plastic, silver, pearl etc.) can make a change and sparkle to the wedding photos and bride's mood.
READ ALSO: Best short lace gown styles in Nigeria
Source: Legit.ng