PDP national deputy chairman supports Mbaka's prophesy on Governor Dankwambo
- Reverend Father Ejike Mbaka's reported endorsement of Governor Ibrahim Dankwambo as the next president of Nigeria is generating reactions
- The national deputy chairman of the Peoples Democratic Party (PDP), Senator Babayo Garba Gamawa, has added his voice to the rections
- Gamawa stated that Dankwambo has what it takes to preside over Nigeria
The national deputy chairman of the Peoples Democratic Party (PDP), Senator Babayo Garba Gamawa, has said the party will be glad to have Governor Ibrahim Dankwambo as its flag bearer in 2019.
Senator Gamawa stated this in reaction to the reported endorsement of the governor by popular Enugu State-based cleric, Reverend Father Ejike Mbaka.
According to Gamawa, Governor Dankwambo has what it takes to take over from President Muhammadu Buhari come 2019.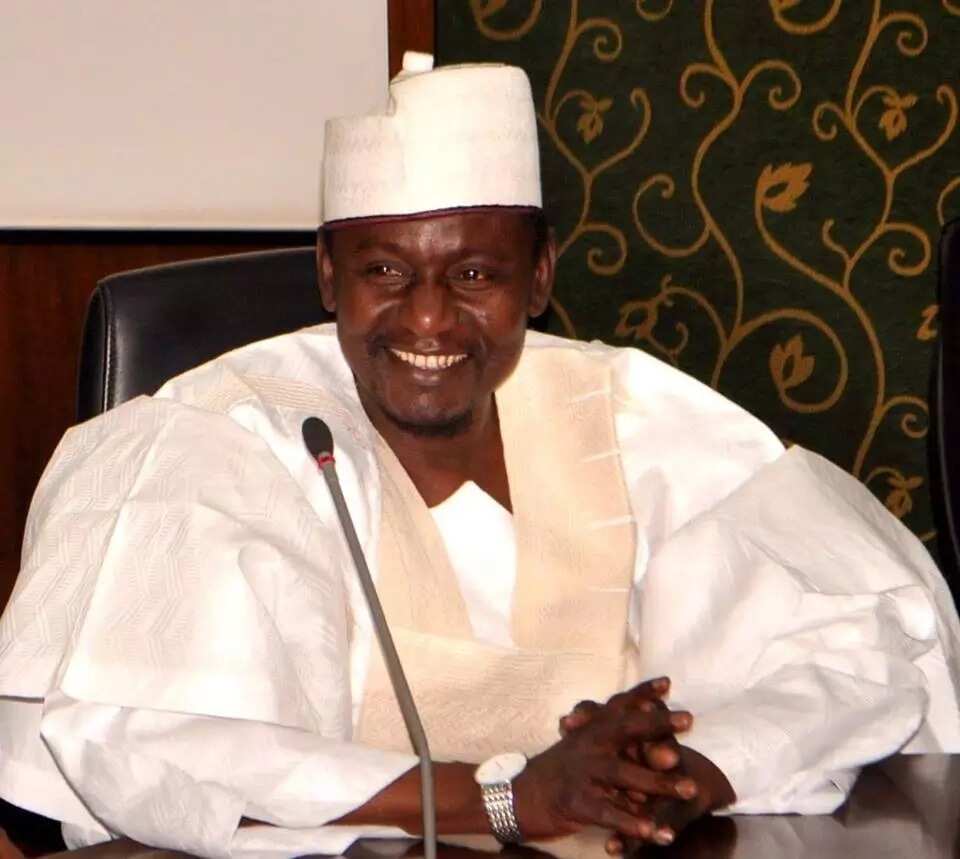 READ ALSO: PDP begins search for credible candidate against Buhari in 2019
"Only Allah knows the future, but there are people from different faiths who make predictions which sometimes become real and sometimes don't. If his (Mbaka's) prediction becomes reality, we will definitely be glad to have Governor Dankwambo as our flag bearer.
"He (Dankwambo) has transformed Gombe state in the past seven years and going by his record, having excelled in his professional career to the rank of Accountant General of the Federation and later governor, he is qualified to be the flag bearer of the PDP come 2019," he said.
Senator Gamawa went on to say the All Progressives Congress (APC) administration led by President Buhari had been inflicting hardship on the Nigerian masses since coming to power in 2015.
"If you are presiding over the affairs of a government, you are expected to introduce policies that will impact positively on the lives of the populace.
"You cannot compare life during the PDP and now; things are tough and people are in hardship while prices of goods in the markets have skyrocketed," he said.
He also debunked claims by the APC that the hardship was due to economic recession as result of PDP's mismanagement of funds.
"Economic recession is not peculiar to Nigeria alone. It is a global phenomenon. If you go through the economic books, recession is something that comes once in a while, whether you apply something or not it will go. But what matters is how you manage the economy to come out quickly.
"Governor Dankwambo knows how to manage finances going by his discipline as a professional accountant and apart from him, we have so many others in our party who have ideas," he added.
Governor Dankwambo recently won the heart of many young Nigerians when he declared his support for calls to scrap the Special Anti-Robbery Squad (SARS) of the Nigeria Police Force.
"I wholeheartedly support Nigerians in the call for #EndSARS. Those charged with the protection of Nigerian lives and property have now become the danger to those they are supposed to protect.
"However, I believe that we need more reforms in the Nigeria police," the governor said in a tweet.
READ ALSO: Opinion: Fr. Mbaka and the voice of God by Reuben Abati
2019 Presidency: Nigerians reveal why they prefer Atiku to President Buhari - on Legit.ng TV
Source: Legit.ng