Latest Nigerian dinner gowns in 2017
In Nigerian dinner gowns, every woman automatically turns into a beautiful princess, so it is important for you to have some of these items of clothing in your wardrobe. But keep in mind that you have to choose it correctly to look delicious at fancy occasions.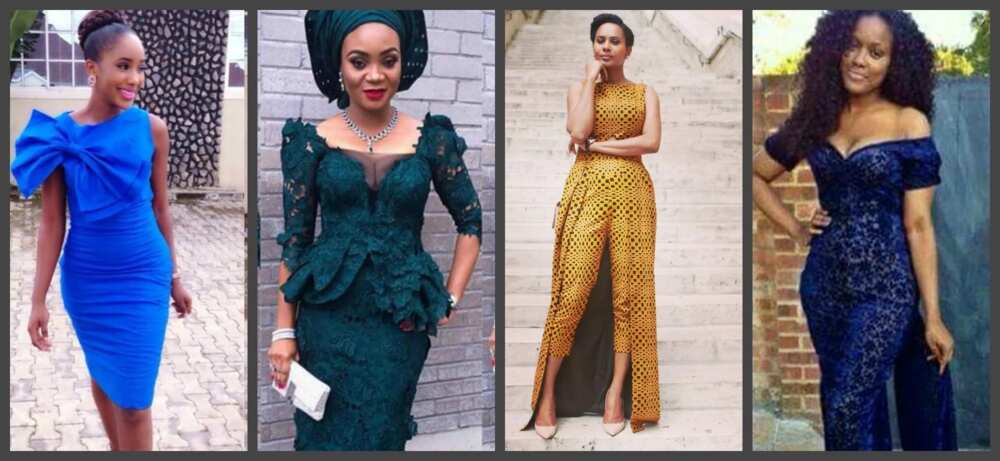 How to choose dinner gowns?
For a party of a sophisticated event, you will need to wear the perfect dinner dresses. But, before choosing that spectacular attire, you need to remember that any dress especially one that features a creative and unusual cut, needs to be worn in the right way.
For those who want to wear elegant Nigerian dinner dresses, the first things to pay attention to are the features of the figure. After all, when it comes to elegance and impeccability (that is why women buy these attires, right?), it is necessary to emphasize all the positives of your feminine figure and try to hide any shortcomings.
Unfortunately, not everyone can boast of chiseled and toned figure. The smartest thing is to always choose luxurious styles of evening dresses made with quality materials. Women with fuller shapes can use velvet (monophonic or embroidered with ribbons), fabrics decorated with sequins.
It is also very important to stay true to your style when choosing the right evening gown. You have to take into account the kind of look you are going for. This is very important, and also is deciding which colour is better suited to create that spectacularly elegant ensemble.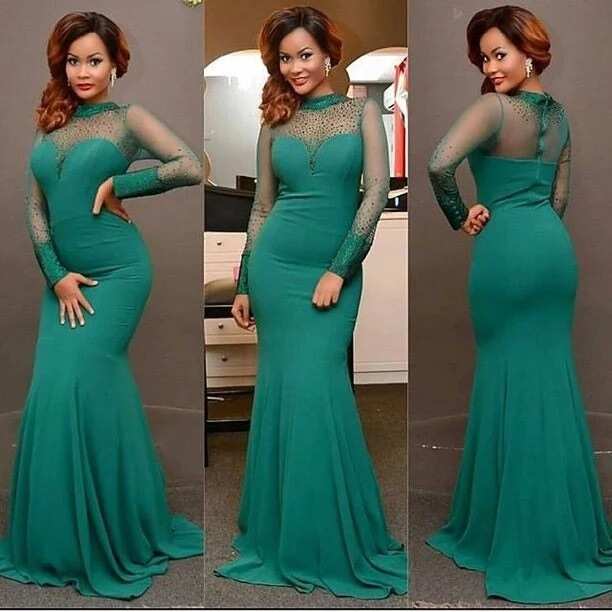 Regardless of what look you go for, be it an evening dress with long sleeves or one with a deep neckline, you should ensure you feel as comfortable as possible. Of course, the best accessory for any lady is her smile and great personality, however, you need to remember that you may have to stay in this dinner wear for up to 4-5 hours, or even more.
One thing you might want to pay attention to is the A-silhouette cut. These dinner gown styles will suit almost every woman and can correctly hide certain drawbacks of your figure, while highlighting the advantages of the bust, shoulders, arms, and neck.
READ ALSO: Latest Ankara long gown styles 2017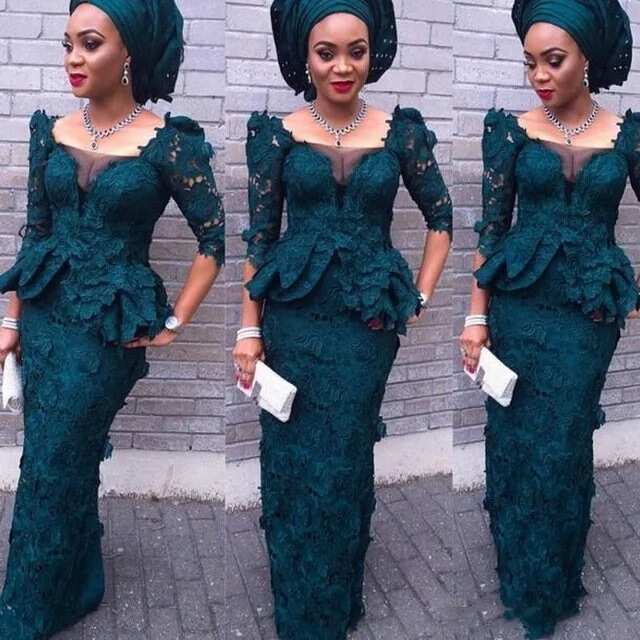 If there are any problems with the bust and neckline zone, then, in order for the dinner dresses to look more elegant, you might want to choose styles made from translucent fashionable fabrics that can veil the open skin and create an intriguing silhouette. The soft addition will hide all flaws but still showcase your beauty. This extra style can be mad in form of tulle, organza, other materials that are represented by translucent textures.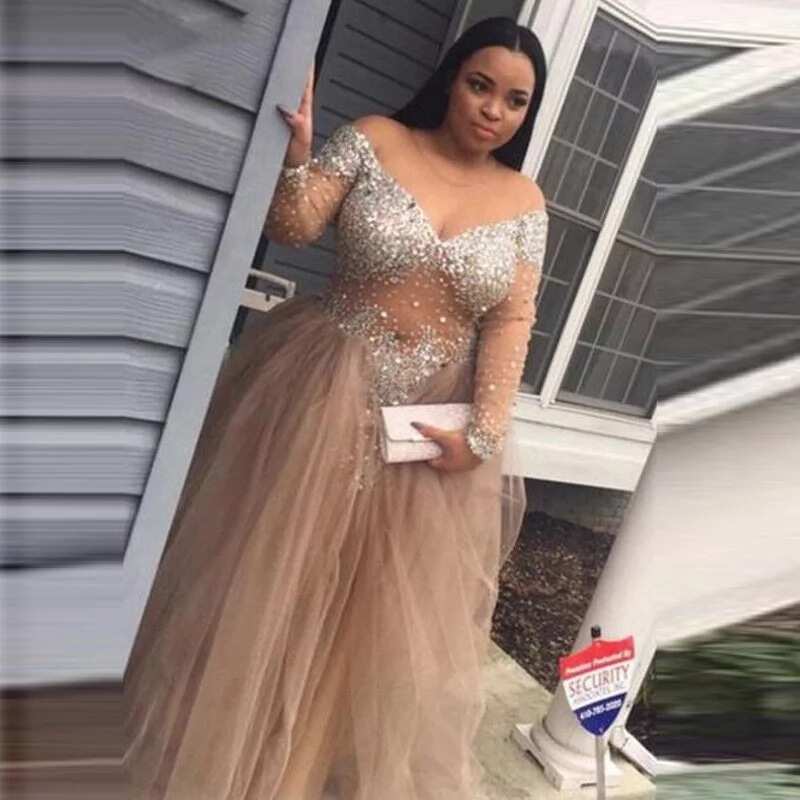 The most spectacular are red dinner gowns made from popular stretch materials, such as satin, velvet or viscose.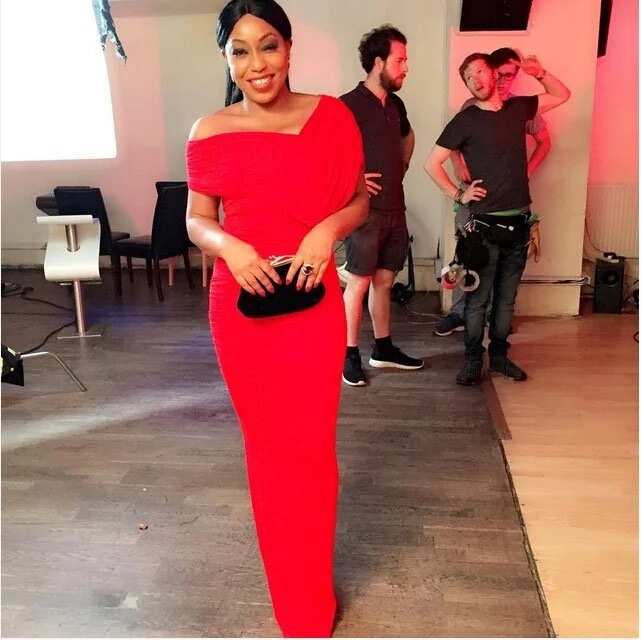 A practical material is always very welcome. It fits a slender figure and gives an added grace to the female silhouette.
Especially noticeable are the elegant tight-fitting Ankara evening gowns presented in an elegant mermaid cut, which should be chosen by ladies with curvy hips and waist.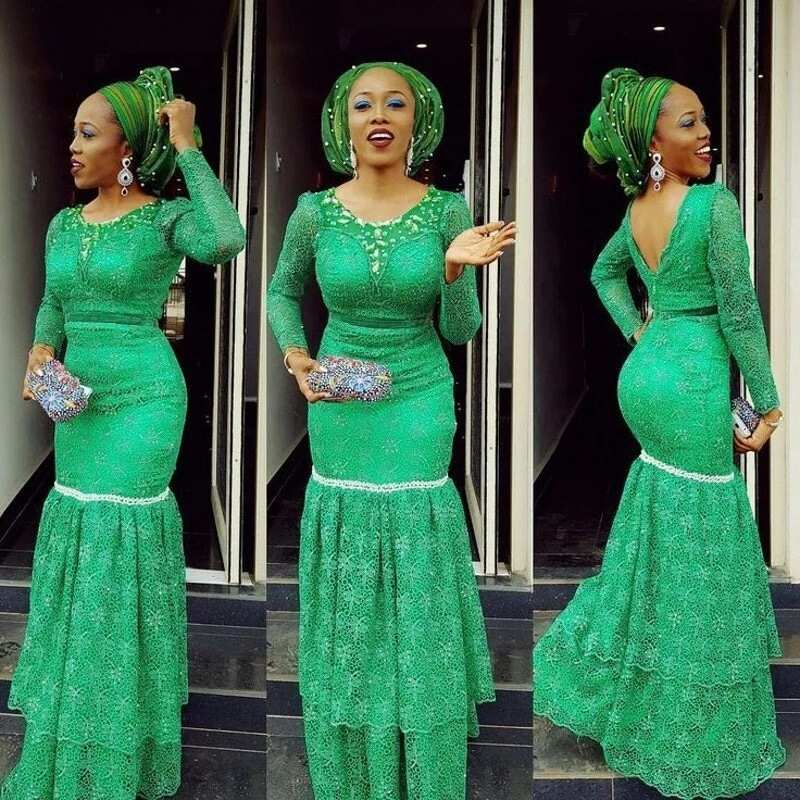 Long black evening dresses with the mermaid cut will also be very beautiful. This attire beautifully emphasizes the elegant female silhouette, and allows for an admirable flow of the luxurious material. Have a look at how such material as velvet looks in black color. Just gorgeous!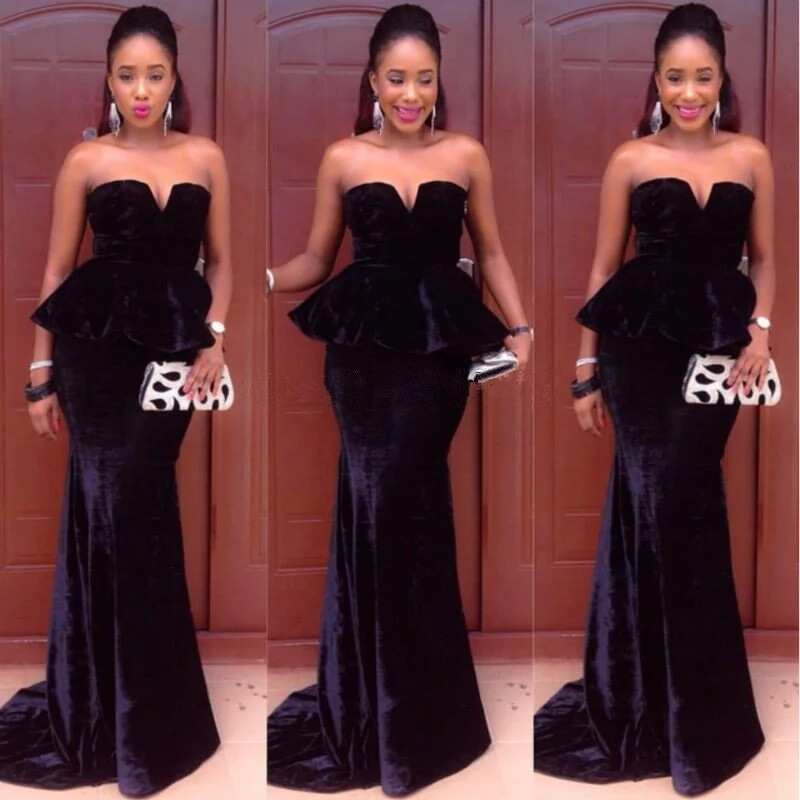 Atlas and velvet can be used to make fitted or semi-fitted styles of female gowns. You might enjoy the glow that comes with this look.
Ethno-style is fashionable today. It's not surprising that beautiful, slender women choose styles with embroidery and patterns in one solid colour, provided that it is complemented with appropriate stylish footwear, spectacular jewelry, and other accessories. This gives the whole look a simple effect and emphasizes the individuality of the gorgeous wearer.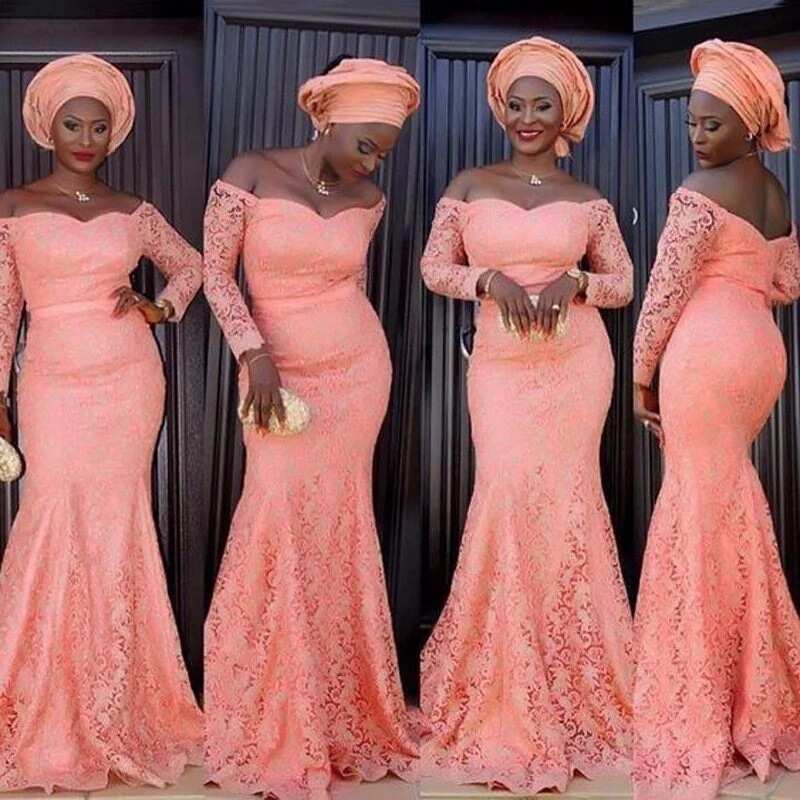 When it comes to choosing original and beautiful dresses, you might prefer a style where the monochrome material is decorated with lace. Ribbons or frills located under the bust can play the role of a belt. As an additional decoration, a plume made of translucent tulle or other fabric is often used.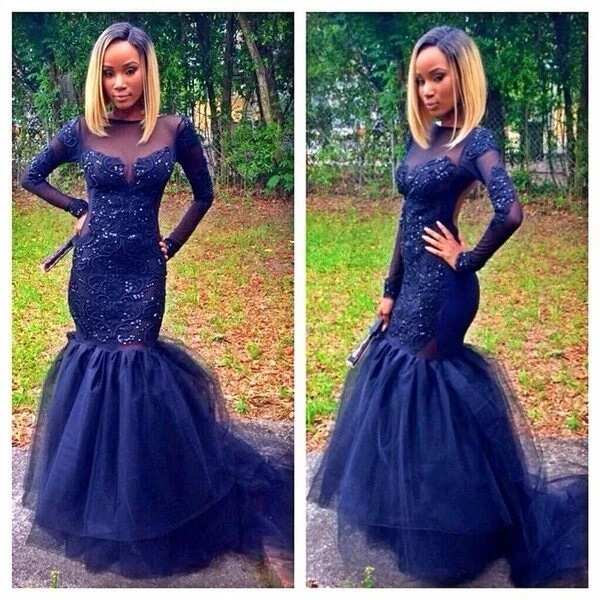 When considering long evening dresses in fashionable styles, you might want to consider a dinner attire with a corset. The main material for a corset is a dense lace or guipure. It looks especially amazing if the lady has a thin waist and beautifully outlined hips.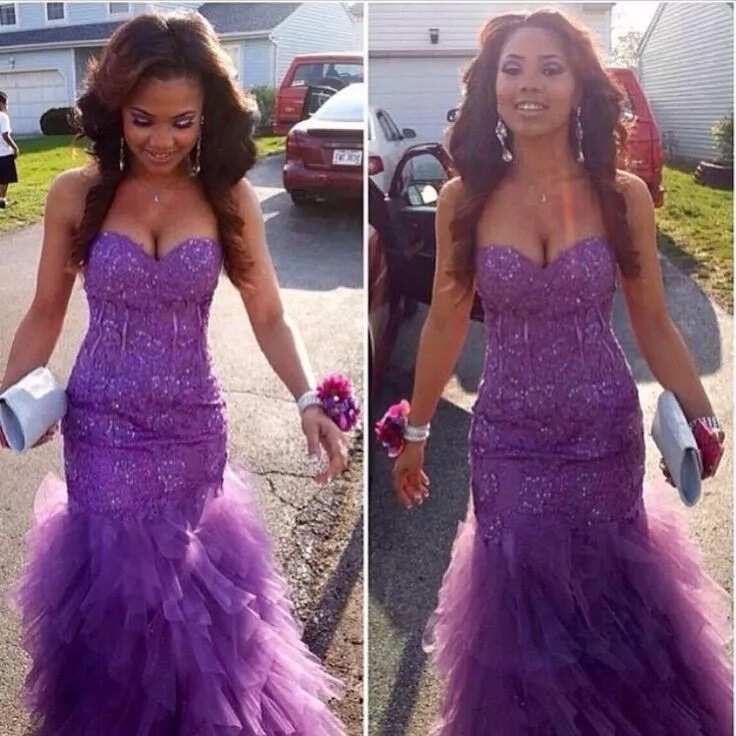 What to wear a dinner dress with?
If you have already managed to determine the original style and cut, you need to think about what kind of shoes and accessories you can use to create a more spectacular and complete look. It is known that the "little things" can highlight the excellent taste of a fashionable woman.
To add more sweetness to your attire, it is recommended that you choose a clutch handbag designed to be easily held in your hand. If you chose a long evening dress with a cut, a beautiful clutch decorated with rhinestones and other beauties can give you a stunning finish.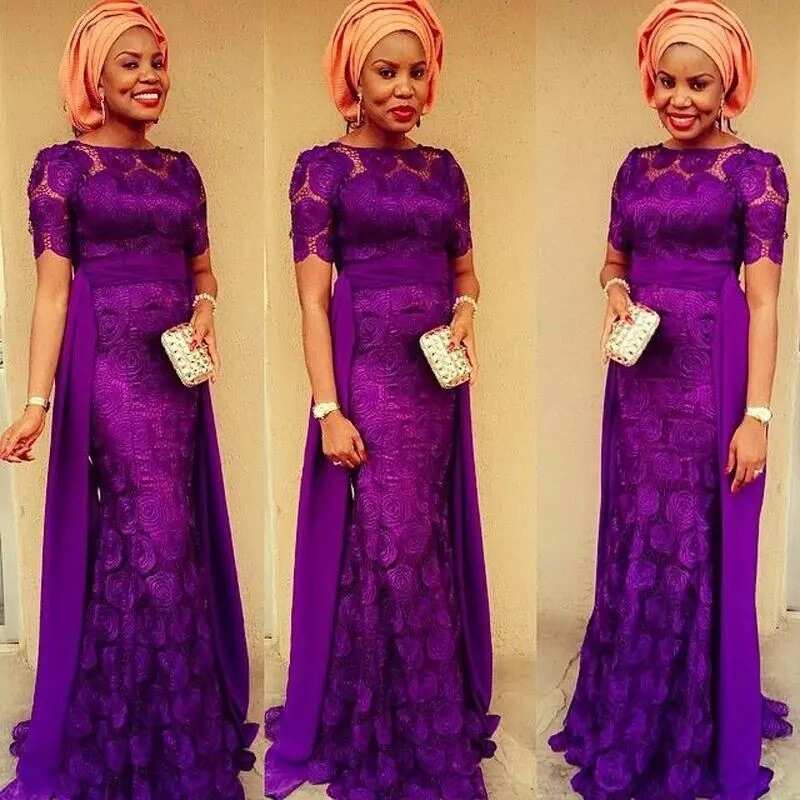 Wear high-heeled shoes with the same decorative elements on the toe and in the heel area. Rhinestones give the shoes a special effect when walking. People will be involuntarily drown to your heels and of course, your stunning legs.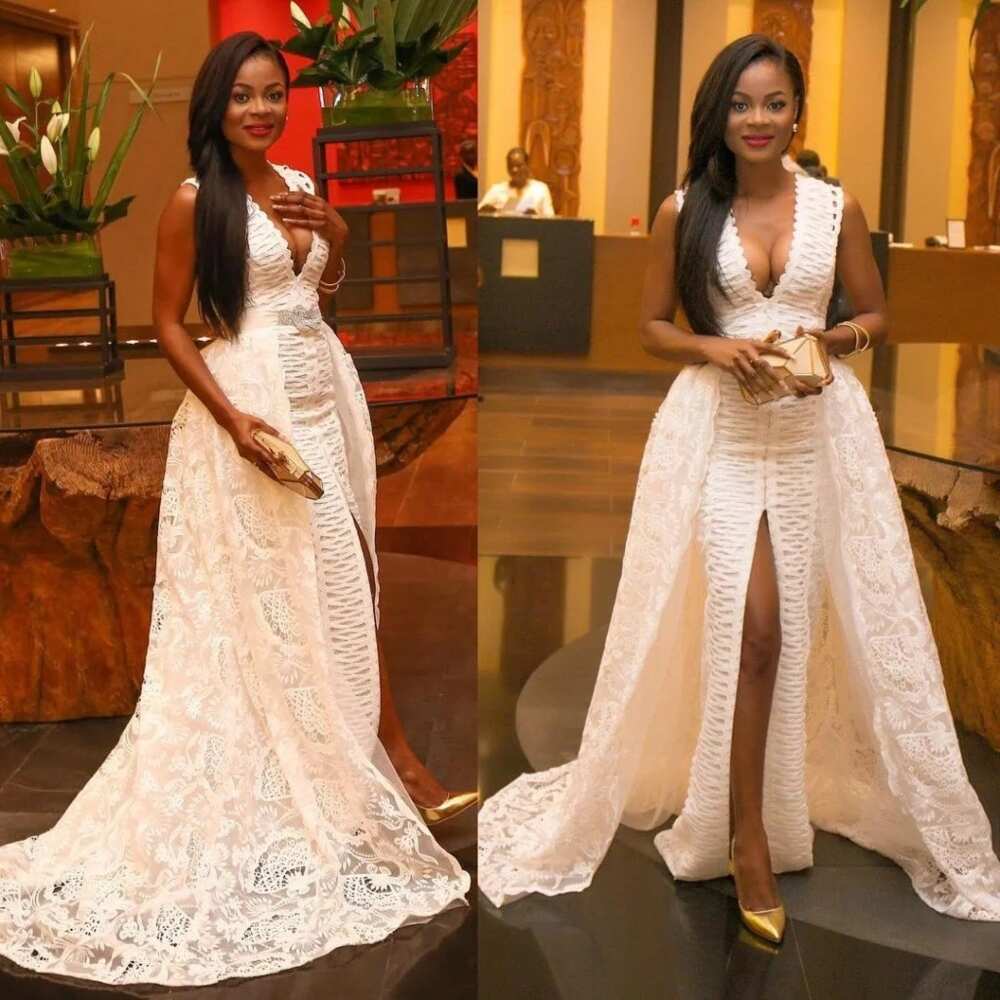 Rhinestones and sequins that decorate exquisite shoes can be best combined with long lace evening dresses, although you can also choose textile or lace shoes for such outfits. In this case, colored rhinestones and shiny designs will also be appropriate.
If you wear a fitted long dress for the event, a velvet or satin pair of shoes can be an exquisite blend. In this case, an element of the same material, duplicating the texture and coloring of the outfit must be present on clothes, accessories or hair. It can be a belt, hoop, hair ribbon or clutch. You can also use a varnish version in a suitable color.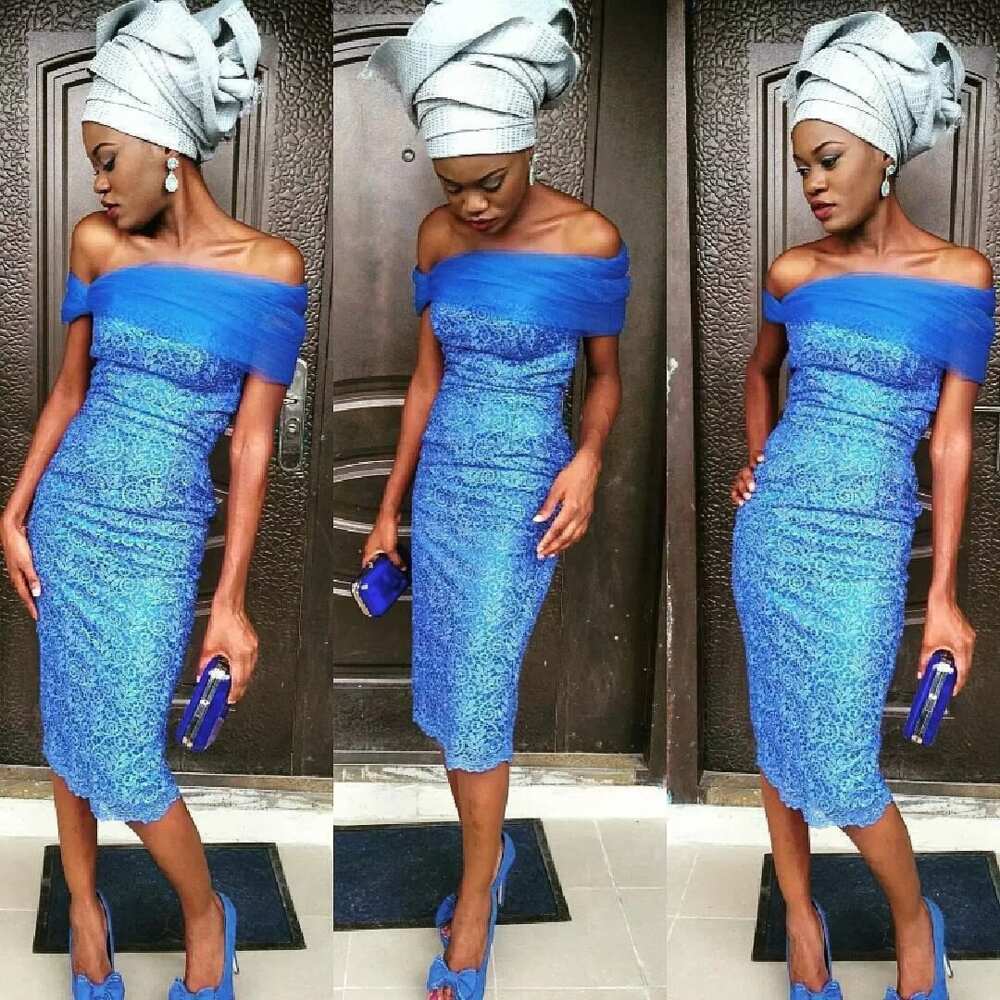 Even though you have the perfect figure, you can still choose to cover any problem areas with the help of fashionable drapery, unobtrusively using it as an accessory. You can wear a jacket or shawl - a spectacular detail in exquisite clothing, which is designed to cover only the hands. This season, cape-dresses are very popular. The cape can be made with different fabrics and can be of various length and design.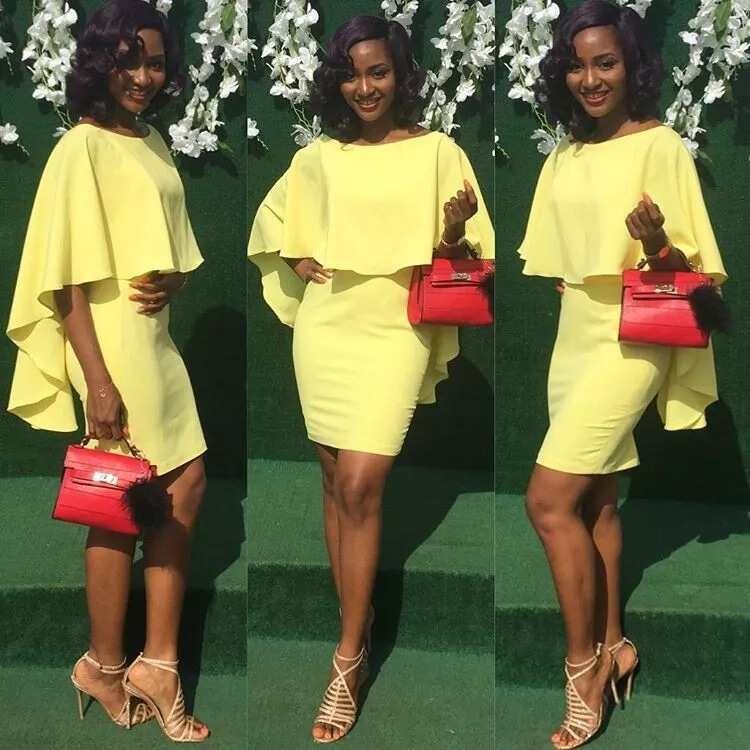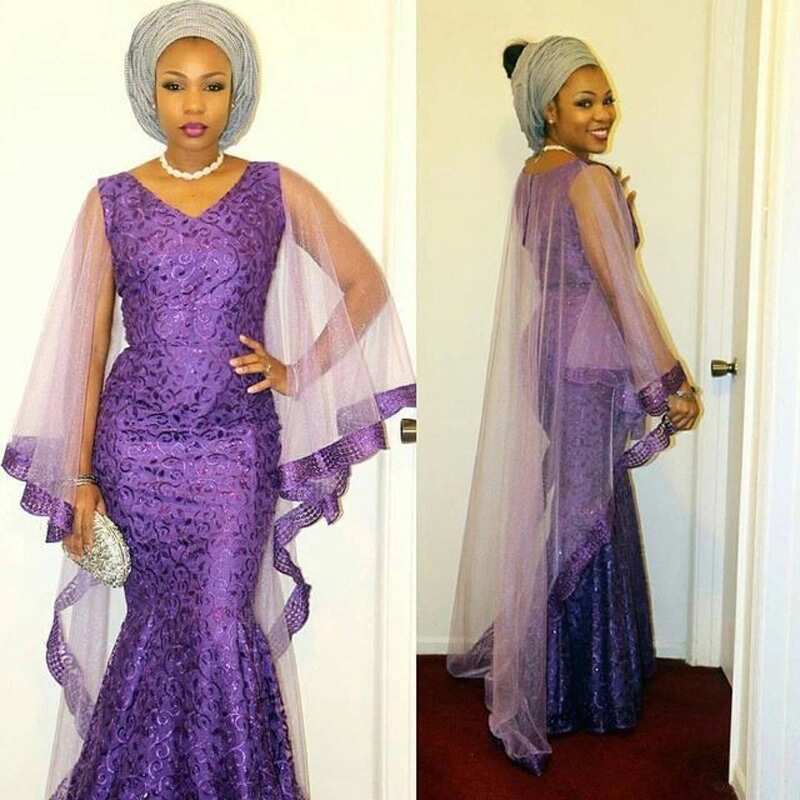 If you're looking for accessories to create an elegant look, besides expensive shoes and handbags, jewelry and capes can't be ignored.
You can choose a tiara or traditional headdress (gele) as a delightful addition to create a flawless look.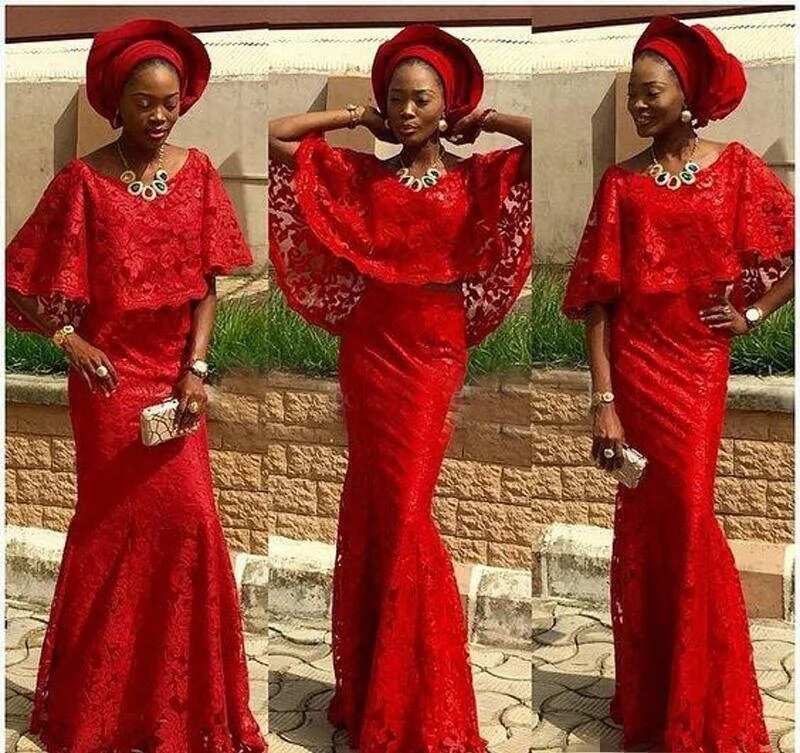 Every woman strives to be unique, and that is why, when choosing a dress she tries to find the best option in terms of texture of materials, colours and design which will all be perfectly combined.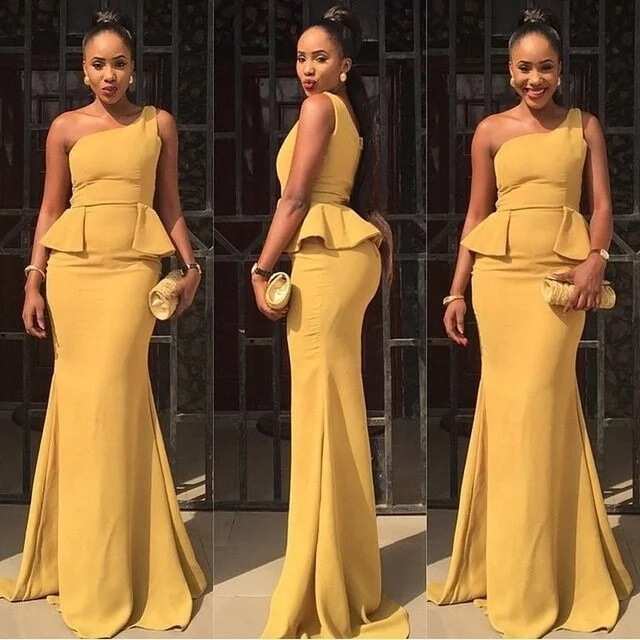 You should take your time when choosing a dinner dress as there are a lot of options out there. Make sure your choice highlight the best of your body in terms of length, design, colour and even fabric.
READ ALSO: Chick Deola Sagoe dresses
Source: Legit.ng