Different styles of fixing human hair
Perhaps you already know all there is to know about different styles of fixing human hair, but you still shouldn't miss this amazing post! Fixing a hair weavon can become a very challenging task if you don`t know how to do it right! Find out top 7 styles of fixing human hair! Everything has been gathered here in one post! Continue reading to find out more!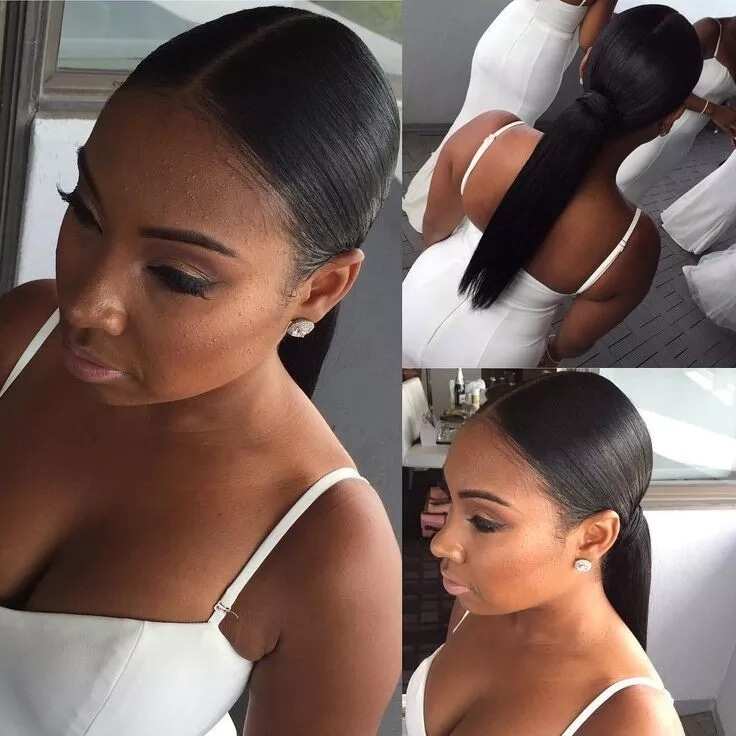 Human hair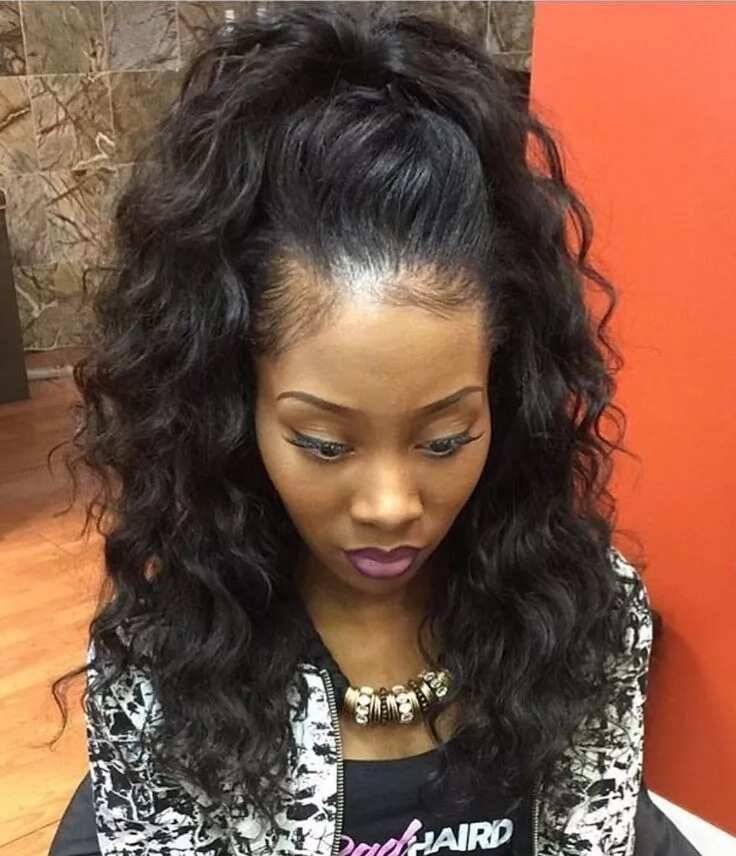 Do you know that the procedure of fixing human hair is not so easy! There are a lot of different ways to fix human hair depending on the style. Some are simply and some require added efforts.
These styles for fixing human hair that does not require extreme level of effort. Just take a look at the top 7 different styles of fixing human hair!
Top 7 styles of fixing human hair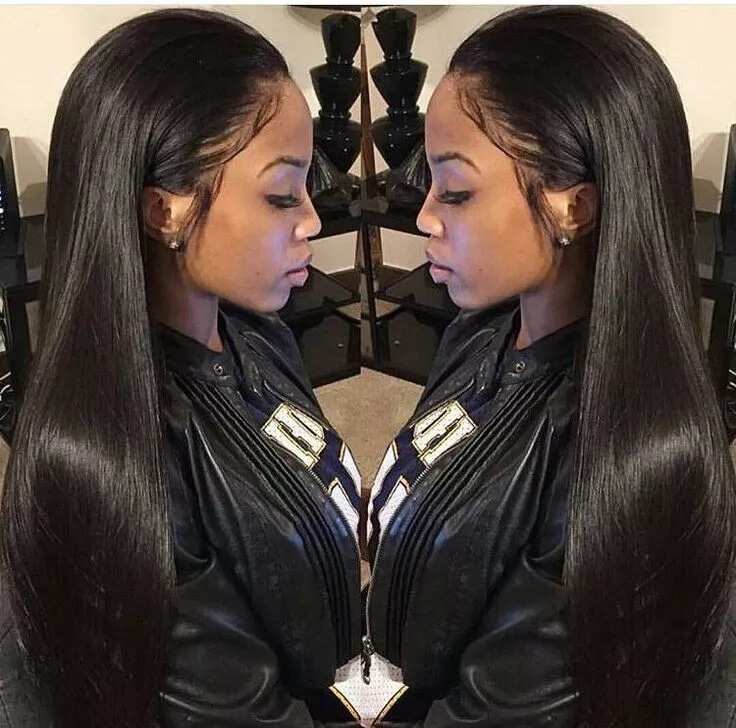 READ ALSO: Nigerian native attire styles 2017
7. Fusion weave style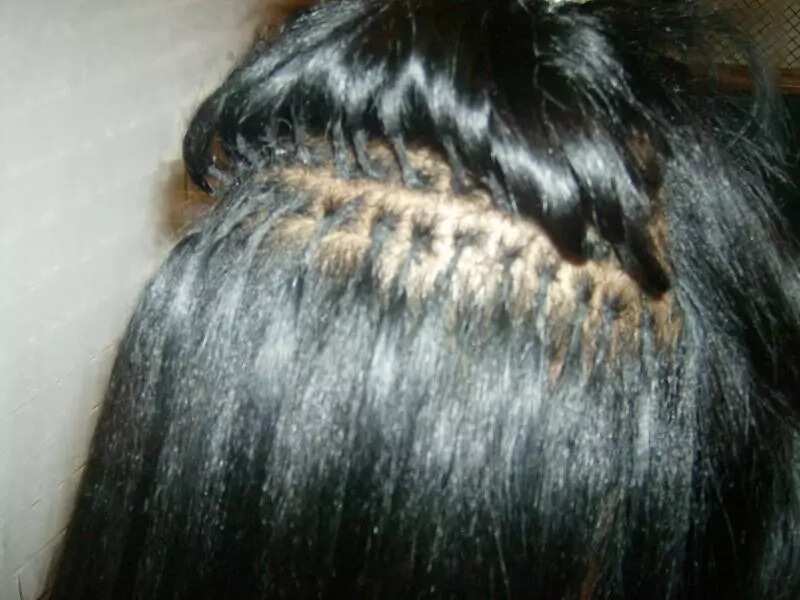 It's a very famous and very much beloved weaving technique! What is the main benefit of this style for fixing human hair? It can last longer than hair extensions that you fix with glue. They also look a bit more natural.
The fusion technique can also be divided into cold bonding and thermal bonding. One of the negative aspects of this style is the price. Because of all the focus and effort needed to create it, it can be a little bit more expensive. However, it's worth the money if it's done well. The fusion weave style can last up to 3 months! Therefore, in the long run, you even win by making this style!
6. Sew-in weaves style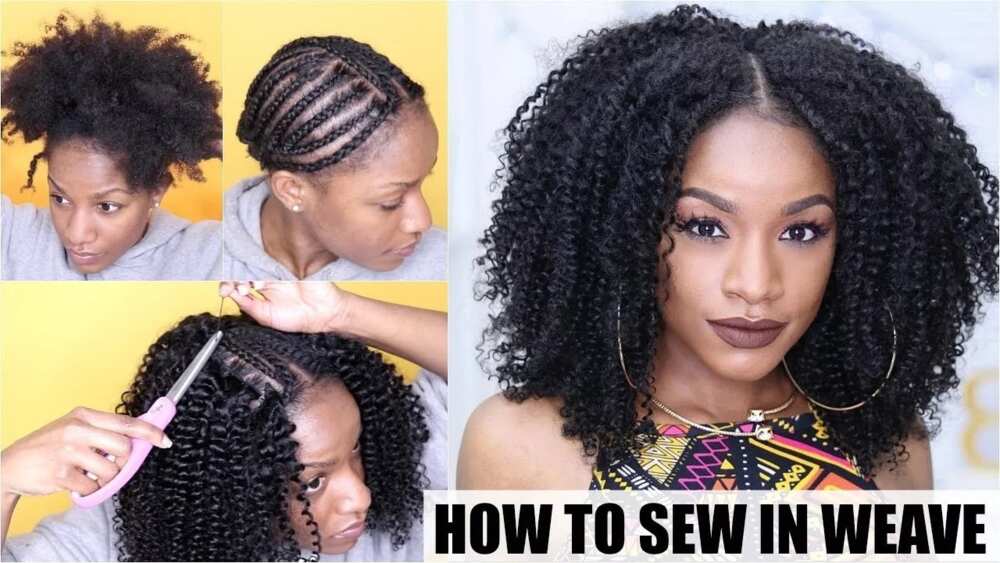 If you prefer to visit hair salons to fix your weaves, then you have probably seen or done them with this popular method. For this style, the weave is sewn into your hair which has already been braided in a cornrow. The average time to complete this style is between 2-4 hours depending on the intricacies of the hairstyle.
Most people prefer the sew-in weaves to the bonding because it is more durable and does not require addition of two many products.
5. Drawstring weaves fixing style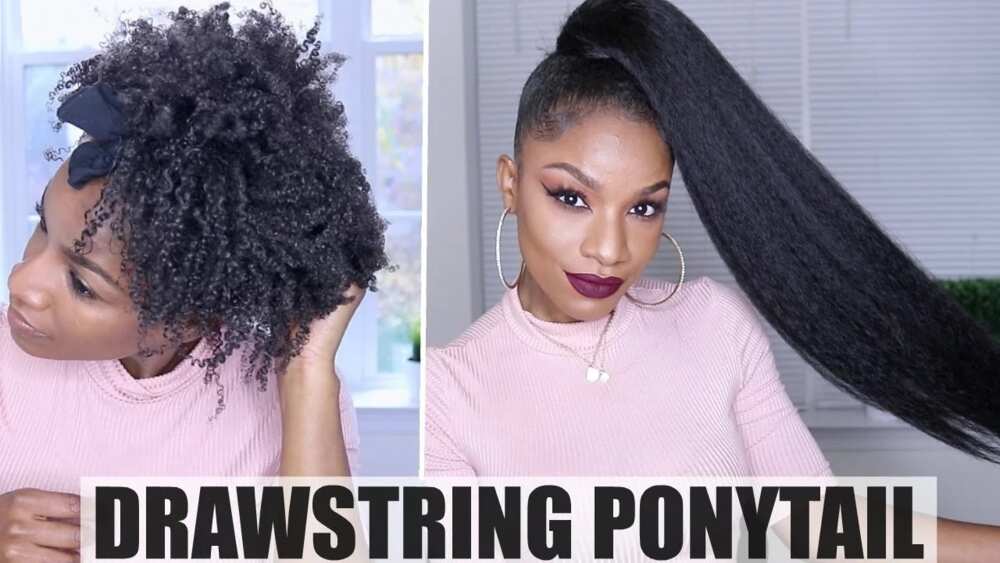 Why do women prefer this style of hair fixing? It does not draw too much attention to the contrast between natural hair and the hair weaves! One of the benefits of this style of hair fixing is that you don't need to add adhesives.
It is also easy to make plus you can easily remove the hair weaves whenever you want. If you want something that won't damage your hair, then this is the way to go.
4. Glue fixing human hair style
One of the benefits of this human hair style is that it`s very easy to create! Therefore, it`s one of the most favorite Nigerian human hair styles! Nonetheless, it's one of those styles to fix human hair that can really damage your natural hair.
This hairstyle fixing is very versatile and easy to apply! Even amateurs can try to fix their hair at home with glue. So you will not need to spend a fortune at the beauty salon to fix your hair. But, if you are not sure about fixing your hair by yourself, then you might need to go to a professional. Glue in weaves can add more hair volume and extra bounce!
3. Merging Weaves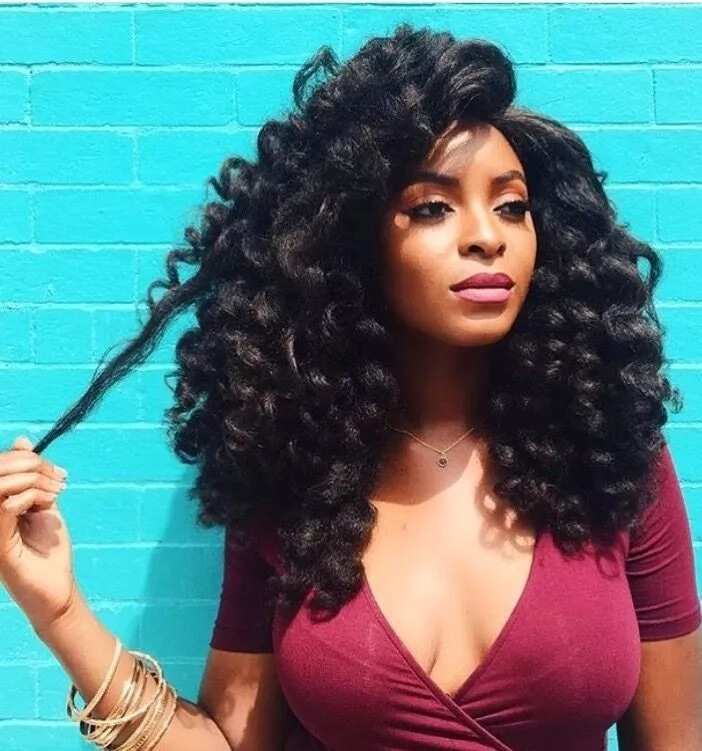 If you do not want to spend too much money on human hair, you can mix it with synthetic hair, just ensure you find one of similar colour. It gives you a more vibrant and dynamic look. And of course, it saves you a few bucks.
2. Lace front weave style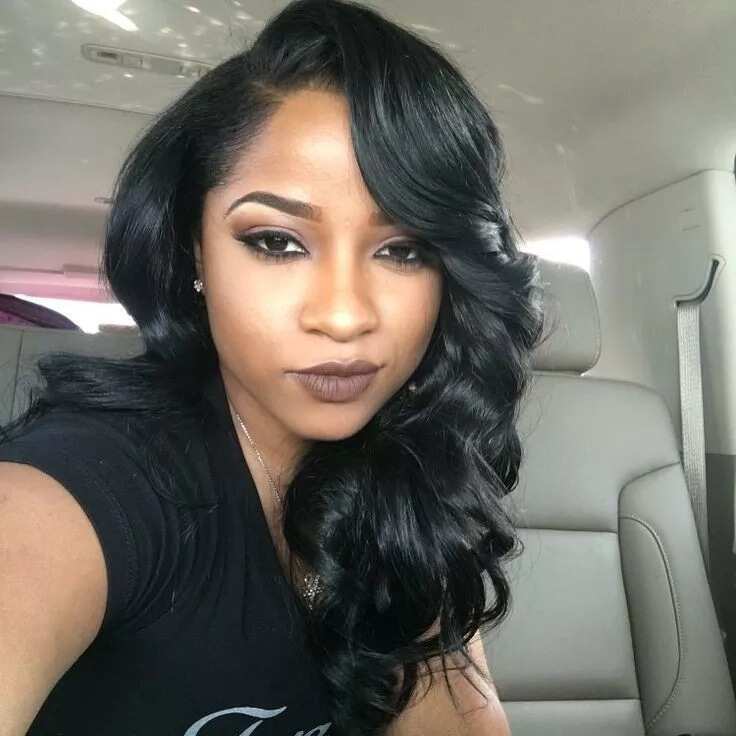 It`s a very popular fixing hair style all around the world! You can hardly find any Hollywood celebrity who do not use this hair fixing method! It is also gaining popularity here in Nigeria when compared with other human hair styles! Why? Lace front weaves can be worn even by people who have damaged hair.
One of the downsides for this hairstyle is that you would very likely need to visit an hair salon to get it done.. Of course, amateurs can also try to fix lace front weaves! Still, without proper attaching technique, lace front weaves can become a catastrophe not only for hairstyle but it can ruin the hair.
1. Custom weave wigs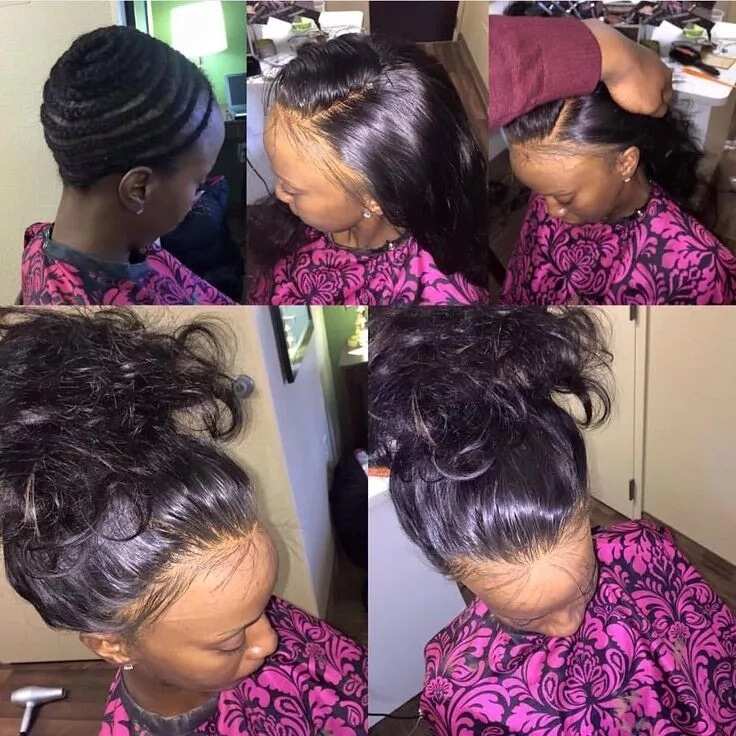 What is the main benefit from this hair weaves? They are custom designed for your personal use. What is the downside to this option? It's quite expensive. But if you can handle the cost, this style is pretty great.
How to make weaves look more natural?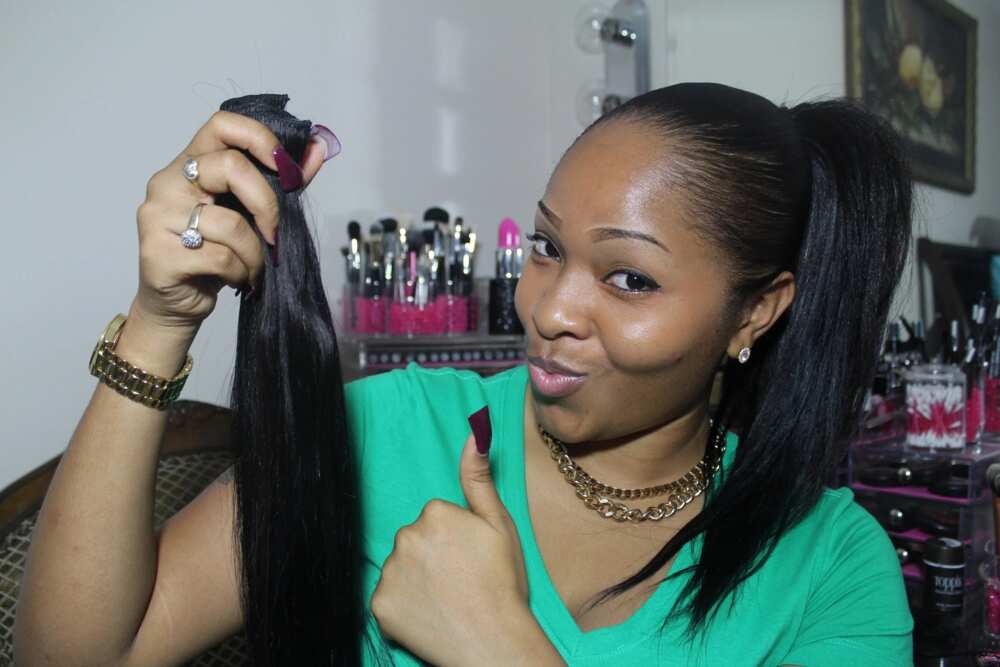 One of the main problems for every style of fixing human hair – is how to make them look more natural! So, follow these any one or all of these three rules if you want a more natural-looking style.
'Leave out method' is a good way to make your hair look more natural. This is when you leave out some of your natural hair to blend in with the weave.
Vixen method is the most usable methods by stylists! Ask your stylist about this method. It will make your hair look more natural!
Choose hair which is the closest to your natural hair colour! It`s a simple tip for you, but many people forget about this! This is so that your non-natural hair can look natural when combined with your own hair! Therefore, choose your non-natural hair wisely!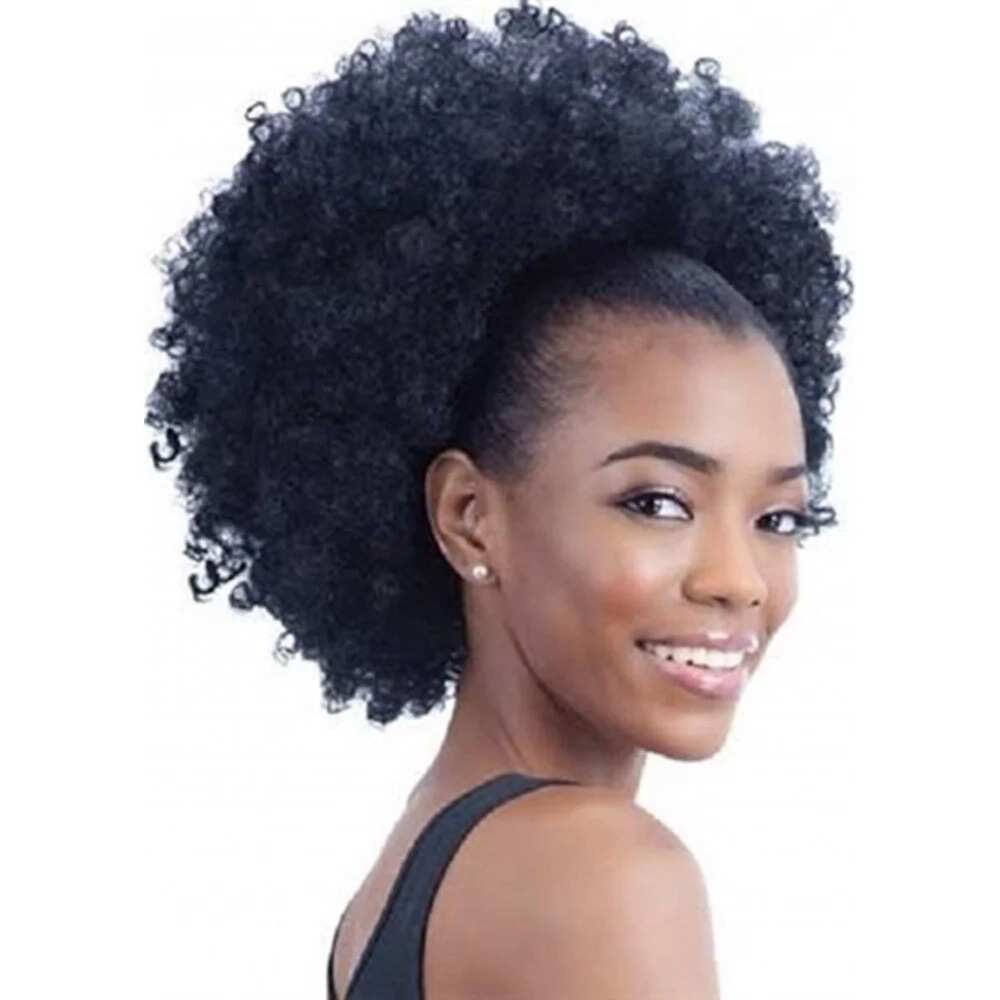 Different styles of fixing human hair can have different pros and cons! Therefore, follow these options of fixing human hair style wisely. If you have an option to ask for the professional help on this matter – then ask! It`s a very sensitive issue! You shouldn't trifle with your hair!
READ ALSO: Ankara dresses for plus size ladies
Source: Legit.ng