Which swimming pool is lively in Abuja during the week? 5 best options by NAIJ.com
Nigeria's Federal Capital Territory, Abuja, is generally busy during week days as people go about their daily activities.
However, in the evenings, many still find time to relax with their friends and loved ones.
One of the places people hang out a lot in the capital city are pool sides situated in different areas of the city.
See the list of some popular places below:
1. FULANI POOL BAR AND RESTAURANT
This pool is located inside the premises of the luxurious Transcorp Hilton hotel, Abuja. At the pool, a guest have the privilege of enjoying a lively atmosphere under its traditional thatched roofing, statues and mat.
Guests can order barbeque a la carte specialties for dinner or lunch, just as the name implies.
The pool showcases and bring to light the lifestyle of the Fulani people. It reflects their culture and traditions.
Their opening hours from Sunday-Monday is 9:00-22:30.
Tel: 234-9-4613000.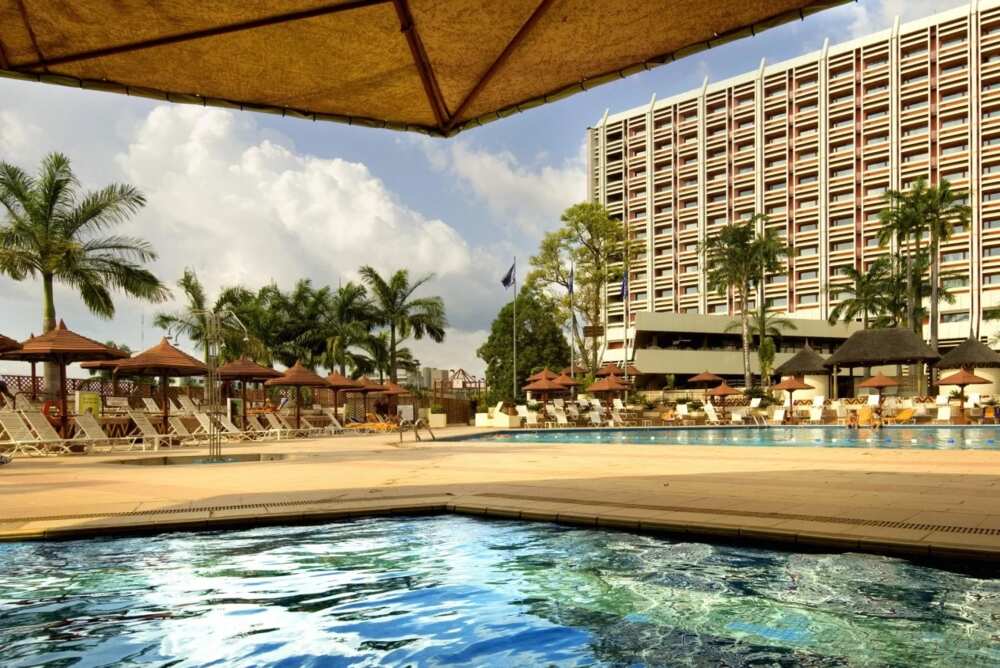 2. BOLINGO HOTEL POOL
This 3-star hotel pool is located at Independent Avenue, Phase 2, Abuja, Nigeria. It is situated close to the International Conference Center and the IBB Golf Club.
The Bolingo pool has an open space for seating and having a great view of the hotel. The hotel also has a free Wi-Fi.
This pool is lively even on weekdays as there is none stop music from a DJ beside the pool. It's open to everybody, even kids accompanied by an adult.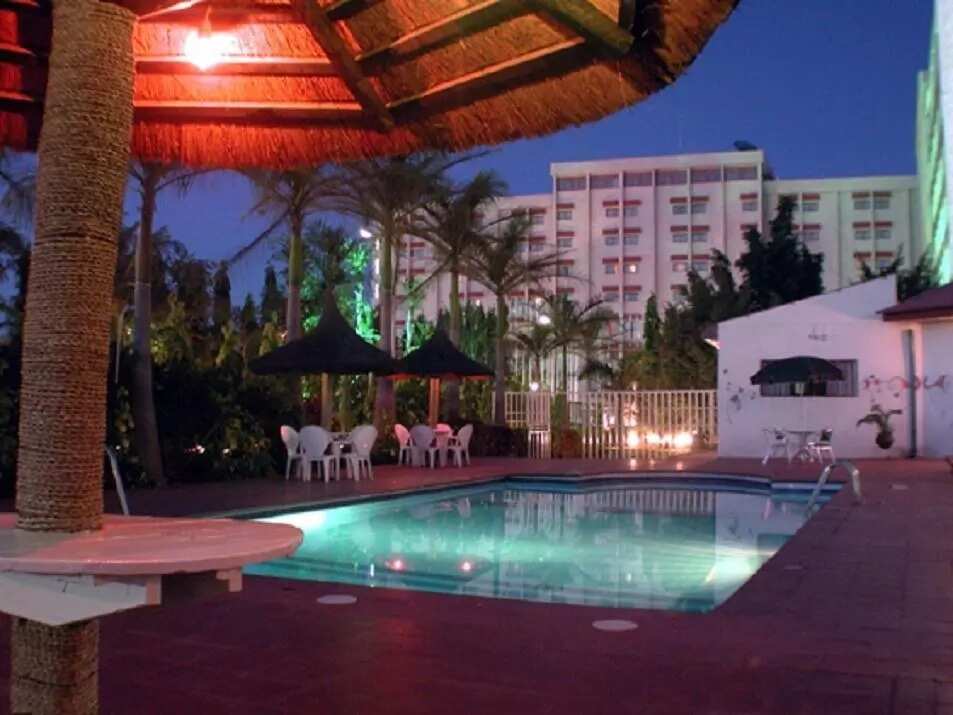 3. AGURA HOTEL POOL
Agura hotel has a very large pool and it's fun both weekends and weekdays.
Beside the pool is a bar stocked with all kind of drinks and also you can order barbeque, accompanied by none stop music from a DJ.
Agura hotel is located at Garki area 10 along Moshod Abiola road, Abuja, directly opposite the Defence Headquarters.
Their telehone contact numbers are: 08092243073, 08037040155, 08059655858.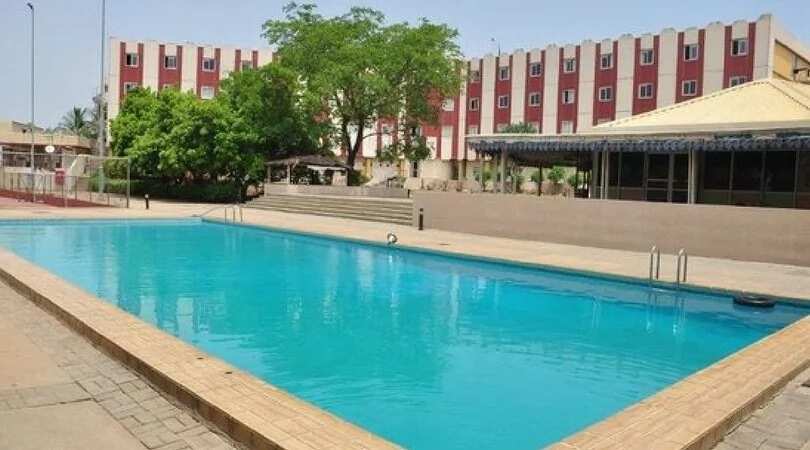 4. SANDRALIA HOTEL POOL
This is a five-star hotel with exclusive and beautiful pool. The pool is located 30km from the Nnamdi Azikiwe International Airport, Abuja.
It is a luxurious hotel with a spacious pool side with pool bar and barbeque for daily relaxation. It's fun and lively even on weekdays. It also has a cool seat out spot.
Address: 1, Solomon Lar Way, Jabi, Abuja.
Tel: +234 (081) 79080119, 08037969426, 09095203720.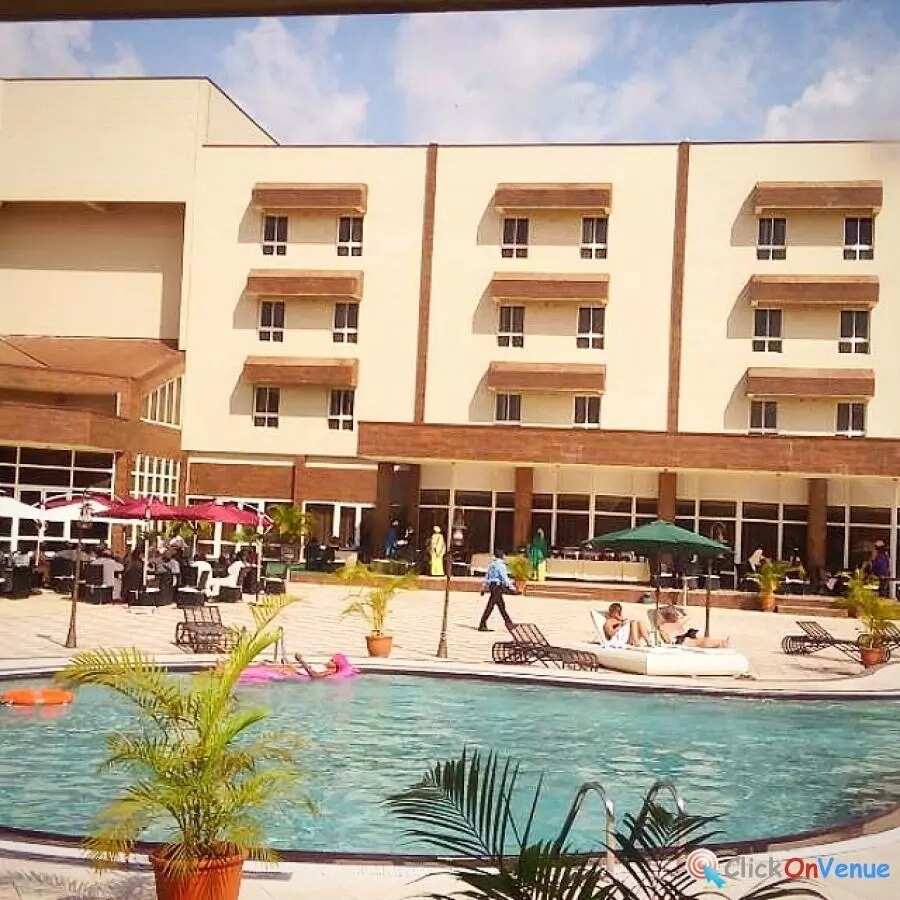 5. BLU CABANA
Blu Cabana Restaurant and Cafe is located in the quiet Mabushi district in Abuja.
The restaurant has a swimming pool, gym, lounge and an indoor and outdoor playroom for kids.
Their pool side is the perfect relaxation spot and a dip into the pool is an experience worth having.
Tel: +234 705 151 1511.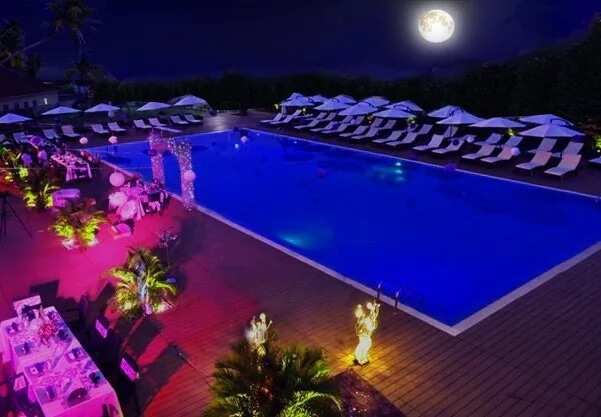 Source: Legit.ng