Latest bungalow designs in Nigeria
Do you want to live in a beautiful house? Maybe you are just looking to stand out? Today you have a great opportunity to see the latest bungalow designs in Nigeria! I am sure you will like these pictures!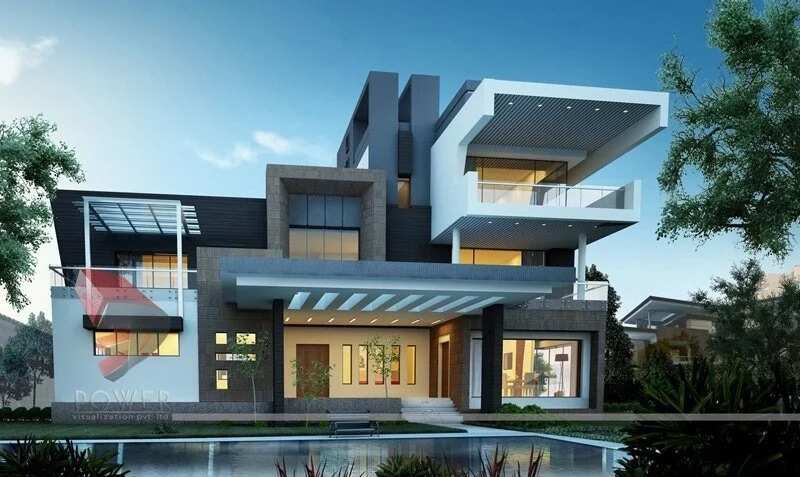 Bungalow designs in Nigeria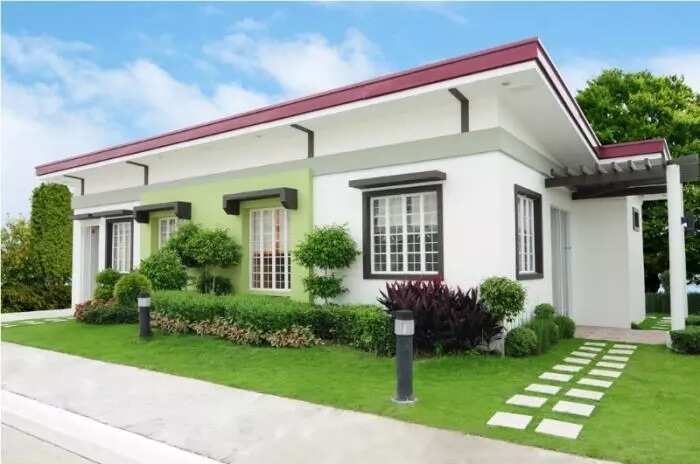 The word bungalow defines true coziness. It speaks of a modestly sized, yet comfortable home. Bungalow house very often has one and a half floors and low roofs. These houses have columns and heavy stone porch supports. The bungalow style was popular in the US in the early 1900s.
Bungalow design is also very popular in Nigeria these days. As people get older and start to have families, they feel the need to want a beautiful home for the whole family. Of course, a bungalow design is a great choice.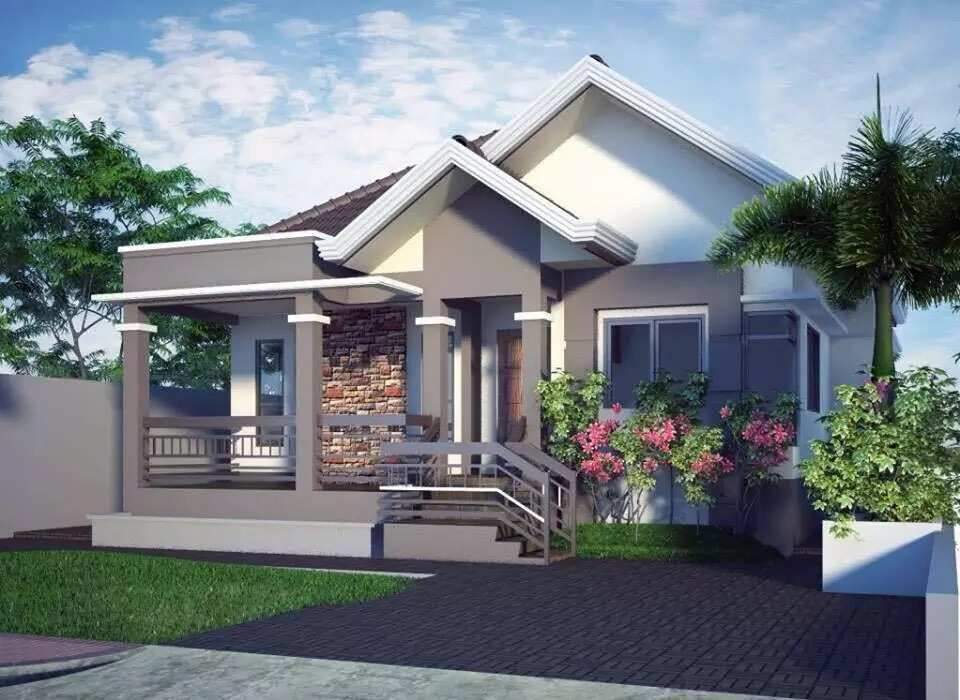 What is architecture? It is something that we see every day of our life. It is also an art. Nowadays, architecture diversity is becoming more and more popular in our country. In Nigeria, you will notice thousands of beautiful building designs. If you already know what kind of house you want, but do not understand the design to achieve this, then we can help you find the right style.
Architectural design always surprises with his beauty and versatility. Bungalow houses in Nigeria are very popular among lower classes. That is because they are easier to build and also cheaper. Bungalow styles and designs have evolved over the years. You need to think about what the modern bungalow looks like today.
Furniture for your bungalow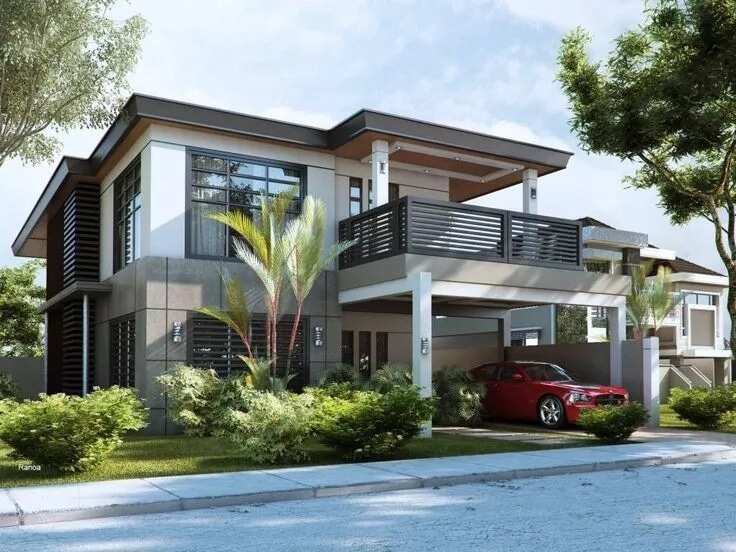 The furniture should simple and original! An integral criterion for building a house is the use of natural materials. It means that the furniture is made of natural wood or it is woven. Remember that you should not furnish your house with massive furniture. It is not the best architectural style. Cushioned furniture and beds that are not too high, blends perfectly in homes like these.
If you want to get rid of the vanity of civilization and to relax with your family – bungalow design is for you. Maybe you just need to fix your old house or to buy a new one. It should be attractive and at the same time cozy.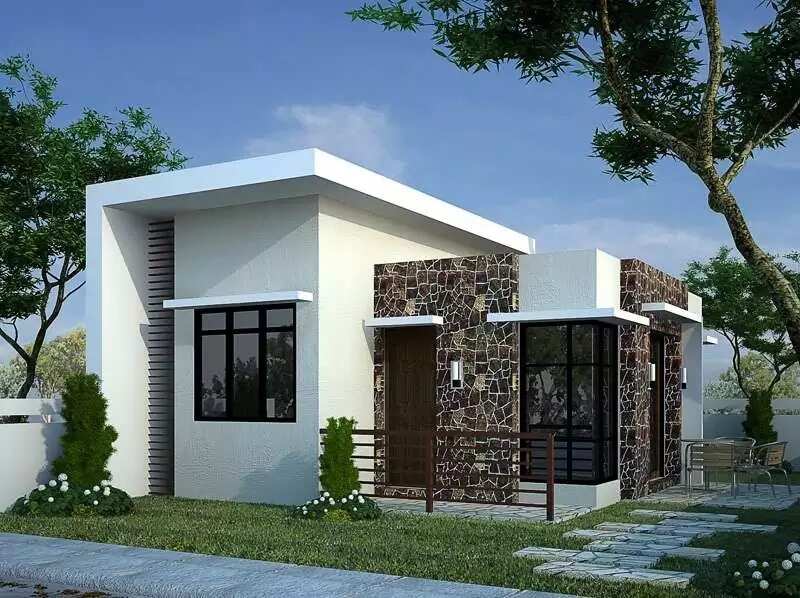 READ ALSO: Lionel Messi house and cars
Bungalow design is one of the most popular and common house designs in Nigeria. The modern bungalow can have more than one floor but an added floor is simply a luxury. It is rarely used by residents of the house.
Modern bungalow designs in Nigeria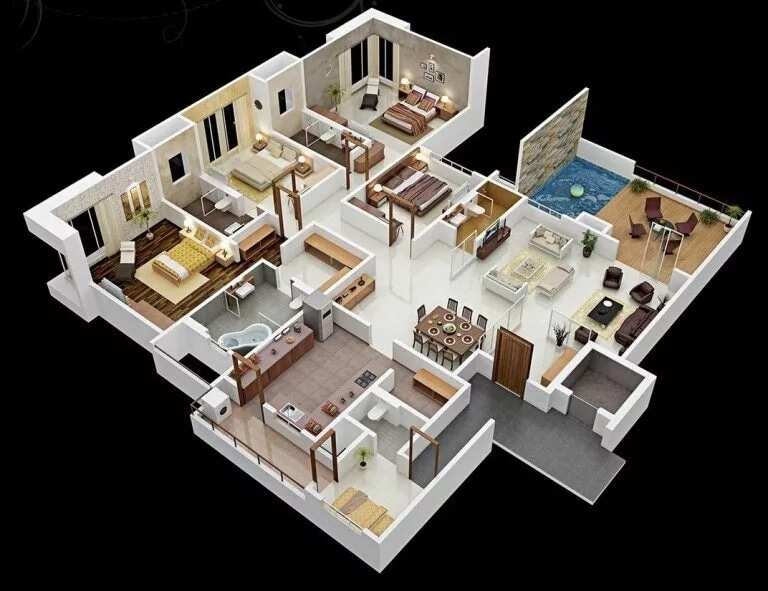 Before, the bungalow house was much smaller in size. But they had wide verandas. Nowadays, it is a suitable house for young and old, single and married, large families and small. The semi-detached bungalow consists of bedrooms, living room, kitchen, and toilets. In fact, in bigger bungalow houses there can be several toilets or multiple living rooms. They can also include a dining area, library, or several balconies and guest rooms.
Most people would probably like to live in bungalow houses. Beauty, comfort, coziness, these described everything you need for your family happiness.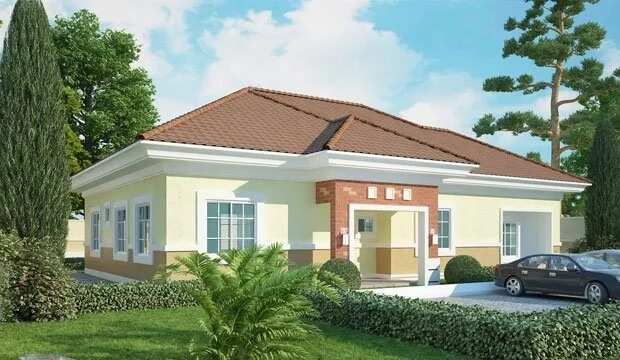 The most notable and important feature of bungalow houses in Nigeria is that they are built in horizontal location. It is very interesting that the house has a central room and all the rest are located around it. Besides, there is also an economy of space in the architectural plan. The houses are dominated by a flat roof and small corridors.
You can admire the latest bungalow designs in Nigeria in these pictures.
Bathroom designs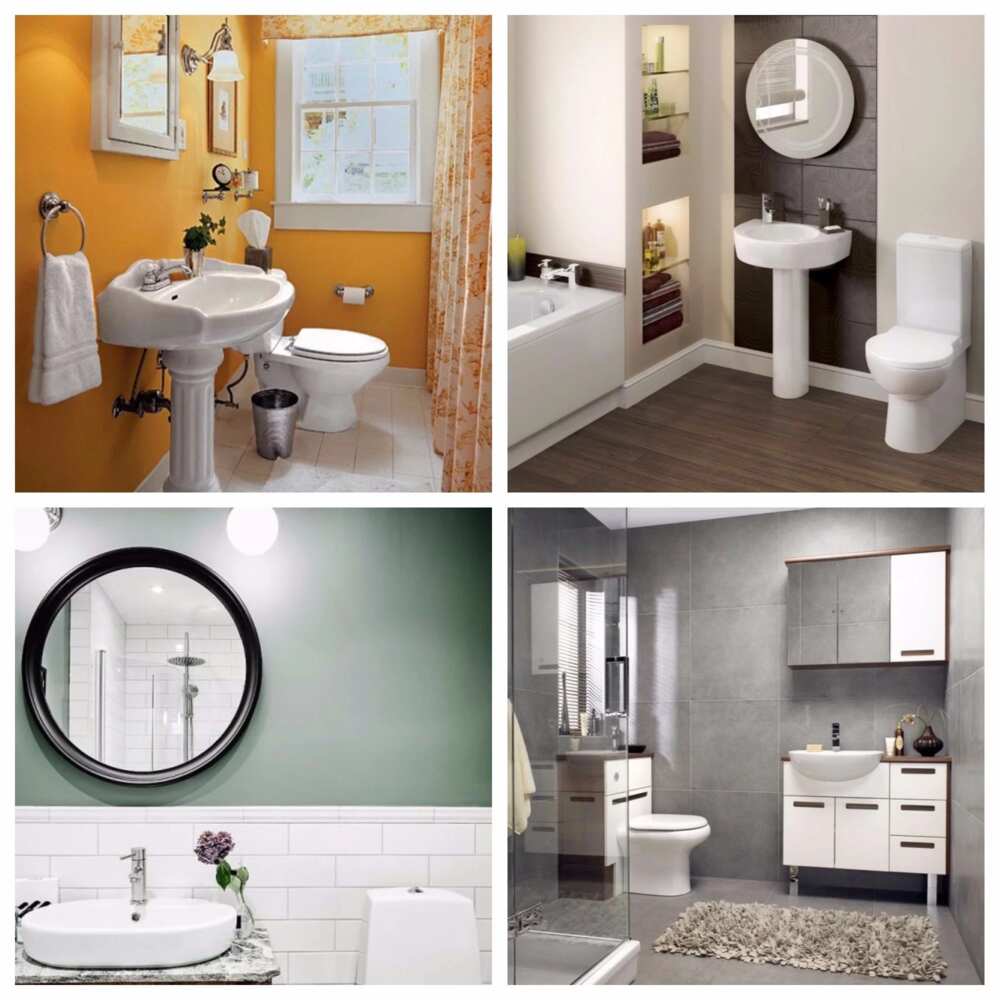 A modern bathroom is an essential part of the whole house. It can come in different sizes. For example, Luxury, Master, Half or Full design. Each bathroom must include a toilet and shower. But modern baths can have sinks, a toilet, a bathtub and a shower.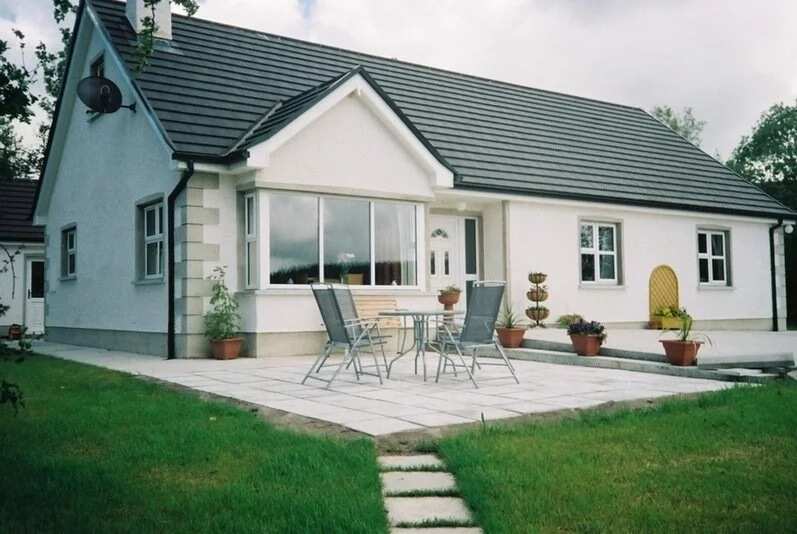 Bungalow houses are so wonderful. There are so many different and beautiful styles of building the home of your dream! All you need to do is think about everything even to the last detail. Curtains style or bedroom designs, table, chair, cabinet - every part of your house can be unique if you want!
READ ALSO: Pop ceiling designs in Nigeria
Source: Legit.ng