Chicken is always a good idea (unless you are a vegetarian). You can cook it in so many ways and always end up with a delicious meal. In our opinion, one of the best ways to use chicken in cooking is to prepare a chicken curry sauce. Which is why today we want to tell you how to prepare chicken curry sauce. Our chicken curry sauce recipe will leave your guests asking for more!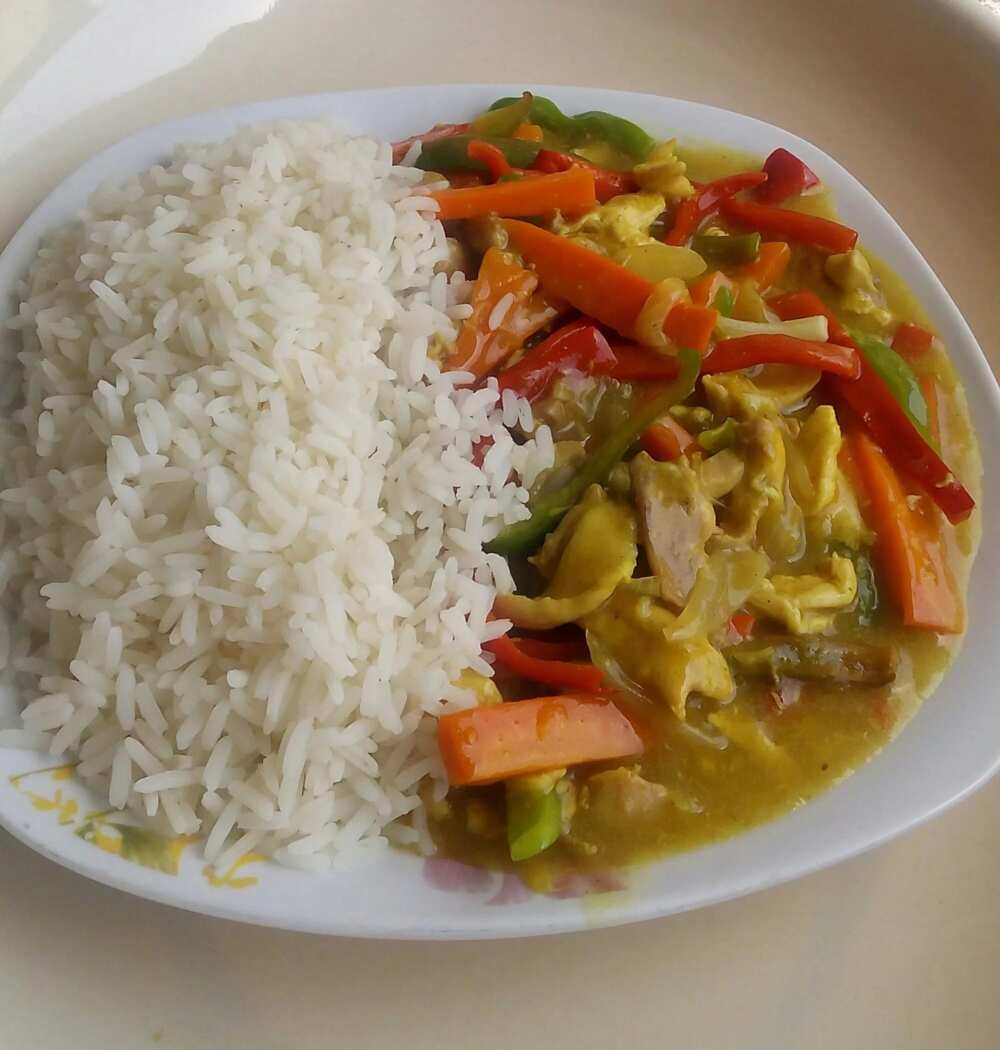 Nigeria is full of curry sauce recipes, each one unique and delicious. Almost every cook has their own method of how to make curry sauce or how to make chicken sauce. Our way of how to prepare chicken sauce probably will not be all that original. However, it is still one of the best ways to make it!
Most chicken curry recipes are centred around the chicken itself. Little else is added to it, apart from spices, onions and garlic. We want to shift the focus away from the chicken and make this curry sauce more flavourful and vibrant by adding a mix of colourful vegetables. Vegetables, especially fresh ones, make this chicken curry sauce so much more special. However, pre-cut veggies will do as well.
Without further ado, let's get to the making of this delicious chicken curry sauce!
Ingredients for the chicken curry sauce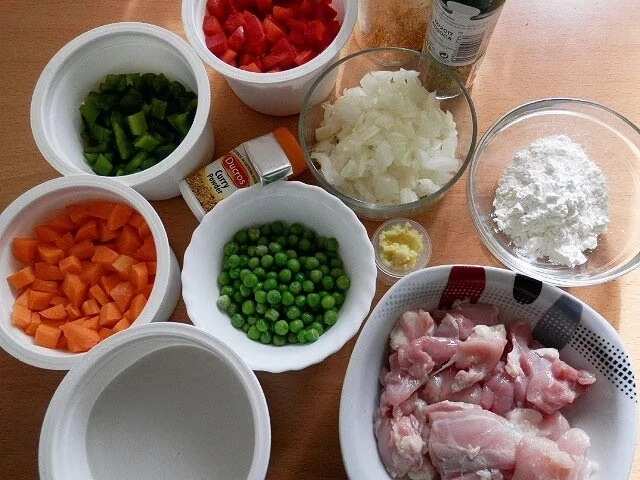 For this recipe of chicken curry sauce, you will need:
☑ 6-8 pieces of chicken
☑ 2 cups of mixed vegetables, chopped
☑ 1-2 scotch bonnet peppers, chopped
☑ 3 stalks of spring onions
☑ 1 medium-sized onion, chopped
☑ 2 1/2 tbsp. of corn flour/plain flour/corn starch OR 3 large potatoes, boiled
☑ 3 cloves of garlic, minced
☑ 1 tbsp. ginger, minced
☑ 3 Maggi or Knorr cubes (chicken taste)
☑ 1 tbsp. of curry powder
☑ 1 tsp. of thyme
☑ 1 1/2 tsp. of garlic powder
☑ 1/2 tbsp. of vegetable oil for frying
☑ a pinch of turmeric for colour
☑ salt, pepper and extra chicken seasoning to taste.
Recommendations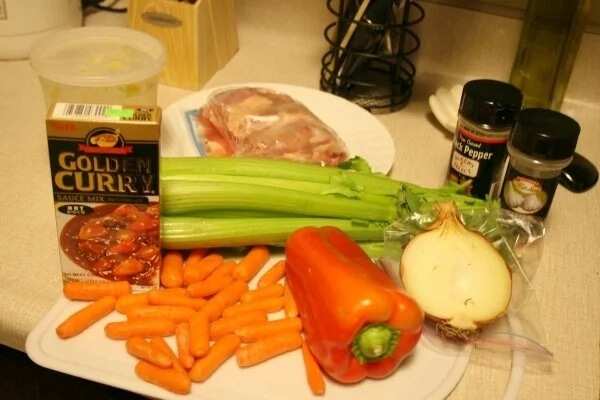 For this recipe, it is best to use chicken legs or filet cut into medium-sized chunks. As for the vegetables, we recommend you use peppers, green beans, cabbage and carrots. You can either buy pre-cut and/or frozen veggies or go an extra mile and get the fresh ingredients. The amount of scotch bonnet peppers depends on how spicy you want your curry to be. You can ditch them altogether, if you do not want your curry stew to be spicy.
For thickening, most people use corn flour/plain flour/corn starch. However, you can use potatoes instead. Boil three large potatoes, make a puree out of them with a potato masher or blender, adding a little water. And voila! You can use the puree to thicken your curry sauce.
And now, let's move on to the actual cooking part!
How to make chicken curry sauce?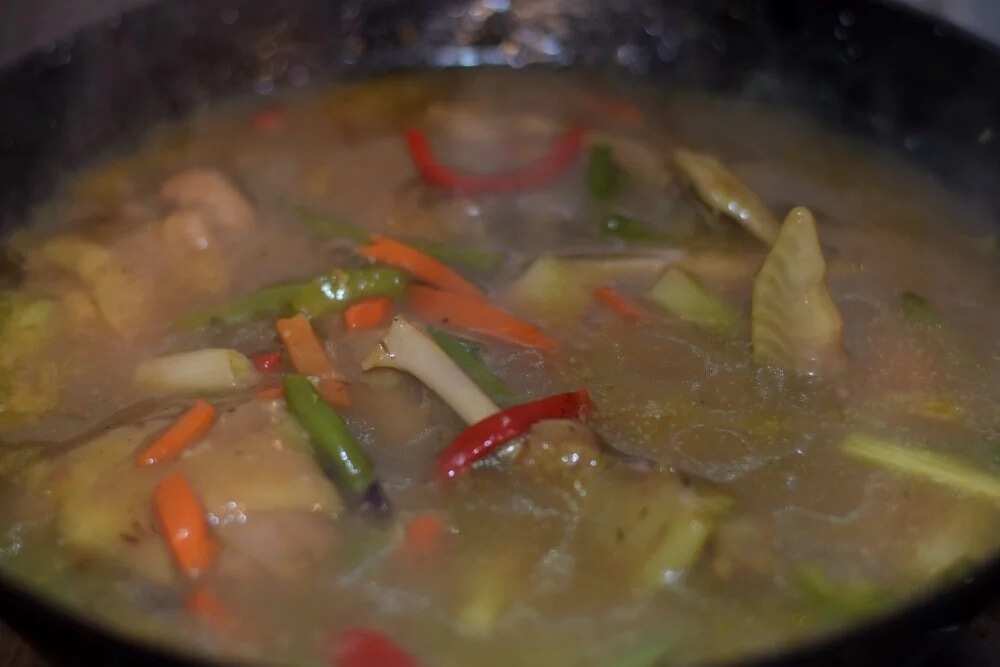 READ ALSO: How to prepare sauce for white rice with curry?
Step 1. Wash the chicken and season it with half of your curry powder and chicken seasoning, one teaspoon of garlic powder, as well as with all of the thyme and ginger. Add some salt there, too. Marinate the chicken and ingredient for an hour or more before cooking, if you have the time.
Step 2. Grab your chopped and mixed vegetables and season them with one of the Maggi/Knorr cubes, the rest of your garlic powder and a tiny pinch of curry. Set them aside to marinate for half an hour.
Step 3. After the time has passed, put your chicken in a large pot, cover it with water, add half of your chopped onion, some salt and pepper, as well as the rest of your flavour cubes and curry. Place the pot on the medium heat and let it cook.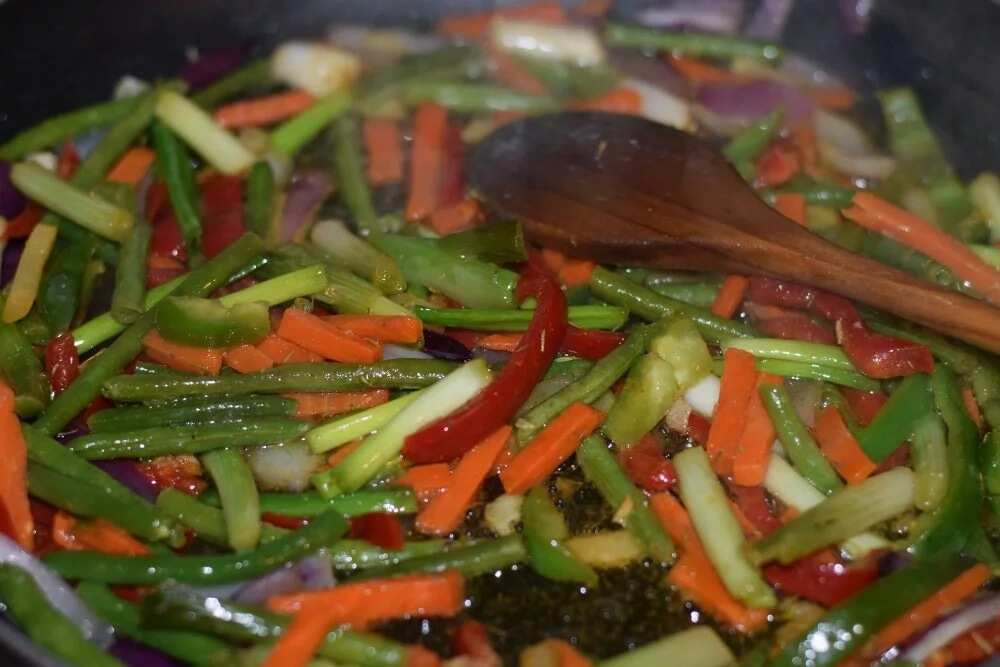 Step 4. While the chicken is cooking, put a frying pan on a separate burner and heat up your vegetable oil on medium heat. When it is hot, add the rest of your onion and the minced garlic. Sauté those until your kitchen fills with their delicious smell. Then, add your vegetables (including scotch bonnet peppers), sauté the whole thing for several minutes and turn off the burner.
Step 5. If you decided to use corn flour/plain flour/corn starch for thickening, it is time to add water to it and mix them together until they are nice and smooth. Alternatively, if you are using potatoes, do what we've said earlier (boil them, mash them and add water).
Step 6. Check on your chicken. If it is soft, take it out of the stock, place the cooked vegetables in the stock and mix them together. Give it a little taste and add more seasoning if needed.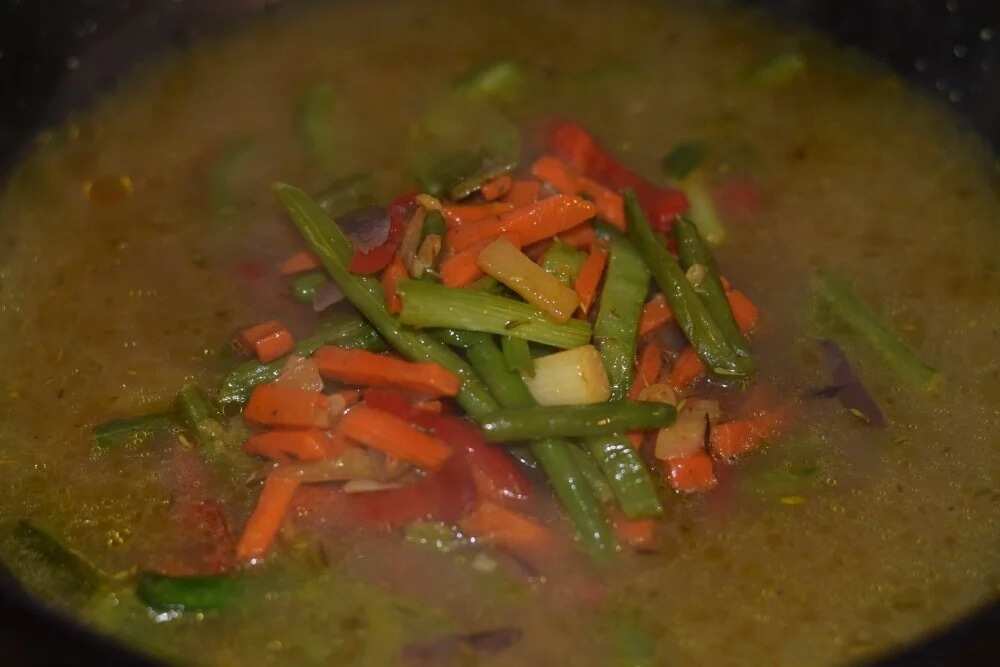 Step 7. Add your corn flour/plain flour/corn starch/potato puree to the sauce. Add it gradually so that you can control how thick your sauce is. Mix it all together.
Step 8. Put the chicken back in the sauce and give it a stir. Add some turmeric to make the colours of the sauce pop.
Step 9. As most of the ingredients are now thoroughly cooked, turn the heat off (if you have an electrical stove) and let the sauce simmer for a few minutes. If you have gas, leave it on the lowest flame possible for up to three minutes.
Step 10. Your sauce is ready! Serve it with couscous, pasta, potatoes, or, most importantly, rice. Use spring onions for garnish.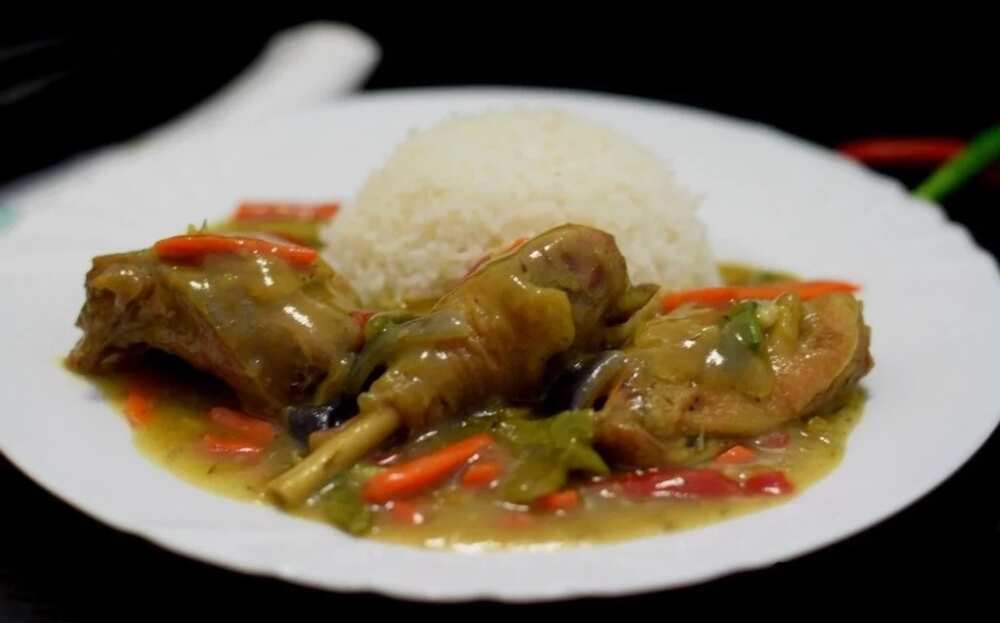 Now you know how to cook chicken curry sauce! Treat yourself every now and again to this delicious meal. Or you can use this recipe to show off your mad cooking skills to your friends and loved ones. Have fun cooking and be careful around sharp knives and hot stoves.
READ ALSO: How to cook Ofe Owerri?