Many of us love making quick meals and couscous is one of such fast-to-cook dishes. We tried different recipes and believe that the couscous recipe with chicken and vegetables you will find below is one of the best version of the meal. It is a delicious and nice dinner for any Nigerian family.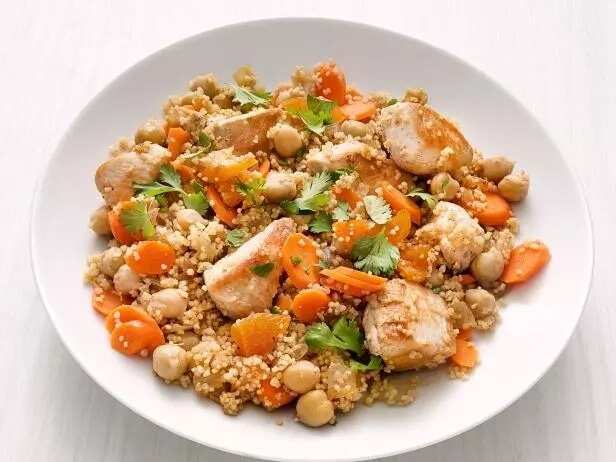 About couscous
What is couscous? Couscous came from the word 'kuskus' and stands for meals made of semolina. Nigerian families also love staple foods, that is why you need to learn how to prepare couscous to impress your friends and family members. We know the best way to cook it with chicken and vegetables, which is a perfect combination for summer.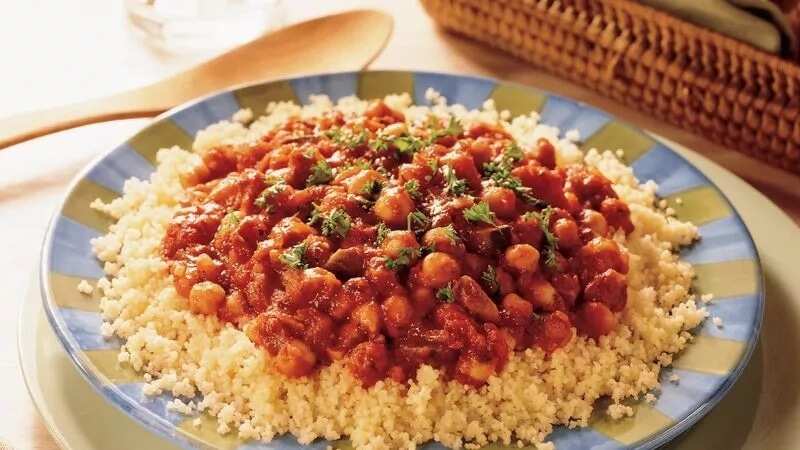 How to cook couscous
Every couscous recipe begins with a list of ingredients. You can add your ingredients, make the dish more or less spicy, use more summer vegetables or limit yourself to carrot meals or potatoes only, etc. Since we are explaining how to prepare couscous with chicken and vegetables, you will really need these two ingredients. It is a good idea to store some chicken breast in your refrigerator, as these can be used for numerous quick meals. Besides, you will need other ingredients as well.
List of couscous dish ingredients:
Bread (it is better to use dry crumbs) – two tablespoon
Chicken (use bone breast) – 300-500 grams
Chicken stock – 0.5 cup
Mix of vegetables (onion, carrot, sweet potatoes, tomatoes) – one cup of each type
Garlic – four cloves
Black pepper (use the ground option) – 0.5 tablespoon
Salt – a bit to flavour, 0.25-0.5 tablespoon
Rosemary (select the dried type) – 0.25 tablespoon
No-stick spray – a little bit for cooking
Couscous – one cup
Make sure your seasonings are either crushed or minced, and all the vegetables are peeled, chopped or sliced. You can use both fresh and frozen vegetables. Everything depends on the season.
READ ALSO: Nigerian fried rice and chicken recipe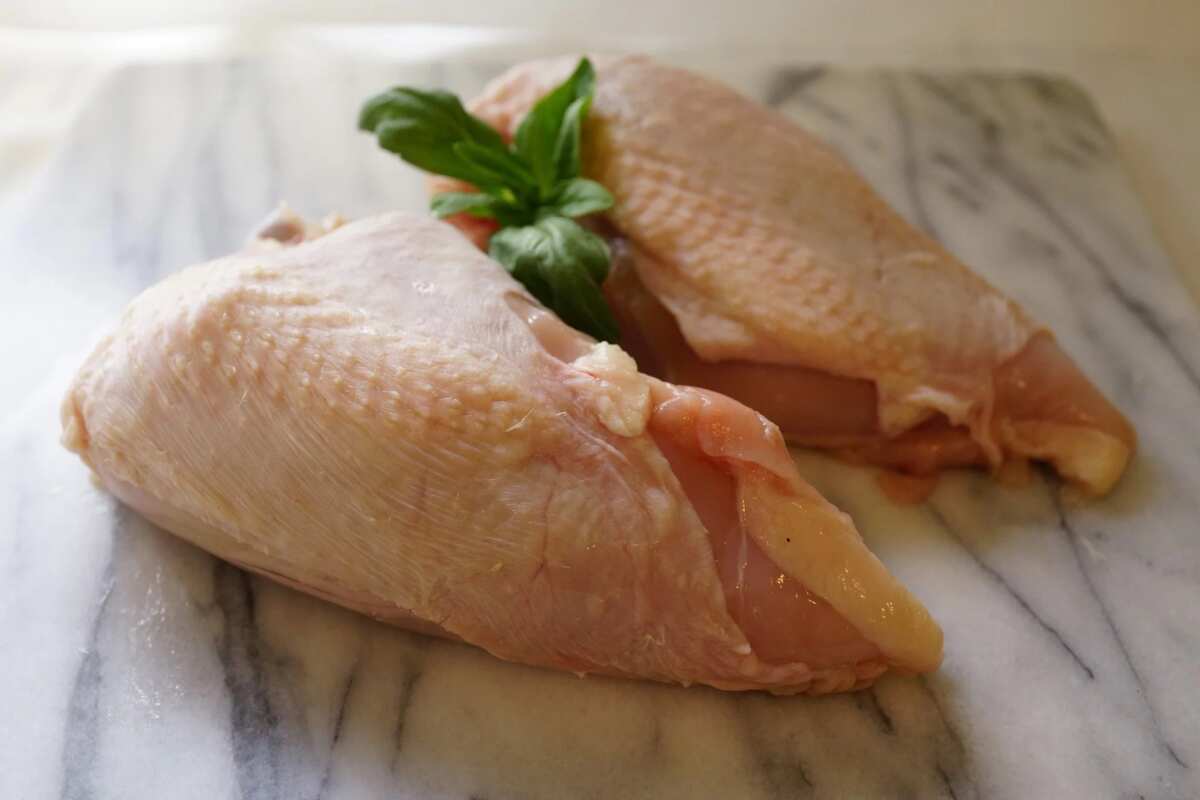 Steps to prepare couscous
Step 1. Start cooking by preparing the following mixture: add dry pieces of bread to a plate along with rosemary, black pepper, and some salt. Take your chicken, slice it using a knife and coat well in the mixture you have already prepared.
Step 2. Now you need a pot covered with no-stick spray, placed on a stove for pre-heating. Place the chicken strips on the hot pot and stir them for approximately 4-6 minutes. Afterwards, put the cooked pieces away and cover them to preserve the heat.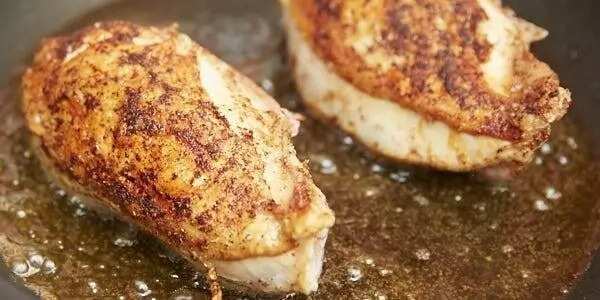 Step 3. Place chicken stock into a pot and let it boil. You are on the last stages of cooking couscous with chicken and vegetables, so after everything starts to boil you can add sliced carrots, pieces of potatoes, onions and minced garlic. Keep stirring this mixture for another 4-6 minutes.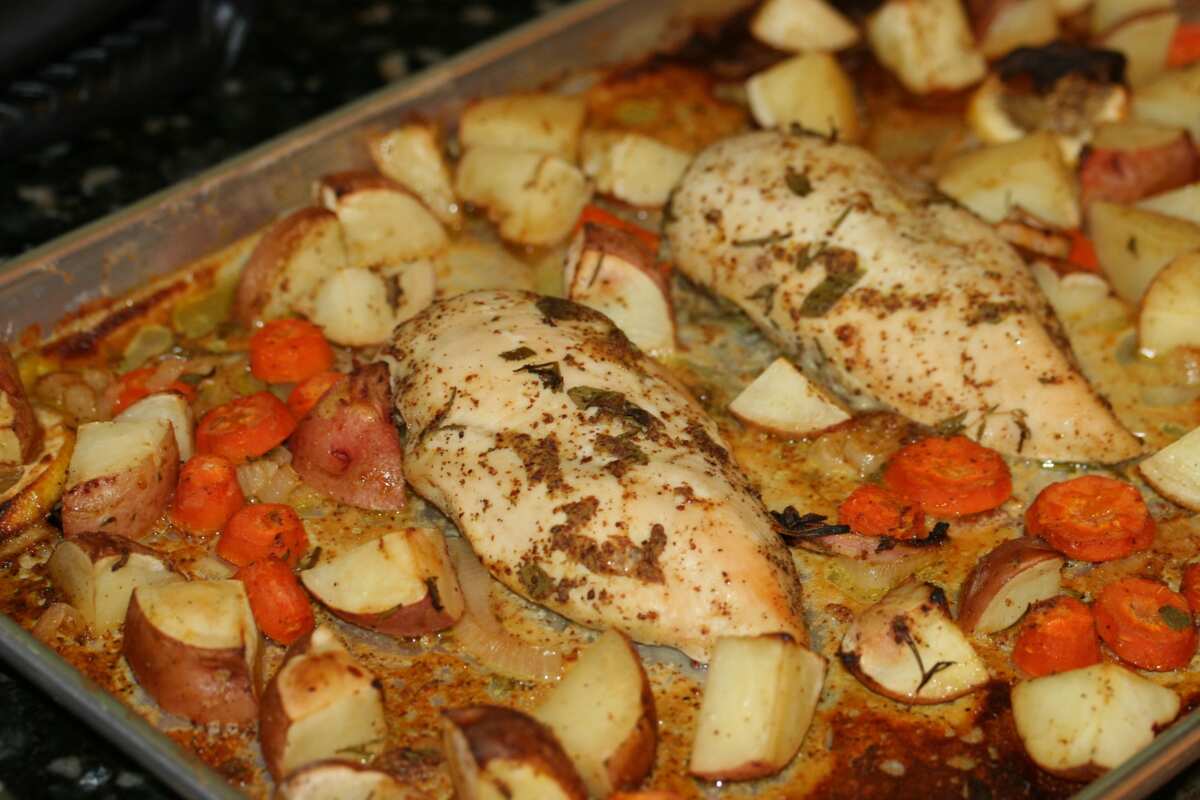 Step 4. Add pieces of tomatoes and chicken (from step 2) into the pot that has to be covered at this point. Keep cooking on low heat for approximately 10 minutes.
READ ALSO: How to cook Nigerian chicken sauce?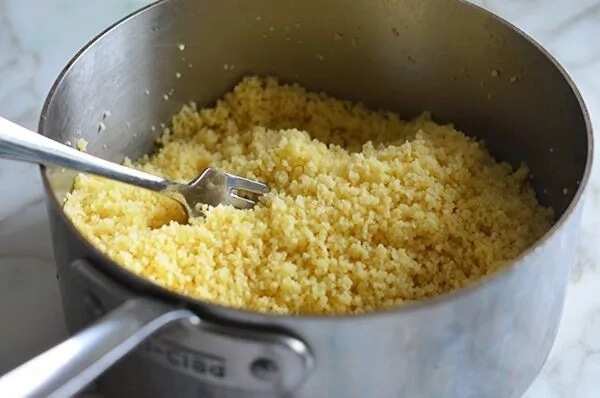 Step 5. Now take another pot and prepare couscous, based on its package guides.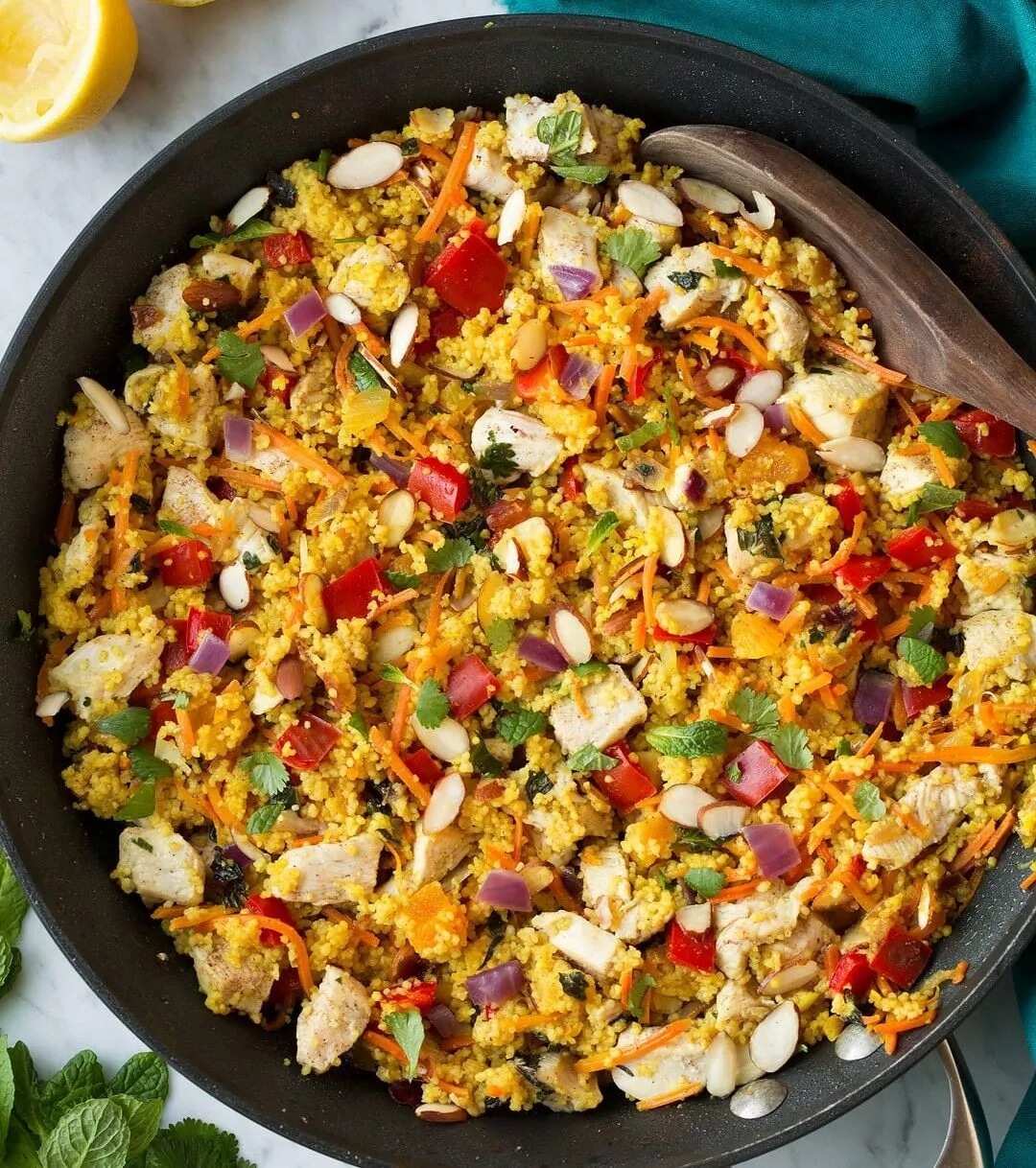 Step 6. When both meals are prepared, you can serve the delicious couscous with chicken and vegetables and enjoy it.
This is how you can cook delicious couscous in Nigeria. Some families enjoy serving it with some salad and fresh pita bread pieces. Others also add yogurt with spices.
READ ALSO: How to prepare chicken pepper soup?