Do you love to eat meals made from chicken? Find out one more awesome chicken curry recipe with coconut milk. This dish has incredible flavor. It looks yummy and tastes really good with rice or another main dish on your table. Learn how to make chicken curry sauce, and you will fall in love with this simple-to-cook, very aromatic and appetizing meal. Believe us, your chicken curry will be delicious!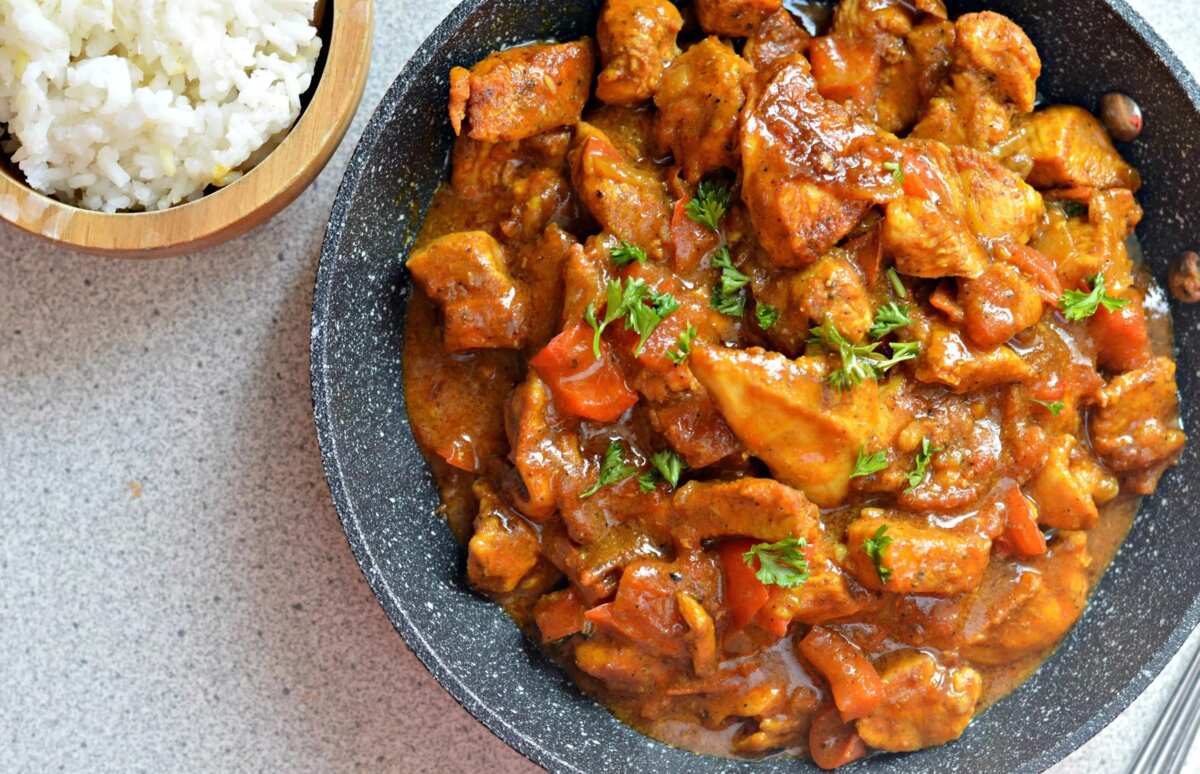 How can you make your chicken curry nutritious? Can you add vegetables when you are planning to make coconut curry sauce or should you avoid tomatoes and potatoes?
Chicken curry sauce recipe
When it comes to making the most delicious meal, you need to look closer at the chicken curry recipe coconut milk and its main ingredients.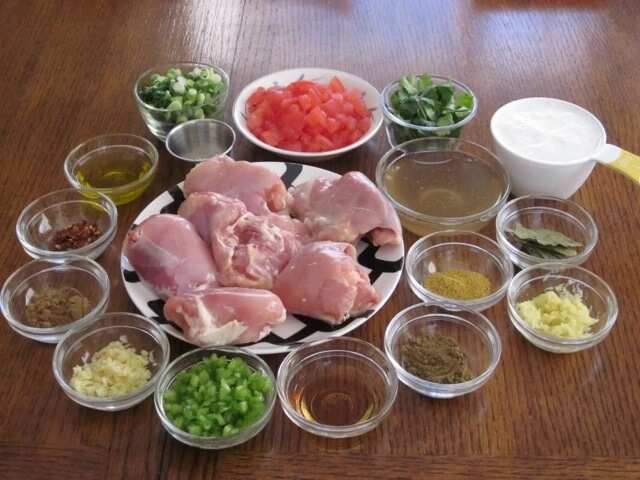 Here are the ingredients you will need for your chicken curry sauce:
Chicken (it is better to go with thighs, still you can choose other parts too) – 5-6 pieces
Coconut milk – 05. cup
Tomatoes – 1 big piece
Potatoes – 1 big piece
Onion – 0.5 piece
Cilantro – 2 tablespoon
Garlic – 4-5 gloves
Cumin (use the roasted option) – 0.5 teaspoon
Garam masala seasonings – 1-2 teaspoon
Olive oil – 0.5 tablespoon
Salt – a little bit for better taste
Spices (curry powder) – 2 teaspoon
Water – 1 cup or less
You can add low-calorie igredients or replace some of the ingredients with others. You can add seasonal vegetables and go with extra spice, aromatic additions, your favorite nuts, rice, etc. You can remove some ingredients from your meal, such as potatoes. It is all up to your personal choice and time.
As for the ingredients listed in this chicken curry sauce recipe, you need to chop, dice and mince the vegetables, because smaller pieces are perfect when added to this meal.
READ ALSO: How to make curry sauce with curry powder?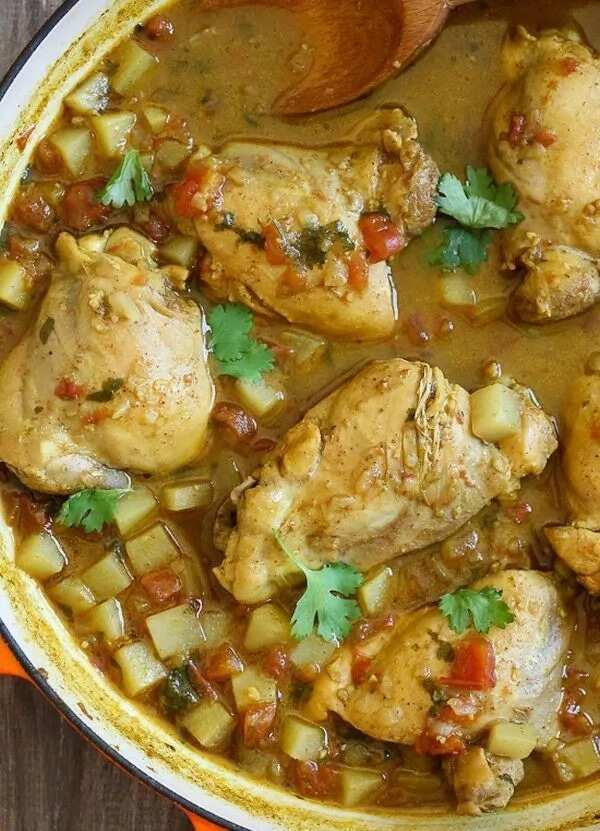 How to make chicken curry sauce
Step 1. You need a pot. Some Nigerian women prefer using a skillet. It is up to you. Take it and add some oil to avoid burning your amazing chicken curry. Pre-heat it.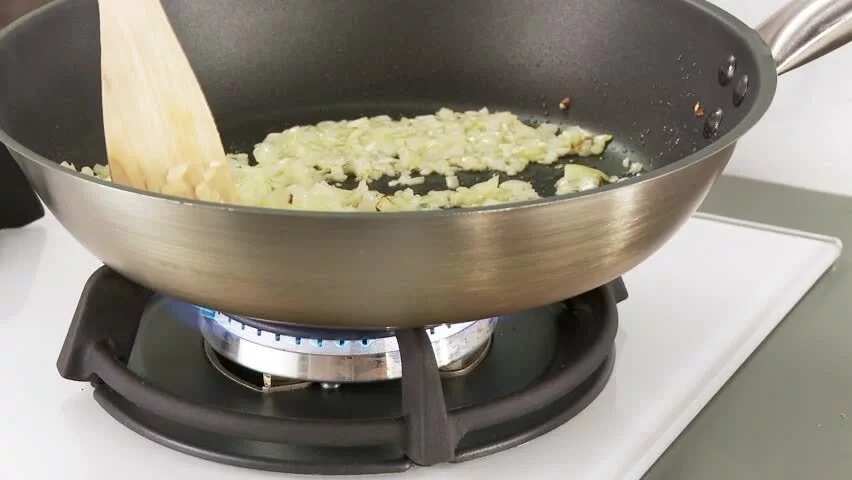 Step 2. Cut onion into small pieces and mince the garlic. Place these ingredients into your pot.
Step 3. After approximately a minute, you need to place other ingredients, such as curry powder, cumin, garam masala. Stir your mixture and wait for another minute.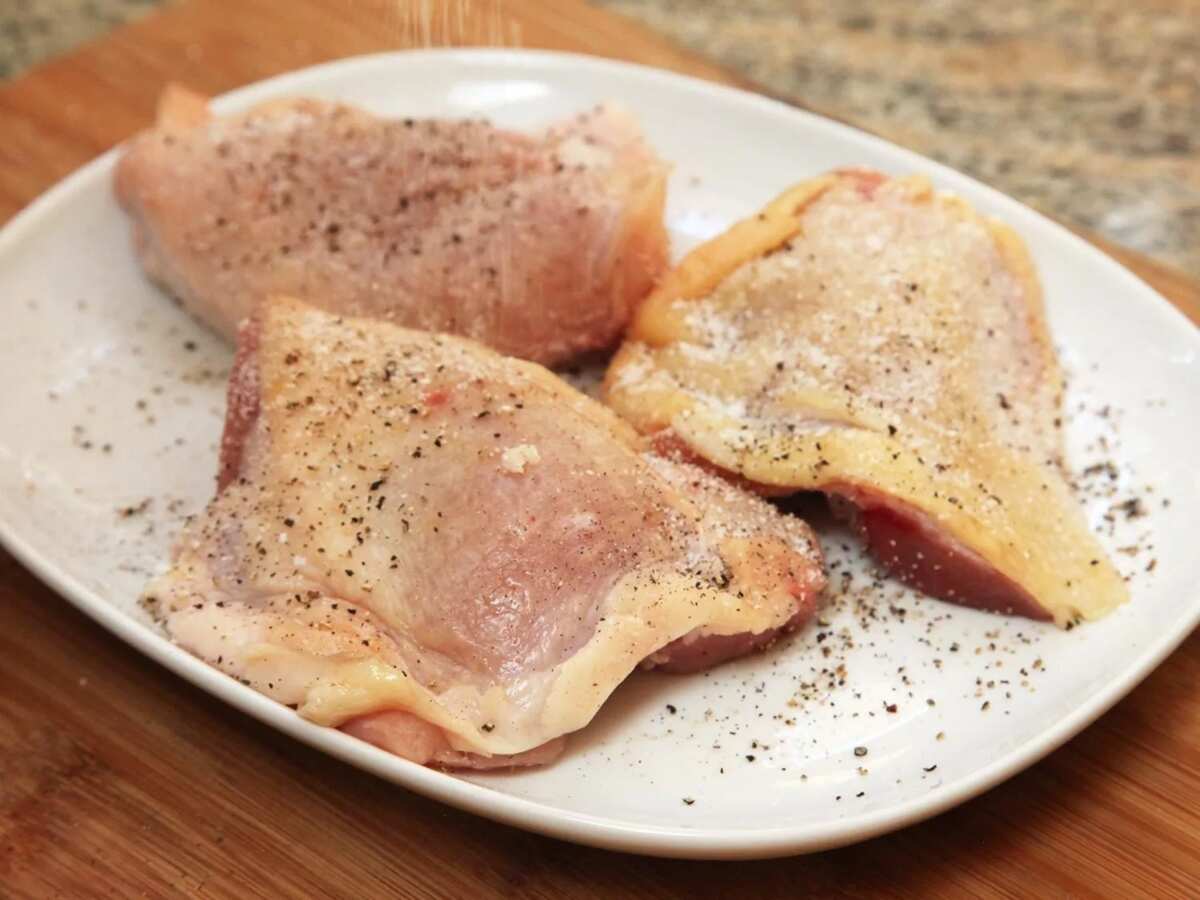 Step 4. Take chicken thighs, remove skin (or keep it if you like to eat the skin) and rub salt into the meat before placing the pieces into the pot. You can use the thighs whole or cut each one into smaller pieces.
READ ALSO: How to cook party jollof rice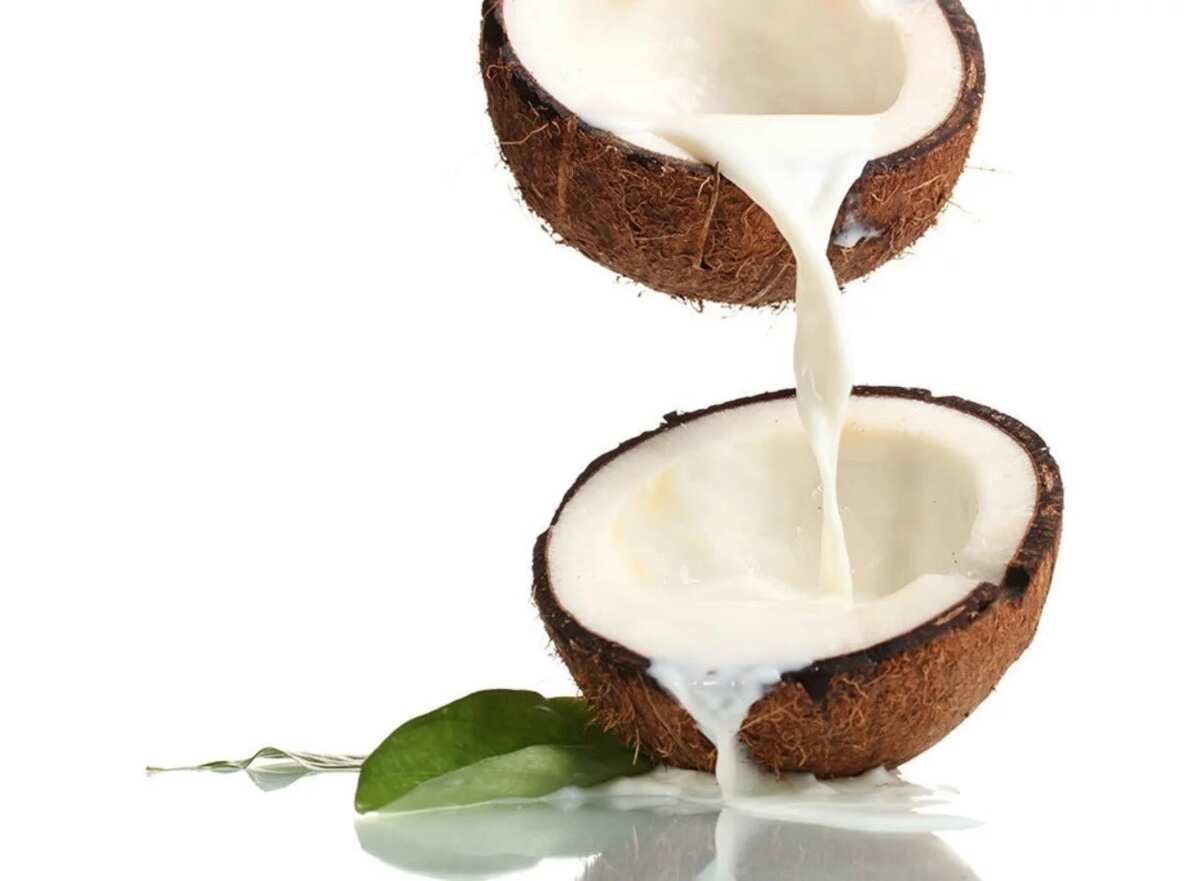 Step 5. Keep adding more ingredients to your coconut curry sauce. Add coconut milk. Chop the big tomato and add its pieces. Add cilantro and pour some water. You will have to keep stirring this mixture for a short while, then cover the pot and the sauce cook on low heat for half an hour.
Step 6. Take the potato and cut it into pieces. Salt it and add to your main mixture. You need to cook the sauce for another 10 minutes.
Step 7. Taste pieces of your coconut curry sauce and you will know when it is ready. All the ingredients must be tender and delicious.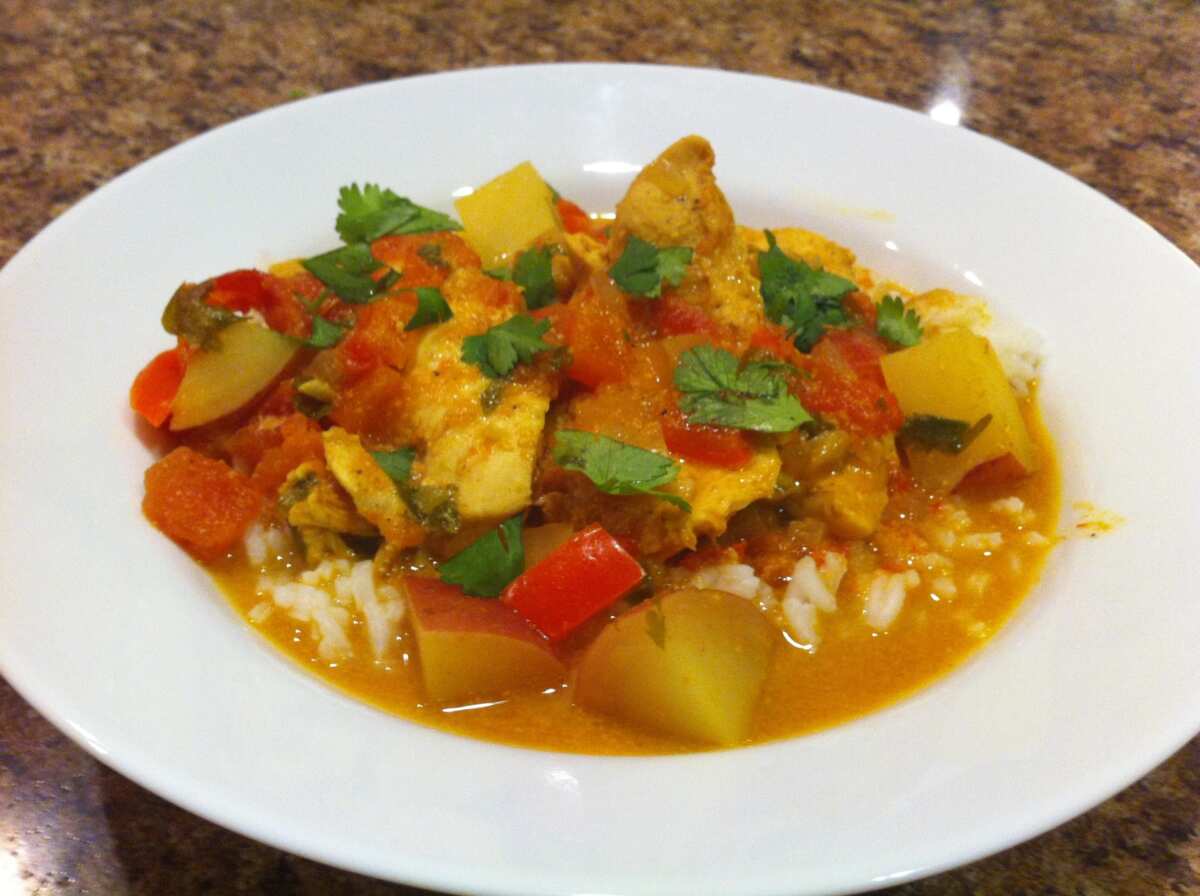 Now you know how to make chicken curry sauce, so take some time and prepare it. You will love the look and taste of your coconut curry sauce and get a proof that coconut milk tastes wonderful with chicken, vegetables, and spices.
P.S. Good news! Your meal is low calorie. For example, 1 serving of one chicken thigh without skin and with small quantity potatoes and coconut milk sauce is approximately 220 calories. Enjoy your meal!
READ ALSO: How to prepare sauce for white rice with curry?