Guinea brocade female styles 2017
Hey, Nigerian fashionistas! Guinea brocade female styles 2017 are here for you! African lionesses, while in pursuit of European and American styles, do not forget about traditional African clothing. Read, see, and be inspired by these new images. You will always look great!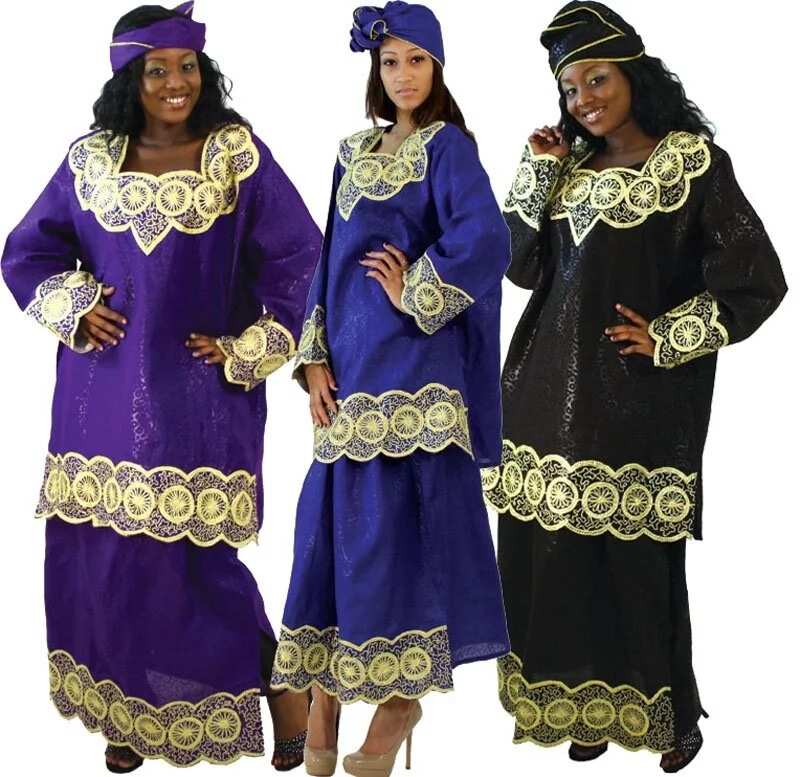 The trends in the global fashion are changing very quickly now. Keeping track of them can be difficult. You don't need to buy into all the latest fashion trends, of course. Sure, if you are willing to spend a lot of money, you can try. But you certainly don't need to. Any fashion lover should know what her favourite essentials are, she should have them in her wardrobe and wear them with pleasure. Every fashionista will certainly feel like a queen if she follows these trendy new styles.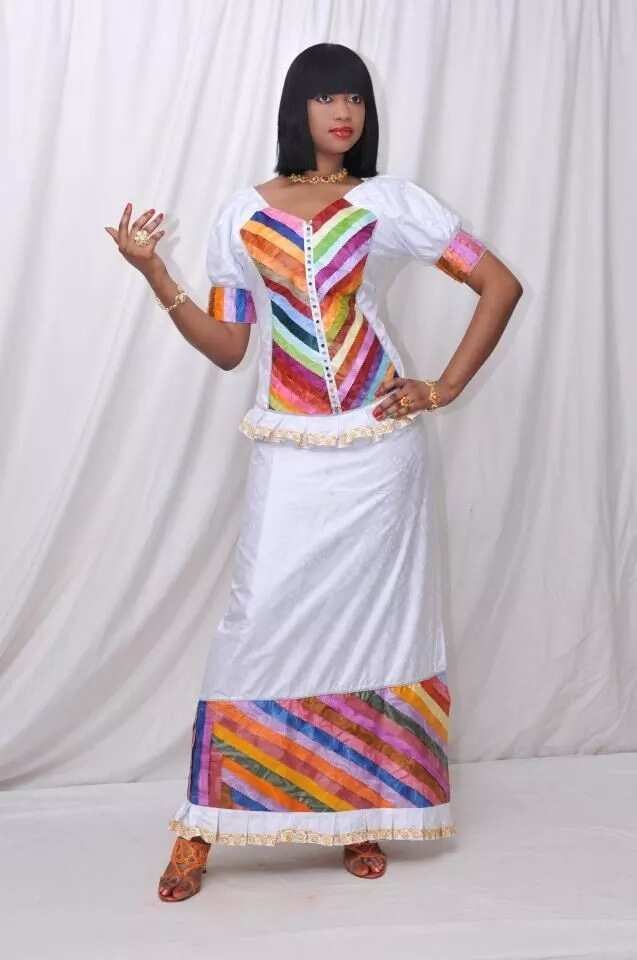 Granted, you need to update your wardrobe from time to time, but you don't have to do it every week, as a lot of fashion industry promoters keep implying that we do these days. Moreover, there are standard items that will work for almost every season and events. When a trend is peculiar to your tradition and sense of style, it is very likely that it will be around for a while.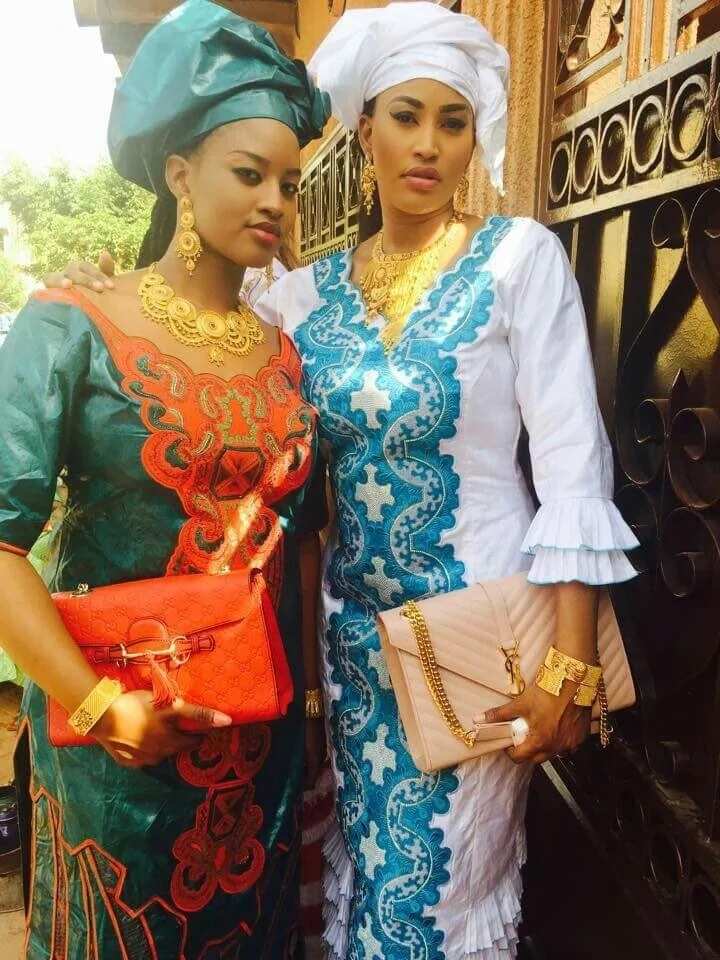 As for African styles of clothes, they are trendy not only on the continent but they are also making waves in other parts of the world. If a woman wants to look bright, beautiful and desires to attract attention, she should pay attention to the special African designs for her clothes.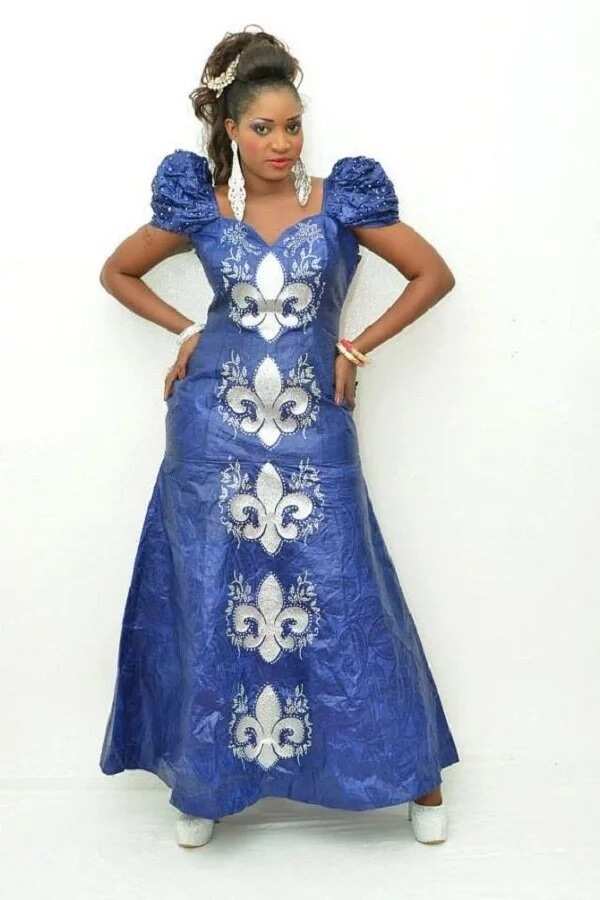 Guinea brocade fabrics
Today we want to talk about the new trends and looks from Guinea brocade female styles 2017. Guinea brocade fabrics are gorgeous. They are suitable for sewing of any kind of clothing and for any occasion. Bright colours, beautiful ornaments, patterns, and embroidery, as well as a brilliant fabric texture, will certainly make your attire unforgettable.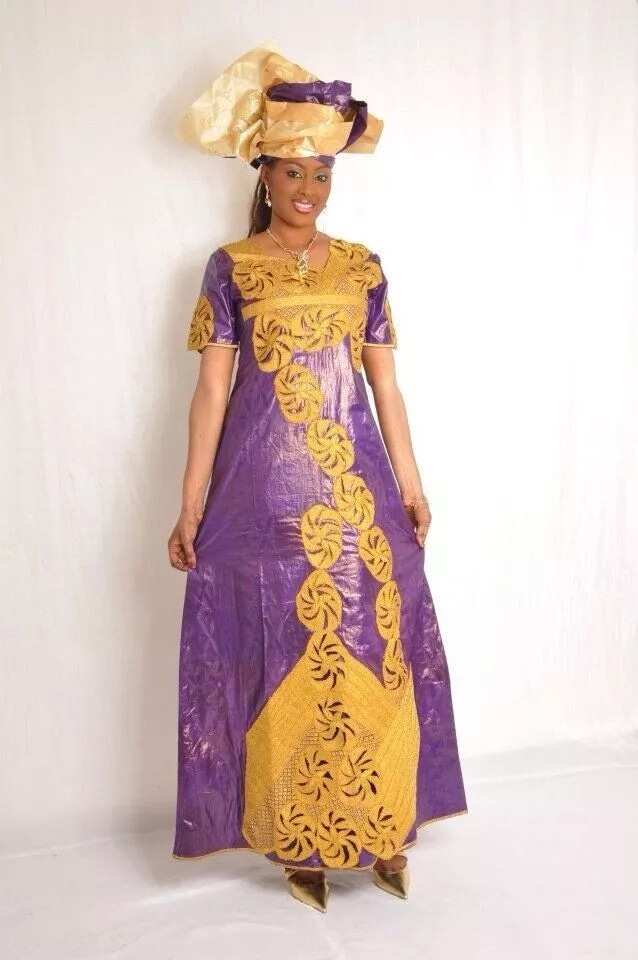 Guinea brocade fabric is rather dense in structure, so items sewn from such textile tend to hold on to the desired shape. Typically, Guinea brocade has a pattern or embroidery. The pattern is usually geometric and can be found on the entire surface of the cloth. But it can also be in the middle (usually it's some form of large ornament) or around the edges (small patterns).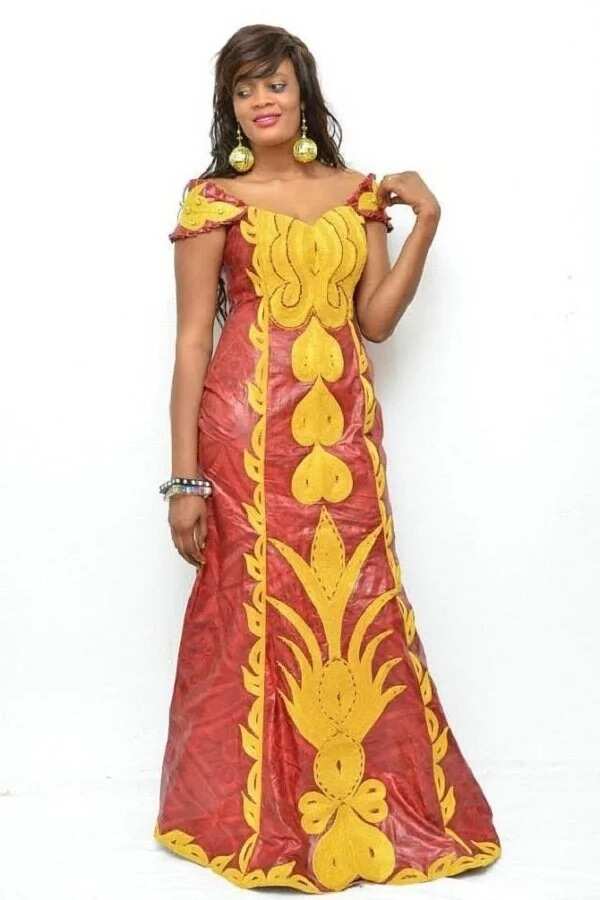 The combination of the basic fabric and pattern is totally dependent on your taste. This season a yellow or golden pattern is trendy on the main textile of brown, white, pink, turquoise, or blue colour. This fascinating look can come with some designs on the fabric in form of lilac and purple colours. Lovers of a more conservative colour palette will have to merge the textile with a pattern that is a little lighter or darker than the main colour of the fabric. These looks of Guinea cloth styles works perfectly as office wears or if you are going for some specific events.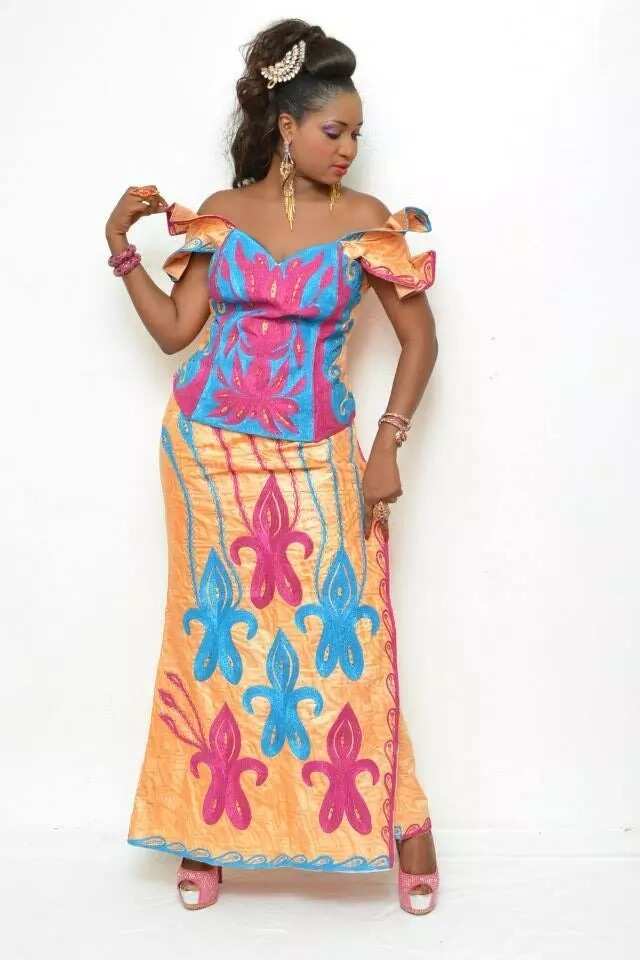 Guinea brocade fabrics with embroidery will certainly make you stand out. Typically, these textiles have an abundantly embroidered edge and a little embroidery on the rest of the basic fabric. Often fabrics with such embroidery have a wavy edge. It's very suitable for long dresses and festive blouses. Usually, embroidery can come in form of floral ornament (flowers, leaves, and stems). The threads used for embroidered patterns are different colours from the basic fabric. Usually, it contrasts with the cloth, but it can also be just of another tone of the same colour.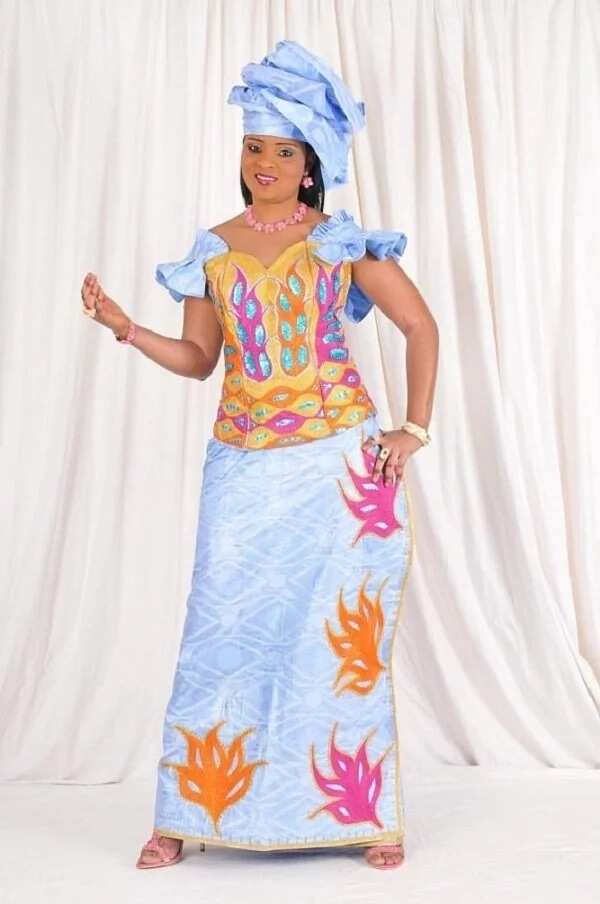 Gold and silver threads are often present in the embroidery. The pattern can be decorated with sequins and rhinestones for especially festive occasions.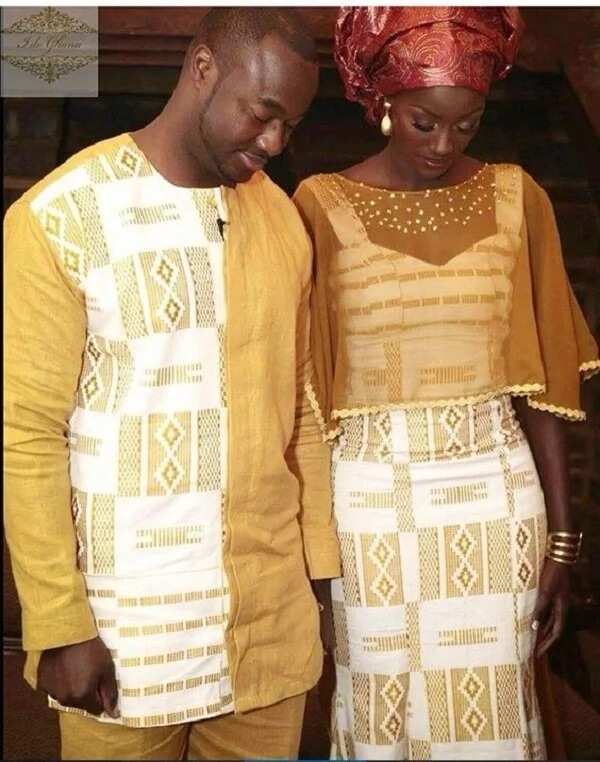 Traditional African clothing
What kind of attire can be created from such a beautiful fabric? Well, of course, the first place is occupied by traditional African and Nigerian looks. Guinea brocade fabric is ideal for sewing African wears for ladies. You can have some elegant dresses which can be worn to all kinds of festive events, including weddings. The fabric glitters and shimmers a little. So you will absolutely outshine most people at the party.
READ ALSO: Atiku styles for female Nigerians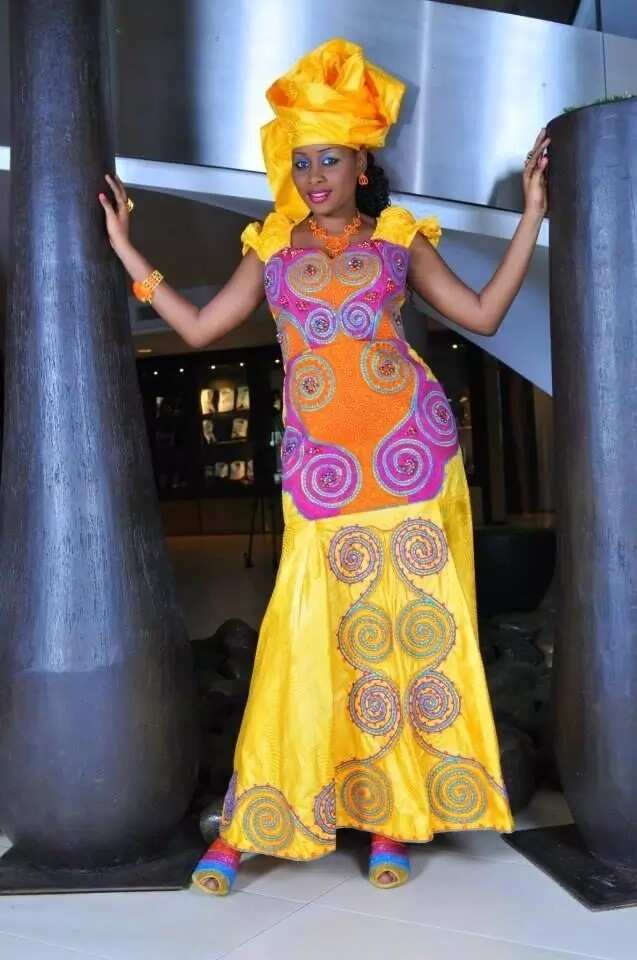 In the season 2017, long straight dresses that reach the floor or slightly flared down brocade dresses will be very trendy. You can also sew a long dress that has the "mermaid tail" style from this fabric. You have to do this very carefully. The cut should not break the fabric pattern. For such a dress, it is better to choose a fabric with a small pattern or embroidery. It looks better when the embroidery is placed at just on the edge.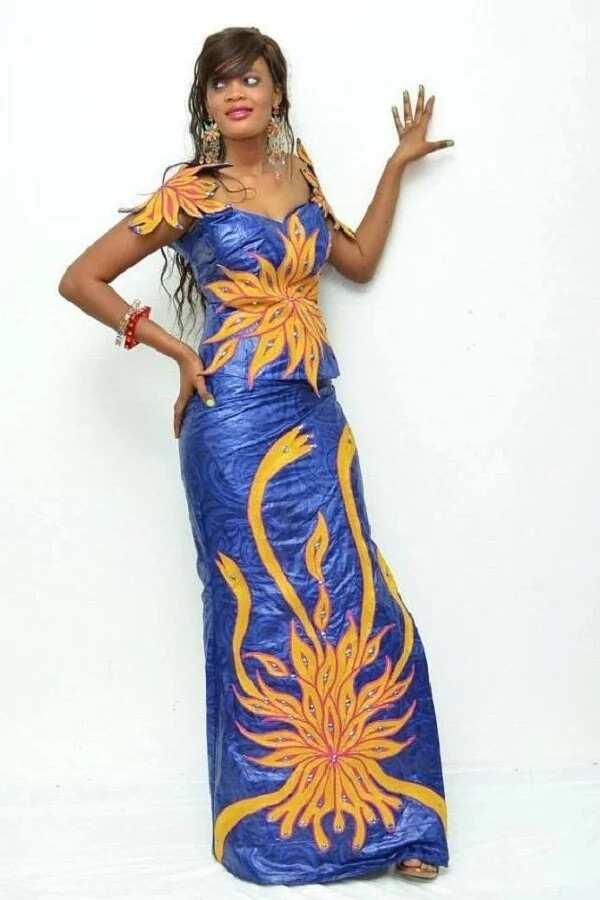 If you sew a dress or blouse from Guinea brocade fabric, be attentive when selecting the cut of the neckline. If the fabric pattern is not so bright and is of a smaller size, you can choose any neckline. But if the ornament is large and contrasting, the cutout should be done either in rectangular or triangular form. The "Angelica" cut type can suit this style well too. If the fabric edge is wavy and has embroidery, you can open your shoulders and make it a straight neckline.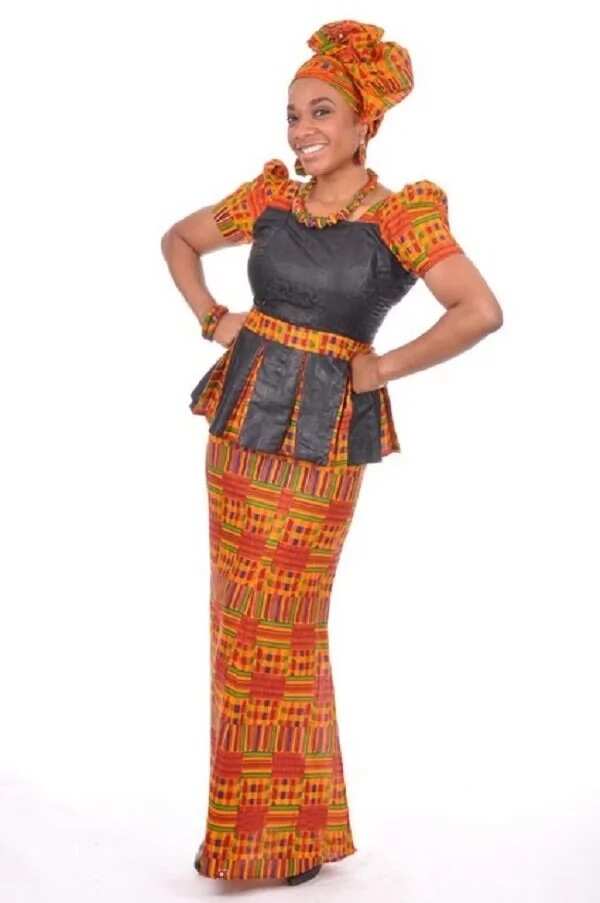 As for suits or other specific styles of outfits, like a skirt and blouse, you can go for one kind of fabric as well as several different kinds. The main thing is to combine colours correctly. For example, you can make it in such a way that the blouse or top is brighter. In this case, choose a Guinea brocade fabric with a large or small pattern according to your preference. It looks better when the skirt has a minimal, inexpressive pattern and not too bright contrasting elements. If you decide to use fabric with shiny ornaments for a skirt, then it is better to sew both the upper and lower part of your attire from the same kind of fabric.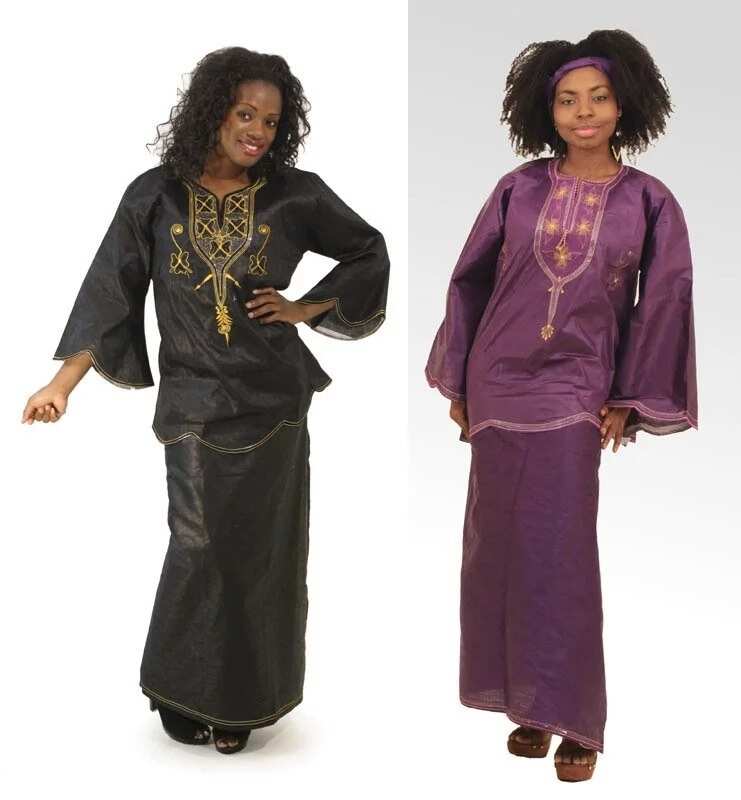 If already have a Guinea brocade blouse in your wardrobe, you can wear a short pencil skirt or stylish jeans with it and just have some fun. We bet you will draw a lot of attention. If you go for a fabric with a more tone-down colour and a barely noticeable pattern, you can sew a skirt and blouse or a small straight dress to the knee or just below the knees. This outfit will be quite appropriate for the office or just hanging out.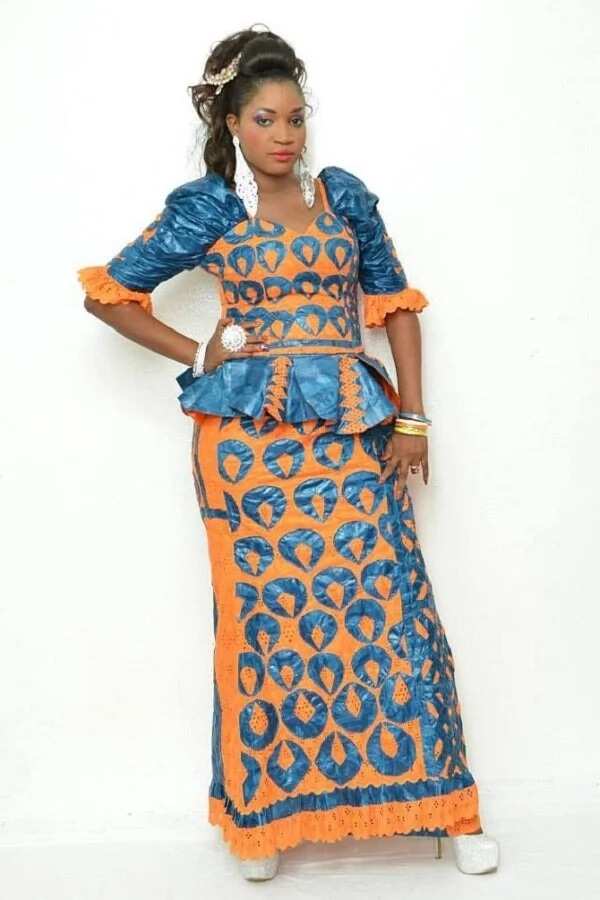 A few words about the fashionable Guinea brocade for this season. Today the latest brocade styles of blue, yellow, sand colours are in trend. Also, don't forget white, lilac and almost all tones of pink.
Dear fashionistas! Stay in trend with worldwide fashion. But remind yourself that traditional looks are also trendy too. Guinea brocade female styles 2017, fabrics and ready-made clothes will help you to create beautiful and vivid looks of a really sultry African woman.
READ ALSO: Hausa ankara styles - Top 20 models you will adore
Source: Legit.ng