How to cook fresh fish pepper soup?
Are you interested in learning how to cook fresh fish pepper soup? We have found the best recipe for you! Just follow our instructions, and you will have a tasty dish for your lunch or dinner.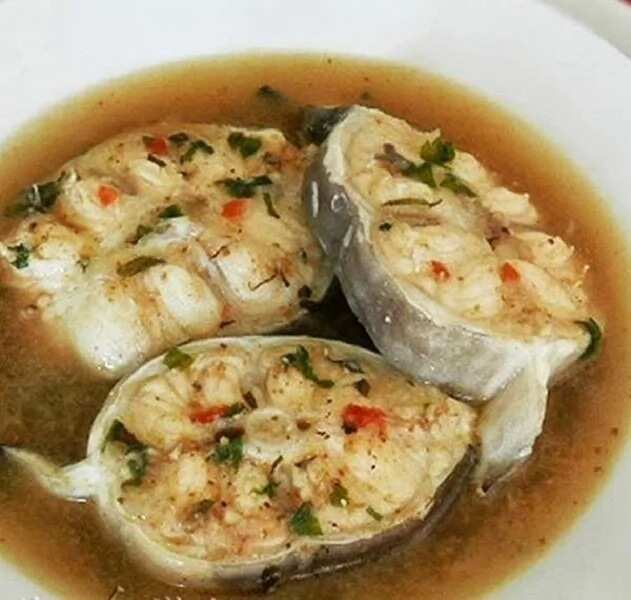 Would you like to know how to cook pepper soup with fresh fish? Every country has its own recipe for cooking fish soup or fish broth. The dish popularity and taste qualities directly depend on the type of fish (river or sea) used to cook this dish. In general, fish soup is best when the fish has a pronounced taste. If this is the case, it can have its own special juice and aroma which makes the soup better, resulting in a tasty dish.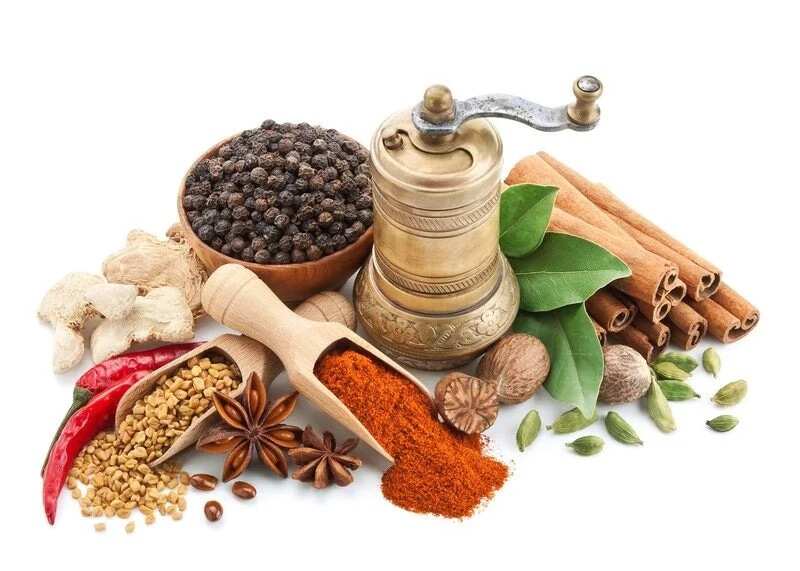 If you want the soup to be rich and juicy, use fatty fish. Conversely, if you want to get a less calorie and more dietary dish, take go for a leaner variety of fish. Every country or culture has its own specific ingredient for making their own signature pepper-soup dish.. The main ingredient is, of course, fish. Asides form that, it's also necessary to add onions and spices in the soup. The types of spices and their quantity depend on the specific taste of those eating it.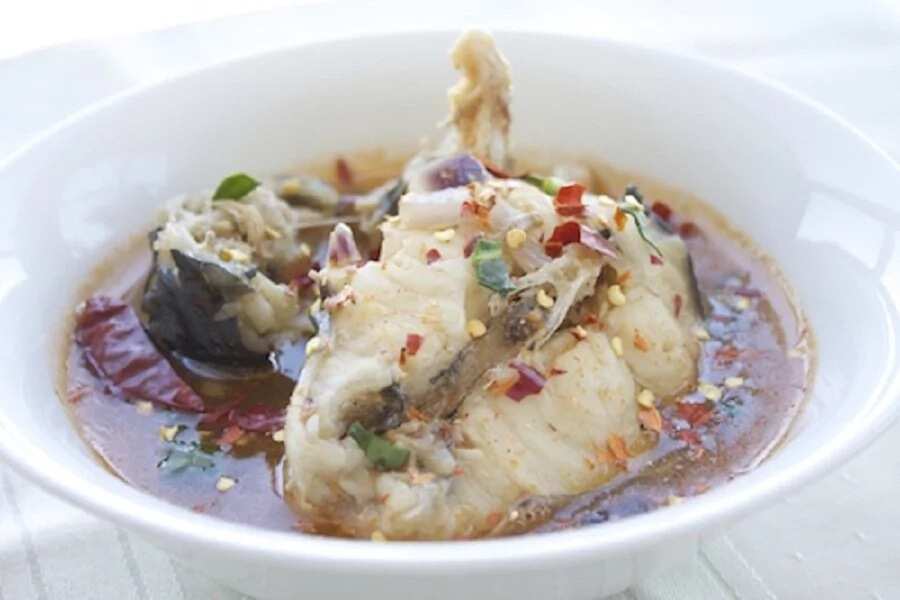 Today we have for you a recipe for Nigerian fresh fish pepper soup. This dish is very popular. It can be found in almost all trendy restaurants in Nigeria. If you want to keep yourself in shape, this dish is perfect for you. Fish is very nutritious and more dietary than meat. Apart from protein, there are many useful substances and microelements in it.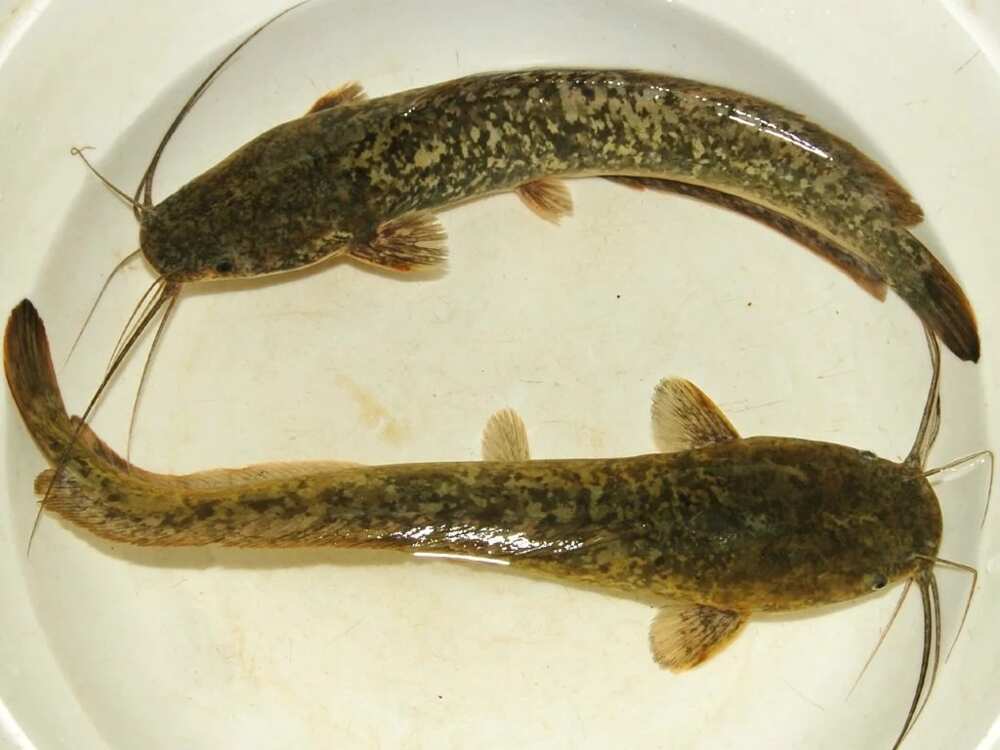 This soup is commonly made from catfish. Catfish pepper soup is also called 'point and kill'. It means that it is better if you are the one to choose the fish you want to use to prepare the dish. You 'point' to it when it is still alive and fresh, floating in the tank of the market or store. Then, it will be 'killed' and cleaned for you. It is from this semi-finished product that you will cook a delicious soup.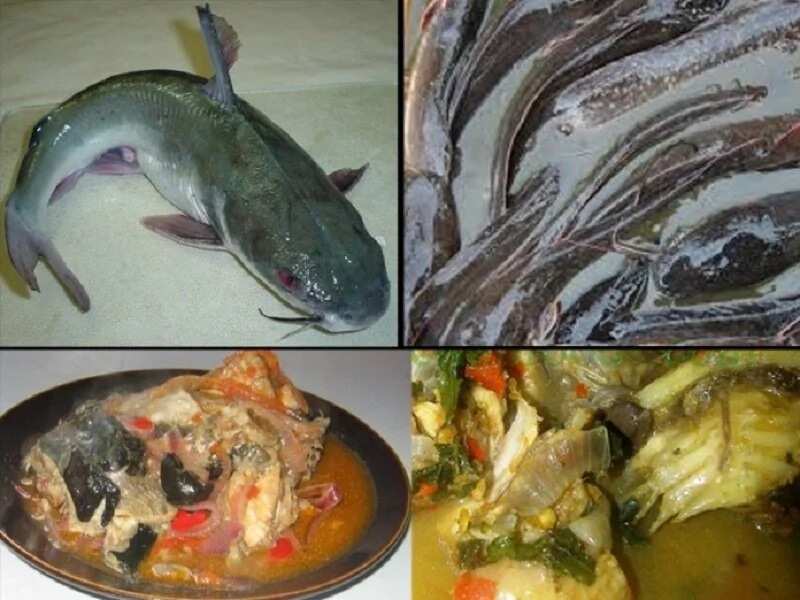 Fresh fish pepper soup recipe
For fresh fish pepper soup you need these ingredients:
• Fish (catfish or any other one) - 1 kg;
• Onions – 2 small pcs;
• Scent leaves - a pinch;
• Utazi leaves - measured with a tip of your knife;
• Ehu seeds - 4 pieces;
• Spices for soup - to taste;
• Salt - to taste;
• Ground crayfish - half of a cup;
• Habanero or chili pepper - to taste;
• Bouillon cubes - 1-2 pieces.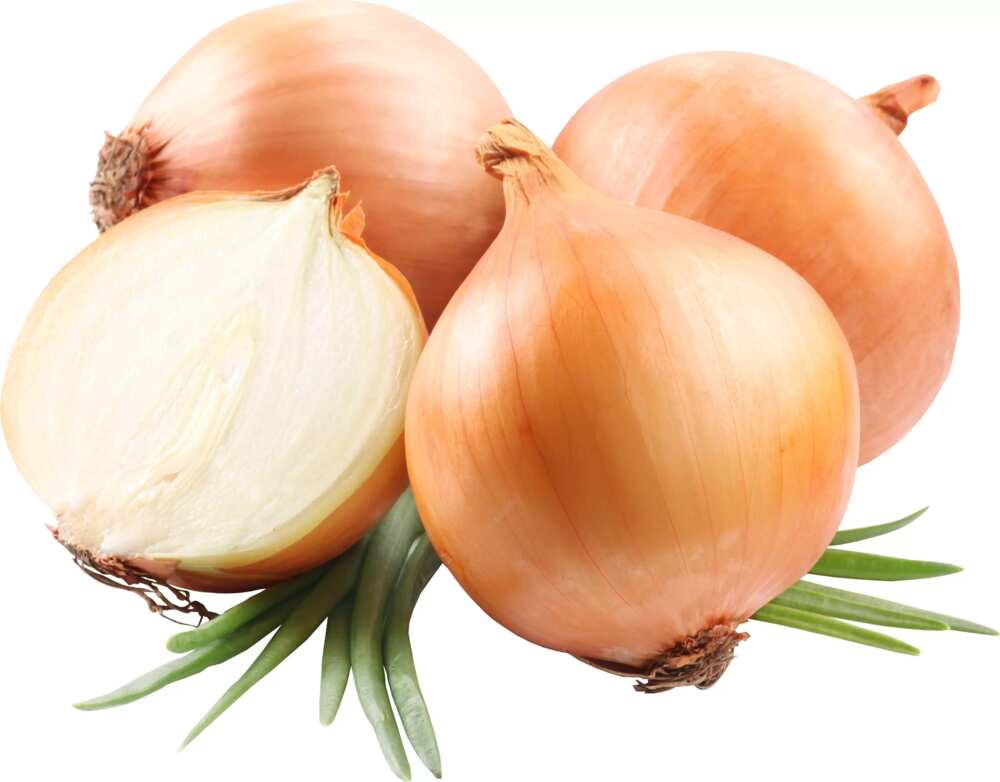 Some people might want to add vegetable oil to the soup. It's a matter of taste. But do not forget that any amount of vegetable oil adds a certain level of calorie to the dish.
A few words about the replacement of some ingredients for pepper soup. You can substitute Catfish with Conger Eel. It's in no way inferior to Catfish. Just take the part closer to the tail. Scent leaves can be replaced with parsley.
READ ALSO: How to make catfish pepper soup with yam?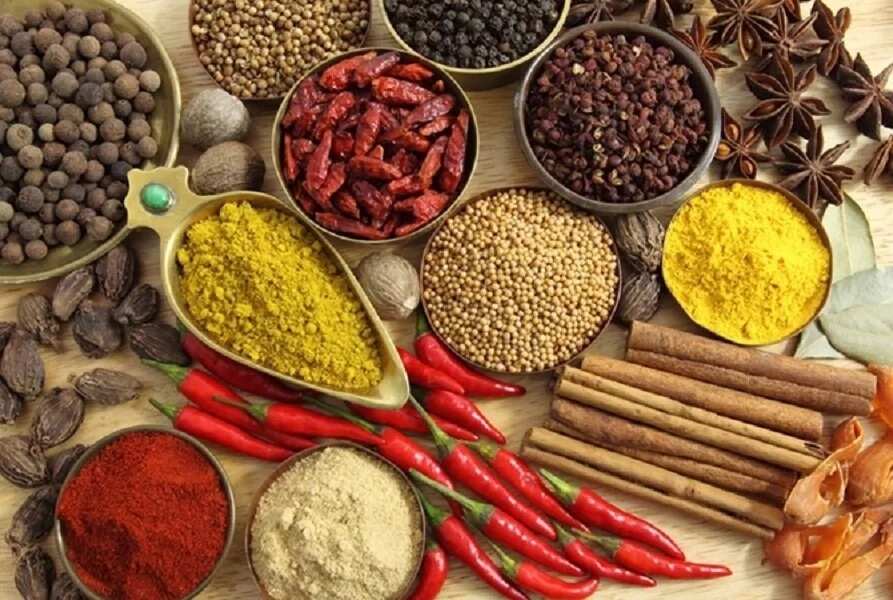 Method of preparing fresh fish pepper soup
So, let's get to the cooking technique. Preparation of the ingredients.
You need to fry Ehu seeds in a pan lightly. When you can inhale the scent, then bring it off the heat. Afterwards, you remove from the skin and grind using a blender. You just have to rinse the scent and Utazi leaves using just your hands. Cut the onions into fine pieces.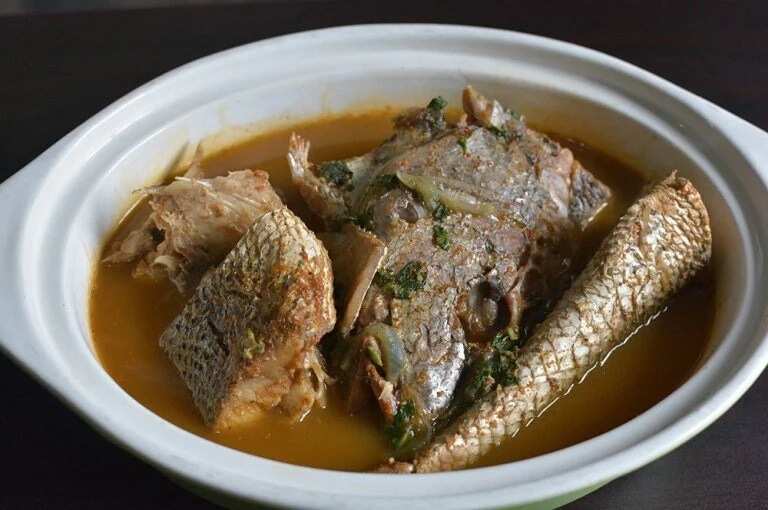 The fish must be thoroughly washed. Then cut it into small pieces. Let us share a culinary secret with you. If you scald the raw fish with boiling water and then quickly add cool water, the fish does not fall apart in your soup.
One more remark! If you are making this soup, you want to make sure you achieve a sweet-tasting broth. To make this happen, you need to pour cold water into the pan and start cooking on high heat, gradually reducing it. Do not forget to remove the foam when the soup boils! This way, your fish soup will be clear and tasty. If you pour fish and other ingredients for soup into hot water, the ingredients will not marinate well and will not taste as good as it should.
Remember! Fill the fish with cold water only!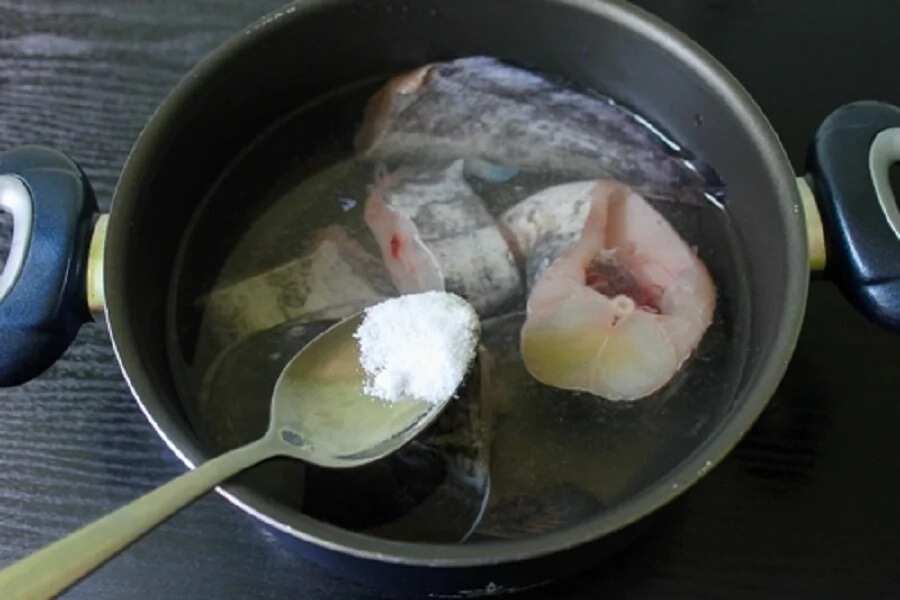 Cooking process
1. Pour the fish in a pot and cold water. Then bring it to boil. You do not need to add too much water. It must only cover the fish. If there is a lot of water in the pot, the broth will be tasteless.
2. When the soup is boiling, add onions, leaves, spices, and bouillon cubes.
3. Once the fish is cooked (typically, it takes 10-15 minutes), you should salt the soup and leave to boil on low heat for five more minutes.
That's all, fish pepper soup is ready. It must be served hot.
Easy to cook and tasty to eat.
Bon Appetit!
READ ALSO: How to prepare Nigerian pepper soup with assorted meat
Source: Legit.ng