Ooni of Ife, 4 governors had their phones stolen at the wedding of Dabiri and Gov. Amosun's children
Reports reaching Legit.ng this moment claims that Ooni of Ife, his best friend Jide Fadairo and 4 other governors had their phones stolen at the wedding of Abike Dabiri and Governor Amosun's children.
According to journalist, Azuka Ogujiuba who shared the experience on her social media page, the phones were stolen even with the amount of security details being attached to the governors.
READ ALSO: More lovely photos from wedding of Governor Amosun's daughter and Abike Dabiri's son
She also narrated how her friend's phone was also stolen along with N30,000 from her purse.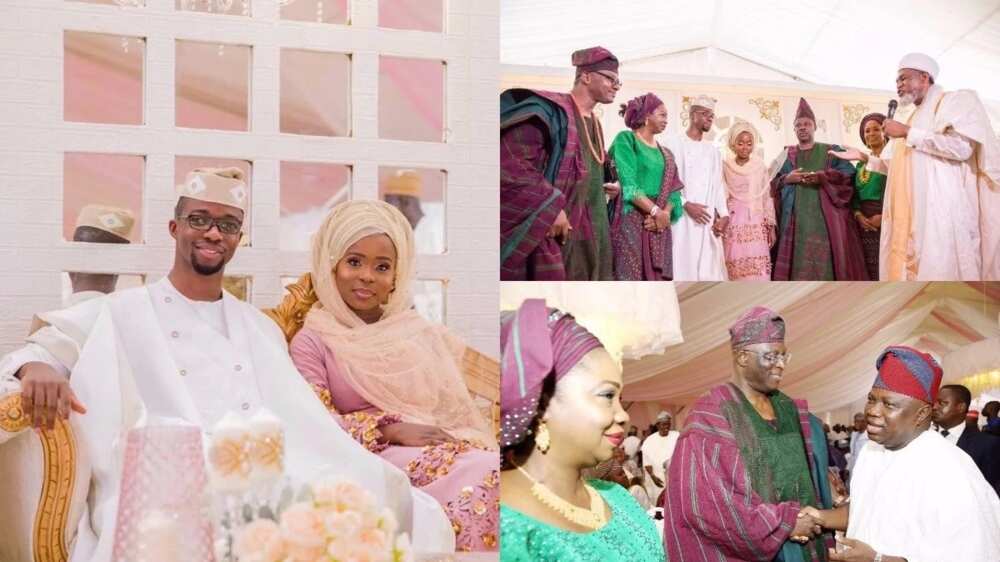 Sharing a video of the Ooni and his entourage, Azuka captioned her post; "the royal fathers were in the building at the Dabiri and Amosu's wedding in Abeokuta
WANT MORE? Download Legit.ng Wedding app for android to get the latest posts
I am still in awe of how the Ooni's phone, his best friend Jide Fadairo's phone and four governors phone was stolen at the wedding? I mean what about their security details, were they dozing or what? Even on our table my friend @winolive iphone and 30k was nicked from her purse and immediately l mounted more security on my iPhone 7, because it is just 2 weeks old, l know l will faint in that hall if my own joins the missing ones or the thief will steal me along o"!
Na wa o!
Watch the Legit.ng TV video below to see how some Nigerians responded when asked if they could marry people who are not from their tribe:
Source: Legit.ng