Biafra will be created by referendum, not quit notice – PDP BoT
- The Peoples Democratic Party (PDP) has said that that Biafra can only be actualized through a referendum and not by quit notice or violence
- The chairman of the Board of Trustees said the party will not support any agitation for the break up of Nigeria
- The party also urged Nigerians to continue to embrace peace for the unity of Nigeria
The Peoples Democratic Party (PDP) on Wednesday, June 28, said that Biafra can only be actualized through a referendum and not by quit notice or violence.
The party's Board of Trustees (BoT) chairman Walid Jibrin said the party is not in support of any group that focus on bringing disunity and division among Nigerians.
Walid while speaking to journalists in Nasarawa state said peace and unity are key to the development of nation.
READ ALSO: Nigerian Army buries two soldiers killed by Boko Haram, recovers IED
He said if the Igbos truly want their own country, all they ought to do is root for a referendum which will grant them an independence.
Citing the Brexit as an example, Walid said, Britain conducted a referendum for its exit from the European Union membership.
He said due process must be followed for a group to achieve its independence.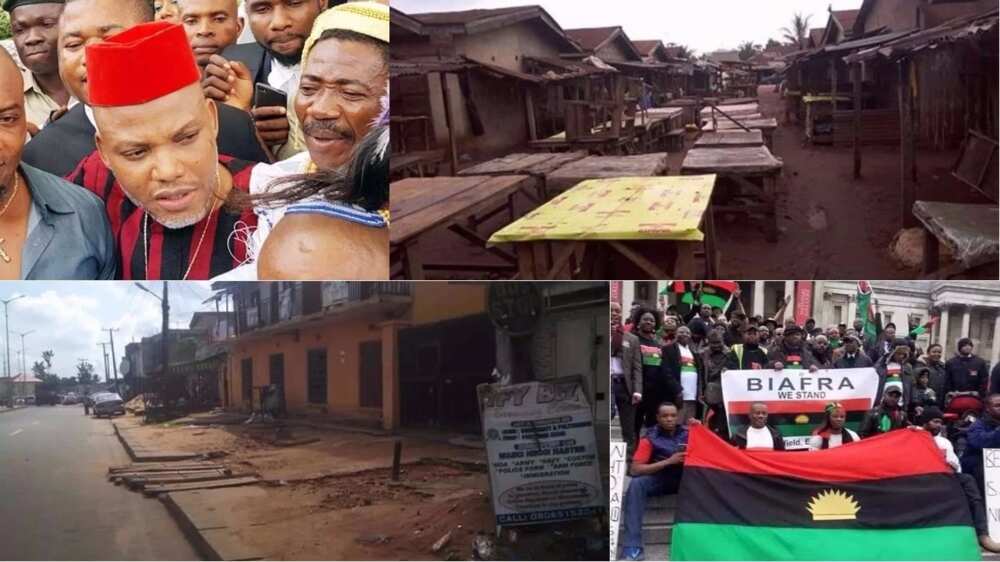 Walid also cautioned all agitators from all regions to desist from heating up the Nigerian polity.
"If Igbos want their own independence as Biafra, is it enough for the Northern youths to give them quit notice to leave the north to their states?" Walid asked.
READ ALSO: Let Nigerian politicians learn from Suntai's death - Nigerians react to ex-governor's demise
"The answer is no. I will not instigate any youth to do that, and `quit notice' is not a good word. This quit notice will not bring peace.
"We must live together, live in unity, unite ourselves and we should not threaten anybody as everybody has the right to live in Nigeria and we don't have to call for war," Walid said.
The PDP BoT chairman also admonished Muslims and Nigerians in general to continue to preach peace, unity, love and respect for one another.
PAY ATTENTION: Read the news on Nigeria's #1 news app
Legit.ng earlier reported that the Arewa groups had cautioned a senior advocate of Nigeria Femi Falana and a former governor of Kaduna state Balarabe Musa over their remarks on the quit notice issued to Igbos living in the north by the group.
The spokesperson of the group, Abdulazeez Suleiman in a statement said the two elders have managed to rip themselves of their respect by being biased and taken side on matter the affects Nigeria.
You can watch this Legit.ng video of Nnamdi Kanu addressing IPOB members in his hometown.
Source: Legit.ng