Young American-based Nigerian set to contest for presidency in 2019
- A young Nigerian based in America, Chris Emejuru, has expressed his interest to contest the presidential elections in Nigeria in 2019
- Emejuru is the founder of a consulting firm, Liberty Approach & Allied Consults (LAAC)
- LAAC provides relevant, substantive information regarding government policies in Nigeria
A young Nigerian based in America, Chris Emejuru, has announced that he will contest for the presidential elections in Nigeria in 2019.
Emejuru said he will be declaring his ambition by the end of June at an event organised by the Nigerians in Dispora (NIDO).
Emejuru is scheduled to speak at the event with the theme: "Nigerians Building Nigeria" scheduled for Friday, June 30 and Saturday, July 1 in Maryland, United States of America.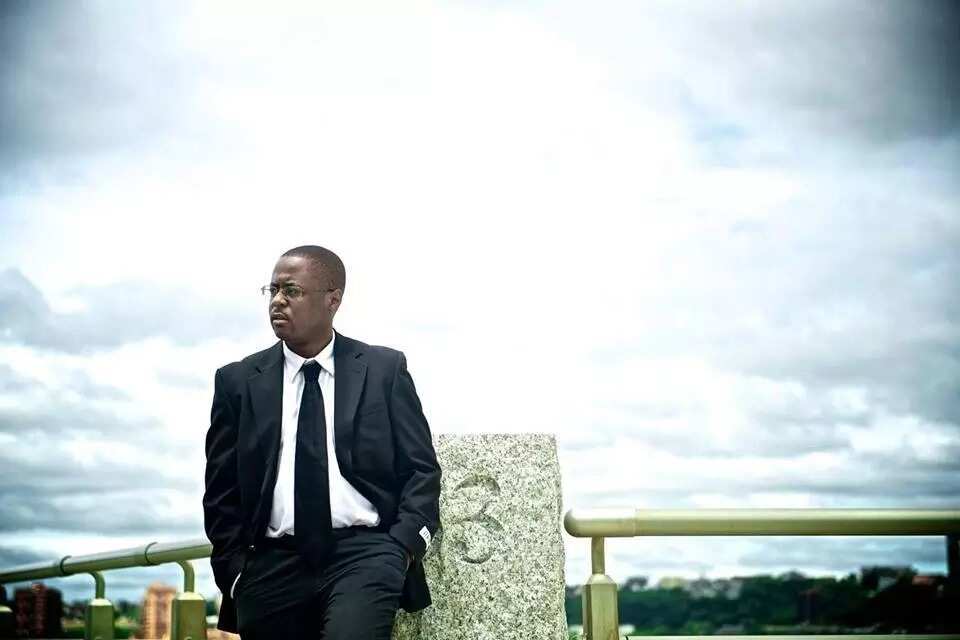 In a statement sent to Legit.ng, Emejuru described some of the challenges facing Nigeria as a nation as 'deep'.
PAY ATTENTION: Read the news on Nigeria's #1 news app
Part of the statement read: "Today, in Nigeria, there are many challenges that we face, and I tell you they are deep. We have a mountain to climb (power, health, education, finance, labour, etc.), but the vision that has risen from this difficult journey will not end in vain but I believe will be overlooked at the glorious view from the mountain top.
"Nigeria is one; from the beauty of the North, to the magnificence of the South, to the wonders of the West, united we will remain, as an example for many, for Africa, for the world."
Emejuru stated that as someone who havetraveled from the United States of America to the Nigeria, he has witnessed two sides of the spectrum.
"To the west of the Atlantic, you see wonder manifested in a constitution graced by pioneers with adherence to country and the rule of law. And to the East, a young burgeoning giant of aspirations and thought, still wrestling with what value we hold as a democracy," he added.
Emejuru called on Nigerians to read more about him and his aspiration on his website www.chrisemejuru.com,assuring that by the end of the month his intentions will be made known.
Meanwhile, the minority leader in the House of Representatives, Honourable Leo Ogor, has said the Muhammadu Buhari administration has no clear cut economic policy.
Ogor, who represents Isoko Federal Constituency in Delta state, made the comment on popular breakfast show, Sunrise Daily on Channels Television today, June 1.
His words: "This government has no clear-cut economic policies. The primary responsibility of every government is the security and welfare of it's citizens.
"We voted this government because we expected them to do better than the previous administration.
"This government made so many promises and they have not been able to keep one. If a government has a programme which we think is laudable, it must be given some level of legal framework."
Watch the Legit.ng TV vox pop asking Nigerians if a youth can lead Nigeria below:
Source: Legit.ng