Ijaw leader and host community chairman, Chief Alfred Bubor, dies at age 83
- A chief in Gbaramatu kingdom of Delta state, Chief Alfred Bubor, has been reported dead
- He was said to have died at age 83 at Delta university teaching hospital, Oghara
- Until his death, he was national chairman of host community of oil and gas in Nigeria
National chairman of oil and gas host communities of Nigeria, Chief Alfred Bubor, has been reported dead. A facebook post by an online medium, Gbaramatu Voice, reports that Chief Bubor died at age 83.
Though an official statement has not been made by Gbaramatu traditional council of chiefs, a reliable source confided in Gbaramatu Voice that Chief Bubor died today at Delta state university teaching hospital, Oghara in Ethiope west council area of Delta state.
Prior to his death, he was a prominent Ijaw leader in Delta state. He was said to be a dynamic, diplomatic, articulate and fearless leader among the Ijaw people of the state.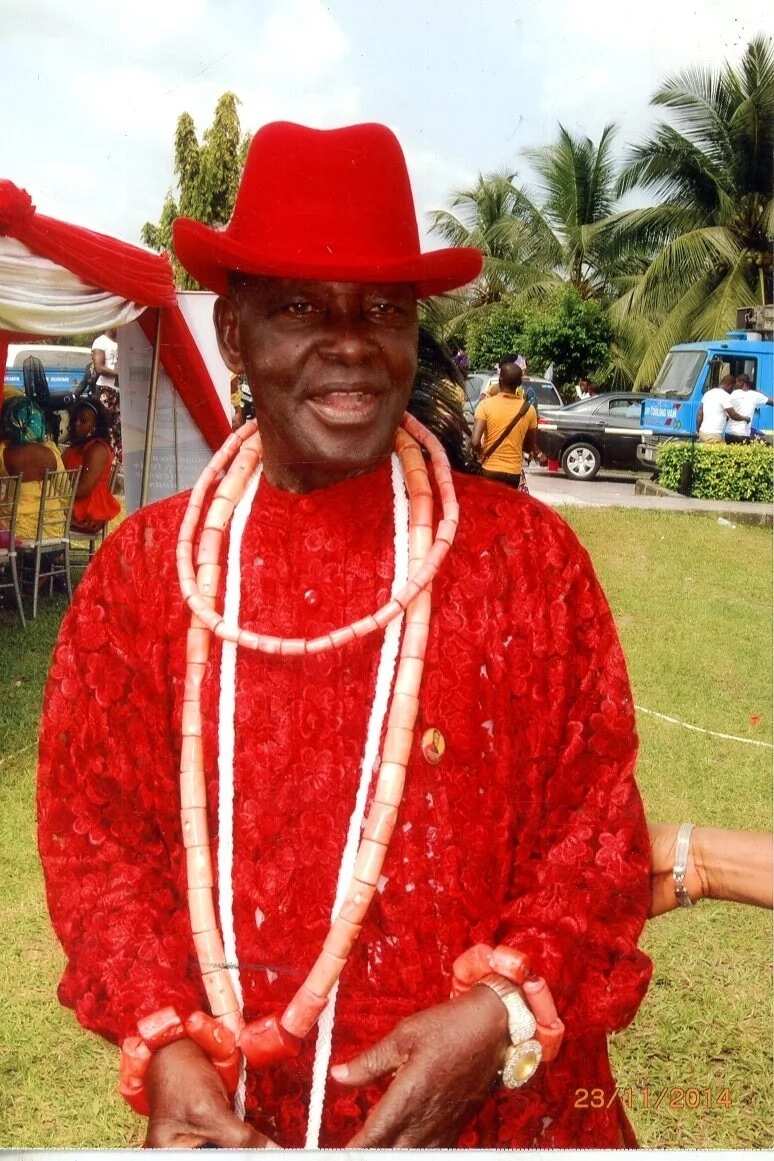 Legit.ng reports that late Chief Bubor was very prominent and vocal in projecting the interest of the Ijaw nation and the oil producing communities in the Niger Delta.
READ ALSO: Religious tension forces closure of federal university, Katsina
In July 2011, during the celebration of freedom from the military invasion of Gbaramatu kingdom in 2009, Chief Bubor described the celebration as joyful for his kinsmen and the Gbaramatu kingdom.
He expressed happiness over the unity of his people after the crisis that bedeviled the kingdom.
In November 2013, Alfred Bubor made a great stand during the public hearing organized by the national assembly on petroleum industry bill. He told the national assembly committee that the bill should not be made a personal industry bill for petroleum ministers.
PAY ATTENTION: install our latest app for Android, read best news on Nigeria's #1 news app
He condemned the concentration of power in the hands of one person, describing it as not the best for the industry and the nation. He is survived by children and grandchildren.
Confirming the death, Sheriff Mulade, chairman of Kokodiagbene community in Gbaramatu kingdom, said late Alfred Bubor, was the Fiowei of Gbaramatu kingdom.
"This means he was the mouthpiece or the public relations officer of the kingdom. He was also a king maker in Gbaramatu. He was a prominent chief, not just in Gbaramatu kingdom but in the Niger delta.
"He happened to be the national chairman of HOSTCOM Nigeria,. He held various titles across Africa. He was a father to many of us. He is a traditional historian. He is a great icon that we lost today."
Watch video where Acting President Yemi Osibanjo speaks on why Nigeria should live a united life
Source: Legit.ng