Global Helpers Alliance: How it works?
Have you heard about Global Helpers Alliance? In this article, we will provide you with both general and specific information about the organization. It is usually better to do some research about a company before you making an investment in hopes of earning some good money online.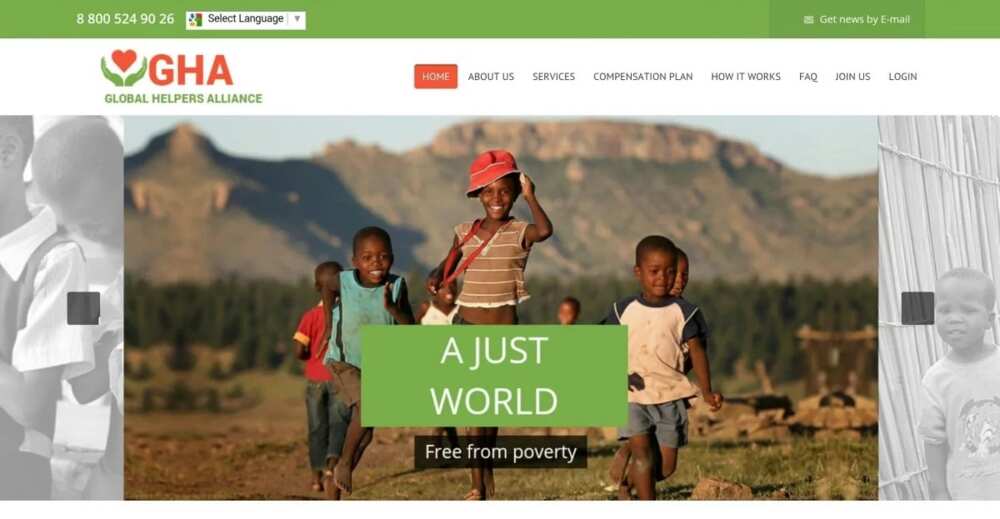 More and more people are doing a good job conquering the Internet. Today, the World Wide Web offers various ways of earning income for its users. Some people believe that making money online is simply impossible. Then there are the smart ones who know that the internet can fully replace the physical workplace.
Nowadays, there are a lot of investment schemes and which usually have a common theme and work with virtual currency. Today we will be looking at how one of them, Global Helpers Alliance, works.
According to the official website of the Alliance, the objective of this establishment is to improve the financial conditions of the people. It also aims to provide monetary freedom through precautionary measures and transparent tactics of money infusion for official functions.
However, since its inception, a lot of people are interested in such questions as:
- Is it true?
- Does it demand a huge capital for newcomers or some special knowledge/qualifications?
- Would I have to work 24/7 like a slave?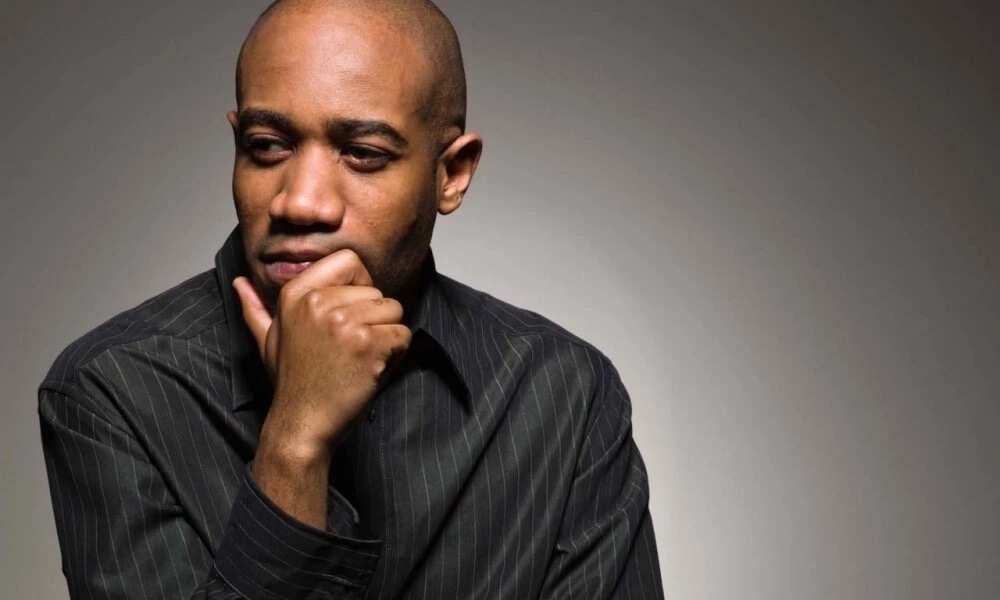 The managers of the foundation have attempted to answer some of these crucial questions. Their official resource for information have declared that partnership with Global Helpers Alliance means:
reality, feasibility, and validity;
requiring small initial capital;
the absence of necessity for specific knowledge/qualifications;
work with no fixed hours.
For the majority of people, the idea of a 9-5 job doesn't does not really promise unimaginable wealth so there is a need to look into other sources of income. Whether Global Helpers Alliance will be one of them it is up to you.
However, many of us consider that partnership with the Alliance is quite promising when we consider their commitments and goals.
We will show you the principle of their process and you can decide if it is acceptable for you or not.
Global Helpers Alliance compensation plan - How it works?
2X2 MATRIX- ASSISTANT MANAGER
2X6 MATRIX- DEPUTY MANAGER
2X6 MATRIX- MANAGER
2X3 MATRIX- GENERAL MANAGER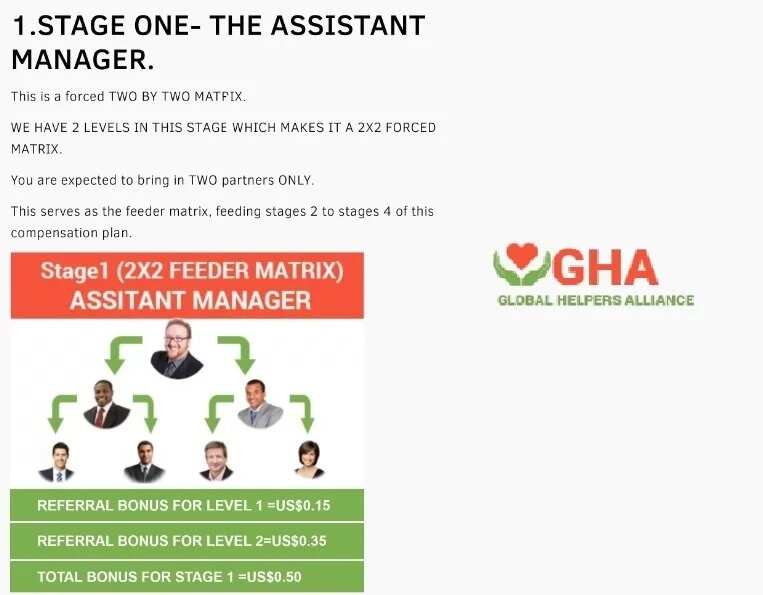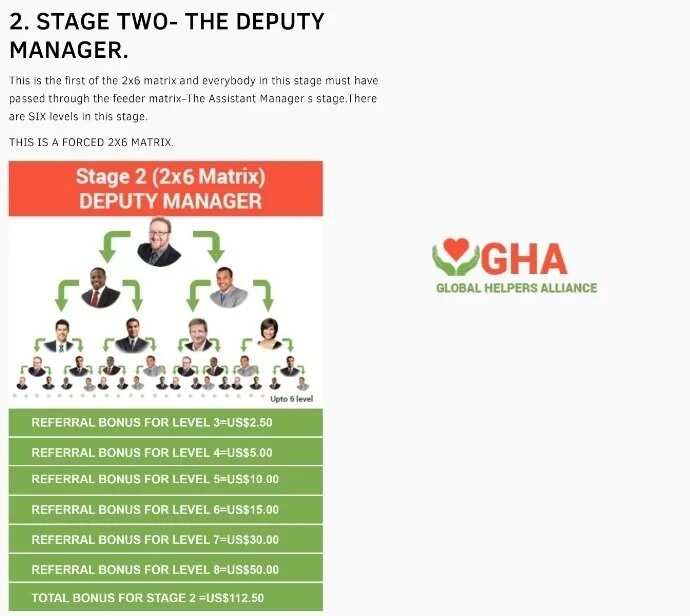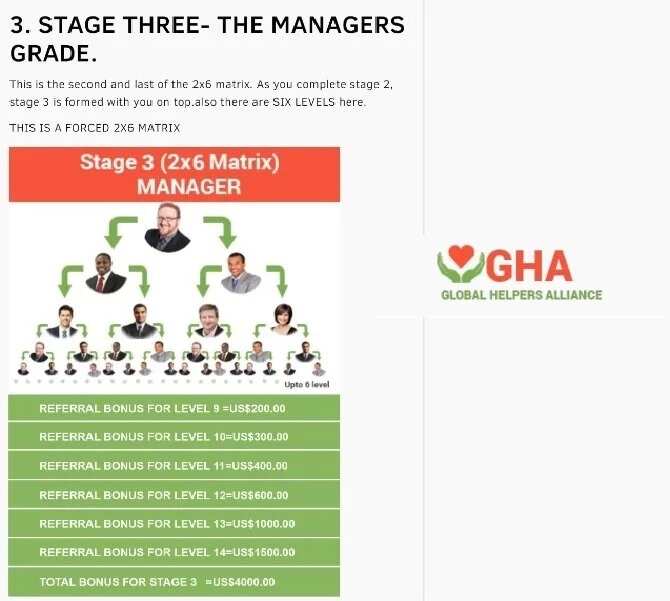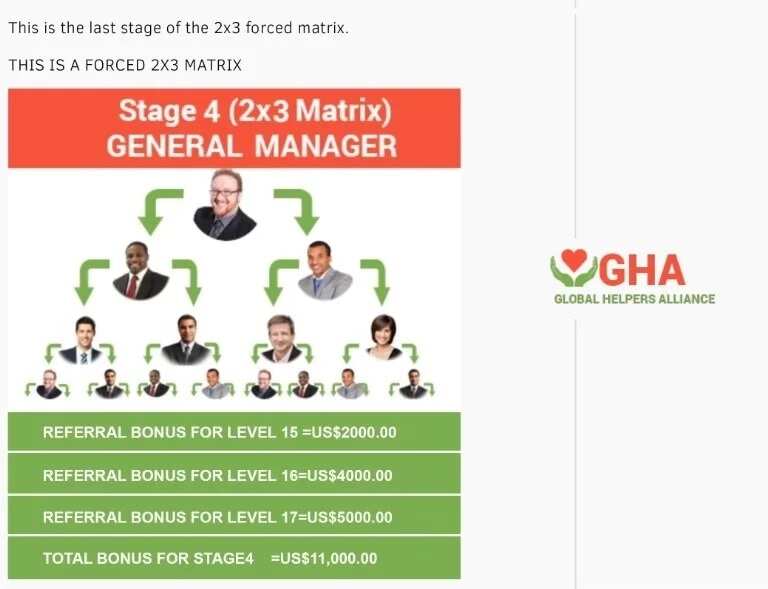 We have decided to share some additional information since we understand of many organizations often have hidden risks and charges. Keep in mind that it is very difficult to earn millions of dollars investing only $5 as initial capital.
Unfortunately, in our country, there are hundreds of these so-called investment funds and other fraudulent companies that steal millions of dollars from struggling people. They are almost everywhere.
READ ALSO: How to create a blog for free and make money?
It is worth noting that being a part of a business pyramid doesn't mean you have to 'wait and see.' It is in constant development. Its organizers often have new tools when it comes to marketing, recruiting and so on. These pyramids are usually advertised as famous investment projects that came to the country to support its economy and to give the opportunity of earnings to ordinary citizens. Their true purpose lies behind beautiful slogans, ghostly assurances, and sweet promises.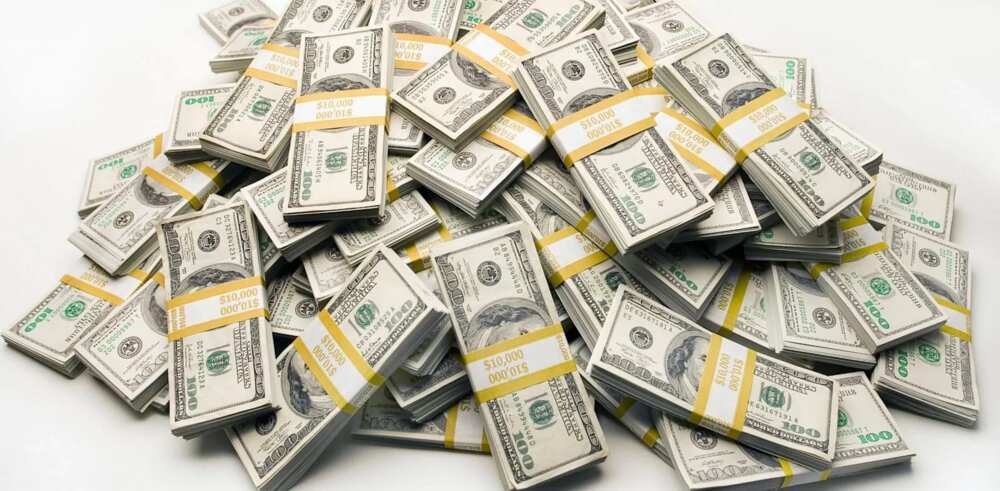 This ends up having a psychological effect on potential victims of these dubious projects. Some of them end up investing their hard-earned money in fraudulent companies.
Most modern day pyramid schemes are called MLM companies or organizations with network marketing. The members attempt to sell shares, certificates or any papers that have no real value. The money advertised by this pyramids seem to be coming from a vacuum. In such projects, there are no guarantees. They all require members to lure as many people as possible, including loved ones, relatives, and friends.
Keep a wary eye out before joining. Make sure you think twice, or thrice so as not to throw away your money.
READ ALSO: How to make money online without paying anything?
Source: Legit.ng