SEE the 11 most GOOGLED people in Africa
Who are the people everyone is searching on Google? A recent map produced by Carlos Lopes shows the most searched for people in Africa.
Carlos Lopes is a Professor of Economics at the University of Cape Town and a visiting fellow at Oxford. The map he produced showed about 12 people who people in Africa search for regularly.
In Nigeria, the most searched person is President Muhammadu Buhari, which is no surprise since his government has produced so many conversations in Nigeria, both positive and negative.
Below is the map: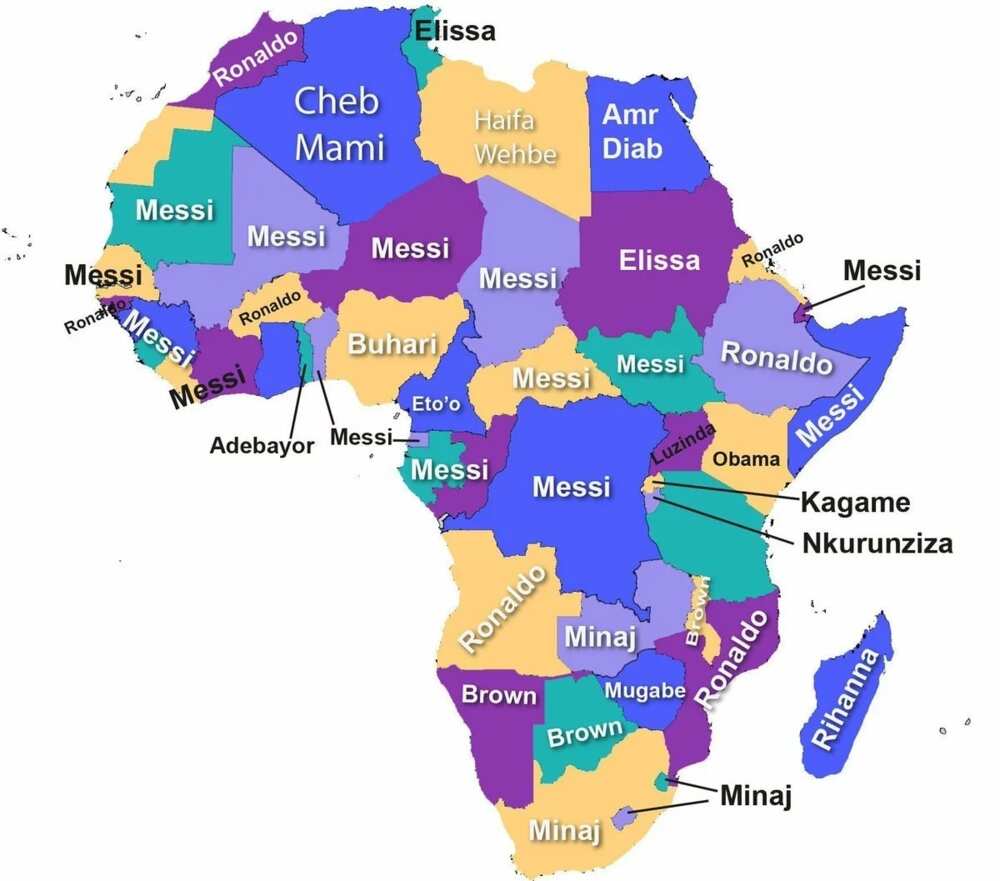 Below is the list for other countries and the names they google the most:
1. South Africa - Nicki Minaj
2. Namibia - Chris Brown
3. Bostwana - Chris Brown
4. DR Congo - Lionel Messi
5. Algeria - Cheb Mami whose name is Ahmed Khelifati Mohamed is a French-Algerian raï singer. He sings and speaks in Algerian Arabic and French.
READ ALSO: Meet Remi Dada, very talented Nigerian man who works with YouTube Africa
6. Madagascar - Rihanna
7. Mali - Messi
Other names are:
8. Samuel Eto'o is a Cameroonian professional footballer who plays as a striker for Turkish club Antalyaspor. He is the most decorated African player of all time.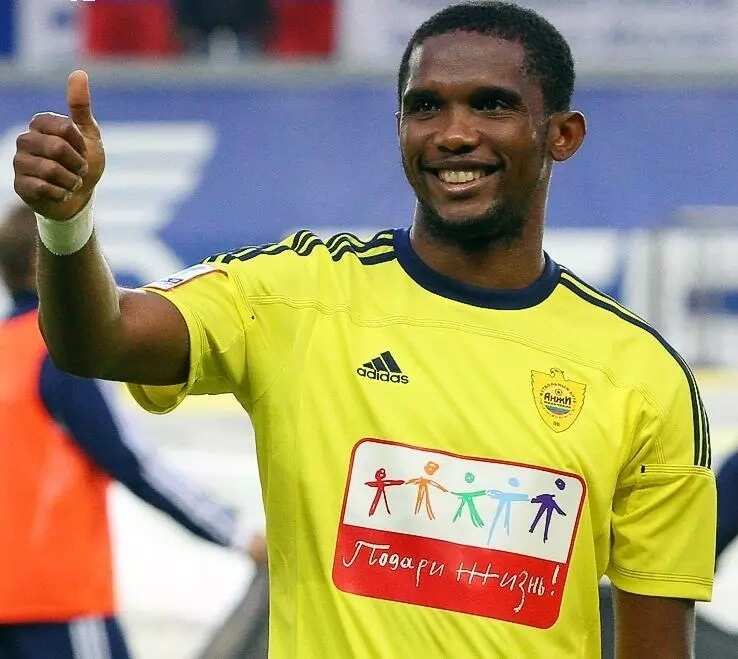 9. Robert Gabriel Mugabe is a Zimbabwean revolutionary and politician who has governed the Republic of Zimbabwe as its President since 1987, having previously governed as its Prime Minister from 1980 to 1987.
10. Amr Diab is an Egyptian multi-award-winning pop singer-songwriter, regarded as the best selling Middle Eastern artist of all time.
11. Elissar Zakaria Khoury, commonly known as Elissa is a Lebanese recording artist. Elissa has sold over 30 million albums and was the highest-selling female Middle Eastern artist for 2005, 2006, 2009, and 2010.
In 2005, 2006, and 2010 she received the World Music Award for Best Selling Middle Eastern Artist.
What is trending on Nigerian social media these days? Watch this Legit.ng video below:
Source: Legit.ng