Omotola Jalade Ekeinde biography: Age, husband, children, movies
Omotola Jalade Ekeinde is a famous award-winning Nollywood actress, singer, and philanthropist. She is also a wife and proud mom of four children. The accomplished actress has starred in hundreds of productions since her acting career began over two decades ago.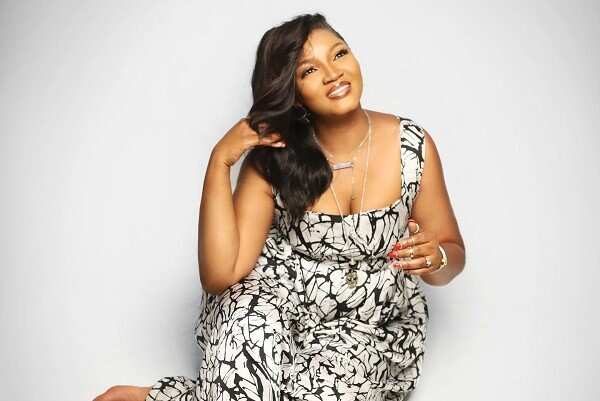 After being in the film industry for many years, the famous actress now boasts of hundreds of acting roles, several high-profile awards, a successful music career, millions of fans all over the world, and many more accomplishments. The famous actress is not only notable for her remarkable accomplishments in the entertainment industry, but she is also known for her humanitarian work in Africa.
Profile summary
Name: Omotola Jalade Ekeinde
Birthdate: February 7, 1978
Age: 43 years (as of 2021)
Birthplace: Lagos State, Nigeria
State of origin: Ondo State
Nationality: Nigerian
Marital status: Married
Occupation: Actress, philanthropist, and former musician
Net worth: $3 million
Omotola Jalade biography
Omotola Jalade Ekeinde was born in Lagos, Nigeria. Her mother's name was Oluwatoyin Jalade née Amori Oguntade.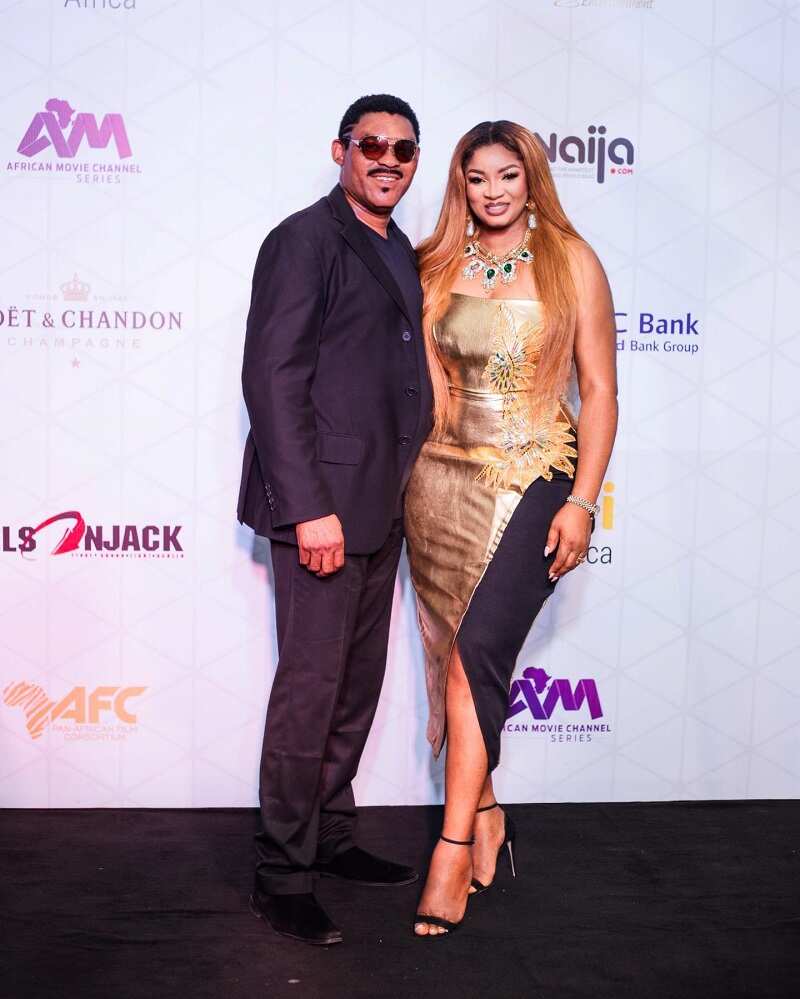 Oluwatoyin was a former employee of J.T Chanrai Nig. Omotola's father's name was Oluwashola Jalade. The famous actress lost her father in 1991; her mother is deceased as well.
She has two younger brothers.
What is Omotola Jalade Ekeinde age?
As of 2021, Omotola Jalade age is 43 years. She was born on February 17, 1978.
Educational background
For her elementary school education, the famous actress was enrolled at Chrisland School Opebi and Oxford Children School. She had her high school education in Command Secondary School Kaduna from 1988 to 1993.
She attended Obafemi Awolowo University briefly. Details of her time at the school are unknown to the public.
From 1996 to 2004, the award-winning actress studied Estate Management at Yaba College of Technology.
Is Omotola Jalade a doctor?
The actress was awarded an honorary degree of Doctor of Arts (D.Arts) from Igbinedion University Okada in 2019.
Career summary
Omotola's original ambition was to work in business management. While awaiting her results from university, she began modelling to earn a living.
She worked as a model before she seized an unexpected opportunity to audition for a role in a film.
Jalade's breakout role came in a 1996 film titled Mortal Inheritance, in which she portrayed a young woman suffering from the sickle-cell anaemia disease.
Her portrayal of Kemi in Mortal Inheritance brought her many awards. Today, Mortal Inheritance is still regarded as one of Nigeria's best films.
In the late nineties and early 2000s, the famous actress starred in numerous sequel films including, Lost Kingdom 2, Kosorogun 2, Blood Sister 2, and more.
By the mid-2000s, the beautiful actress had become one of the top actors in Nigeria along with other outstanding talents like Genevieve Nnaji, Stella Damasus, etc.
In 2015, she celebrated her twentieth year in show business, and she celebrated her 25th anniversary in the entertainment industry in 2020.
She has appeared in about 200 movies in total.
Omotola Jalade-Ekeinde movies
Here are some of the movies, home videos, and TV series the award-winning performer has starred in and some of her roles.
Movies
Shadow Parties (filming)
Up Creek Without a Paddle (post-production): Desire
RattleSnake - The Ahanna Story (2020): Maimuna Atafo
Alter Ego(2017): Barrister Ada Igwe
Blood in the Lagoon(2015): Scarlett Belo
Amina (2012): Amina
Last Flight to Abuja (2012): Suzie
Ties That Bind (2011): Adaobi Onyomena
A Private Storm 1,2 &3 (2010): Gina
Mind Game (2010): Betty
Ijé: The Journey (2010): Anya Opara Michino
Home videos
Last Celebrity 1&2 (2011)
My Last Ambition 1&2 (2009): Amanda
Kings Battle (2009)
Beyonce & Rihanna 1&2 (2008)
Blindfold 1&2 (2008)
One on One 1&2 (2008)
Sister's Love 1,2,3 &4 (2008)
Temple of Justice 1&2 (2008)
Tomorrow Must Wait 1,2 &3 (2008)
Worst Enemy 2 (2008)
Yankee Girls 1&2 (2008)
Careless Soul 1&2 (2007)
Desperate Sister1&2 (2007)
Final War 1&2 (2007)
Power of Justice 1&2 (2007)
Sand in My Shoes 1&2 (2007)
Sister's Heart 1&2 (2007)
The Prince of My Heart 1&2 (2007)
The Revelation 1&2 (2007)
Titanic Battle 1&2 (2007)
Total War 1&2 (2007): Sandra
Jealousy (2006)
Taste of Sin 1&2 (2006)
Brave Heart 1&2 (2005)
Games Women Play 1&2 (2005)
Queen of Hasso Rock 1&2(2005)
A Kiss from Rose 1&2(2004)
All My Life 1&2 (2004)
Die Another Day 1&2 (2004)
Fateful Love 1&2 (2004)
In Totality (2004): Olivia
Last Wedding (2004): Sandra Snr.
Last Wedding 2 (2004)
Masterstroke 1&2 (2004)
Moment of Joy 1&2 (2004)
My Blood 1&2 (2004)
No One But You (2004)
Pretty Woman (2004)
Royal Family 1&2 (2004)
The Woman in Me 1&2 (2004)
Worst Marriage1&2 (2004): Augusta
Beyond Belief 1&2 (2003): Nkiru
Blood Sister 1&2 (2003)
Have a Dream 1&2 (2003)
Will Die for You (2003)
My Best Friend (2003)
Oyato 1&2(2003)
Rescue (2003)
Society Lady (2003)
Soul Provider (2003)
The Outsider (2003)
The Silent Book 1&2 (2003)
Touching Love (2003)
True Love (2003)
Under Fire (2003)
What I Want (2003)
When Love Dies (2003)
Working for Love (2003)
Shackles and the Rugged Cross (2003)
Kosorogun 1&2(2002)
Lost Kingdom 1&2 (1999)
Scores to Settle (1998)
Mortal Inheritance (1996)
TV series
Hit the Floor- End Game (2018)
Music career
In a bid to explore her other creative talents, Omotola went into music and launched her music career in 2005 with the release of her debut album, titled GBA.
The album featured singles such as Naija Lowa and The Things You Do To Me. Her second album titled Me, Myself and Eyes was produced by Paul Play and Del B.
The album included tracks like Feel Alright ft. Harry Song and Through the Fire ft. Uche. Although her music career was short-lived, her fans loved every bit of it.
Writing
Along with enjoying her beautiful life as a wife, mother, and actress, the beautiful actress has always had a passion for writing.
She got a column in OK! Nigeria. The popular column was named Omotola's Diary, and it features writeups by the actress about her life, experiences, and her opinions about certain matters.
Her other works include personal poems and co-writer credits of scripts for some of the films she has acted in.
Throughout the earlier parts of 2010, the award-winning actress featured in a lot of high-grossing films that had record-breaking success.
The first of such films was Ije (2010), the film was so successful that it ended up becoming the highest-grossing film in Africa that year.
Another one of such films was Last Flight to Abuja. The film was so successful that it became the highest-grossing film in an opening week.
In 2011, Jalade received an invitation to the Grammy Awards in the USA.
In 2012, Omotola pioneered reality TV in Nigeria as she starred in her own reality TV show, which aired on Africa Magic TV.
The show, known as Omotola: The Real Me, made Omotola the first Nigerian to ever have a reality television show.
In 2018, the talented actress became a voting member of the Academy of Motion Pictures Arts and Sciences.
She said that the decision to include African filmmakers and actors into the Academy of Motion Picture Arts and Sciences voting membership is a sign that Hollywood is ready to move closer to African filmmakers.
In an interview with CNN about her Oscar Academy membership, she said,
This is an olive branch stretched out to us, and I believe that they are trying to let us know that we are welcome and that they are looking forward to us coming in.
Philanthropy
The beautiful actress has an NGO named Omotola Youth Empowerment Project (OYEP). One of the organization's notable projects includes the 20 Widows Makeover event.
20 Widows Makeover event received a nomination for Best Charity/Cause connected Event at the Nigerian Event Awards in 2012.
Her other humanitarian projects also include Save The Children UK, Enough is Enough, and others.
She has been a UN ambassador for the WFP (World Food Programme) since 2005.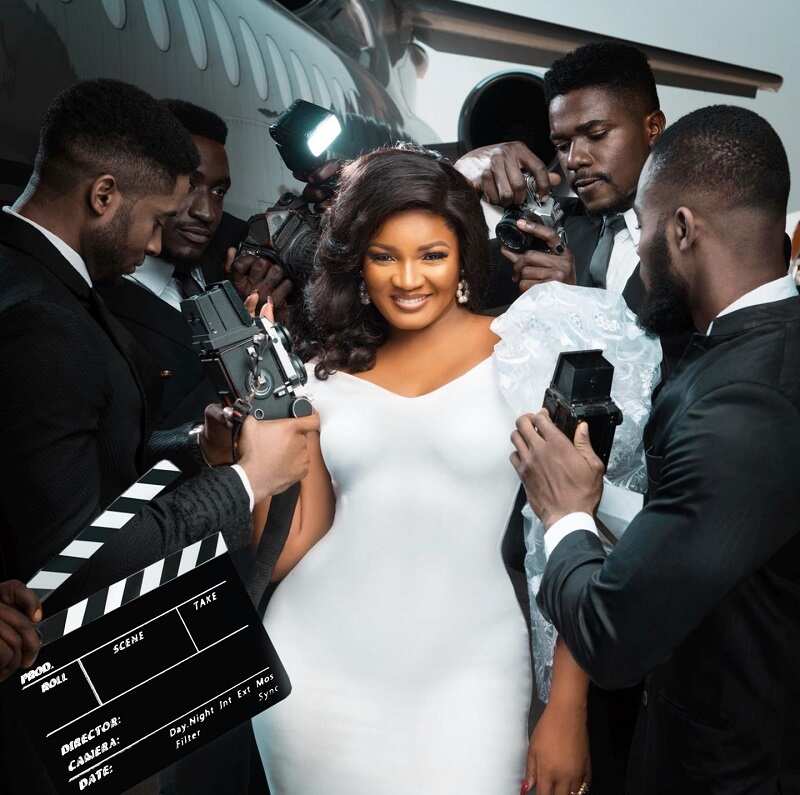 Awards and accolades
The gorgeous actress was named Best Actress in an English Speaking Film at the 1996/97Thema Awards for her portrayal of the character named Kemi in Mortal Inheritance.
She was also named Best Actress Overall for the same award show the same year for her excellent acting in Mortal Inheritance.
She was awarded Best Actress in a Supporting Role during the African Movie Awards in 2005.
In 2012, the talented actress was honoured with a Black Entertainment Film Fashion TV and Arts (BEFFTA) Icon Award on October 27, 2012, for her outstanding contributions to the film industry worldwide.
Omotola acknowledged the recognition as an extraordinary moment for her, stating that the award is the best award she has received on a global scale.
She was named one of TIME Magazine's Most influential people in the World in The 2013 TIME 100 list. Her name was listed under the Icons list alongside Michelle Obama, Beyonce, Kate Middleton, and others.
In 2018, she won Best Actress in a Drama/TV Series at the Africa Magic Viewers Choice awards.
In 2014, the actress was honoured with a Member of the Federal Republic (MFR) award by former President Goodluck Jonathan.
More of Jalade's awards
Best Actress from the City People Awards for Excellence 2004.
Best Actress & Grand Achiever at Global Excellence Recognition Awards in 2004.
Most Friendly Actress by Youth Benefactor's Awards, in 2006
Best Actress-Africa Collaboration at Ghana Movie Awards 2011
Actress of the Year at Eloy Awards 2012
Pan African Best Actress at Screen Nation Awards 2012
GIAMA Humanitarian Award at Golden Icons Academy Movie Awards 2012
Ebony Vanguard Award at Music Video and Screen Awards 2013
Female Entertainment Personality at City People Social Media Awards 2016
Best Actress at Toronto International Nollywood Film Festival 2017
Best Actress at Nollywood Travel Film Festival 2017
Most Influential 100 People of African Descent at the United Nations by MIPAD 2018
Movie Icon of the Year at City People Movie Awards 2018
How much is Omotola Jalade worth?
Omotola Ekeinde net worth is estimated at $3 million.
Marriage and family
The gorgeous actress has been married since she was 18 years old. Omotola Jalade husband is Captain Matthew Ekeinde. The actress and Captain Mathew got married in a traditional ceremony in 1996.
The couple later held a white wedding ceremony on board a Dash 7 aircraft while flying from Lagos to the Republic of Benin in 2001, with close family and friends. The couple also had a clergyman who blessed the union on board the aircraft.
Omotola Jalade children
The actress and her husband have four children: Princess, M.J, Meraiah, and Michael. She gave birth to her first child on March 30, 1997.
Omotola Jalade daughter Meraiah Ekeinde shares her birthday with her mother. She was born on February 7, just like her mother.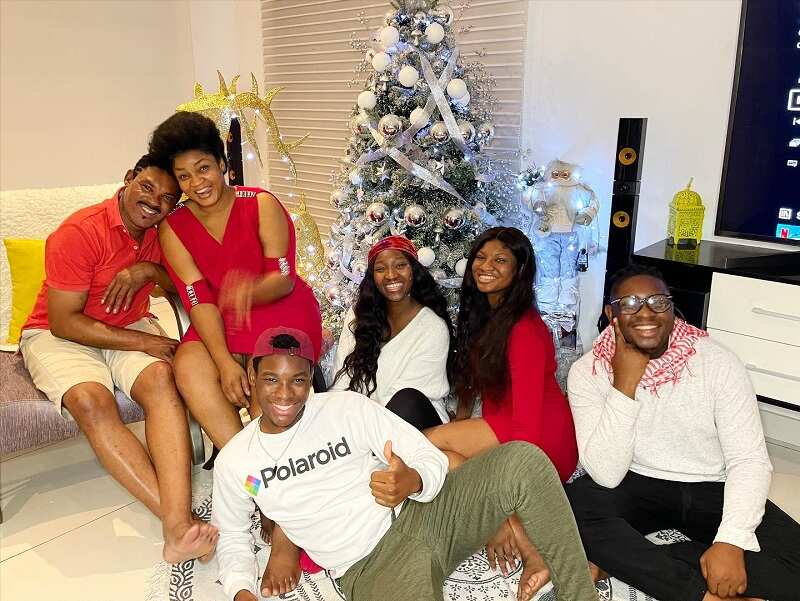 Omotola Jalade is undoubtedly one of the actors who are making African actors and filmmakers proud all over the world.
Social media
The award-winning performer is active on social media. She has almost 6M followers on Facebook, 1.4M followers on Twitter, and almost 5M followers on Instagram.
Omotola Jalade Ekeinde biography is a story of a determined teenager who faced life boldly and achieved greatness for herself. Her story is an inspiration for many young girls and women.
READ ALSO: Nancy Travis bio: Age, height, measurements, husband, family
Legit.ng recently published the interesting biography of Hollywood actor Nancy Ann Travis. Nancy Ann is an actress, comedian, and producer.
She is most famous for her productions such as Last Man Standing, Three Men and a Baby, The Vanishing, and Three Men and a Little Lady.
Source: Legit.ng