Recovered Ikoyi $43.4million: Ayo Oke indicts Babagana Monguno
- The Presidential Investigative Committee probing the recovery of $43.4million at Osborne Towers in Ikoyi, Lagos has commenced its work
- But there is a twist in the committee's work
- One of the committee members have been indicted
The Presidential Investigative Committee probing the recovery of $43.4million at Osborne Towers in Ikoyi, Lagos commenced its work on Monday, April 24 at the Vice President's Wing of the Aso Rock Presidential Villa in Abuja.
But there is a twist in the committee's work as one of its member, Major-General Babagana Monguno, who is also the National Security Adviser (NSA) has been indicted, The Nation reports.
The NSA was indicted by the suspended Director-General of the National Intelligence Agency (NIA), Ambassador Ayo Oke, who told the committee members that Monguno knew about the recovered fund.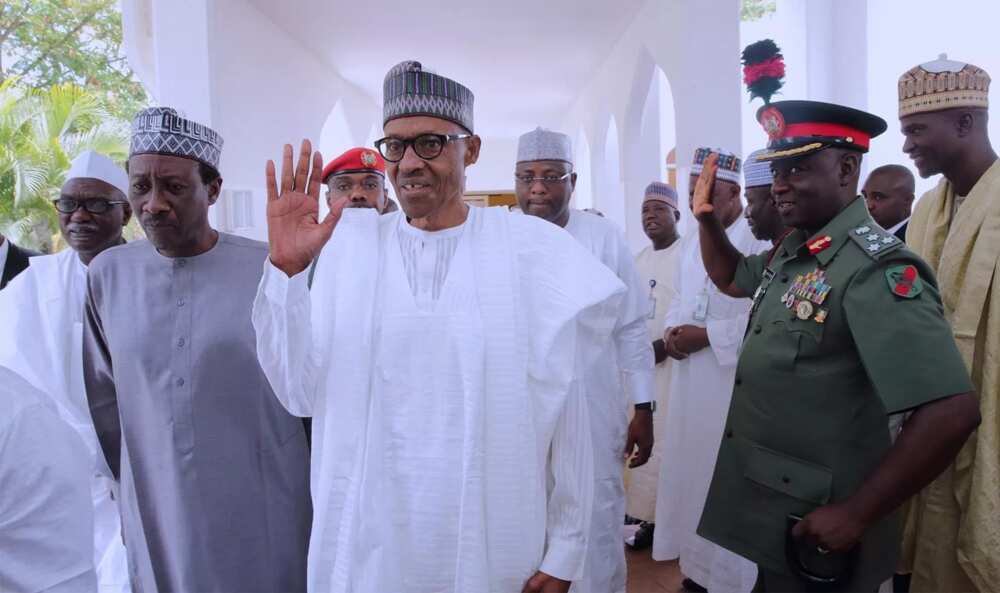 According to Oke, he wrote a memo to the NSA on the custody of the $43.4million for covert operations.
READ ALSO: Customs boss, Education minister, others linked to SGF job
A source quoted in the report, said the DG maintained his stand that he informed Monguno about the money.
Legit.ng gathered that Oke told the committee about the covert operations and projects executed by the agency.
The source added: "Oke gave a spirited defence of his career and said there was no ill-motive behind the cash."
At the end of it all, Oke was heard saying "I did my best before the committee. I have left the rest to God."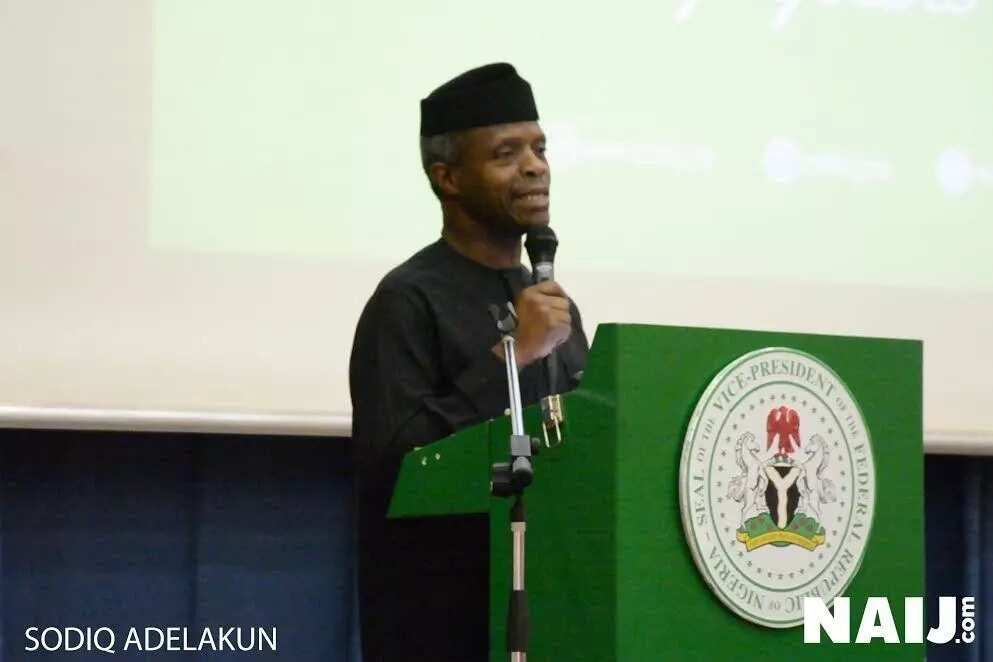 Meanwhile, there were indications that the Economic and Financial Crimes Commission (EFCC) may have deferred further action on the interrogation of some suspects for the Osinbajo committee to conclude its assignment.
A source said: "What the committee did was to sieve through heaps of documents submitted by the EFCC and the NIA on the $43.4million.
"Some of the documents include findings at the Corporate Affairs Commission (CAC) on some companies engaged by the intelligence agency.
"After analysing these documents, the committee started interacting with some top officials of NIA. Thereafter at about 5.40pm, the interaction with Oke then started.
"Oke took longer time because he brought the list of projects being executed, the designs, contract papers and mode of payment."
On why the EFCC has deferred the interrogation of some suspects, the source said: "Since a panel is in place, the EFCC has stayed action on the invitation of some suspects to avoid duplication of efforts.
"The recommendation of the panel will determine the next step by the anti-graft commission."
READ ALSO: Federal High Court orders forfeiture of Senator Nwaoboshi's 12 storey building over N1.5 billion fraud
Oke was quizzed for over 12 hours as the three-man investigation panel headed by Vice President Yemi Osinbajo resumed its session at 10.00am.
Oke was still being interrogated as at 10.05pm, as the panel members examined documents and interrogated some officials at the marathon session.
Source: Legit.ng