Transparent car in Germany
Glass Age is approaching quickly. Transparent car in Germany has already proved it. World automotive industry cannot stop surprising us. Continue reading the article to know particular information about the car made of durable glass.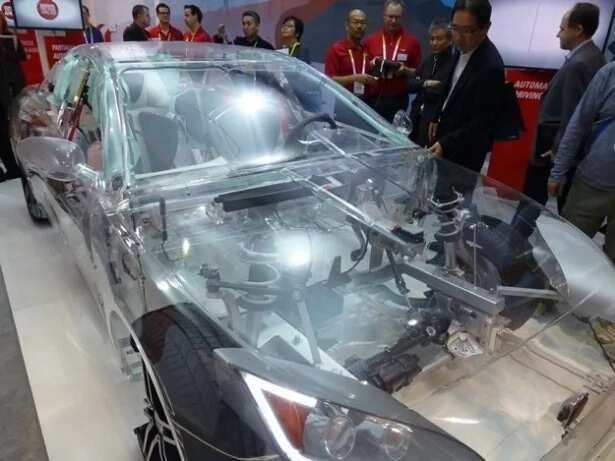 If you have ever dreamt of the transparent car, Germany is the right place for this invention.
German transparent car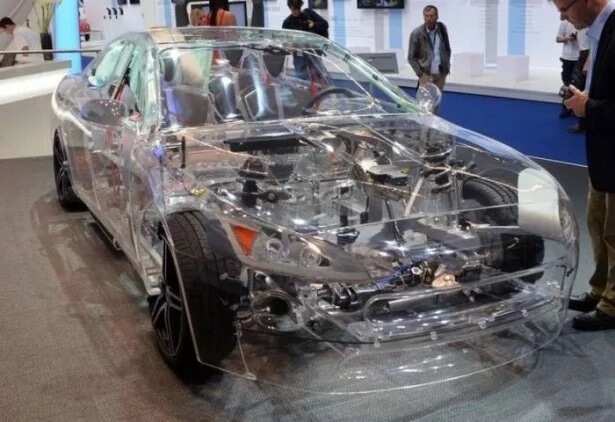 The world has been developing very fast to catch up with the cars of future. In October 2015, during the Frankfurt Auto Show IAA Frankfurt, ZF Friedrichshafen AG presented a transparent car. All present people were shocked and amazed by its beauty and originality.
READ ALSO: Jelani Aliyu car designer
The body of the transparent car is made of heavy-duty organic glass. Please note that transparent cars use no paint.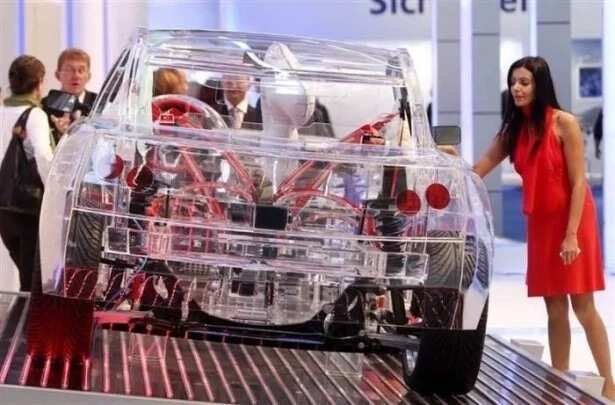 You can see how the car is designed from the inside in details through the transparent body of this sedan. You can also see how security technology works, which is usually hidden under the car body. Moreover, you can clearly see airbags, various sensors, and braking and control systems. This equipment provides safe driving. It is also possible to look at the design of seat belts.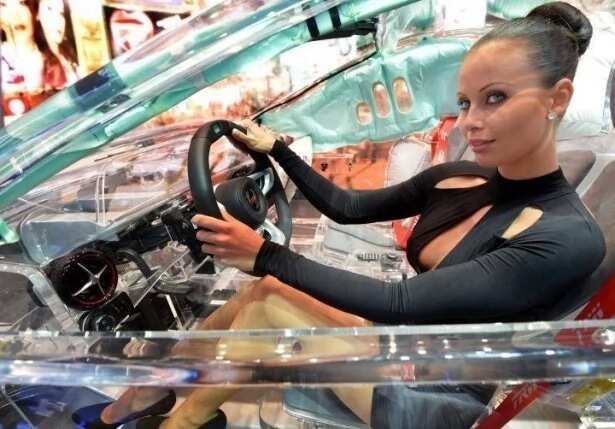 Perhaps the only security element that developers of the transparent car did not take into account is glaring. However, this oversight can be forgiven, since the car is not designed for mass production.
Transparent car seat covers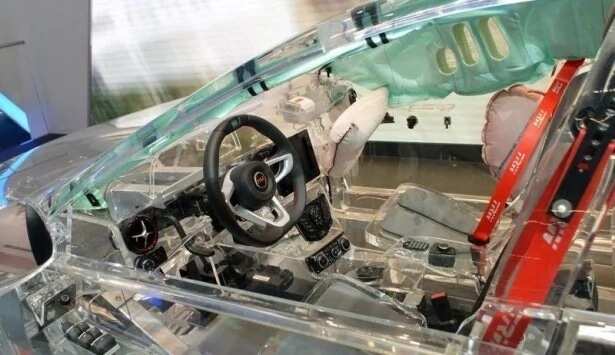 Transparent car seat covers are made of the special soft organic material that is very pleasant to the touch. The car seat itself is also made of durable natural glass.
Transparent car floor mats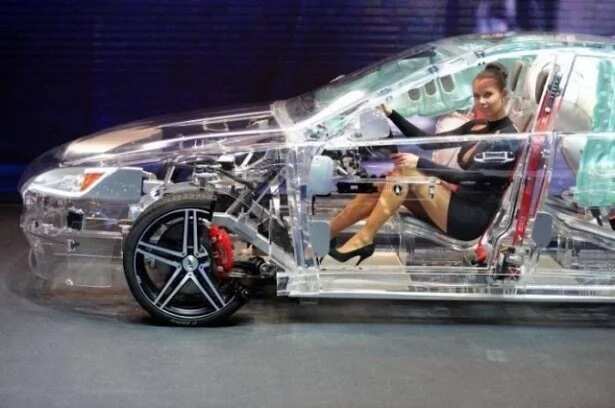 Transparent car floor mats have the unique design and special rubberized backing system. Each car is equipped with 4 floor mats. They are intended to keep the transparent car interior safe from dirt, damaging dust, and all troubled the car usually faces from everyday use. The backing of transparent car floor mats is made from special vinyl, which prevents shifting and sliding.
Transparent car roof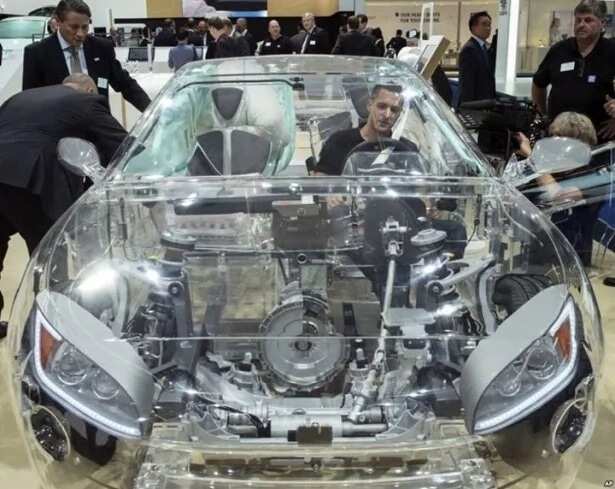 The transparent car roof is made of durable organic glass. This material can withstand heavy loads. At the same time, the original glass is very light, so the car seems to slip along the highway. This transparent car roof has passed eight tests on durability.
Transparent car price
Presently, the exact transparent car price is unknown. However, in 2016, it was announced that the price range of the transparent car would be from 80 to 90 thousand dollars. Since the car is not designed for mass production, its price might be changed accordingly.
The transparent car made in Germany is a real masterpiece of the world automotive industry. Many people wish to have such a vehicle. Nigeria needs new and high technologies.
READ ALSO: Check out Esther Mahlangu's BMW art car
Source: Legit