Faces at burial ceremony of late Senator Francis Spanner Okpozo (Photos)
A crowd of Deltans, on Friday, thronged the burial ceremony of late Senator Francis Okpozo, who died on December 26, 2016 after a brief illness.
The Octogenarian, who hailed from Ozoro in Isoko North local government area of the state, was a leading voice in the All Progressives Congress in the south south region of Nigeria.
A multitude of people from the two political divides attended the burial ceremony, held at the Holy Trinity Catholic Church in the Ozoro community.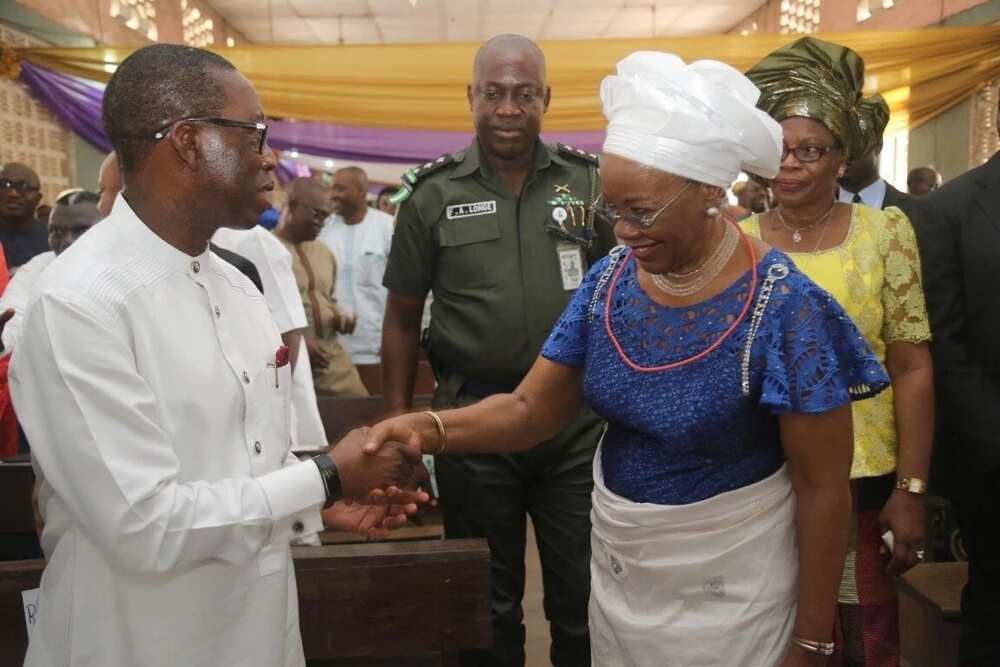 In the event, the state governor, who is a staunch member of the opposition PDP, told the people of Delta and others to use the privilege they have to make Nigeria a great nation.
According to him: "From this day, going forward, we should think of a better society, Delta state, better Nigeria and teach our children to do things right because, then and only then, we can have a better future."
READ ALSO: Delta speaker showers encomium on late senator Okpozo as Assembly holds valedictory session (Photos)
He paid glowing tribute to late Okpozo describing him as "an astute politician, a true family man who trained his children and lived a worthy life, I am convinced to say so.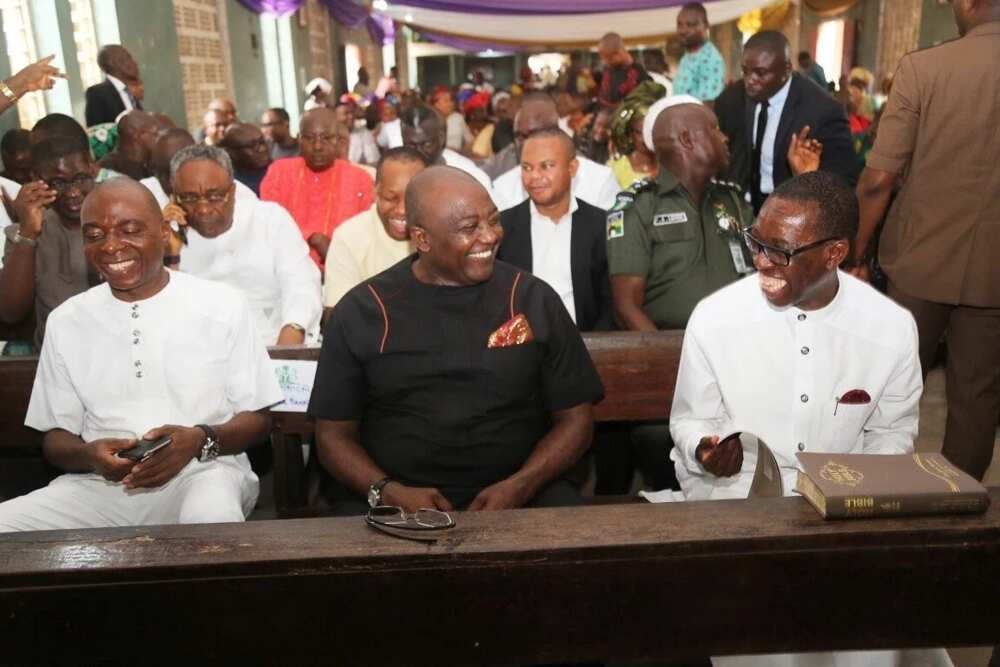 "It is important for those of us who are alive to do the right thing; what will you be remembered for? Most times, we live our lives as if we have control of our lives," he said, rhetorically asking, "What will our children, those who are dear for us, remember us for?"
Earlier in a sermon, Rev. Fr. Cletus Ewhefa called on Nigerians to put God first in their actions bearing in mind that one day, they will join their maker.
Below are more photos from the ceremony: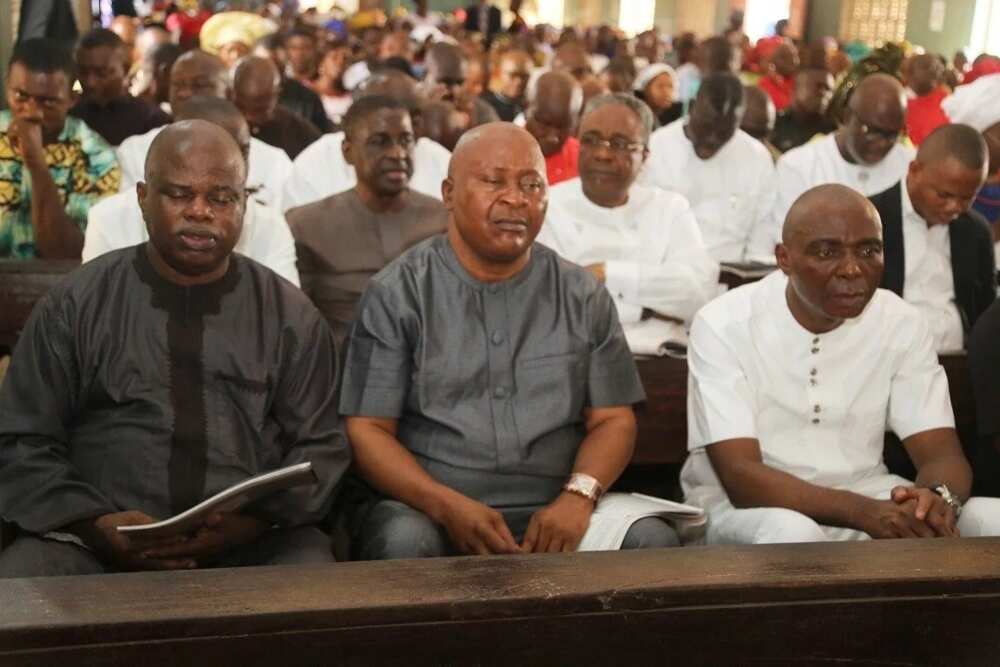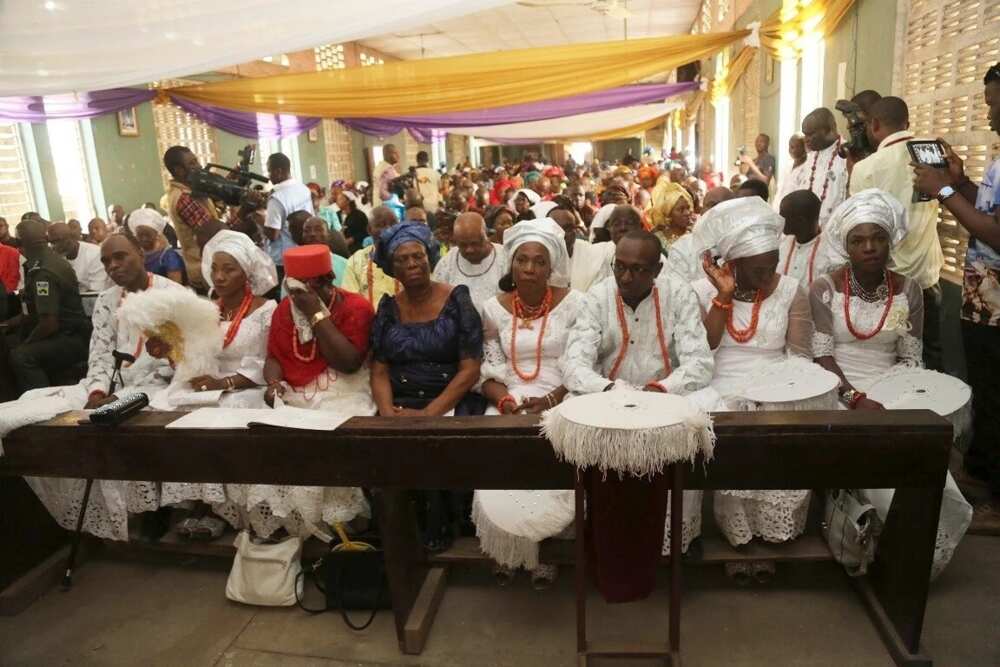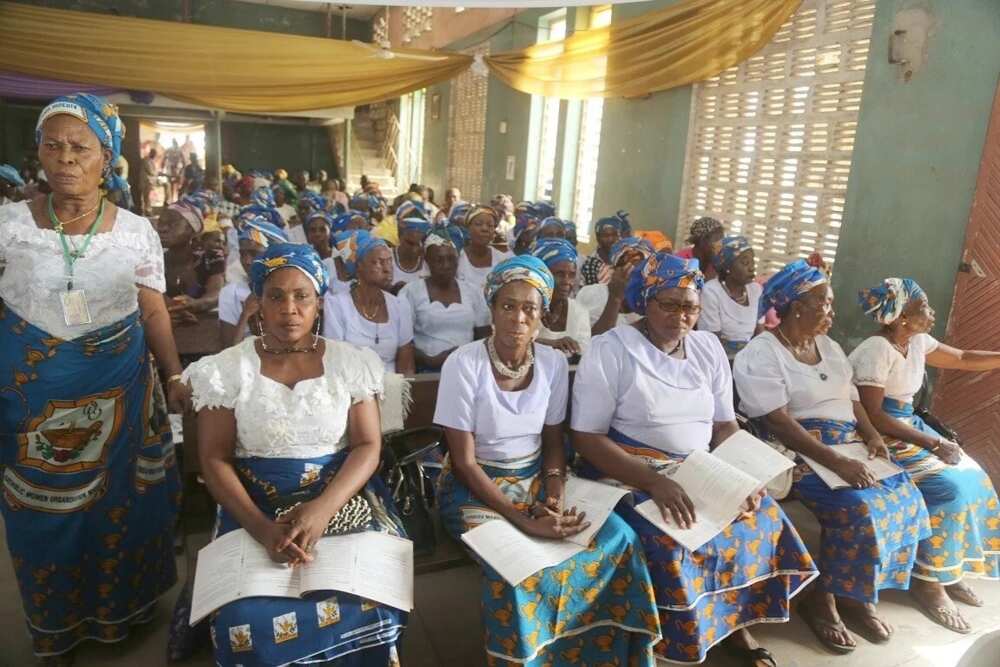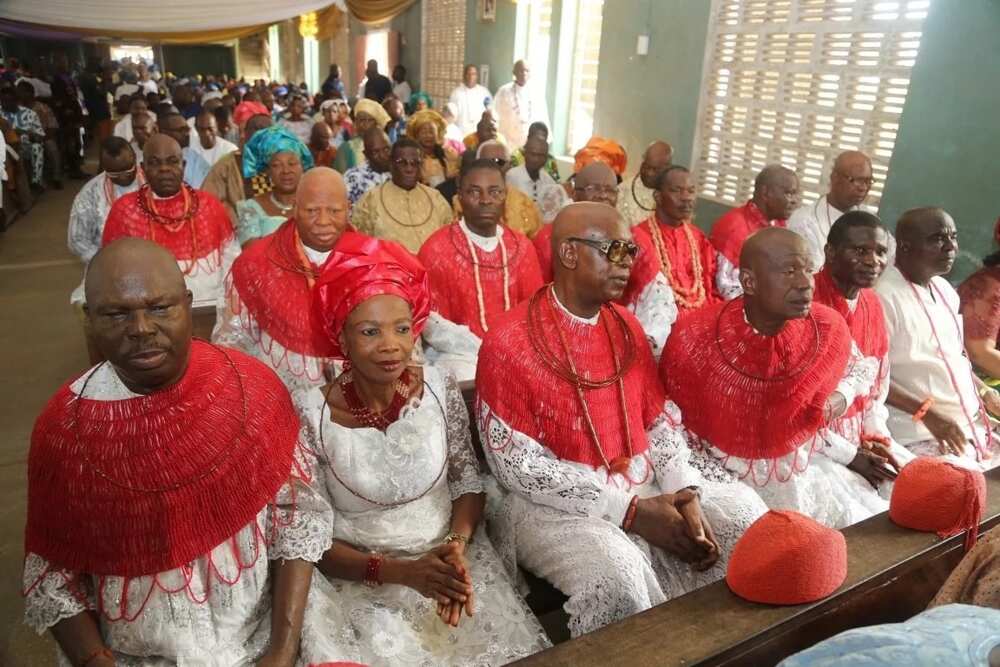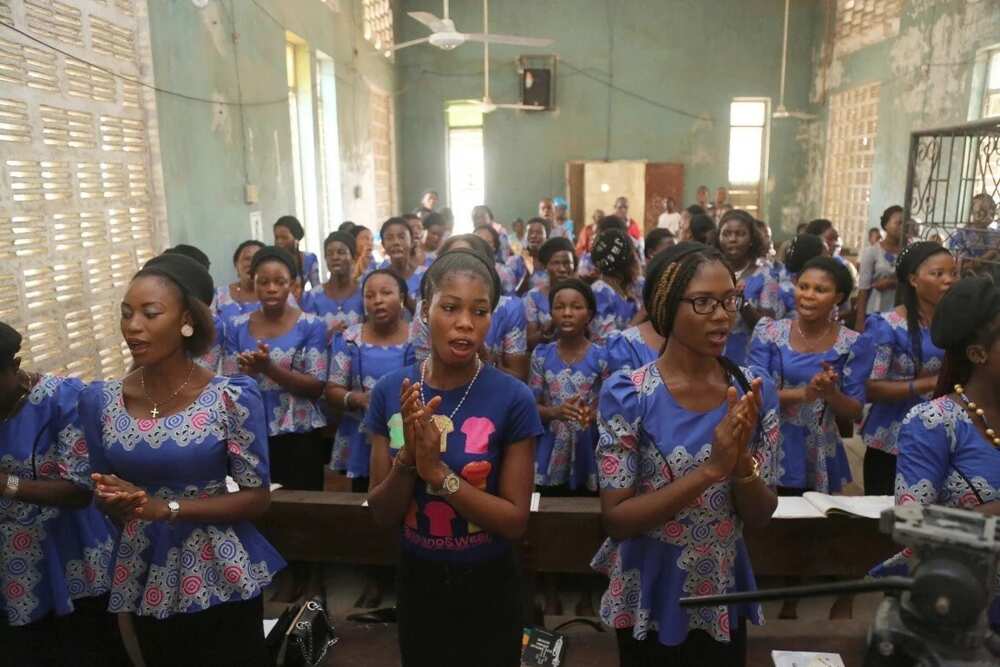 Source: Legit.ng