Top 10 richest pastors in Nigeria
Who is a pastor if not a middleman between God and ordinary people? Pastors should provide counsel and advice to people. Pastor derives from Latin and can be translated as a shepherd. Still, the biblical understanding of the word pastor can be translated as the minister. Therefore, "the ministers" lead their followers to the world of Christianity.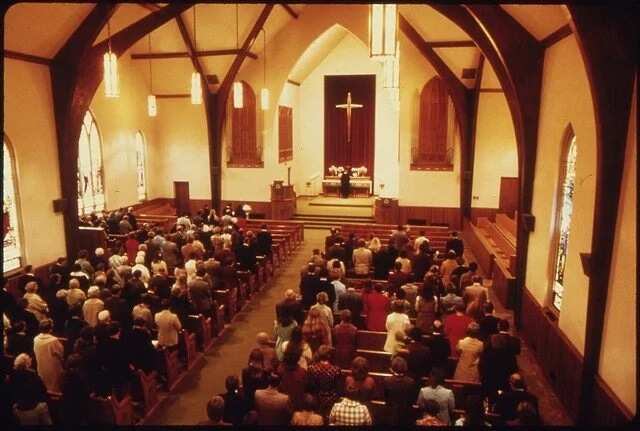 Some pastors might earn money on the way of the eternal serving to God. It means that they become the most richest pastors in the world. Nevertheless, this article is focused on the question of "Who is the richest Pastor in Nigeria?". To give an answer to this question, it should be presented the Top Ten Richest Pastors in Nigeria.
READ ALSO: Pastor Chris Oyakhilome biography
Lazarus Muoka - $3 million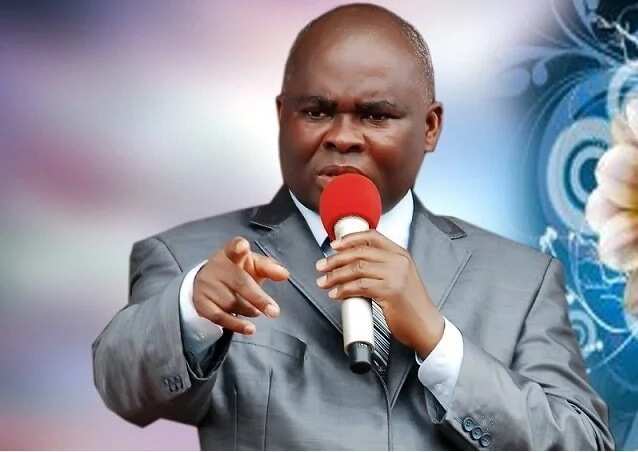 The Top Ten Richest Pastors in Nigeria open with famously known Lazarus Muoka. He is a Nigerian author, minister, and pastor. Lazarus Muoka is a leader of The Lord`s Chosen Charismatic Revival Movement.
Lazarus Muoka was born in Mgbidi in Imo state. He was raised in a Catholic family. In Imo State he finished his primary and secondary education. In 1975 he decided to settle down in Lagos and started to work under one company. After that, he opened his own business. Nevertheless, he decided that he should dedicate his life to serving to God.
Lazarus Muoka claims that he started to have dreams about God since 1994. In this years he started his crusade as a priest. Shortly after acquiring the role of the priest – he creates The Lord`s Chosen Charismatic Revival Movement. Few pioneer members were enough to create one of the most recognizable churches and make Lazarus Muoka one of the richest pastors in Nigeria.
One of the richest pastors can come to this list without controversy about his miracles. Lazarus Muoka denies every accusation about him, but there are cases in the court that provide some evidence of his "miracles".
Bishop Mike Okonkwo - $3 million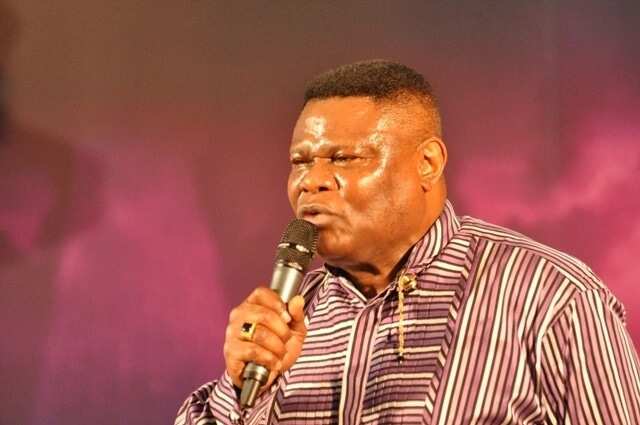 Bishop Mike Okonkwo is a former banker and the founder of The Redeemed Evangelic Mission. Some people might say that serving to God can give you wings and a nimbus. Mike Okonkwo did not get a halo, but he earned a private jet!
Bishop Mike Okonkwo was born in Ognbunke in Oyi Local Government Area of Anambra State in 1945. His primary education started with Salvation Army Primary School Enugu. Unless, later he continued his education in Ijero Baptist Primary School on Ebute Metta, Lagos. His secondary education started with Mayflower college; he also finished Merchants of Light Grammar school in 1963.
His work life started with the Nigerian Ports Authority in 1964. However, he did not wish to continue this path and switched the career for the African Continental Bank for two years. Dr. Bishop Mike Okonkwo has a military training which he got during the Nigerian Civil War. Jesus came to him in November 1970. Therefore, Bishop Mike Okonkwo started his ministry in 1972 with the United Church of Christ. He served in the United Church of Christ up until 1980, where he created The Redeemed Evangelical Mission. TREM is one of the most popular churches in Nigeria which is attended by thousands of people and makes Bishop Mike Okonkwo one of the Top Ten Richest Pastors in Nigeria.
Pastor Gbenga Oso - $3.5 million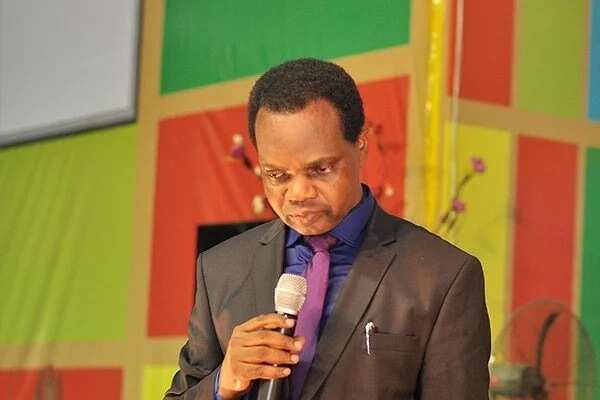 One of the pastors who makes his money on babies. Unfortunately, there are couples in Nigeria who do have health problems in conceiving babies. The modern medicine is developed well for today, but it still can`t create miracles. It made a fantastic niche for Pastor Gbengo Oso to fill in. Now his Laughter Foundation Church helps couples to conceive a baby. Pastor Gbenga Oso is allegedly known in Nigeria as a father for a million babies. Apparently, these babies help him to make a ton of money.
It`s a little known about his biography and even about his true age. He was one of the pastors for the Gospel Faith Mission International until he started his Laughter Foundation Church. One of the crucial moments of his church is an active and aggressive commercial company orientated to the women who do not have the ability to conceive a child. He promises that by attending his church and probably investing some money – women will be granted with a gift to conceive a child. Still, there is no scientific proof for that, but these promises and hopes helped Pastor Gbenga Oso to become one of the richest pastors in Africa.
Pastor Chris Okotie - $12 million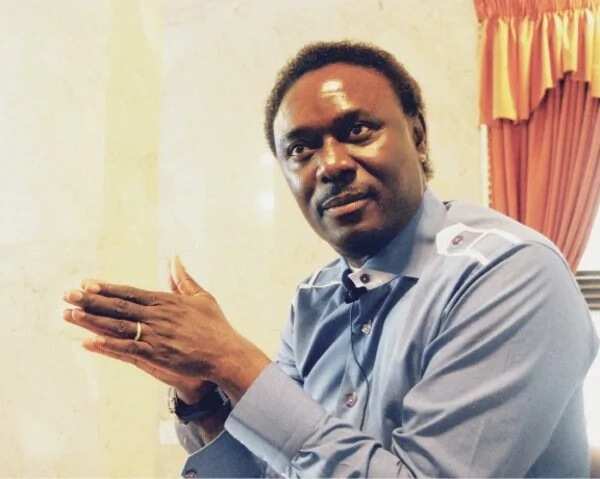 Pastor Chris Okotie is another candidate for Top Ten Richest Pastors in Nigeria. In the 1980s he was a popular pop singer. Nevertheless, he turned himself to God and helped his other Nollywood friends to find Lord in the Household of God Church. The Church consists of many famous musicians, movie actors and society people.
His followers provide Pastor Chris Okotie a great sum of money. It quickly made him a milliner. Nevertheless, it should be noted that he became one of the richest pastors in Nigeria, not from the start of his career as a Church Leader. He tried singing, which did not give him so much money as he wanted. Later he tried his skills in business, but it also did not give him the money satisfaction. Therefore, he decided that religion is one of the most beneficial spheres in Nigeria. He made millions with selling his book the Last Outcast amongst his church members!
Bishop Ayodele Oritsejafor - $15 million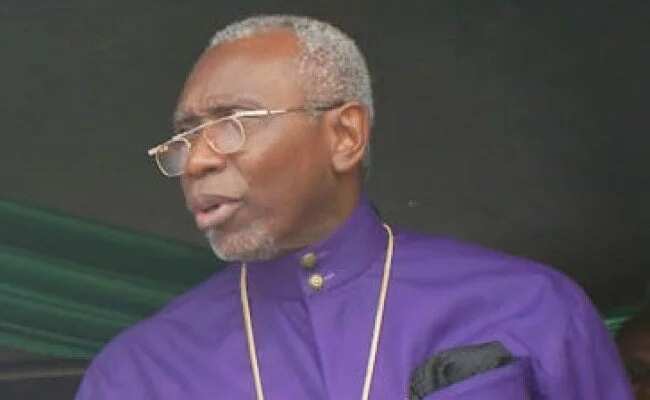 Papa Ayo Oritsejafor is a founder of the World of Life Bible Church. His Church is stationed in Warri, Nigeria. It`s one of the richest pastors in Nigeria. His ministry provided him millions of dollars, fascinating cars, real estates and a private jet.
Aya Oritsejafor was born in Lagos. Bishop Ayodele Oritsejafor and his family story say a story about his mother who desperately wanted a son. Roli Durojaiye Oritsejafor promised a son to God if God blesses her with a son.
Oritsejafor married to Helen Oritsejafor in 1997. They have two sons and one daughter. Bishop Ayodele Oritsejafor first encounter with Jesus was in 1972. In this year, he made an oath that he became a servant of Lord Jesus for the rest of his life. He decided to attend All Nations For Christ Bible Institute in Benin City. Still, according to his words, he was not allowed to preach during his staying in All Nations For Christ Bible Institute. Therefore, he decided to leave this institute and started his project like the World of Life Bible Church.
He receives heavy criticism in these days for his church actions. The main portion of the critics come to his "Group of Young Men" – so called terrorist group which has already taken more than 5000 innocent lives.
Pastor Matthew Ashimolowo - $20 million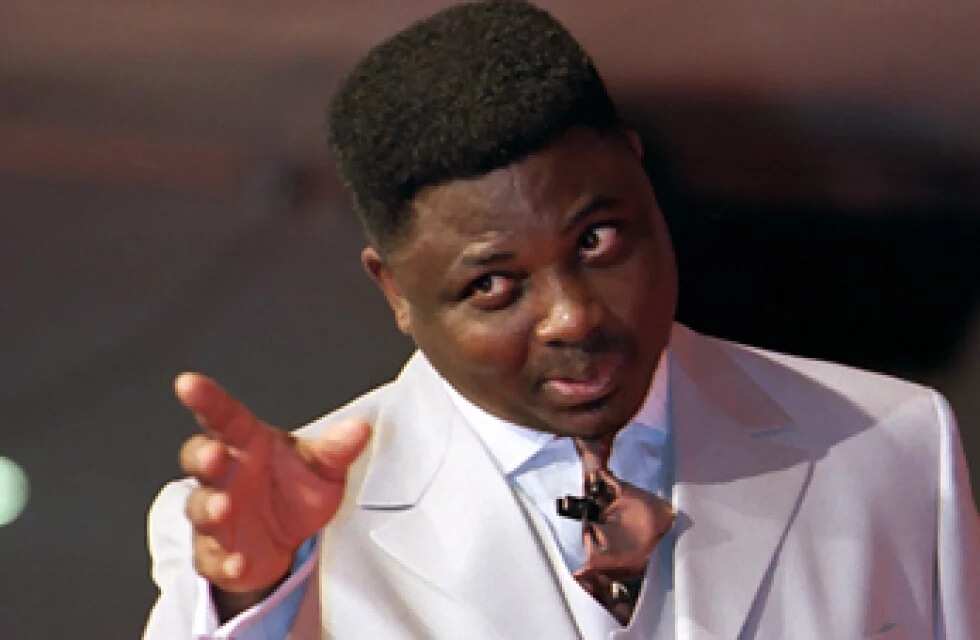 Pastor Matthew Ashimolowo is one of the richest pastors in Nigeria. He is also the Senior Pastor of Kingsway International Christian Centre. Matthew Ashimolowo converted to Christianity from Islam at the age of 20. Forbes estimates his net worth around $20 million. He is also one of the few people in Nigeria who has a private jet, a collection of super cars and real estates all around Nigeria. His account becomes bigger for at least $150 thousand dollars every year.
The Kingsway International Christian Centre and Pastor Matthew Ashimolowo personally was at the center of financial controversy. The pastor himself was ordered to pay around $200 000 back to Christian Centre. The data from his bank account showed that he used the Churches credit cards to celebrate his birthday. The prize of his birthday party was over $120 000.
He also used different names to get more salary from the church. The KICC employees provide information that Pastor Matthew Ashimolowo gets over $250 000 as a salary and he accomplishes that by using different names.
He is a collector of automobiles, and in his collection, you can find Porsche Cayeen Jeep, Bullet-proof Hummer Jeep, Range Rover Vogue Sport and many other exotic cars.
Prophet Temitope Babatunde Joshua - $25 million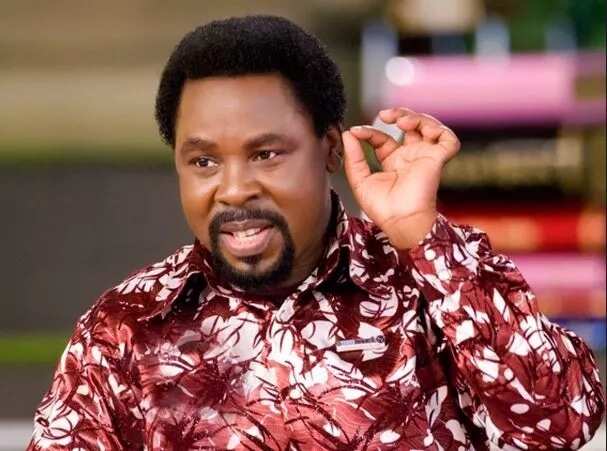 T.B. Joshua has made into our Top Ten richest pastors in Nigeria. He is the Leader and founder of The Synagogue Church of All Nations. T.B. Joshua is a well-known person not only in Nigeria but in the whole Africa. His Facebook page can provide more than two and half million fans. T.B. Joshua can also be described as the YouTube`s most famous and popular pastor! He also owns one of the most popular Christian TV channels in Africa – Emmanuel TV. Emmanuel TV and T.B. Joshua YouTube channel gather millions of people around the globe.
T.B. Joshua is named one of the 50 most influential people in Africa by The Africa Report. T.B Joshua`s The Synagogue Church of All Nations claims to have miracles of healing. Emmanuel TV and T.B. Joshua YouTube channel claim that they show real miracles of healing. Indeed, people who supposedly had incurable diseases showed instant recovery after praying. Nevertheless, these miracles were not documented by any official authorities, and no independent medical specialists attended T.B. Joshua`s praying sessions.
Pastor Enoch Adejare - $50 million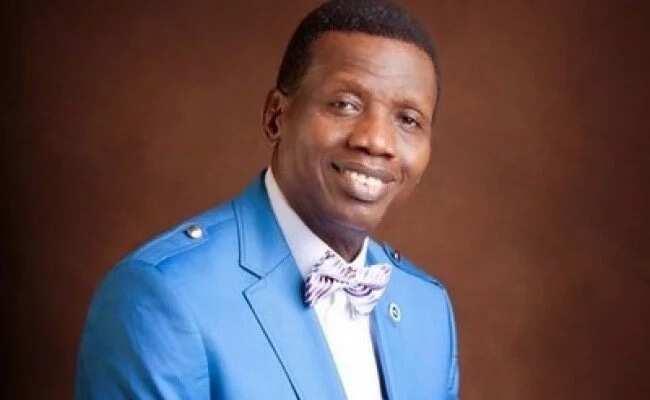 Pastor Enoch Adejare is one of top ten richest pastors in Nigeria. He was born in Ifewara, Osun State in 1942. He started his General Overseeing post of The Redeemed Christian Church of God in 1981.
He took over the Overseeing post from Papa Akindayomi. The Church was not famous when Pastor Enoch Adejare took over the position. Now it`s one of the powerful churches not only in Nigeria, but it also has branches in 192 nations globally. There are more than 14 000 churches of The Redeemed Christian Church of God in Nigeria. Pastor Enoch Adejare sets the goal of constructing a church in five minutes' distance from every home of every person in the world.
Nevertheless, his church also can`t lose criticism from many people. One of the critic's points is so called prophecies of Pastor Enoch Adejare. Moreover, he also consults his adepts with ideas of which woman should be taken to marriage. For example, the adepts of the church are not advised to marry a woman who is not from the church. He also does not advise to take a woman as a wife if she can`t cook!
Pastor Chris Oyakhilome - $70 million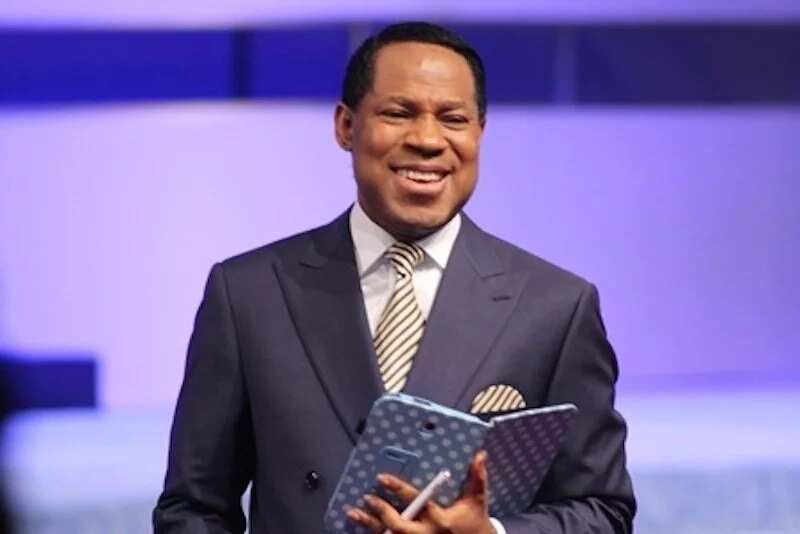 According to some news and media, Pastor Chris Oyakhilome developed his style of praying when he was in school. He is a creator of The Believer`s World Fellowship which was turned to the Christ Embassy Church. The core element of his preaching practice is "Sowing the seed." It means that every member of his church should give a part of his earnings. These earnings come in millions of Naira. The Christ Embassy Church spams hundreds of young Nigerian entrepreneurs who are focused on earning these seeds. If people can`t give money, then they are welcome to give their possessions, like jewelry, wristwatches, mobile phones, cars and other.
Pastor Chris Oyakhilome provides CDs, video tapes, apps, DVDs and books about his church. People can find the Savior in the afterlife if they give something to the church. Nevertheless, all so-called miracles provided by Pastor Chris Oyakhilome are doubted, but the stealing that occurs in his church are real. There are several cases in courts of Nigeria connected with the actions of the Christ Embassy Church. Still, Pastor Chris Oyakhilome dodges all accusations.
Bishop David Oyedepo - $180 million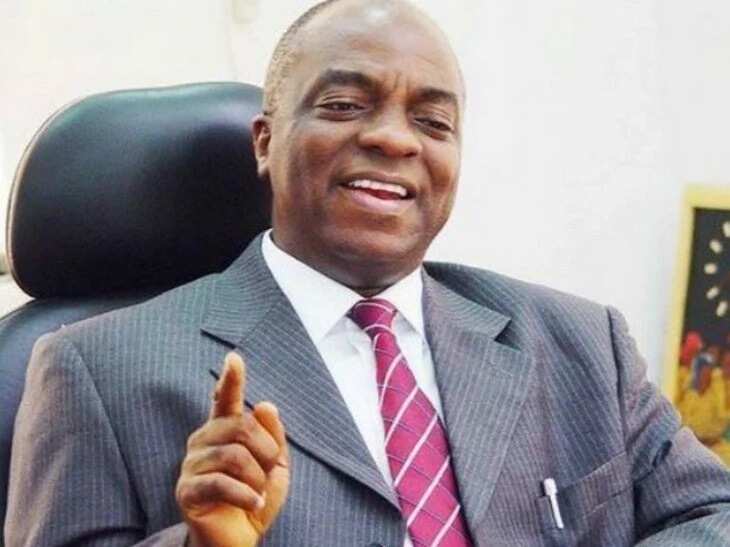 Bishop David Oyedepo gets the Gold Prize in our top ten richest pastors in Nigeria. He is a founder of Living Faith World Outreach Ministry, which is also known by the name of Winners Chapel. He is the owner of Dominion Publishing House, which sells all his books. He is also a founder of the Covenant University and Faith Academy.
This servant of God owns large estates in Lagos, fashionable cars and even a private Jet. Serving to God can be quite beneficial for most richest pastors in the world!
Source: Legit.ng