The untold story about the money spinning scheme MMM
- Fresh findings by Legit.ng have revealed that the money spinning Ponzi scheme Mavrodi Mundial Movement also known as MMM might crash between June-July 2017
- Some "experts" in Ponzi schemes who spoke with our reporter said the scheme might not last longer than July of 2017 following recent developments such as multiple registrations by participants by users within the scheme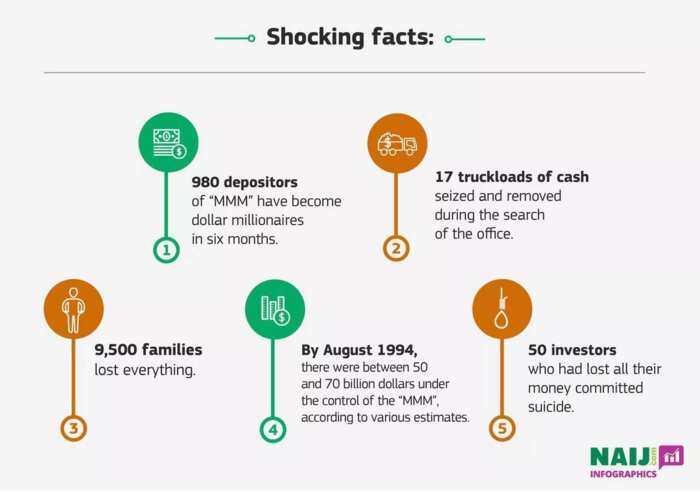 One of the reasons we started compiling this report is due to the fact that some MMM participants have now added fraudulent activities to the scheme, as they now upload fake evidence of payment.
Recently, it was reported that 66,000 Zimbabwean participants were affected when this pyramid scheme crashed.
However, the operators of MMM have began to move against fraudulent activities, as investment can no longer stay more than 30 days in the system.
As at press time, over 3 million Nigerians, including the learned and the illiterate, are participants of the money spinning Ponzi scheme.
With Nigeria sinking further into recession, youths and middle age adults have resorted to Ponzi schemes as a means of survival as it appears that the President Muhammadu Buhari-led federal government seems to be having a hard time battling with the economic decline. There also seems to be no end in sight to the recession.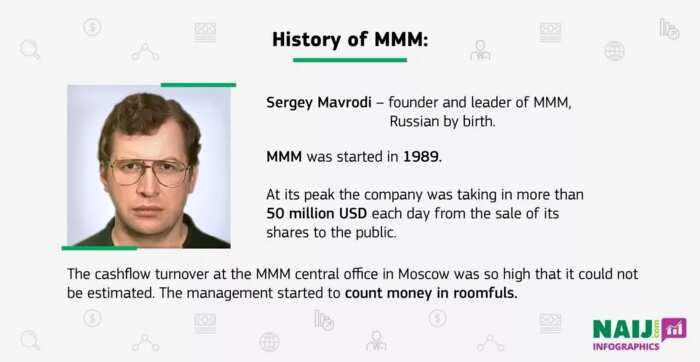 How MMM works
Like all Ponzi schemes, MMM is none different as it does not have an underlying asset or enterprise upon which the investment is built, cash payout is sustained from contributions of investors who come in later.
MMM is a scheme where people matched funds to help each other. Each help provided comes with a guaranteed 30% interest or profit (as you may want to call it) in 30 days when the provider of the help requests for help too.
Simply put, MMM makes new helpers (participants) to transfer money (help) to other people who had provided help previously to earlier participants and the circle continues.
Also, an existing participant who is able to bring in a new member gets a referral bonus of 10% on every help the new participant offer. This, however, can only be enjoyed for the maximum of 8 times even if the existing participant is not investing.
Earlier participants, known as "Guilders" make more money from this scheme than new participants due to the large number of their down line – (people who came into the scheme through them, or those who they mentor/guide).
MMM vs Government
While MMM has been banned in several countries including China (in January 2016), ex-USSR states, among others, Nigeria is yet to place a ban on the scheme despite a call from a member of the House of Representatives, Saheed Fijabi who raises the issue on the floor of the house.
He reportedly asked the Economic and Financial Crimes Commission to arrest promoters of MMM, stating that the scheme is a fraud and Nigerians should be saved from investing in such.
Legit.ng learnt that some angry youths in Ibadan who are participants of MMM threatened to burn down Fijabi's father's house should the scheme be banned. Our source revealed that some members of the scheme are planning to meet with the federal lawmaker over the matter.
READ ALSO: REVEALED! Meet man behind MMM Nigeria, he is a pastor (photo)
A security expert who spoke with our reporter said the federal government can shut down MMM if there is a good cause to do so.
"With my little knowledge of MMM, one way FG can shut down the scheme is should participants begin to complain about non-payment of monies, FG can attempt to shut down but it will be difficult MMM servers are not in Nigeria," he said.
On its part, the Central Bank of Nigeria (CBN) has warned consumers not to deposit money in any institution that is not insured by the Nigeria Deposit Insurance Corporation (NDIC).
"These people always come with very interesting propositions. These are fraudsters who are just out there to collect people's money and run away as soon as they hit their target," CBN's communications director, Isaac Okoroafor, was quoted in several reports.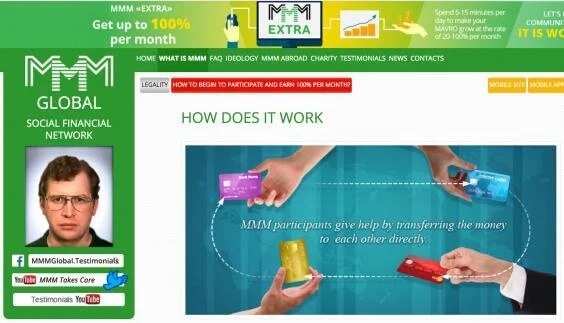 MMM adds nothing to Nigeria's GDP, it's fraud and should be banned – Financial analyst
A financial analyst Ileowo Kikiowo who spoke with Legit.ng said MMM is a total fraud and a money doubling scheme which will leave many Nigerians frustrated when it eventually collapses.
"The Mavrodi Mundial Movement contrary to popular opinion is NOT an investment, it is strictly a money doubling scheme. Even the promoters of the scheme have stated it severally in public fora and on their website that MMM is not an INVESTMENT scheme.
"For your readers who may not understand, Ponzi schemes are pseudo-investment schemes that promises returns on 'investments' without engaging in productive or commercial activities. Promoters of such schemes only pay 'investors' with funds from other 'investors'."
He, however, said the scheme has no effect on Nigeria's economy as it adds nothing to the country's dwindling GDP "as there is no productive activities actually taking place."
"So MMM is a money doubling scheme that pays old 'investors' with new 'investors' money, like a wealth redistribution scheme."
He said MMM is not here to stay.
"If you remember, a similar scheme has surfaced few years back between 2007 and 2009. It all crashed when there where no NEW entrants into the scheme.
READ ALSO: "Christians involved in MMM will have their names removed from book of life" – Man
"So like a Ponzi schemes, MMM will definitely run into problem when there are no new sign on. Those who reap the benefit of schemes like MMM are those who are on top of the leader, or who joined early.
"The problem is, when such schemes become so large, the tendency for default will be very high, thus making new entrants lose confidence in the scheme when defaults start happening.
"If the funds generated from such schemes are actually used for productive activities that bring real incomes injected into such schemes, maybe it would have been successful.
"That is why Ponzi schemes like forever living products etc that actually sell real products are still in existence. Though their business model could be faulty, it still looks sustainable in the long run."
Asked if the system not sustainable considering the huge population Nigeria has, Mr Ileowo said: "Population has nothing to do with sustainability of Ponzi schemes. In fact, it could be the undoing of such schemes" adding that there is no way it can be controlled and prevented from crashing.
"It will definitely give since no real productive activity. Nothing sustains it," he opined.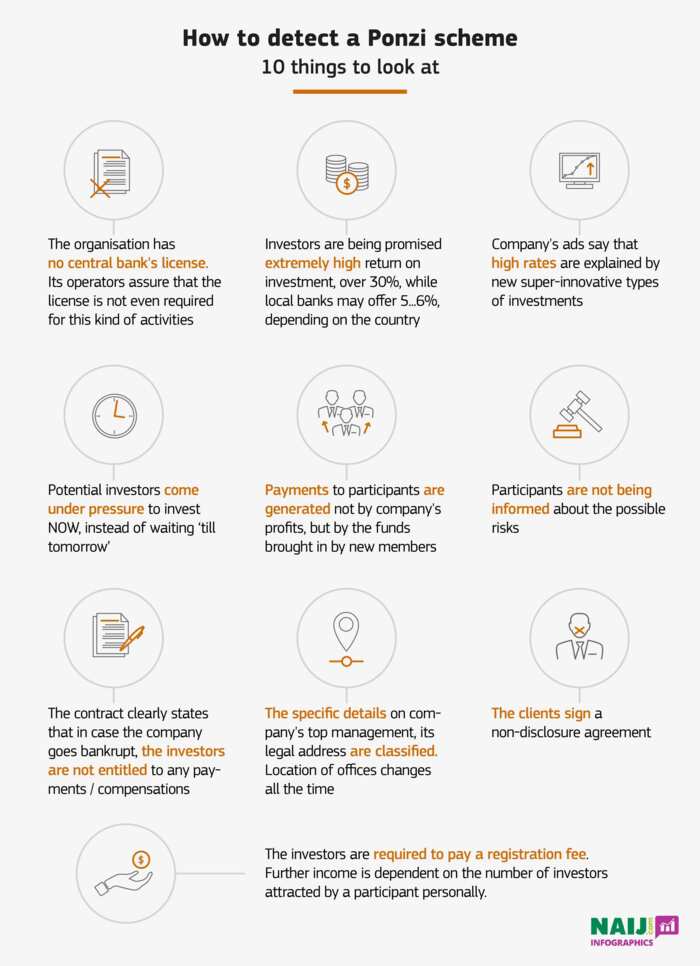 MMM in SA and Zimbabwe
It is no longer news that this Ponzi scheme failed in these two African countries despite warnings from relevant authorities.
Before the crash in the two countries, some South African banks shut down accounts they believe to be linked to MMM, while in Zimbabwe the trusted mobile money transfer company EcoCash has distanced itself from the scheme, saying it is "not liable for any losses arising from the use of EcoCash to engage in illegal activities such as Ponzi schemes".
MMM is not fraudulent, it won't crash in July – MMM Guilders
Prior to this report, some MMM guilders were willing to speak with the press but have suddenly refused to entertain questions from journalists. At least three guilders who were willing to speak with our reporter suddenly refused to entertain his questions about the scheme.
But a guilder who earlier spoke with our reporter in Ibadan recently, Adeleye Benjamin, said the scheme will not collapse as being speculated in the media. He said only panic could collapse MMM.
Explaining how this factor can crash MMM, Mr Adeleye said panic by participants and intending participants will stop them from providing help and as such the system will not be able to pay existing participants who may have called for help and eventually crash the system.
Mr Azeez Tunde, another guider who agreed to speak with Legit.ng, said MMM guiders are working to ensure that the system doesn't crash and fraudulent activities are checkmated:
"Yes, there are lots of sustainability measures taken by the support group to make the community a great one and as guiders we continue to orientate and re-orientate on the ideology of MMM, how it works, how to mitigate risk of participating in the great community and most importantly how to be faithful to the community."
He said it is not possible for the system not to have new members and even if there are no new members, "the system has created a measure to attend to such."
He equally allay the fear of bad eggs who, he said, "would want to join us so as to frustrate the activity of the community and believe me drastic measure are already been put in place hence we got no worries".
Mr Azeez said the FG would not ban MMM because the scheme does not violate any law of the country with its activities.
"We use this medium to tell every participants not to violate any law as we are law abiding citizens and not to ever introduce MMM to anyone as business or investment which gives interest or profit rather it should be spelt out to be donation which brings reward and more important the No Guarantee should be emphasized to buttress the spare money of the community,"  he warned.
MMM and charity
While almost everyone has described the MMM scheme as a fraud, the community recently gave back to the society in Nigeria during its one year anniversary.
In Abuja, the participants donated N5 million to IDPs in Maiduguri, Borno state. In Ibadan the participants donated over N3 million to hospital patients. The participants also organized an anniversary dinner for themselves.
In Port Harcourt, the participants also organized a get together which was attended by music star, Iyanya.
Other Ponzi schemes in town
While MMM is the talk of the town right now, other Ponzi schemes are fast emerging even though they are not as widely known as MMM.
Ultimate Cycler, iCharity are one of the babies in town.
READ ALSO: Why I love and support MMM and other money markets in Nigeria
For instance, here is how Ultimate Cycler works. You sign up by and pay N12,500 to a fellow member you registered under (upline). When your donation has been confirmed, the system puts four people under you who will pay you N12,500 totaling N50,000.
When you have four people under you, Ultimate Cycler bumps you up to the second level. At this stage, you will pay N25,000 from your N50,000 largesse to a grade 2 member.
After this, the system will put 16 people under you who will pay you N25,000. At this stage too, your grand total will be N400,000.
For iCharity, this is how it works: iCharity is "member to member" Ponzi scheme. Rather than pay money into a system that now determines who your money goes to, you pay directly to members in need of money.
Source: Legit.ng