The Snapchat king, Idris Okuneye aka Bobrisky is a delightful young man. The skin bleaching expert met with Legit.ng and shared some of his personal thoughts, one being that he is extremely comfortable in his almost white skin. The social media expert insists he isn't going back to his former dark complexion for anything.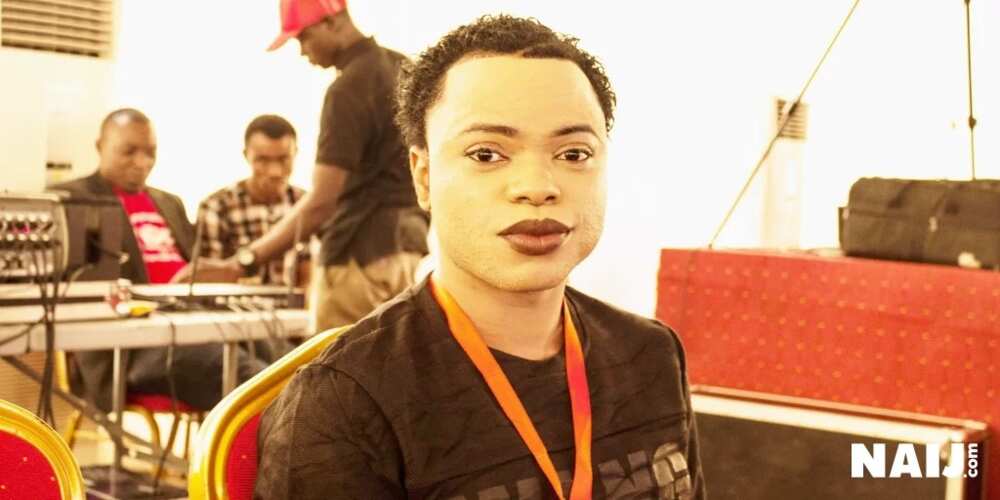 Bobrisky is a 25-year-old male Barbie who has made a fortune from his unusual life style. The bleaching cream expert is a fan of make-up and light coloured skin. He lets this reflect in his appearance despite going against some implicit rules guarding the morality of certain cultures in Nigeria.
READ ALSO: I don't know why people are so angry at me – Bobrisky (video)
While speaking to Legit.ng at the New Media, Citizens & Governance Conference in Abuja on Thursday,October 27, the shy young man admitted to fearing for his life, especially following his quick rise to fame.  His fears may not be unfounded as prior to the conference,  two of the panelists on his section, Engagement Unusual: Unconventional uses of new media, pulled out, not wanting to be associated with him.
Here are excerpts from Legit.ng's interview with the social media celebrity, who is due to go on tour in London soon. 
READ ALSO: After denying being gay, what Bobrisky did to Bisi Alimi will surprise you (video)
Tell us about bae.
I actually met bae two years ago. I came for a conference in Abuja and was lodged at Transcorp Hilton and at night, during buffet, I met my lovely bae. Bae has been supportive of my business and everything surrounding my financial success.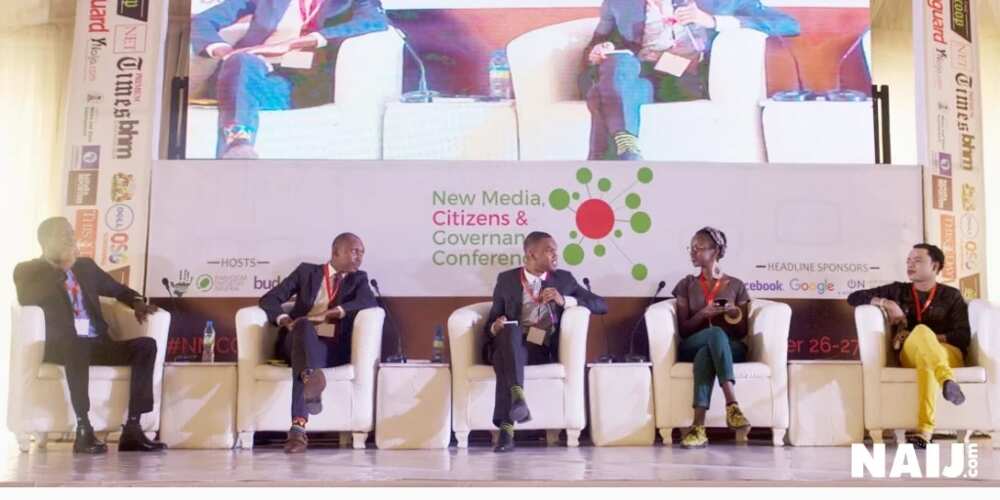 Now you are in Abuja, are you going to see him?
No, I only came for the conference and I will be leaving pretty soon.
Do you have a girlfriend?
I was once in a relationship but it got to a point, I had to break it off but I am looking for someone. Very soon, I want to get one.
READ ALSO: Another Yoruba boy who dresses like a lady speaks up (see unbelievable photos)
What kind of girl are you looking for?
I am looking for a very calm girl.
Bae, won't mind you getting a girlfriend?
That's personal. It's between bae and I.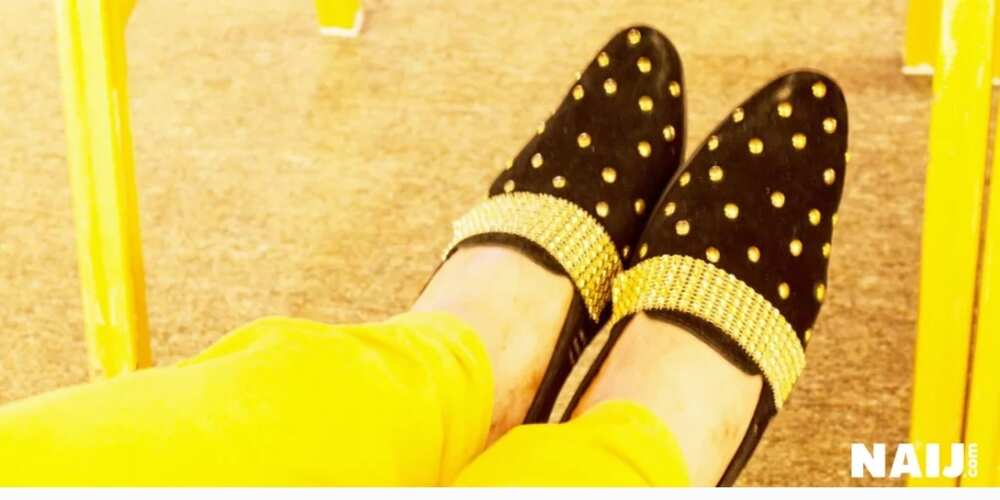 Asides business and make-up, what do you like to do?
I like to dance a lot. In fact, I am a bad ass stepper and most of my Snapchat followers know that. When I dance, they say that guy can move because I know how to give the baddest move ever. My dancing and make-up has made me really popular.
Will you ever stop showing off on Snapchat?
I won't feel bad and I won't stop because I am not doing this to impress anyone. I am doing this for myself, to make myself happy.