Meta: Mark Zuckerberg Finally Changes Facebook's Long-standing Name
In what has been termed a major rebrand, Facebook, the world's biggest social media platform, has changed its name to Meta
Facebook's CEO, Mark Zuckerberg made this important announcement during a virtual conference on Thursday, October 28
Zuckerberg noted that the name change was born from the need to reflect the company vision and what it stands for
Facebook has announced a change of name to Meta as part of a strategic shift to emphasize the development of its virtual world as crisis rocks its main social network business.
The social media platform's CEO, Mark Zuckerberg, made the announcement on Thursday, October 28, at an annual hardware event, Connect.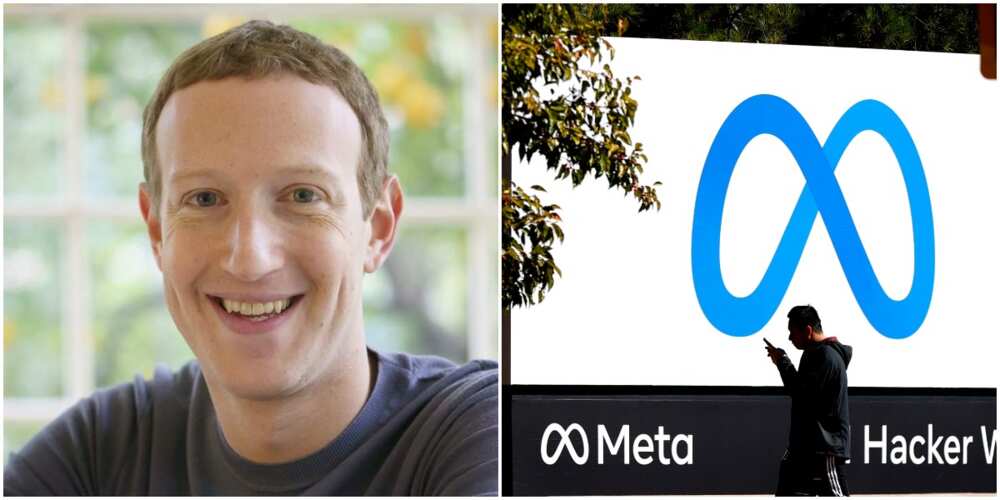 This rebranding launches the site to a virtual world and hardware known as the "metaverse", The Washington Post reports.
In his keynote address, Zuckerberg stated:
"From now on, we're going to be the metaverse first. Not Facebook first. Facebook is one of the most used products in the world.
"But increasingly, it doesn't encompass everything that we do. Right now, our brand is so tightly linked to one product that it can't possibly represent everything we are doing."
As BBC gathered, the company said the rebranding will better "encompass" what it stands for and what it visualise its future to be with special regard to Virtual Reality (VR).
However, while the change affects only the parent company, its individual platforms, like Facebook, Instagram, and Whatsapp, remain unchanged.
Speaking on Meta, Zuckerberg added:
"Over time, I hope that we are seen as a metaverse company and I want to anchor our work and our identity on what we're building towards.
"We're now looking at and reporting on our business as two different segments, one for our family of apps, and one for our work on future platforms.
"And as part of this, it is time for us to adopt a new company brand to encompass everything that we do, to reflect who we are and what we hope to build."
Facebook, WhatsApp, Instagram back as security experts speak on real cause of outage
Recall that Facebook, Instagram, and WhatsApp, which went off for about six hours between Monday, October 4 and Tuesday, October 5, came back online.
In a message to subscribers on Tuesday, Facebook apologised for the outage and confirmed that the platforms "are coming back online now".
The site noted that efforts to fully restore access to the apps and services have been ongoing with positive results.
Source: Legit.ng