Facebook, WhatsApp, Instagram Back as Security Experts Speak on Real Cause of Outage
After about 6-hour outage, Facebook, WhatsApp and Instagram are back in operation across the world
Facebook on Tuesday, October 5, disclosed that the platforms are coming back online for subscribers
The platform apologised to users for the inconvenience and acknowledged that a lot of businesses depend on it
The three big social media platforms, Facebook, Instagram, and WhatsApp, which went off for about six hours between Monday, October 4 and Tuesday, October 5, are back.
In a message to subscribers on Tuesday, Facebook apologised for the outage and confirmed that the platforms "are coming back online now".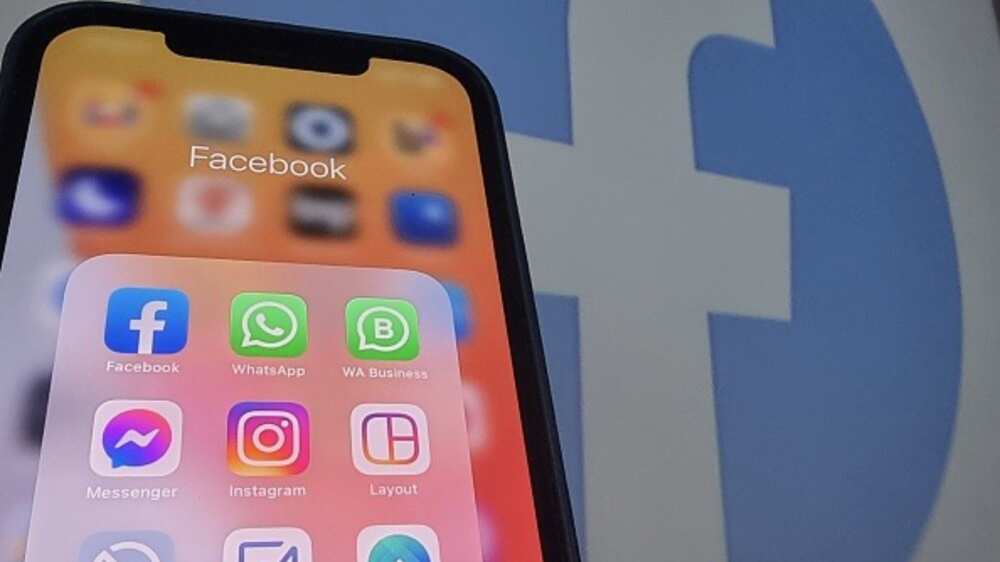 The site noted that efforts to fully restore access to the apps and services have been ongoing with positive results, CBS News reports.
The message read:
"To the huge community of people and businesses around the world who depend on us: we're sorry.
"We've been working hard to restore access to our apps and services and are happy to report they are coming back online now. Thank you for bearing with us."
A lot of security experts had blamed a domain name system (DNS) issue as being the major cause of the outage.
Facebook, Instagram, WhatsApp Services shut down in major outage
Meanwhile, the services of the three global social media platforms had all gone down in a major outage.
The social media apps which are owned by Facebook Inc and run on shared infrastructure all completely stopped working shortly before 5pm on Monday, October 4.
In what appeared to be a global shutdown, Legit.ng notes that the three apps also stopped working in Nigeria around the same time.
While visitors to the Facebook website simply saw an error page or a message that their browser could not connect, WhatsApp and Instagram apps continued to work but did not show new content.
A spokesperson of the social media giant, Andy Stone, said the company apologised for the problem but gave no indication of why the outage began or how long it might take to fix it.
He said:
"We're aware that some people are having trouble accessing our apps and products.
"We're working to get things back to normal as quickly as possible, and we apologize for any inconvenience."
Source: Legit.ng