"Governor Akeredolu's Health has Reincarnated Yar'Adua Scenario", Says Allen Sowore
Akure, Ondo state - Allen Sowore, one of the brothers of Omoyele Sowore, is a legal practitioner and politician.
PAY ATTENTION: Сheck out news that is picked exactly for YOU ➡️ click on "Recommended for you" and enjoy!
'Yele, a former presidential candidate, human rights activist, and media entrepreneur, has been a thorn in the flesh of successive Nigerian governments.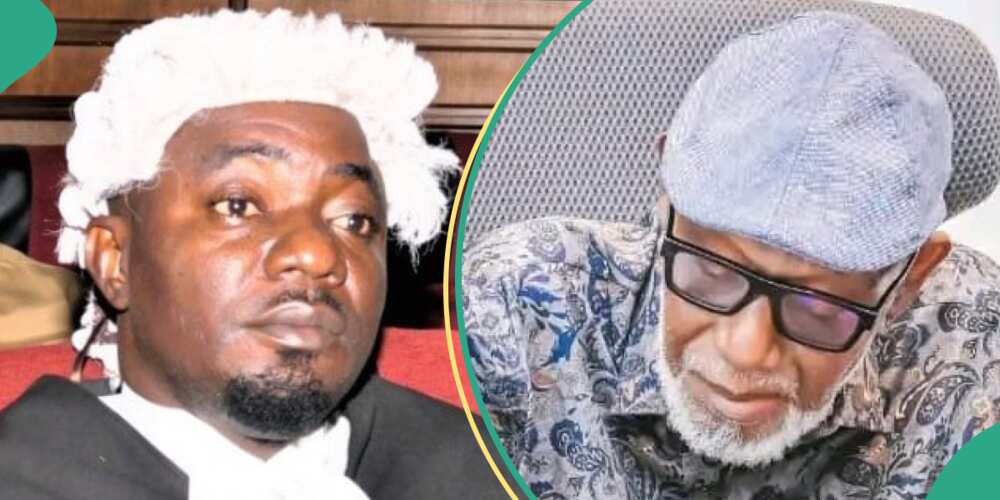 Sowore on brother, Akeredolu, and Ondo politics
Legit.ng recalls that on August 3, 2019, 'Yele was arrested by the Department of State Services (DSS) after spearheading the mobilisation for a protest tagged RevolutionNow.
The 52-year-old was detained at the facility of the DSS in Abuja and was subsequently charged with treasonable felony among other alleged offences before being released on December 24, 2019.
PAY ATTENTION: Follow us on Instagram - get the most important news directly in your favourite app!
Sowore was thereafter put under city arrest and was not allowed to leave the federal capital territory (FCT) until a Court of Appeal in Abuja lifted the movement restriction within the country on April 13, 2022.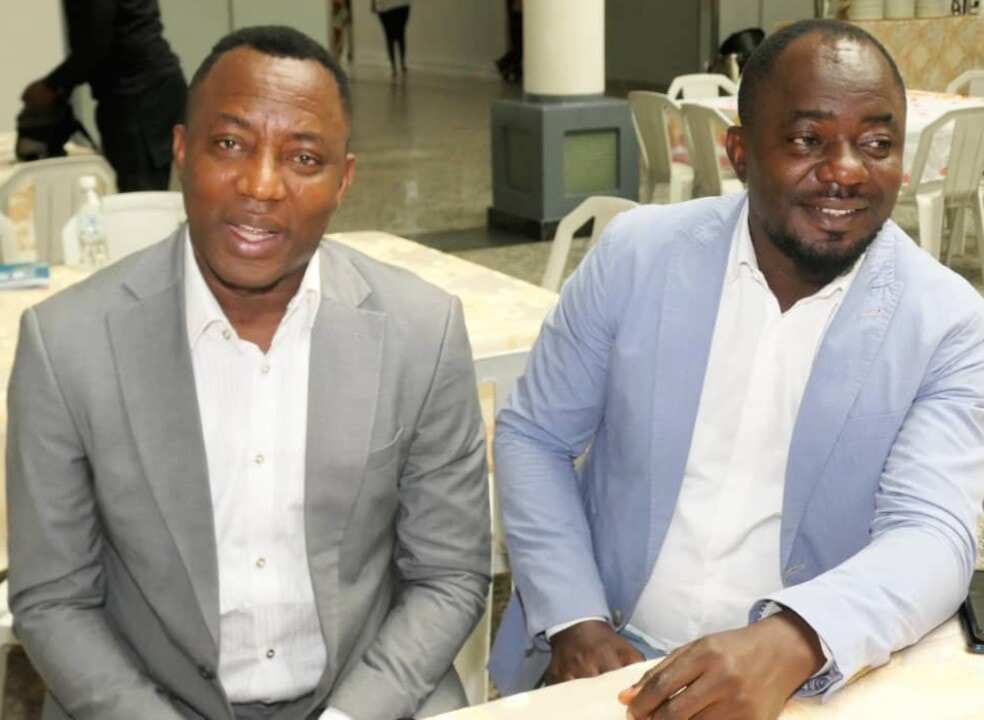 He is, however, still restricted by a court order from travelling out of the country, as his passport was seized.
Speaking about his sibling in an exclusive interview with Legit.ng, Allen touched on the impact the bond he shares with 'Yele has had on him.
He said:
"Sometimes, you meet people who want to give you all the necessary assistance you desire. But at the same time, there are places you go to and people are sceptical. 'Oh, na Sowore brother be that o, he is a troublemaker' and all of that.
"But in all, we have been lucky as a family. He is a fantastic personality who will always promote that surname, Sowore. The positive sides (of being his brother) are more than the negatives."
Asked if 'Yele can pass as the best president Nigeria never had, Allen said "it's too early".
He said:
"It is too early to describe my brother as the best president Nigeria never had. He has a lot of opportunities ahead of him. I am very sure, one day he will make it; he will be there."
In June 2020, Allen was sacked by Rotimi Akeredolu, the Ondo state governor. The governor was silent about why he expelled Allen at the time.
But Allen told Legit.ng that his 'crime' was recording and circulating the viral video showing the then state's Commissioner of Police, Bolaji Salami, stopping the deputy governor at the time, Agboola Ajayi, from leaving the Government's House.
His words:
"It was all politics. I'm from the same local government as former deputy governor. Alfred Agboola Ajayi. The relationship between them (Ajayi and Akeredolu) became frosty and some of us had to go because I sided with Agboola Ajayi who is from my area, who I believe stands for the best interest of the state, rather than betray or jettison him.
"We thank God, the same scenario is happening now in Ondo state, and we have seen the high-handedness of the governor, how he maltreats people who work under him. So I have no regret (about the sack).
"However, particularly, the reason I feel I was sacked that time was this day, I think around June 2020, the deputy governor (Ajayi) had planned to decamp to the Peples Democratic Party, PDP, and he wanted to move out, and he was restricted at the gate of the government house, and I was called. I went there, I recorded the scene and I put it out there as evidence.
"And I think when they got to know that I was the one who actually stood by him (Ajayi) and ensured that there was evidence for that barbaric action, they had to let me go. So, I did, and I'm happy for it because one must stand for something if you don't want to fall for everything."
Akeredolu's health has been a major talking point in the last few months. Addressing this, Allen faulted the governor on how the affairs of the state are being administered.
He told Legit.ng:
"The health of the Ondo state governor, Arakunrin Oluwarotimi Akeredolu has reincarnated what I call the Umaru Yar'Adua (late) scenario, or what I normally describe as 'Ali and the angel'. Nobody sees him, nobody knows his current health status. He has returned from Germany, he has not been to Ondo state, and the cabals have taken over the government, and all of that.
"It is sad that in 2023, we still have this situation whereby people can hijack the government because of the indisposition of an individual who is the governor. It is rather unfortunate, and I believe strongly that there is still a challenge about his health that the cabal and his immediate family are hiding from the state. And this is unfortunate, because Ondo state, we have about five million people who needs to have access to health, education, good road networks.
"As we speak now, the major road that leads to Akure, the capital city, is in a poor state, and there is no government at the local government level. The government is breaking down gradually."
Court stops impeachment of Ondo deputy gov
Legit.ng earlier reported that a court restrained the Ondo State House of Assembly from impeaching the deputy governor, Lucky Aiyedatiwa, over alleged gross misconduct.
Justice Emeka Nwite of the Federal High Court, Abuja, gave the restraining order on Tuesday, September 26.
Source: Legit.ng