Power Minister Bayo Adelabu Promises to Meter All Households, Fix National Grid Challenges
The newly sworn-in Minister of Power, Adebayo Adelabu, has revealed his plans for Nigerians as he assumes office
During his inaugural speech, Adelabu said his vision for the Ministry of Power is rooted in leveraging the Nigerian Electricity Act of 2023
Adelabu vowed to fix the numerous challenges associated with the national grid and pay attention to the option of renewable energy
FCT, Abuja - The honourable Minister of Power, Adebayo Adelabu, has promised to meter all households in Nigeria and fix the challenges affecting the national grid.
Adelabu stated this during his inaugural address after President Bola Ahmed Tinubu swore him in on Monday, August 21.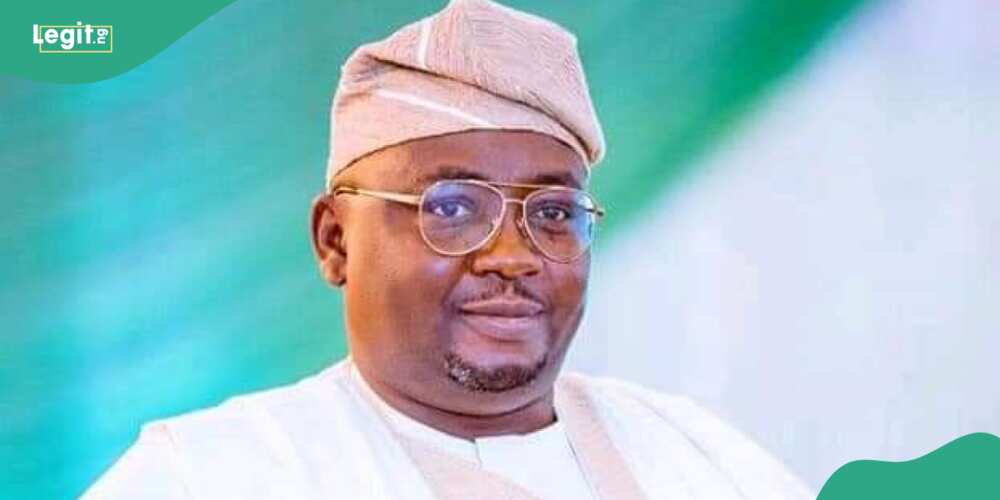 Adelabu promised to fix electricity challenges
"A significant goal is the universal metering of households and addressing the challenges our national power grid faces. We will equally pay critical attention to the options of renewable and alternative energies."
In the statement shared on his Twitter page @BayoAdelabu, he disclosed that his vision for the Ministry of Power is rooted in leveraging the Nigerian Electricity Act of 2023.
Adelabu said the Ministry of Power under his leadership will foster robust partnerships between the private and public sectors and build upon the foundation laid by his predecessors.
"Our aim is to empower Nigeria through reliable and accessible power, ensuring that every home, industry, school, and business benefits from our efforts."
The Former Deputy Governor of the Central Bank of Nigeria (CBN) further stated technology and talented youths will be leveraged to achieve the desired objectives.
"As much as possible, we would leverage the power of technology and the bursting energies of our talented youths to achieve our desired objectives. This would be pursued by ensuring robust."
Ministerial list: Intrigue as Tinubu dumps Folarin for Adelabu
Meanwhile, Legit.ng reported that President Bola Tinubu unveiled his ministerial nominees on Thursday, July 28, when he transmitted the list to the Senate, which was read during the plenary.
In the list, the president nominated Bayo Adelabu, the candidate of the Accord Party in the March 18 governorship election in Oyo State, to take over the Southwest State's slot in the ministerial list.
APC chieftain reveals Tinubu's ministerial nominee from Oyo
President Bola Tinubu has reportedly settled for Bayo Adelabu as the minister that will represent Oyo State in the cabinet of the new presidency.
This was disclosed by Akin Akinwale, a member of the state executive committee of the All Progressives Congress (APC) in Oyo State.
Adelabu sends congratulatory message to Makinde
The gubernatorial candidate of the Accord Party in Oyo state, Adebayo Adelabu, has acknowledged the victory of the incumbent, Governor Seyi Makinde who dominantly won his re-election.
Adelabu described the victory of Governor Makinde as a call to do more and serve the people diligently.
Source: Legit.ng