10th NASS: Reps To Declare War Against Drug Abuse, Details Emerge
The incoming 10th national assembly has revealed plans to declare war against the abuse of illicit substances
This pledge was made by the Benue state lawmaker-elect representing the Ado/Okpokwu/Ogbadibo federal constituency, Phillip Agbese
According to Agbese, there is a need to combat the abuse of drugs before it becomes a pandemic
FCT, Abuja - The lawmaker-elect representing the Ado/Okpokwu/Ogbadibo federal constituency of Benue State in the House of Representatives, Philip Agbese, has revealed that the incoming 10th National Assembly will stage a war against drug abuse.
Agbese spoke in reaction to the move by the outgoing 9th House of Representatives to declare a state of emergency on drug abuse.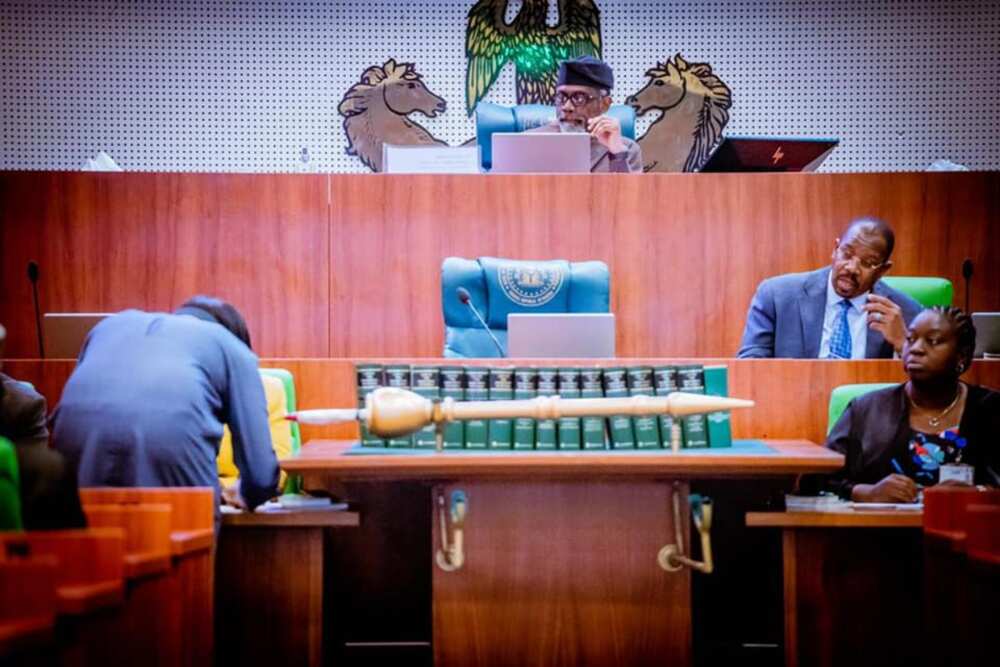 While admitting that the National Drug Law Enforcement Agency (NDLEA) has made significant progress, the lawmaker-elect said there is still much to do.
According to Agbese, the focus shouldn't solely be on drugs but on substance abuse, which poses a global health and social problem.
Highlighting a report by the United Nations Office on Drug and Crime in Nigeria, the member-elect said that 14.4% (14.3 million) of people aged between 15 and 64 years abuse drugs in the country.
He said:
"A report from United Nations Office on Drugs and Crimes (UNODC) said around 275 million people used drugs worldwide in the last year, while over 36 million people suffered from drug use disorders."
He said this could imply that one in every five Nigerian abuse substances, either illicit drugs or alcohol.
Agbese further noted that over 11 per cent of the young population in Nigeria take hard drugs like Syrup, tramadol, Diazepam, cocaine, and Shisha mix, among others.
He said:
"We have a big problem on our hands. Substance abuse has become a norm. In this era of social media and the internet, young people have lost morals and family values. As a young Nigerian, I am pained by this trend.
"We have to put stricter laws and policies in place to address this menace. I have taken my time to study other nations and how they have successfully tackled drug abuse in the past. I will put this out to my colleagues in the 10th Assembly."
Agbese, however, harped that urgent attention should be given to the training of NDLEA officers.
He noted that these officers should be well equipped with modern facilities, adding that there is an urgent need to adopt technology in the war.
He assured the parliament would make budgetary allocations to assist relevant agencies in effectively combating the challenges.
War Against Drug: NDLEA Secures Order to Block Bank Accounts of 2 Alleged Dealers in Commercial Bank
In another development, the National Drug Law Enforcement Agency (NDLEA) obtained an order to block the bank accounts of two suspected drug traffickers.
This development means that no further transactions can be made on the accounts until further notice.
The NDLEA has been making strides in its effort to combat drug trafficking in all the nooks and crannies of Nigeria.
Source: Legit.ng