Reps Member-elect Hints Benue Residents About Goodies Tinubu's Government Will Offer
The newly elected member representing Ado/Okpokwu/Ogbadibo Federal Constituency of Benue state, Phillip Agbese, has urged his constituency to vote massively for the candidate of the All Progressives Congress (APC) in the Saturday, March 18, governorship in the state.
Agbese while speaking with journalists in Abuja on Thursday, March 16, said the people of Benue state have suffered deprivation and bad leadership over several years of the Peoples Democratic Party's alleged maladministration.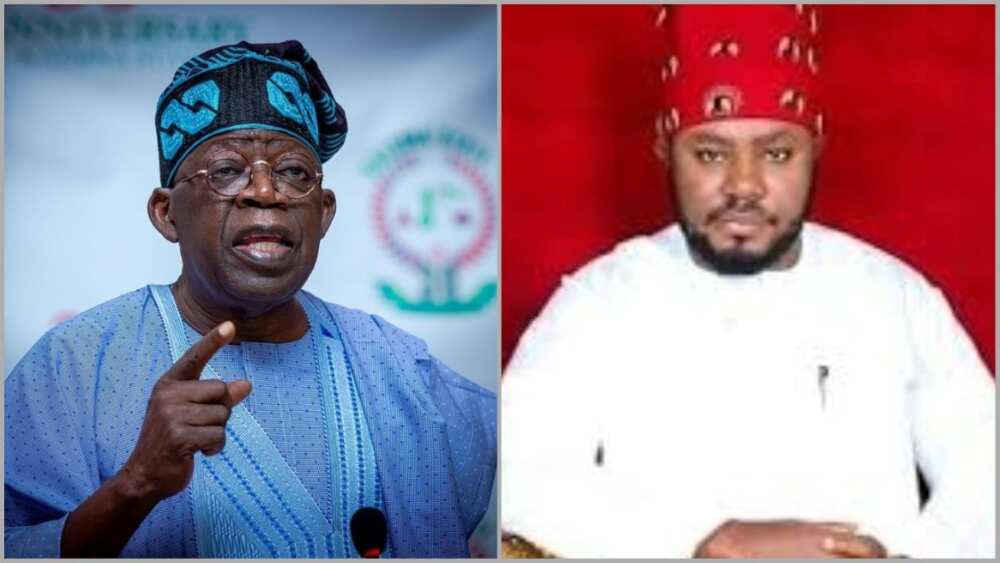 Unveiling his plan for his people in the National Assembly, Agbese said that purposeful leadership eluded the state and the time to change from worse to good is here.
He said:
"Benue people can not afford to miss the golden opportunity embedded in the Rev Fr Hycainth Alia/Sam Ode ticket.
"This ticket is the ticket of hope that will reposition Benue state for greatness. Benue state must be freed from the shackles of poverty and deprivation." 
APC will bring hope and peace to Benue state
Speaking further, Agbese said the APC's gubernatorial aspirant in Benue state represents the strength of character, sincerity of heart and purpose, and capacity to deliver on the dividends of democracy.
He added: 
"The President-Elect, Asiwaju Bola Ahmed Tinubu, is a friend of Benue state. The Benue people must reciprocate this friendship by voting for the APC candidates in the Gubernatorial and State House of Assembly elections.
"We value friendship in Benue state and are aware of the numerous times the President-Elect has stood by the state in trying times."
"The incoming APC government of Asiwaju Bola Ahmed Tinubu will bring renewed hope to the country."
"I'll assemble competent men, women, young people to build Nigeria": Tinubu assures in powerful message
Nigerians have been assured that the cabinet of the next administration will be a selection of individuals with competence and good character.
This assurance was handed to Nigerians by the president-elect Bola Tinubu of the All Progressives Congress.
According to Tinubu, he will ensure that women and young people are well-represented among his cabinet members.
Begging Joe Biden, shopping for endorsements, an act of desperation, Atiku tells Tinubu
Atiku Abubakar says the APC's eagerness for world leaders to congratulate Bola Tinubu reeks of desperation.
The PDP presidential candidate stated that the move by the ruling party was an indication that Tinubu did not win the election.
An APC chieftain recently urged Joe Biden, U.S. president, to call the president-elect and congratulate him.
Source: Legit.ng