JUST IN: INEC Makes Strong Move as Peter Obi, Atiku Head to Court
The 2023 presidential election tribunal has been urged to vary the inspection request granted to Peter Obi and Atiku Abubakar of the labour Party and the Peoples Democratic Party
The call was made to the tribunal by the Independent National Electoral Commission on Saturday, March 4
INEC said the commission would require to re-configure the Bimodal Voter Accreditation System used for the presidential and National Assembly elections for the next round of elections
The Independent National Electoral Commission on Monday, March 6, called on the presidential election petition court to vary the orders which were earlier granted to the candidates of the Peoples Democratic Party and Labour Party, Atiku Abubakar and Peter Obi respectively.
The commission in a motion on notice filed on March 4, prayed the court to vary the order which restrains INEC from tampering with materials used for the just concluded 2023 presidential and National Assembly election.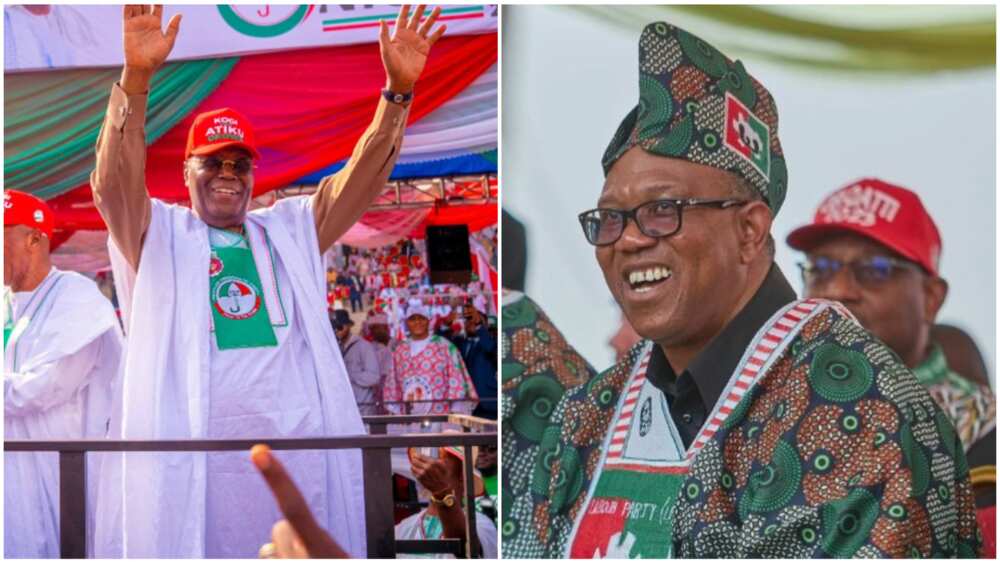 Candidates of both parties had in an application prayed the court to allow them the privilege of inspecting materials used for the Saturday, February 25, presidential election.
The appellate court granted the duo the requested permission, on two separate ex parte applications filed by Atiku and Obi, over the declaration of Bola Tinubu of the All Progressives Congress as the winner of the 2023 presidential election.
However, in its motion before the tribunal, the INEC said there is a need for the commission to reconfigure the Bimodal Voter Accreditation System used for the presidential and National Assembly elections for the next round of elections.
While no date has been fixed for the hearing of the application by INEC, sources within the electoral body said the motion became necessary following an order restraining it from tampering with the information embedded in the BVAS machines.
According to the source, the restraining order entails that the BVAS will not be tampered with until due inspection was conducted and Certified True Copies of them were issued.
The source also said that adequate time is needed by INEC to reconfigure the BVAS needed to conduct the next election that would take place across 36 states of the federation on Saturday, March 11.
He added that failure to do so will lead to nothing but an outright postponement of the forthcoming elections in the states.
"Tinubu not our president-elect": Fiery Abuja preacher makes unbelievable statement days after election
Pastor Sarah Omakwu of the Family Worship Centre said that Bola Tinubu is not the true president-elect for Nigeria.
The lead pastor of the church warned that Tinubu is a president-elect for the chairman of the Independent National Electoral Commission and the ruling party.
According to the preacher, a new president-elect who will emerge through a fair, credible and transparent process will be declared.
CAN makes fresh list of presidential candidate Nigerians should vote for in February elections
Meanwhile, the Christain Association of Nigeria (CAN) had earlier given a directive to Nigerians on the appropriate candidates to vote for during the forthcoming elections.
Speaking to a congregation of worshippers at the Family Worship Center, the lead pastor, Sarah Omakwu, said she was sent by CAN to pass a message to Nigerians.
Her words: "So CAN sent me to you, the Christain Association of Nigeria and they said I should say this to you."
Source: Legit.ng