BREAKING: Disaster Erupts At Shettima's Territory As Fire Razes Biggest Market Hours After Boko Haram Strikes
The popular Monday Market in Borno state has caught fire in the early hour of Sunday during election process in the state
More than 10,000 shops and billions of properties, including banks operating in the market, have been affected by the ranging fire
Borno is the home state of Kashim Shettima, the vice presidential candidate of the APC in the ongoing presidential and national assembly election
Maiduguri, Borno - Monday Market, the biggest market in Borno, the state of the All Progressives Congress (APC) vice presidential candidate Kashim Shettime, has been gut by fire on Sunday morning, February 26.
According to Daily Trust, the fire has destroyed many shops and billions of naira properties.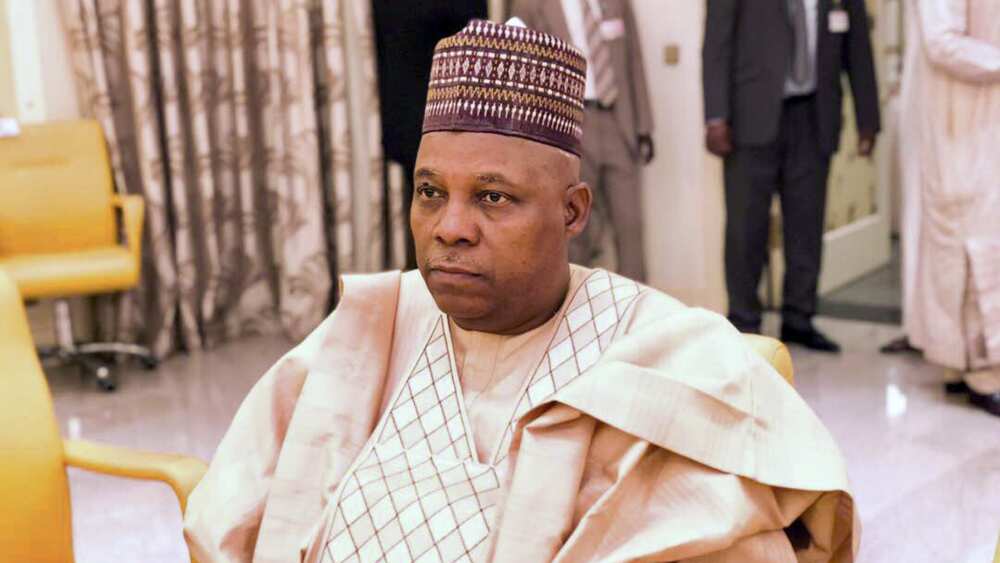 What you need to know about fire razing popular Monday market in Borno, Shettima's state
It was reported that the incident started around 2a.m on Sunday, affecting different part of the market.
Accounts from eyewitnesses revealed that the cause of the fire was still unknown, adding that it started around 2am in the morning.
One of the official of the market, who was identified as Goni, disclosed that over 10,000 shops at the market had been affected.
He said:
"The market is the destination of all good that are brought into Maiduguri from Kano, Lagos, and even outside Nigeria.
"It's a great loss the economy, it's a great loss to our livelihood, especially now that the people have started recovering from the devastation of Boko Haram insurgency."
Latest about Borno, Kashim Shettima, APC, 2023 election, Monday Market, Borno Market
The state fire service has been unable to put off the fire as it continued to rage, destroying the large part of the market.
A number of youths are looting some of the goods that were saved from the fire, and banks in the market have been affected.
The incident happened few hours after the Boko Haram terrorists struck in the area of the state and disrupted the election process.
You can follow update of the ongoing election here.
Source: Legit.ng