2023 Elections: INEC Fixes New Date for Enugu East senatorial Poll
The Enugu East senatorial election has been shifted to Saturday, March 11, by the Independent National Electoral Commission
INEC's decision came after the death of the Labour Party's candidate for Enugu East Senatorial district, Oyibo Chukwu
Because of the postponement of the election, candidates have been asked to go resume their campaigns ahead of the new date
The Independent National Electoral Commission (INEC) has fixed the Enugu East Senatorial Election to Saturday, March 11.
The rescheduling of the election which is in line with the Electoral Act 2022 came after the death of Oyibo Chukwu, the Labour Party's candidate for the seat.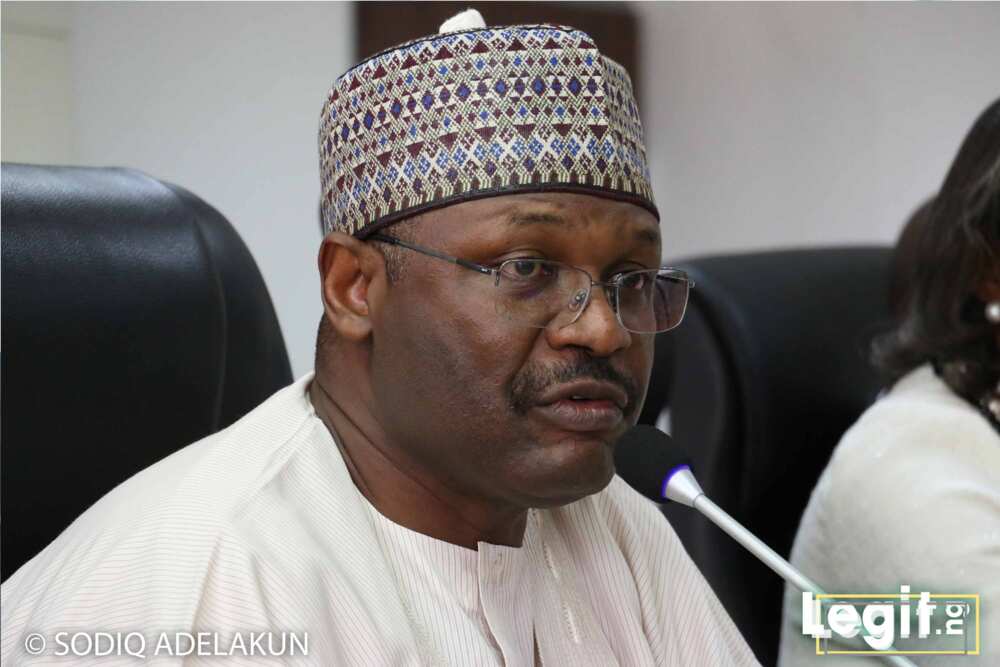 INEC's chairman, Prof. Mahmood Yakubu, during a media briefing in Abuja on Friday, February 24, said the exercise will take place alongside the gubernatorial and Assembly elections on March 11.
"I can confirm that we have now received a formal communication from the party informing the Commission of the death of its candidate for Enugu East Senatorial District. The party also conveyed its intention to participate in the election for that constituency by replacing its deceased candidate. This request is in line with the provision of the law.
"For clarity, I wish to quote verbatim the provision of Section 34(1) of the Electoral Act 2022 as follows: If, after the time for the delivery of nomination paper and before the commencement of the poll, a nominated candidate dies, the Chief National Electoral Commissioner shall, being satisfied of the fact of the death, countermand the poll in which the deceased candidate was to participate and the Commission shall appoint some other convenient date for the election within 14 days.
"The Labour Party has provided satisfactory evidence of the death of its candidate. Consequently, the Commission has suspended the election in the senatorial district as provided by Law..."
The commission's boss also instructed that due to the postponement of the election, all parties taking part in the election can resume their campaigns which must close 24 hours before March 11.
Added to this, Yakubu said that the Labour Party will have to conduct its primary for the senatorial district in one weekdays and submit the name of the candidate to the commission.
Less Than 24hrs to poll, top PDP senator calls for postponement, gives strong reason
Chimaroke Nnamani, the senator representing Enugu east, also seeking re-election to the red chamber, has called on the Independent National Electoral Commission (INEC) to postpone the Saturday, February 25 national assembly election in his senatorial district.
In a series of tweets on Friday morning, February 24, the senator made the call while condemning the killing of Oyibo Chukwu, the Labour Party senatorial candidate for Enugu east.
What Nnamani said about LP sentorial candidate who was assassinated
Chukwu was murdered alongside his special assistant and 4 others on Wednesday, February 22, by unknown gunmen in the district.
Source: Legit.ng